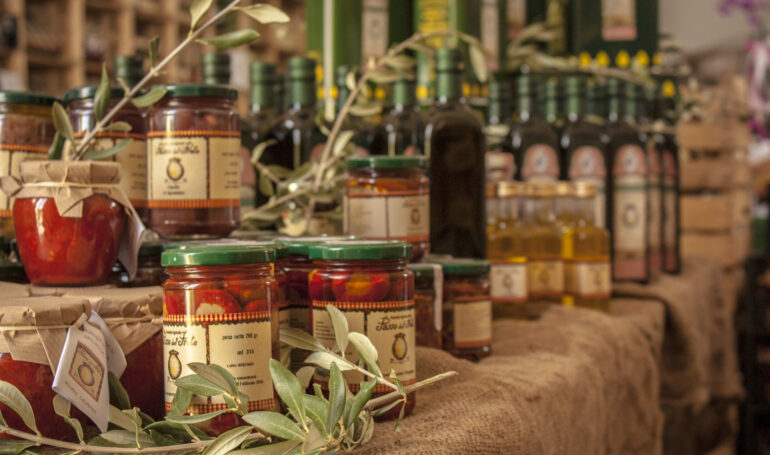 The Italian Pantry: Essentials for Your Kitchen
Intro
If you have been following me for a bit, I'm going to assume that perhaps you have visited Italy at some point, or just eaten in an Italian restaurant here in the US, or eaten at an Italian-American household. In that case, I am sure you have noticed that the quality of ingredients outweighs quantity when it comes to Italian cooking. It's amazing what a few essential, but high-quality ingredients can turn into. In this post, I will introduce you to key ingredients used in Italian cooking, that are readily available here in the US, that you should add to your Italian pantry or fridge and freezer in order to prepare delicious Italian dinners at home.
The Italian Pantry
If you have taken a peak at this blog and past recipes posted here, you will find that my recipes always call for common multi-use ingredients that are easy to find, and you likely already have them in your Italian pantry. Read on to see my suggested ingredients to stock in your kitchen. Click the links for corresponding recipes!
Fresh and Perishable
Onions and Garlic
No Italian pantry would be complete without these two staples. Store them separately in mesh containers or boxes with breathing holes. Be sure to store in a cool, dry place and be on the lookout for any sprouts.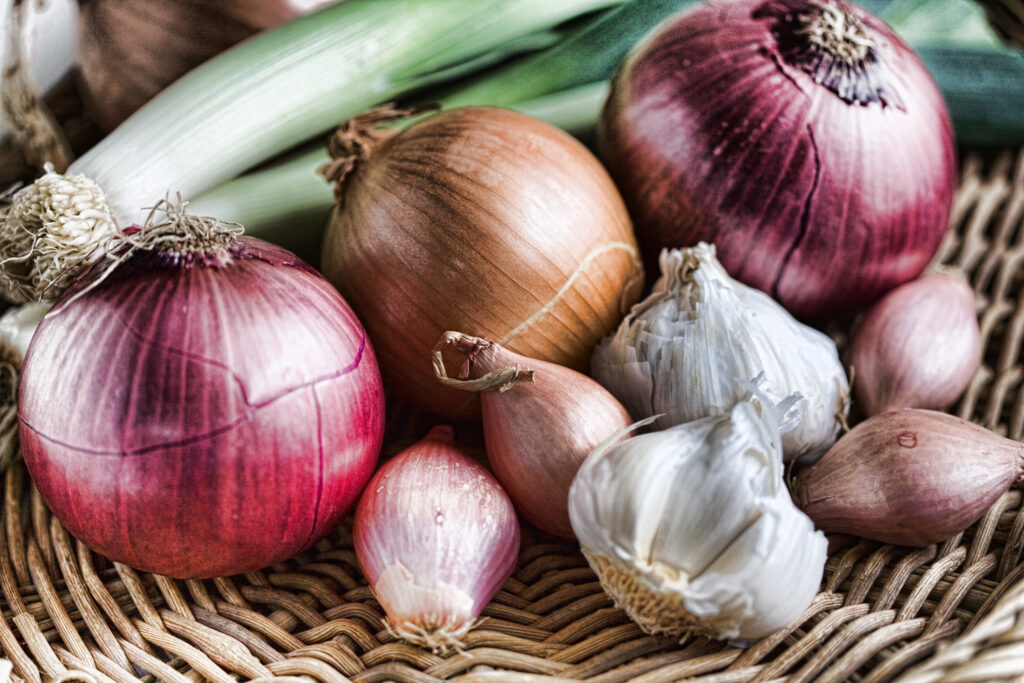 Potatoes
Used in many Italian dishes, potatoes should be stored in a cool place, away from onions. Onions exude gases that will accelerate the spoilage and sprouting of potatoes.
Dry Nuts
You will find many Italian baking recipes that require dry nuts. While nuts can be safely stored at room temperature for about a month, refrigerate them if you will not use them within a month; they will likely turn rancid from the oil they contain.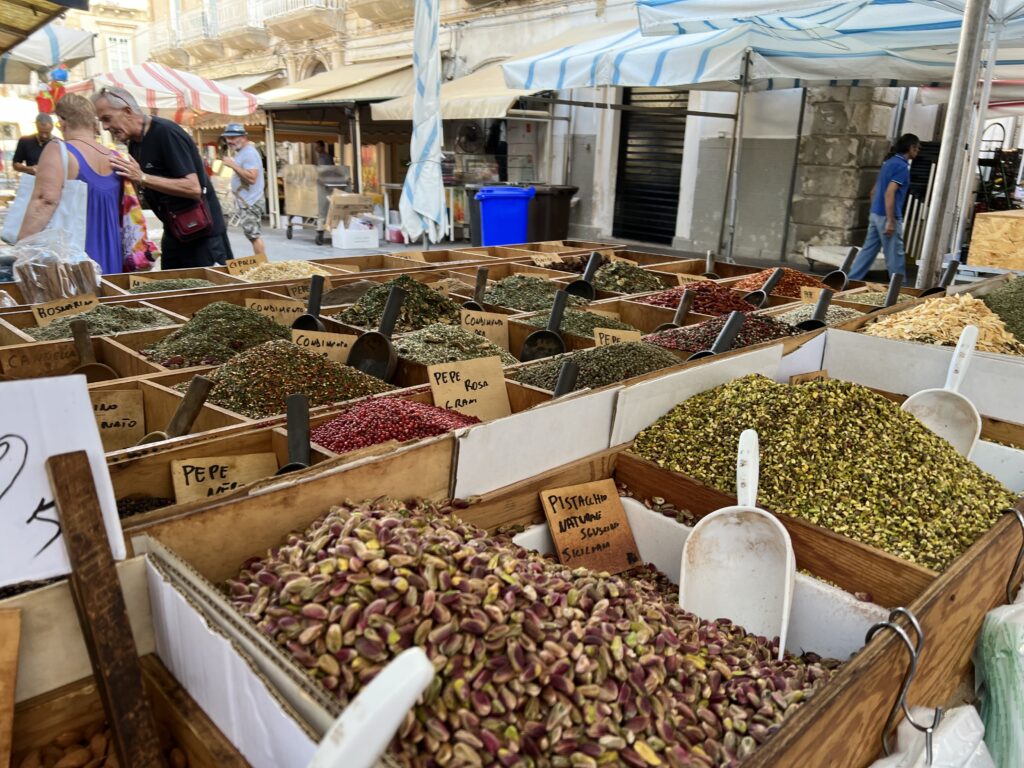 Spices
Peperoncino
Used primarily in Southern Italian cuisine, peperoncino or hot pepper flakes are a must in Italian cooking, especially for many dishes that come from Calabria or Sicily. Adding flavor and heat, you should use pepper flakes according to preference, a little goes a long way!
Nutmeg
Used frequently in potato dishes or added to fillings for tortellini or ravioli, nutmeg is commonly used in Italian dishes where a nutty flavor is required.
Dry Oregano
While this is an herb and not a spice, this is a must for your pantry. Dry oregano adds lots of flavor, and a little goes a long way. Rub between your fingers before adding it to your dish to release the oils.
Pickled or Canned
Canned Crushed Tomatoes
High-quality canned tomatoes will be invaluable in your kitchen. Used in making red sauces, canned tomatoes of various sizes should be added to your pantry.
Oil
Few are the Italian dishes that don't call for some sort of oil. From extra virgin used in cooking and dressing salads to vegetable oil for frying, be sure to stock your pantry with several bottles.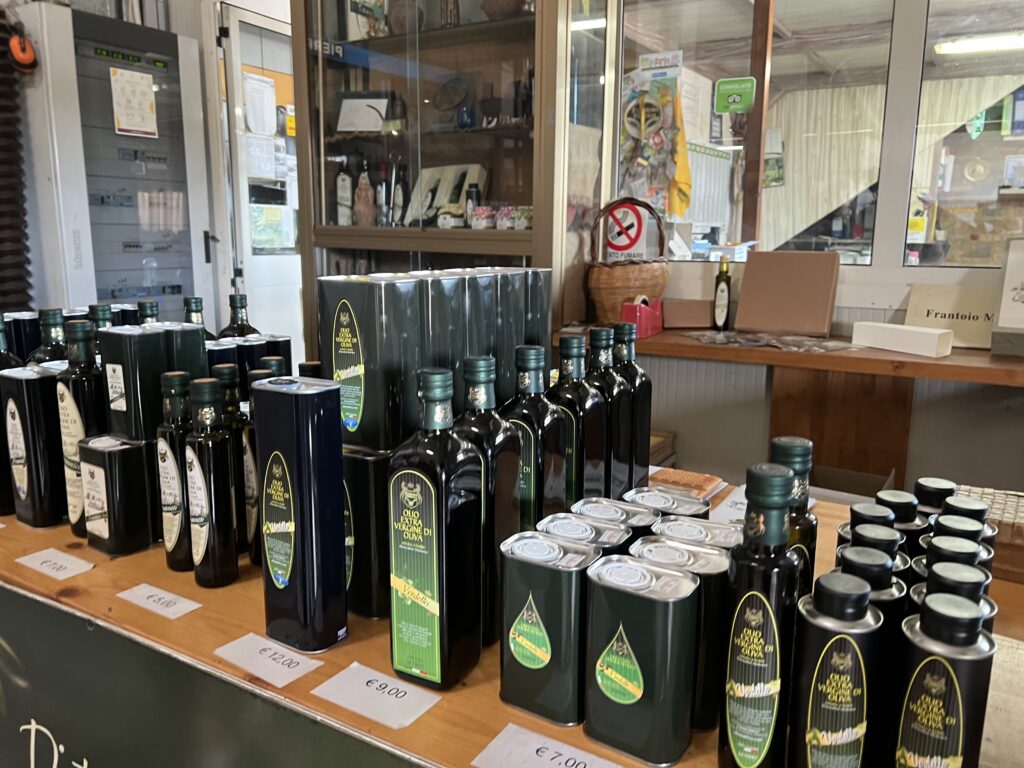 Canned Legumes
Used in countless soups in Italy, canned legumes are convenient, inexpensive, and quick to cook.
Vinegars
Italians don't have much use for what we know as salad dressing. Dressing a salad in Italy usually combines high-quality oil and some vinegar, be it red wine, white wine, or balsamic. A squirt of lemon juice is sometimes added. In addition to salads, vinegar is frequently used in cooking meats.
Capers
Used frequently in southern Italian cuisine, especially dishes from Sicily, this little flower bud is inexpensive and adds lots of flavors and some saltiness to your dishes.
Dry Goods
Dry Pasta and Dry Tortellini
A day without pasta is almost a crime for an Italian! Dry pasta comes in thousands of shapes and sizes, from "long" pasta, such as spaghetti and fettuccini, to "short" pasta, such as ziti, penne, or elbows. This economical staple is a must in your pantry. Dry tortellini are also a welcomed quick addition to many soups or first courses.
Rice
Used in preparing dishes such as risotto, risi & bisi, and soups, similar to pasta, rice is a staple many Italians rely on.
Polenta
Adaptable, eaten plain or dressed in sauces, rich or simply prepared, polenta is an excellent alternative to mashed potatoes or even served as a first course.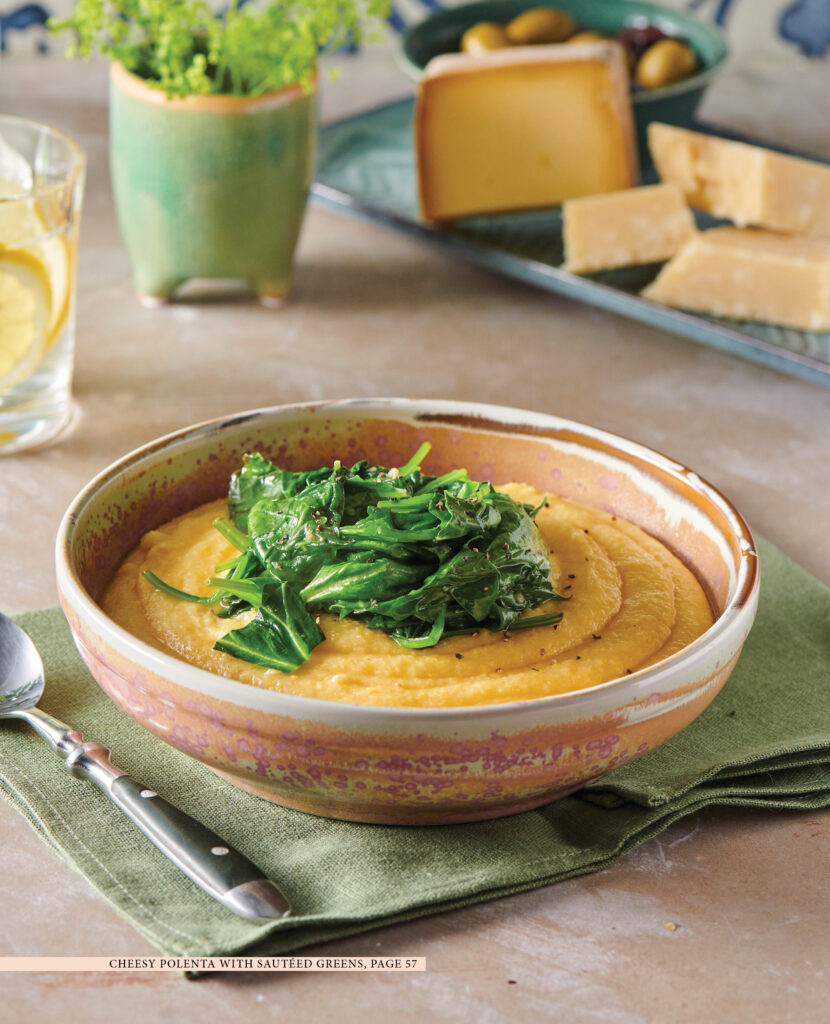 All-Purpose Flour
Used in preparing pizzas and focaccias, baked goods, thickened sauces, and flouring meat or fish before frying, all-purpose flour is an ingredient that, although it doesn't have much flavor in itself, is required in many daily dishes.
Bouillon Cubes
Economical, convenient, and readily available, bouillon cubes are a great addition to your pantry. Used frequently in soups and risottos, they can be dissolved in boiling water and used as a quick alternative if you don't have broth on hand.
Tips on How to Shop for Vegetables & Fruits
Italians shop for fruits and vegetables in season, and as the daughter of a greengrocer, I would be doing you a disservice if I didn't advocate for seasonal shopping.
Shop for what you will consume in a few days. Most fruits and vegetables have a short life, so don't stock up. Plan your meals a few days in advance and purchase those items as needed.
Shop sale items and plan your meals around what is on sale. Italians are as frugal as anyone, and in addition to shopping in season, they also shop the sales!
Use your senses when selecting produce. Start visually and know what to look for. Fruits should be free of any apparent bruises or blemishes. Green vegetables should be bright green. Avoid any that are turning yellow, a sure sign that that item is getting older.
Avoid anything that is wilting, turning unnatural color, or in any way looks past its prime.
The Fridge & Freezer
A well-stocked fridge means one less trip to the grocery store. Here are some items to keep on hand for ease of preparation during a busy weeknight.
Fridge
Cheese for Grating
Be it a chunk of Parmesan or Pecorino, ideally both; you should have one of these in your fridge as grated cheese is used in countless Italian dishes. If buying an entire piece of it is not an option, have the clerk at the deli counter grate some for you. Avoid highly processed, pre-grated cheese at all costs.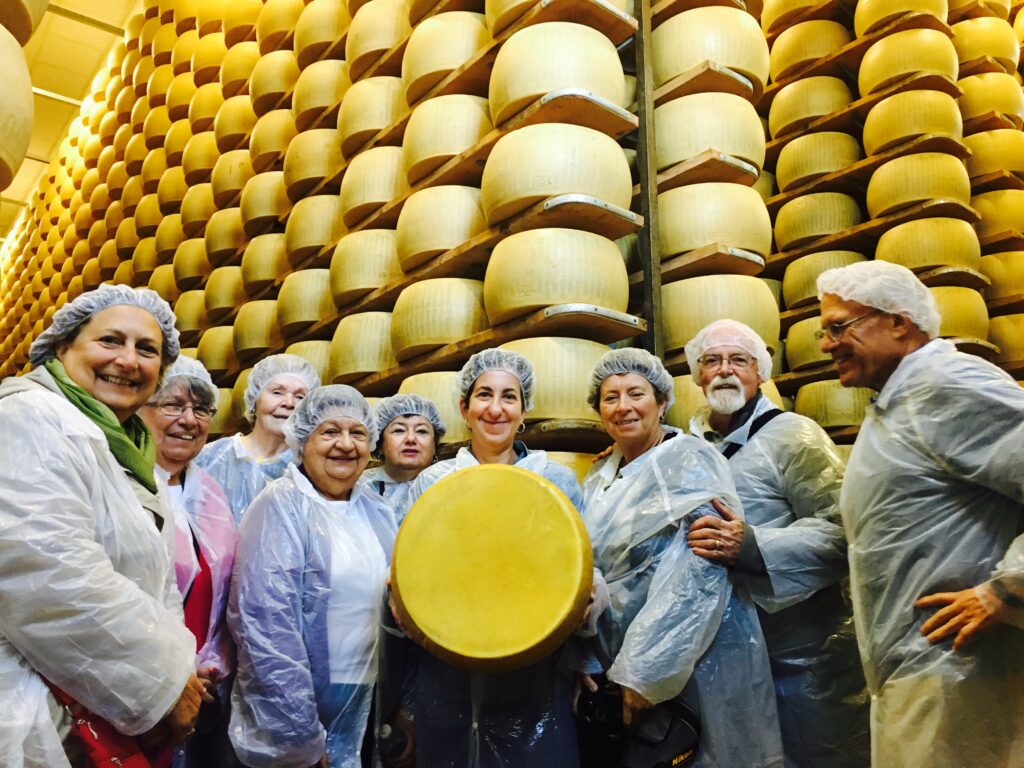 Parsley
Herbs such as parsley, basil, rosemary, and sage add a lot of flavor to your dishes, but if you must select just one, be sure to have Italian flat-leaf parsley on hand. It will add freshness and a hint of color to any dish. It is ideal for cooking or decorating a plate before serving.
Breadcrumbs
While it's perfectly fine to keep breadcrumbs in the cupboard instead of the fridge, I, along with many Italians, store them in the refrigerator to extend their life. Choose high-quality bakery breadcrumbs whenever possible, as they are far superior in flavor. Also, select unflavored crumbs (no added parsley or seasonings) to adjust the taste accordingly.
Butter
While southern Italians prefer olive oil as their fat of choice, northerners use butter in dishes such as risotto or sauté meats or vegetables. Keep the unsalted version on hand for baking and the salted version for savory dishes.
Fresh Vegetables
Broccoli, broccoli rabe, cabbages, green beans, celery, carrots, and Swiss chard are only a few of the vegetables found in the Italian and Italian-American fridge. As some of these don't last more than 5 – 6 days, schedule your meals accordingly to avoid waste.
Freezer
Peas
When it comes to frozen vegetables, Italians have a preference for peas. Economical, practical, and savored by all, peas are added to dishes such as soups and stews, risottos, and the famous risi & bisi. As they last for many months in the freezer, always store a few bags.
Chicken
Be it thin cutlets, tenders, or bone-in, keep some chicken portions in the freezer to prepare quick dishes such as chicken Marsala or chicken with lemon and capers. Boneless cuts are ideal for weeknight meals as they are quick and easy, bone-in, while equally as tasty, and require longer cooking time.
Frozen Basil
It's perfectly acceptable to freeze some fresh herbs when in season and abundant. Although parsley is found year-round, fresh basil is seasonal and can be expensive if needed out of season. Be sure to buy some during the summer, rinse it, dry it on paper towels, and freeze it for winter soups and stews.
Tomato Sauce
Homemade tomato sauce freezes very well. Freeze some in small containers and have them ready whenever needed. Use it as a simple dressing for pasta, add it to soups, or top a pizza. It's a good idea to have some in your freezer.
Tips for Leftovers & Storing 
Do you have tomato sauce left over? Add it to soups or stews for extra flavor and a hint of color. The leftover sauce should be refrigerated in an airtight container for up to 4 days. It can also be frozen for up to several months.
Leftover pizza is never wasted, if there's ever such a thing! Wrap it tightly in aluminum foil and reheat it in the toaster oven, oven broiler, or stovetop the next day. If you are heating it on the stovetop, add it to a frying pan for a few minutes to heat it.
Don't let that Parmesan rind go to waste. Filled with flavor, that rind can be added to soups, stews or sauces. Although it's perfectly edible if it breaks down, discard large pieces before serving. Whether in chunks or grated, Parmesan cheese should be stored in an airtight container or tightly wrapped and refrigerated.
Day-old bread is never wasted in Italy, and it's frequently used for making homemade breadcrumbs. Ensure the bread is completely dried out by leaving it on the counter for a few days; add it to your food processor and pulse until it resembles crumbs. Breadcrumbs can be stored in an airtight container in the cupboard but will last longer if refrigerated.
Are You Ready?
Now that you have a full list of ingredients, and links to many recipes, you're ready to head in the kitchen and prepare a delicious family meal!

Cosa Mettere in Valigia per l'Italia
Everyone is always asking me what they should pack for Italy,
so I've created a quick reference guide that you can use for your next trip.
Hint: You don't need nearly as much as you think you do!