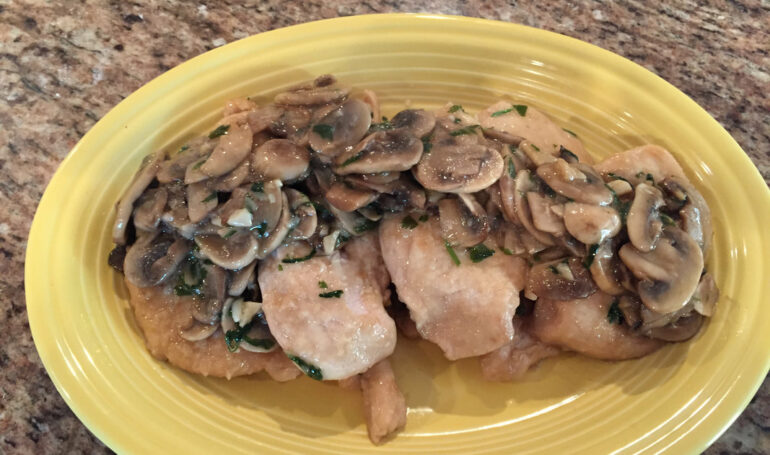 Chicken Marsala
The fall weather always has me craving some earthy and comforting dishes and they frequently include mushrooms. Whether I add them to a sauce or beef stew, stir fry them with some peppers and sausages for a stir fry, or add them to soups, I can always fall back on some classic dishes. Our supermarkets here in the US really provide us with a great variety and it's up to us to use our imagination in how we want to prepare them.

Chicken marsala is a favorite of mine since it's versatile enough as a first or second course, and though it's a quick (or lazy) dish, it also makes a great impression for dinner guests. The main ingredients in chicken Marsala obviously include thin chicken breasts cutlets, mushrooms of your choice, generally button mushrooms or cremini, and of course Marsala wine. Marsala is a sweet wine that comes from the city of Marsala in Sicily. Made from the Grillo, Inzolia and Catarratto white grapes, it's frequently paired with chicken dishes as well as with many desserts.

As with any Italian dish, there are many variations of this dish. I have found my version to be the simplest, without sacrificing taste. Variations of this recipe include adding cream, prosciutto, butter and basil.
​As you can see, I prefer a drier chicken marsala, but if you prefer more dressing, simply add more wine or stock.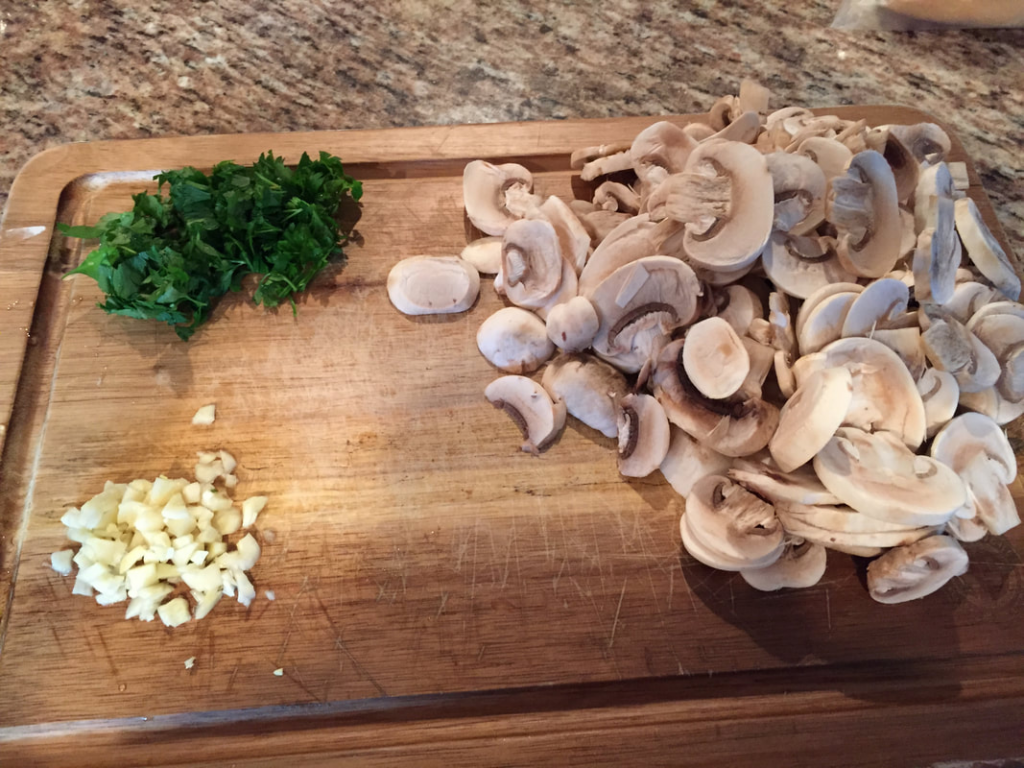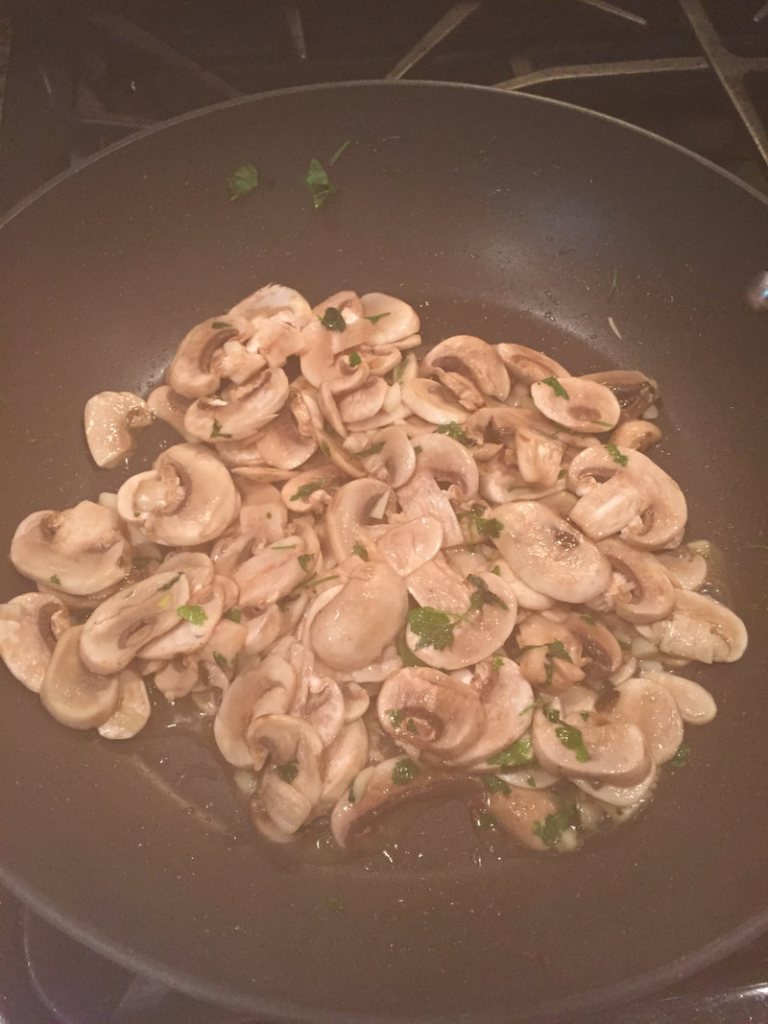 Chicken Marsala
​
Ingredients:
¼ plain flour, sifted
dash of salt and black pepper
1 pound thin chicken breasts
3 Tablespoons of olive oil
2 gloves of garlic, minced
2 tablespoons parsley, chopped
8 oz of button mushrooms or cremini, thinly sliced
½ cup of chicken stock
½ cup Marsala wine

Directions:
1. In a bowl or plate sift the flour and add a dash of salt and black pepper. I like sifting the flour as it creates a silkier texture, but you can skip this step, if you wish. Dredge the chicken in the flour, shaking off the excess. Set aside in a dish.

2. In a large skilled warm up the oil. When the oil is hot add the floured chicken and fry for about 5 minutes, turning once or twice. Remove the chicken and place them on a dish, they are not yet fully cooked.
3. Add the mushrooms, garlic and parsley to the pan and cook for a few minutes. The mushrooms will cook down substantially. Add the chicken stock and Marsala and let that simmer for a few minutes so that the alcohol cooks out.
​4. Add back the chicken to the frying pan and cook for an additional 5-6 minutes.  Season with additional salt, if needed, and add some additional chopped parsley, for garnish, if desired.

Tip: If you'd like to cook some spaghetti or fettuccine to go with it, I suggest adding a ½ cup of cooking cream when adding the Marsala and stock.  You can also up the liquids, either stock or Marsala, by another ¼ of a cup. This will, of course, give you a final dish that is saucier and the ability to dress your pasta.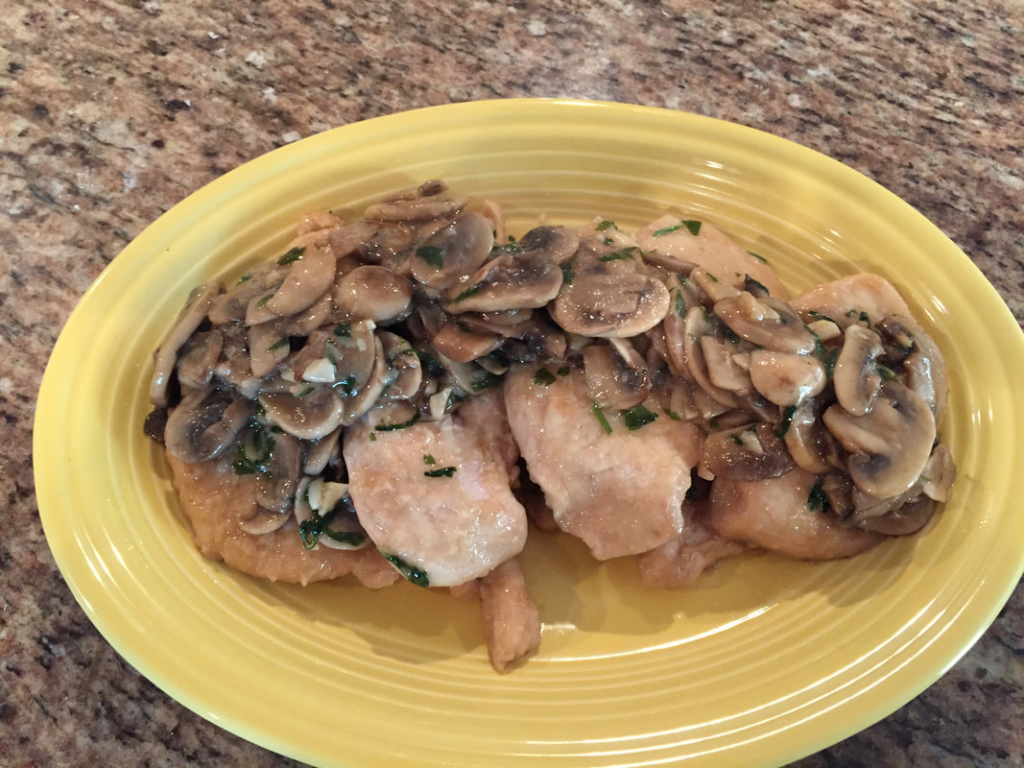 Cosa Mettere in Valigia per l'Italia
Everyone is always asking me what they should pack for Italy,
so I've created a quick reference guide that you can use for your next trip.
Hint: You don't need nearly as much as you think you do!