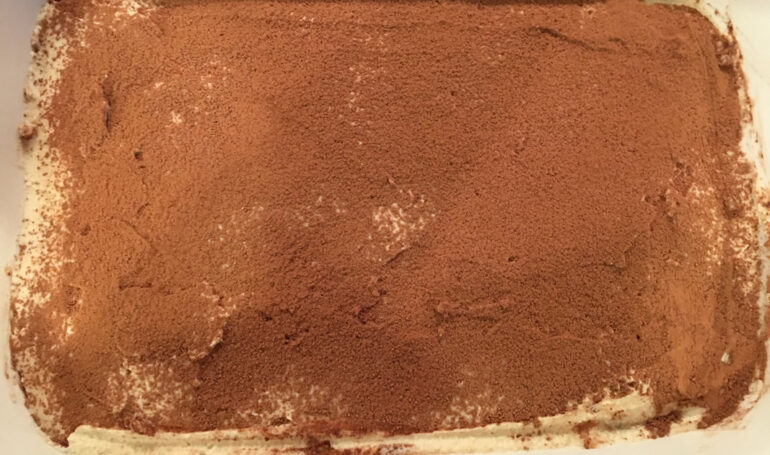 Eggless Tiramisu'
Summer is in full swing in Boston and the temperatures are heating up! It's usually around this time when my urge to bake diminishes and I start craving cold desserts or no-bake treats. I admit though, that with the oven at rest, the options are reduced substantially.
And here enters tiramisu'. My go-to dessert for summer, this famous Italian treat is all about assembling and getting your ingredients lined up, far more than actual baking, since there is no baking at all, and it couldn't get any easier than this. The hardest part is waiting for it while it refrigerates for several hours!
The cream in traditional Italian tiramisu' is made with raw eggs. While I don't have issues consuming raw eggs in some dishes, many others are squeamish about it, so in this alternative, we remove the eggs all-together, so any hesitation about consuming them is removed. The reality is that you don't miss them at all in the cream, and this version is just as tasty as any I have had at any Italian restaurant.
In this step-by-step guide, you will see just how quickly it comes together and how easy this is!
A few quick tips about tiramisu':
Allow the mascarpone to sit at room temperature for at least a few hours before prepping the cream
Be sure the espresso is cooled off before dipping the lady finger cookies
When dipping the lady fingers, be sure to work quickly. You want them flavored with coffee, but not soggy. Dip in the coffee, count to two or three, flip the lady finger, count to two or three again and layer in your pan
Feel free to add some vanilla extract, Kahlua liquor, amaretto or other preferred liquor to your coffee 
Cover the tiramisu' while it refrigerates so it does not absorb any 'fridgy' odors. 
Tiramisu' is best eaten the day it's prepared. While perfectly safe to enjoy the next day, the biscuits get a bit soggy and wet.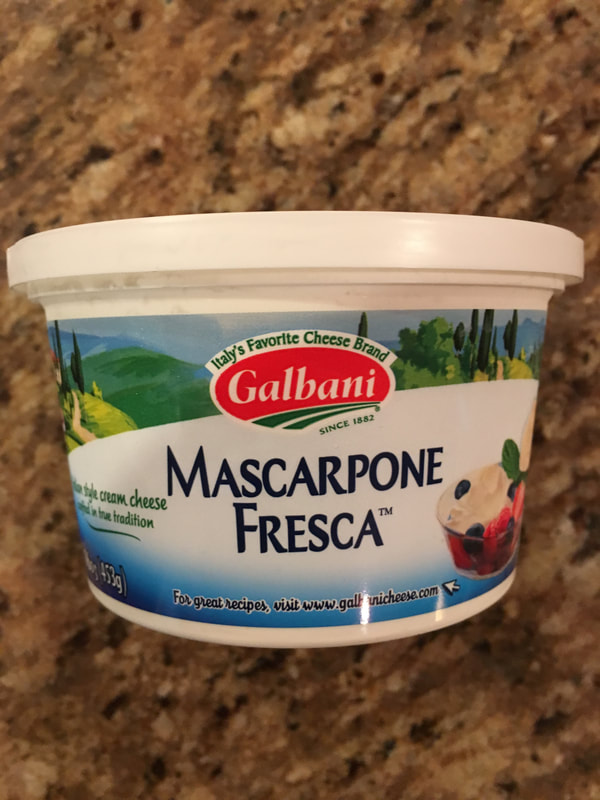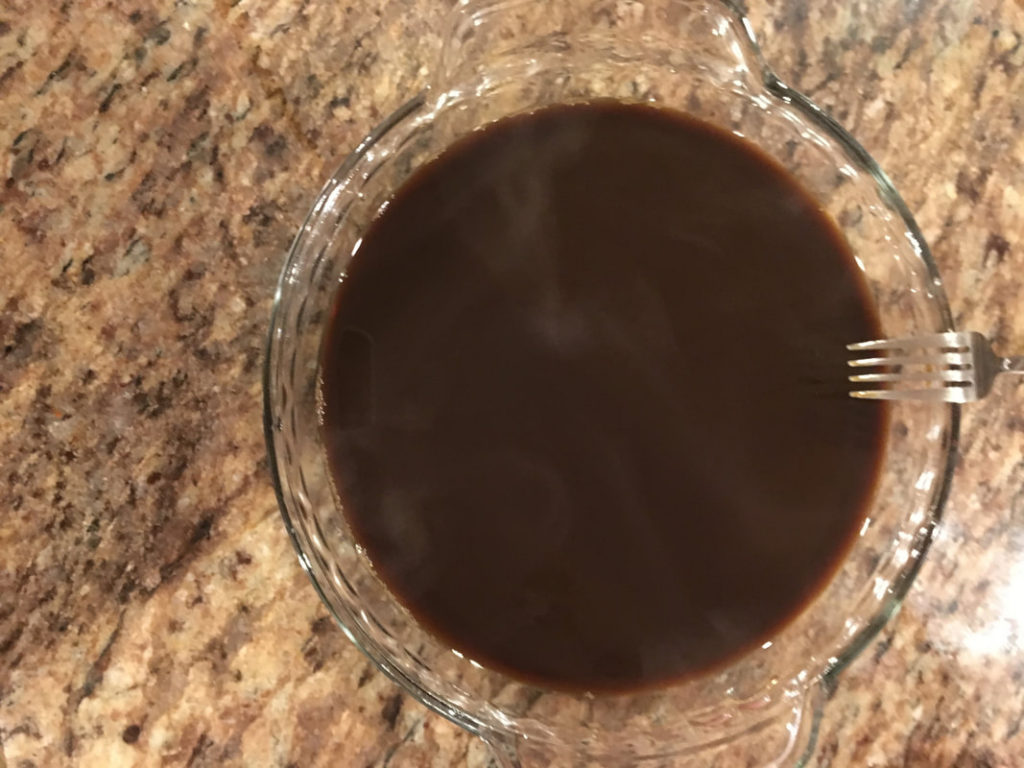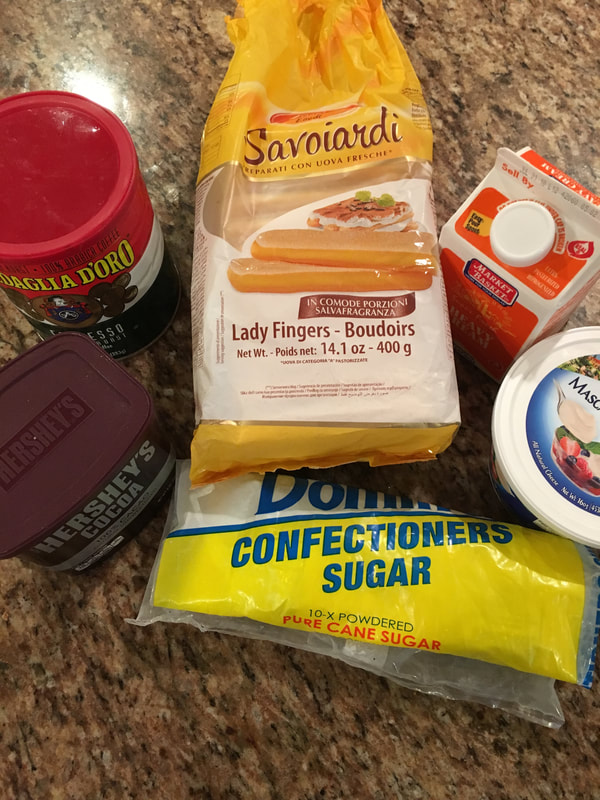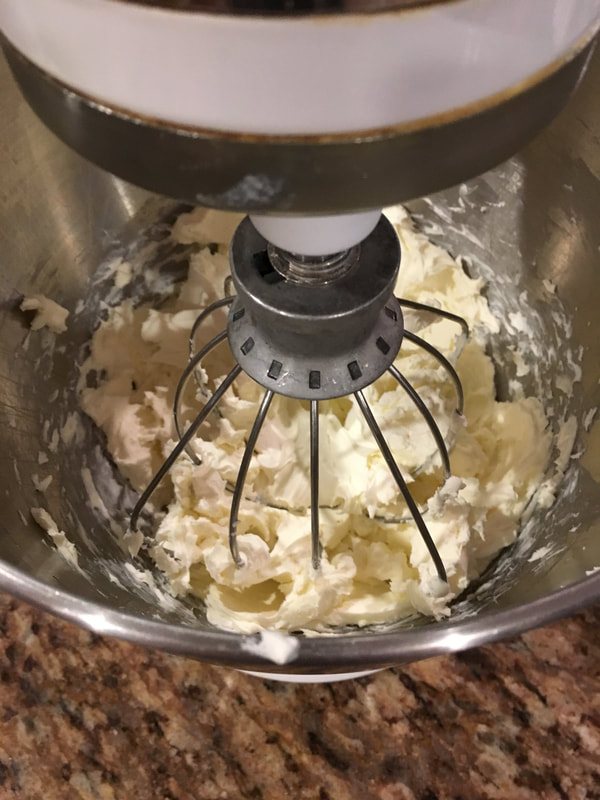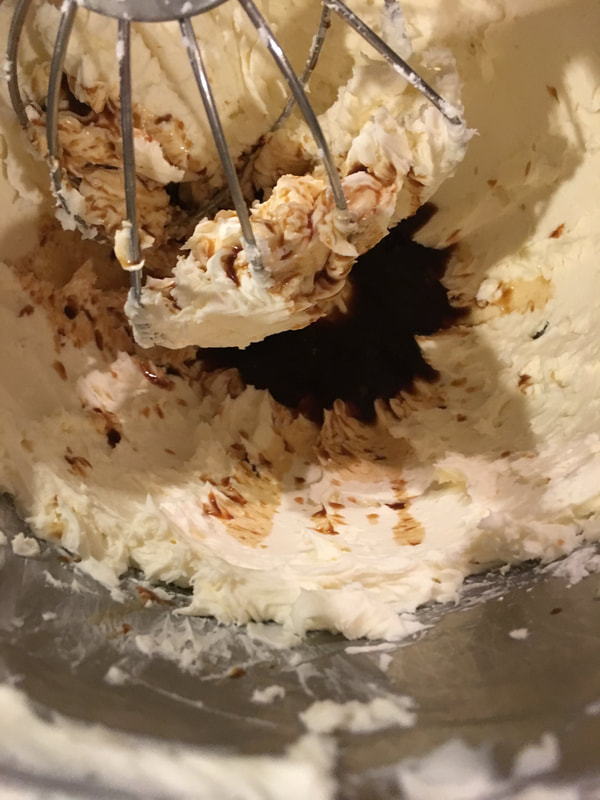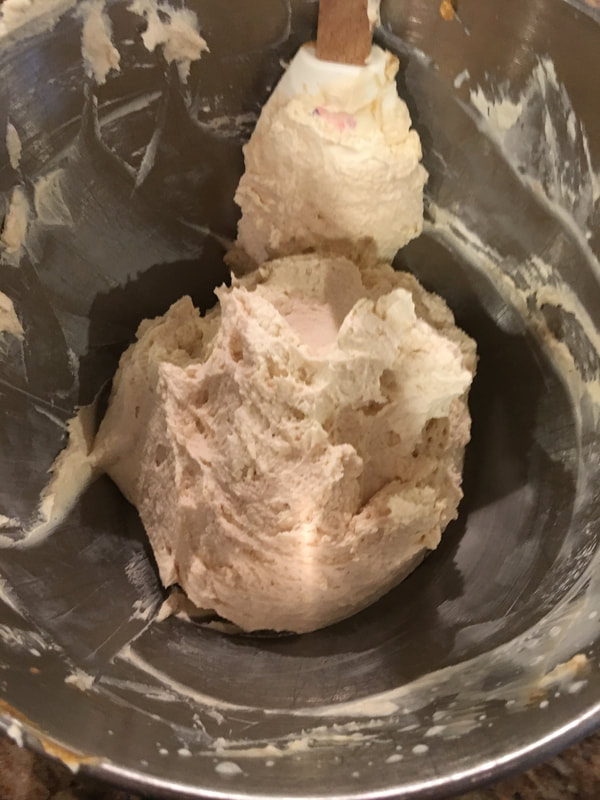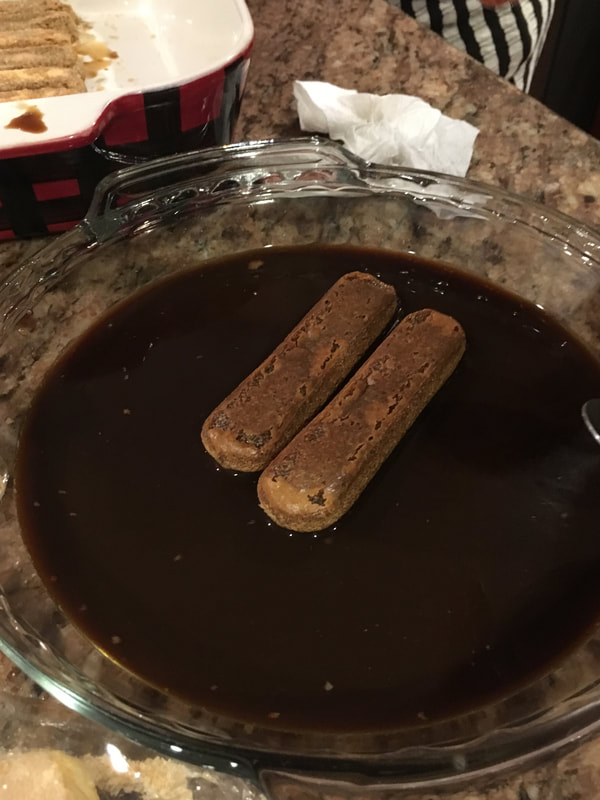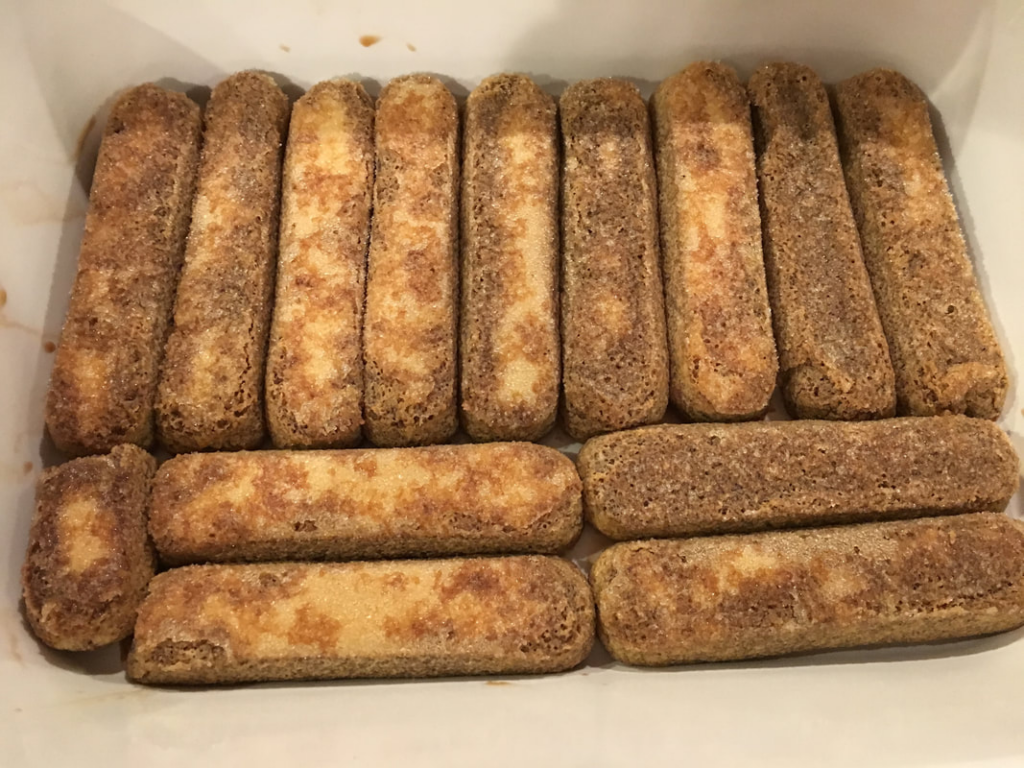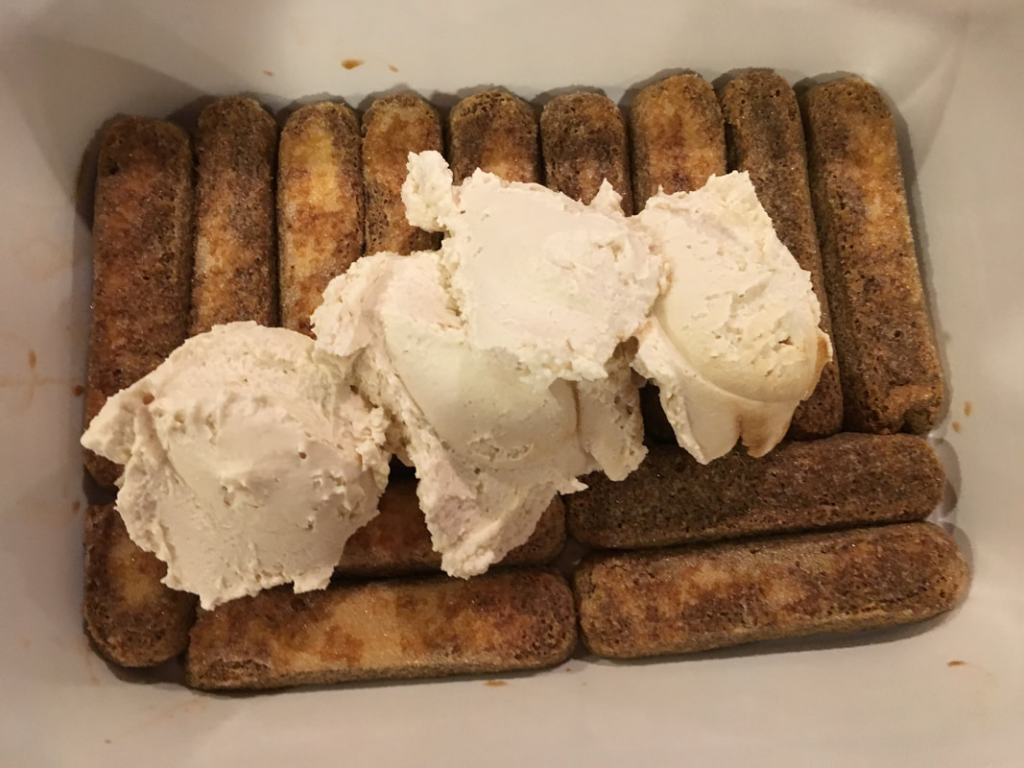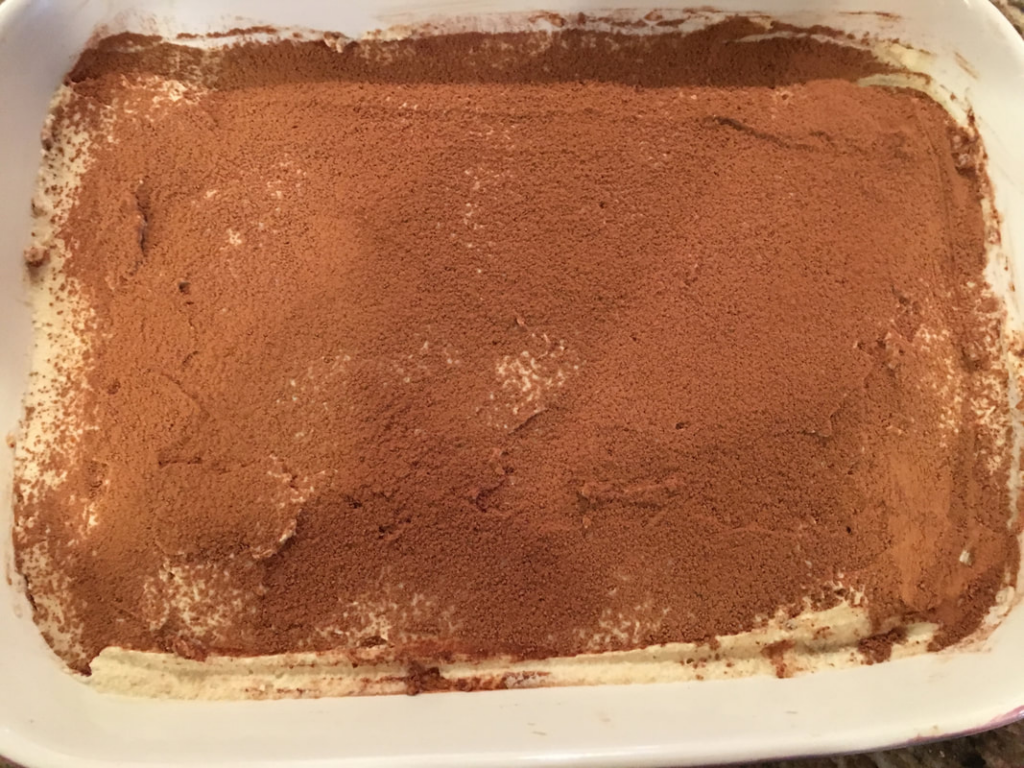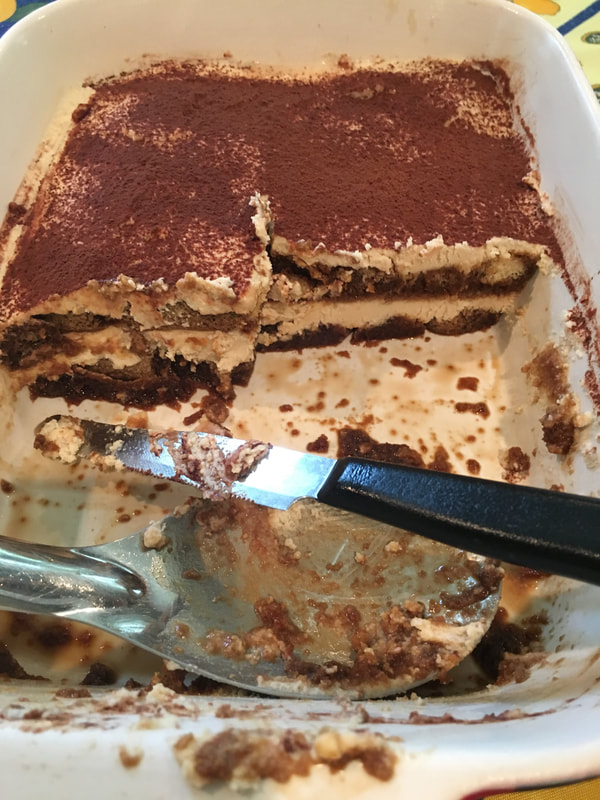 Eggless Tiramisu
Ingredients
25 – 35 ladyfinger cookies (depending on the size of your pan, you may end up using less)
2 – 3 cups freshly espresso, sugared to taste, about 2 tablespoons, cooled
1 lb container of mascarpone cheese, at room temperature
3 tablespoons prepared espresso coffee
1/3 cup confectionary sugar
1 ½ cups fresh whipping cream
Cacao powder

Directions
Prepare espresso coffee and allow cooling for at least 30 minutes or more.
In a mixing bowl, mix the mascarpone cheese, the 3 tablespoons of brewed espresso and confectionary sugar until all the ingredients are well blended.
Once the mascarpone, espresso and sugar are well blended, add the liquid whipping cream and mix until all the ingredients are well blended, light and airy.
Using one ladyfinger cookie at a time, gently soak the cookie in the cooled espresso, turn over and dip the other side. Place ladyfinger in a large baking dish. Continue until you have a full layer of soaked ladyfingers. You can break them in half to fit corners.
Scoop half the cream and spoon over the ladyfingers. Spread evenly.
Dip the remaining ladyfingers and place over cream.
Add the remaining cream and again, spread cream evenly over the top.
Dust with cacao powder and refrigerate for at least 2 – 3 hours.
Dust with additional cacao powder before serving, if desired.

Cosa Mettere in Valigia per l'Italia
Everyone is always asking me what they should pack for Italy,
so I've created a quick reference guide that you can use for your next trip.
Hint: You don't need nearly as much as you think you do!