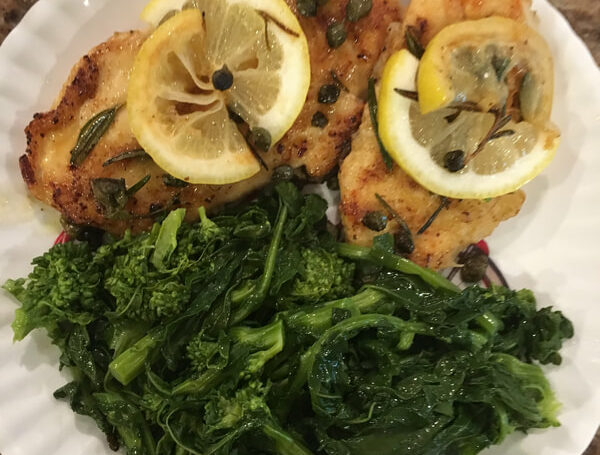 Easy 15 Minute Lemon-Caper Chicken
I don't know about you, but if there's one item in my kitchen that is an absolute must-have, is an all-purpose non-stick frying pan. Actually, more than one is generally required, preferably in varying sizes for varying cooking needs. I mean, really, who has just one frying pan in their kitchen? Whether it's to cook up a quick frittata, cook the classic Italian sausage, peppers & mushrooms, fry up some lamb & rosemary chops or in today's case, some chicken with lemon and capers, non-stick frying pans are required items in everyone's kitchen.
Unfortunately, not all non-stick pans are created equal, so I felt pretty fortunate when I came across the DiamoTech pan. My collection of pans was starting to wear out from all the use, especially at the handle, so when this one came along, the first thing I noticed was the beautiful, sturdy handle. Many reasonably priced frying pans found at local housewares or department stores are great at the beginning of use, but after repeated use, they wear out or lose their non-stick capabilities, requiring oil or cooking spray. Unless you move up to the much more expensive ones. Sure, you have plenty of beautiful options available, be it at the stores or on line, but the cost for some of these is so expensive! I don't know about you, but I honestly find spending $50.00 – $60.00 on a small, non-stick frying pan a tad expensive.
Some of my pet-peeves with frying pans include the handle getting hot during cooking, the bottom not being flat enough to create a beautiful frittata, pans not being oven-safe (for when you want to finish a dish in the oven), uneven heat distribution, especially on lager pans and well, not being non-stick, making them hard to clean. Last but not least on my list of pet-peeves, cost. Go do a quick Amazon search now and see that a decent quality small pan will set you back at least $50.00, and when you run cooking classes, like I do, I need lots of pans!
But alas, I have found my new go-to brand for inexpensive non-stick pans! The DiamoTech is inexpensive, under $20.00 for a 9.5 inch, handles extremely well, and doesn't have any of my pet-peeves listed above, and, it comes with a lid! I couldn't wait to try the 8.5 inch size. Perfect size for when you're cooking one to two servings, or for a 3-egg frittata or omelet. I had a few chicken cutlets in the fridge so I decided to make some lemon-caper chicken. A super easy, yes, even lazy, recipe that cooks in less than 15 minutes. The bitterness from the lemon pairs well with some sautéed broccoli rabe. The below recipe is for 1 – 2 servings, but doubles easily, just use a bigger DiamoTech pan. Yes, I used a little bit of oil and butter in this recipe, even though I used a non-stick pan, both add a lot of flavor. And the clean up? I could have used just some paper towels to wipe it clean! My type of cleaning!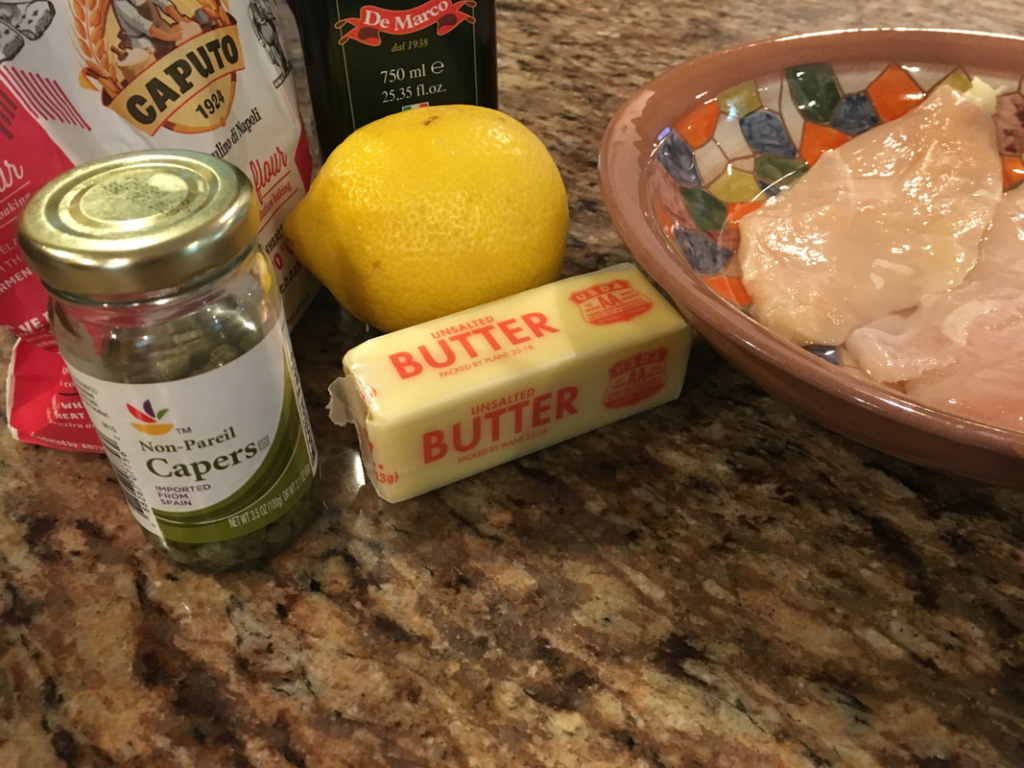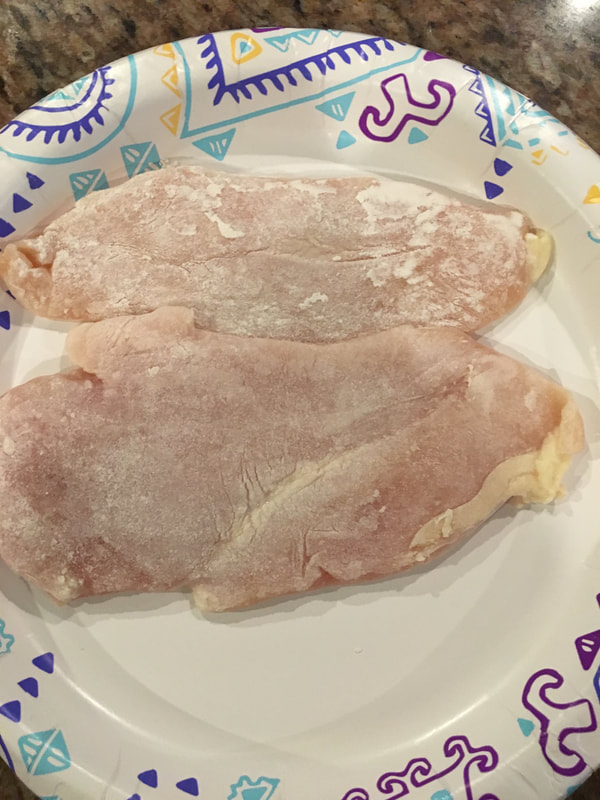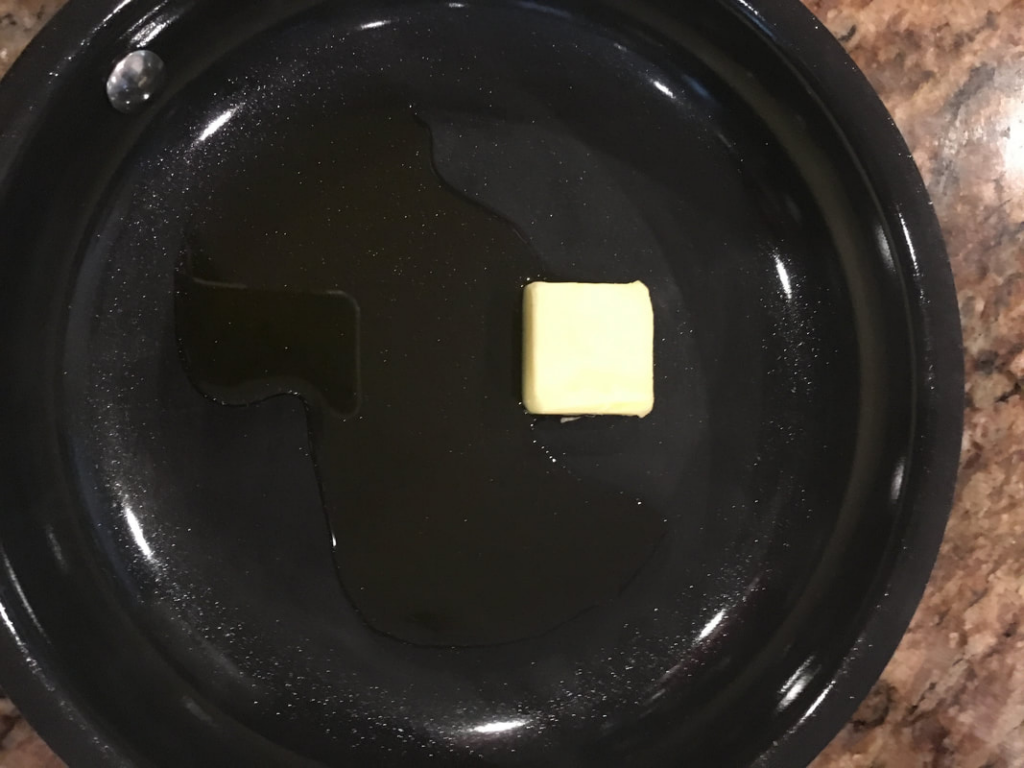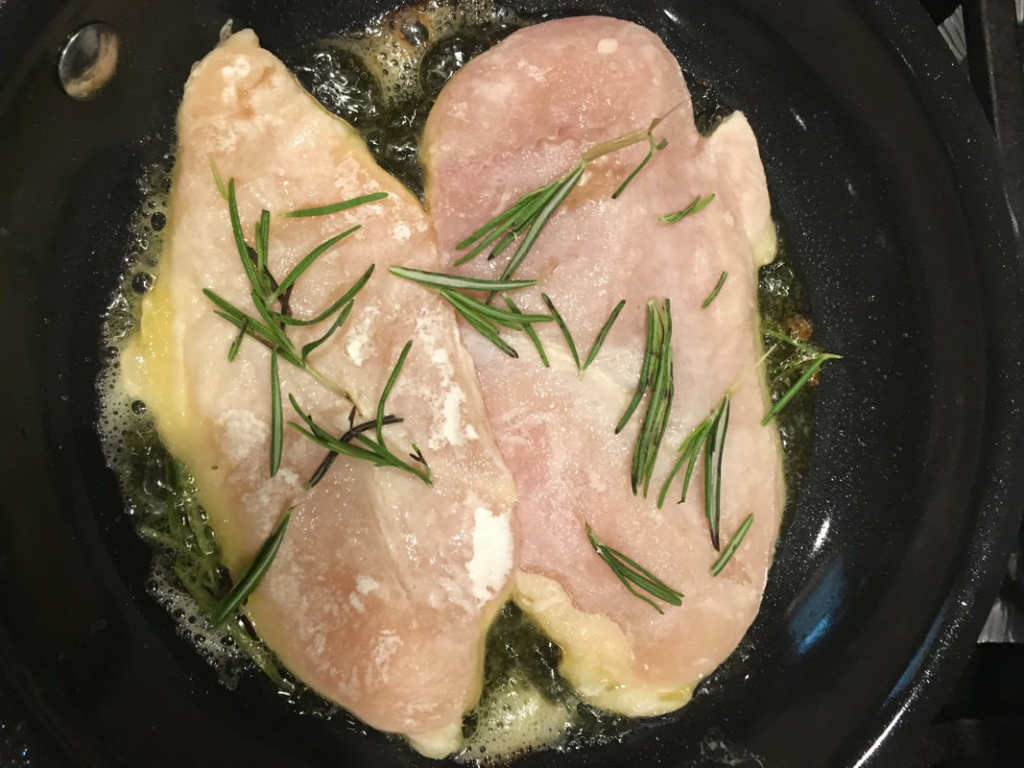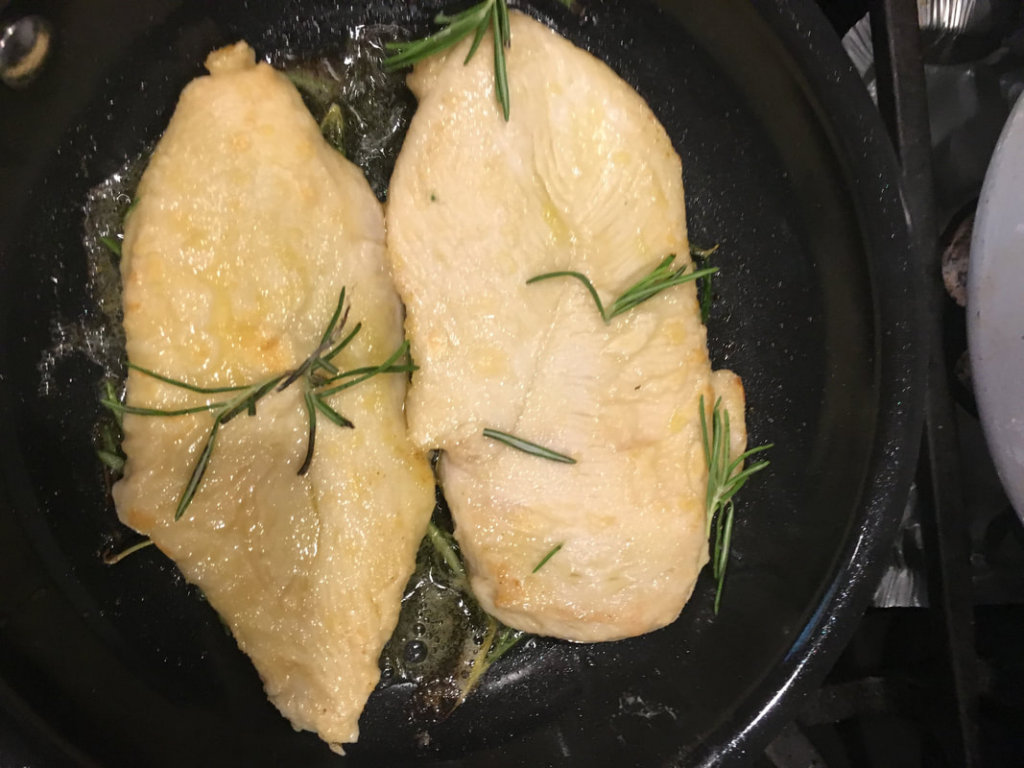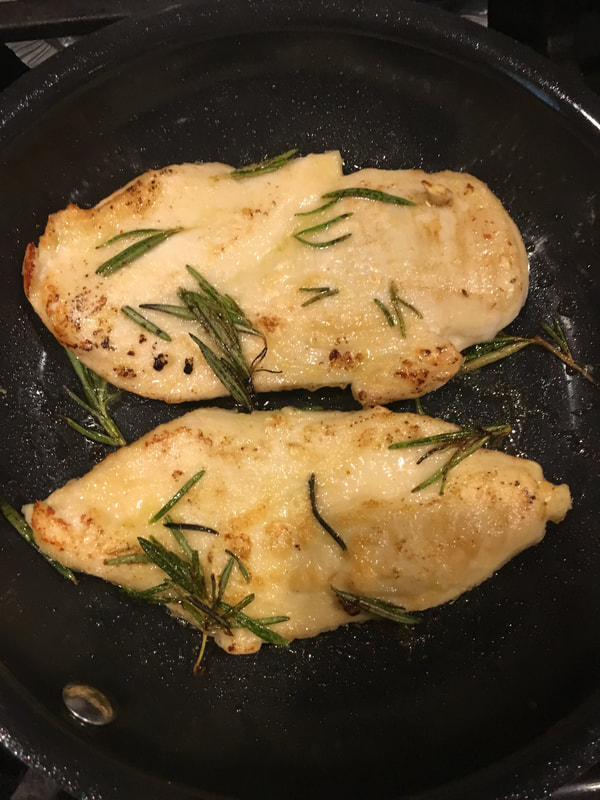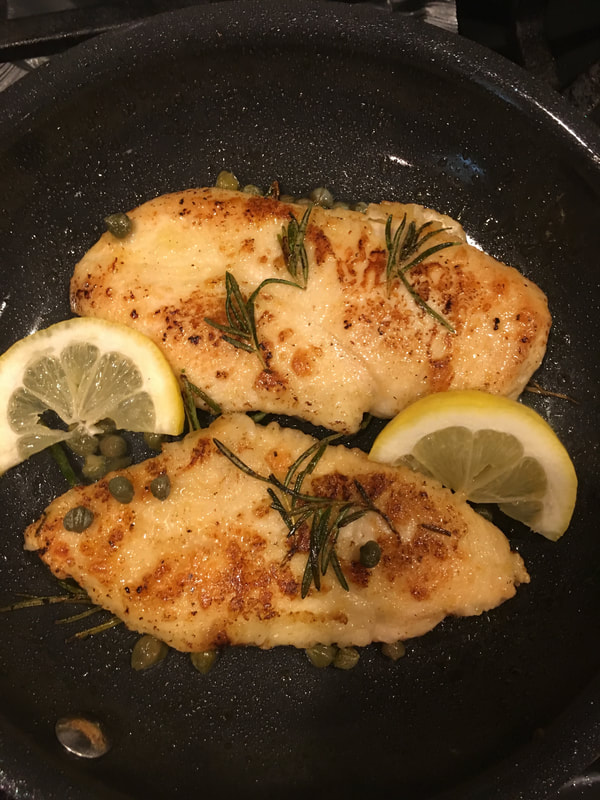 Lemon-Caper Chicken
Ingredients below serve 1 – 2 servings
2 thin chicken cutlets
Salt to taste
2 tablespoons flour
2 teaspoons Extra Virgin Olive Oil
1 teaspoon butter
spring of rosemary
1 lemon
2 tablespoons capers
Directions
1) Rinse chicken cutlets under cold running wanter and salt to taste
2) Lightly dredge the cutlets in the flour and set aside
3) Heat the olive oil and butter in pan for 1 minute, reduce heat to medium.
4) Add the chicken and rosemary and juice of half lemon. If lemon is dry, use the entire lemon. You want about several tablespoons of lemon juice to the pan.
5) Cook chicken for 4 – 5 minutes per side, depending on thickness.
6) During the last minute of cooking, add the capers.
7) Plate and serve with some vegetable on the side.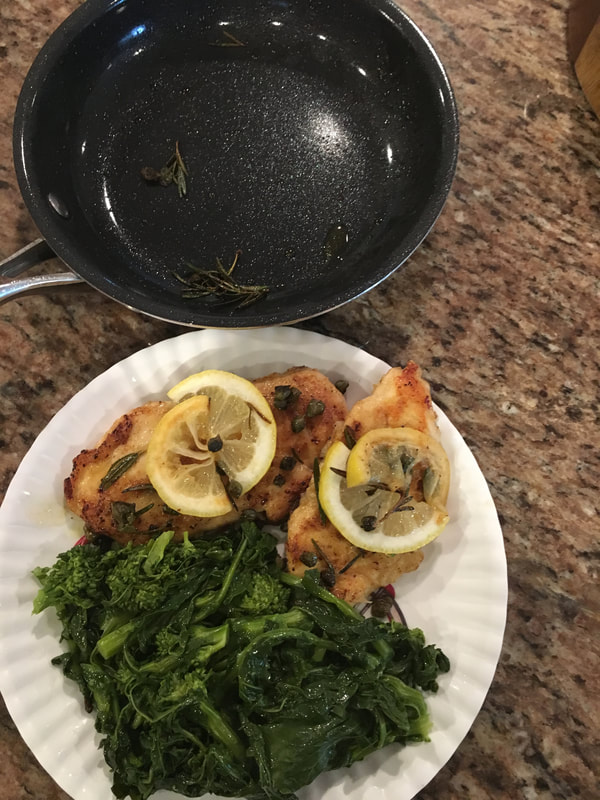 *Disclosure: I received a free 8.5 Inch DiamoTech non-stick pan for an honest review. That said, I only post on items I love and fully recommend, that's why you see so few reviews or endorsements!

Cosa Mettere in Valigia per l'Italia
Everyone is always asking me what they should pack for Italy,
so I've created a quick reference guide that you can use for your next trip.
Hint: You don't need nearly as much as you think you do!