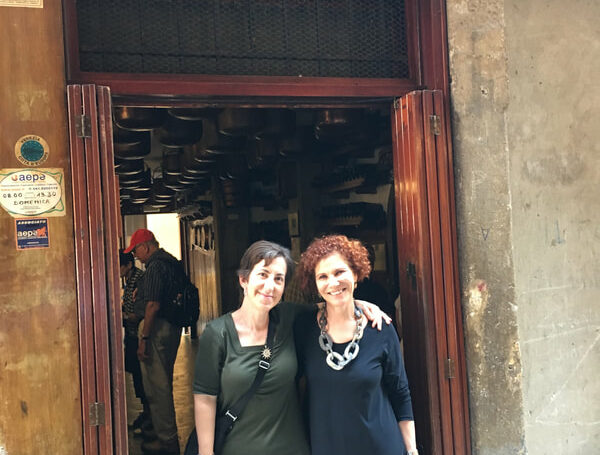 When a Celebrity TV Chef Comes Calling
Many of my followers have asked how my collaboration with celebrity TV Chef Joanne Weir came to be…. As such, I am here to tell you all about it!
In early 2017, I decided it was time to up by business game. As all new entrepreneurs know, the road can be lonely, mistakes can be costly, and if you have always worked for others, chances are, you will need some business mentorship along the way. And that's exactly what I decided I needed at that point in my life.
I joined a business coaching program that offered mentorship, and along with the many wise tips and advise that I received from the program, one aspect that they strongly advocated for was the use of LinkedIn. Until that point, my LinkedIn use was very casual, to say the least. I had a profile, a few hundred connections, but it was by no means stellar. My main social media use comes from my Facebook business page. The business coach urged the program members to up our LinkedIn game, revise our profile and start adding connections. It was sage advise that I am so glad I listened to!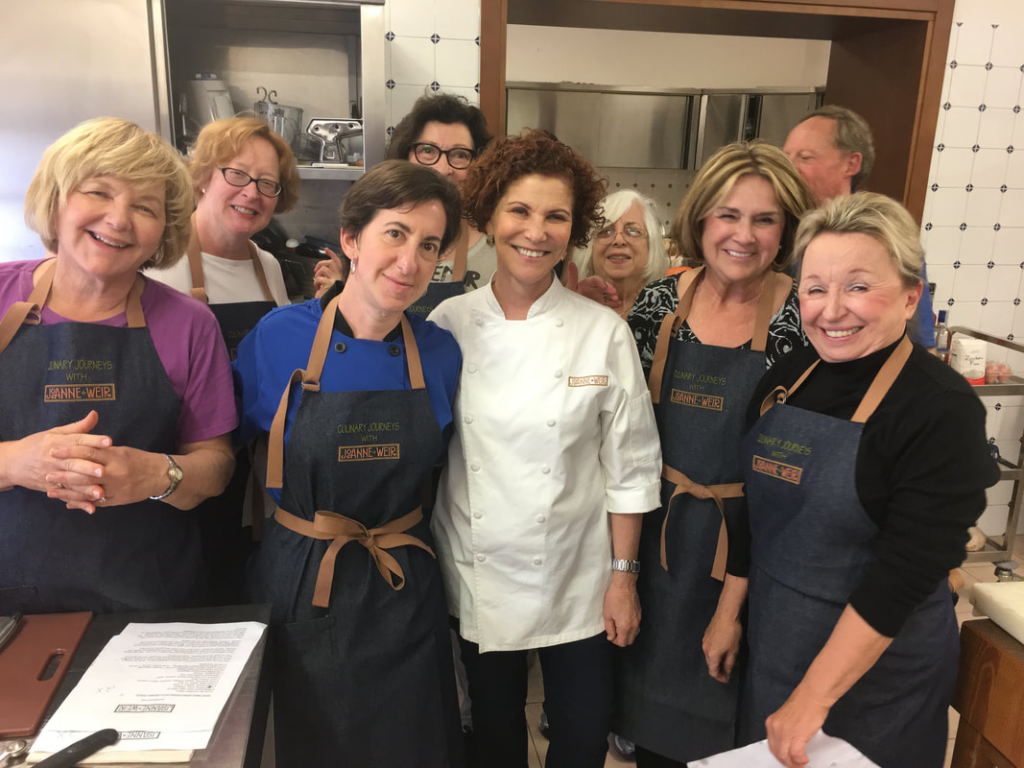 At the advice of my business mentor, I started going on a LinkedIn adding spree! I started growing my network by adding people who we had mutual connections with. As is typical in any form of social media, people have the option to accept or reject. And while LinkedIn is a professional network and less about social media, it works in similar fashion. I'd say 99.5% of the people I added accepted my request. I added chefs, winery owners, culinary instructors, anyone who had an Italy-related business, and yes, an occasional TV chef or two! For every acceptance, I wrote a very thoughtful and long private message introducing myself and my business and offering the possibility for a collaboration.
As you might expect, Chef Joanne Weir was one celebrity chef I added to my network. I didn't send her a personal invitation, just a simple "add" and moved on to adding many others along the way.
On June 17th, Joanne accepted my request to add her to my LinkedIn network. Upon acceptance, I had a choice to make. I could send her a long, private message telling her what I did and how I might be able to help her, but I didn't do that. By that point, I was hitting "LinkedIn exhaustion!" I was adding folks daily and spending hours on private messages, that I just didn't have it in me. She was a busy TV chef, so I sent her a very brief private message that simply read: "Thank you for the opportunity to connect!" No more, no less. I was polite in thanking her for accepting my request, but skipped my usual 3 paragraph intro message. I figured I'd never hear from her again, so I moved on.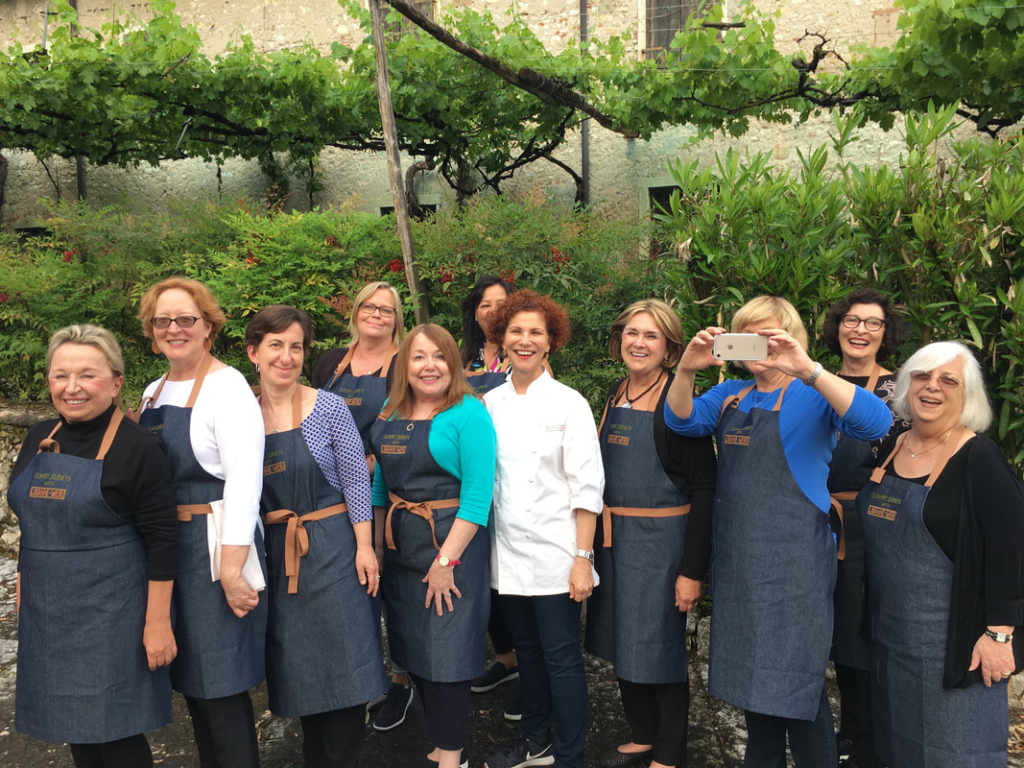 On July 1st, I received a LinkedIn message notification. I had a message from Joanne, and it partly read: "Hi Francesca, I'd love to hear more about what you do. I saw your profile and it sounds so interesting. Would you tell me a bit more? Or we could connect by phone? Thanks for linking. Joanne" I was very surprised by this message, seeing as my message to her was very brief.
That evening, at 9:00PM, I replied, in part, as following: "I would love to share with you more of what I do! When might it be a good time for a call?"
​I wasn't holding my breath on a reply. But if I was to hold my breath, it would be only for a few minutes, until her reply came. "Would you have time on Wednesday? BTW you are the first person I have contacted on LinkedIn. You're the first profile I relate to."
I will say that for a few minutes, I thought that perhaps, it could be a fake profile. While I respect LinkedIn as a platform, let's face it, it's not something that an established TV personality really needs, so for a few minutes, I did consider that someone had created a profile under her name.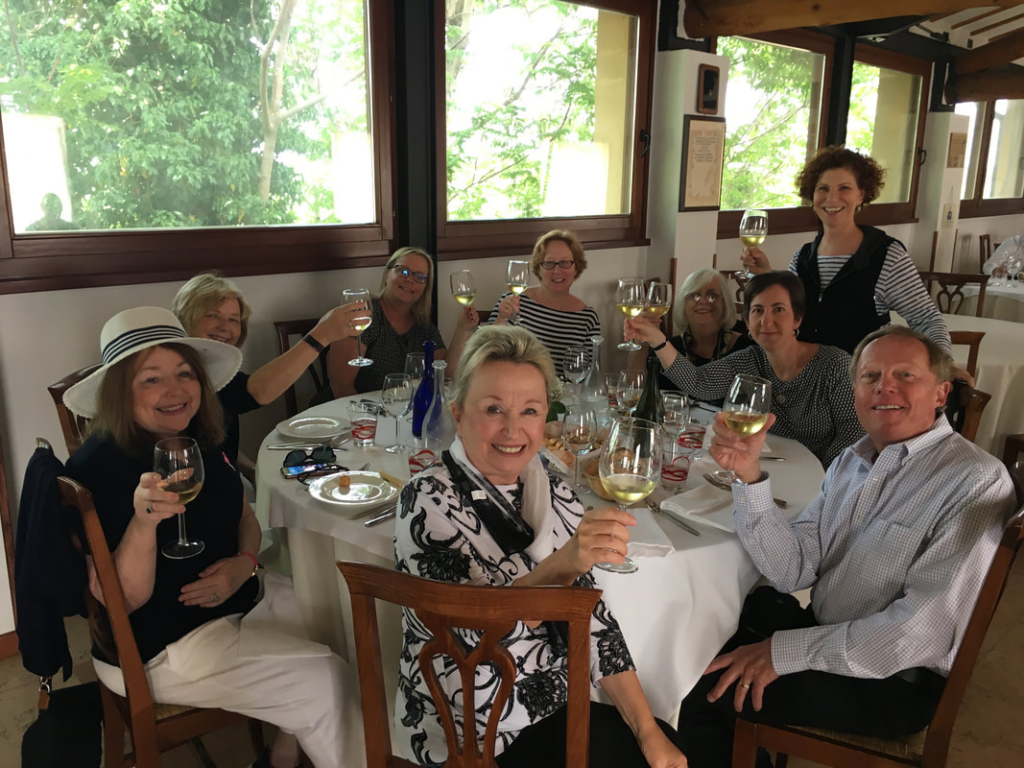 Any doubt I had that I was exchanging emails with a fake profile was quickly put to rest when Joanne and I spoke on the phone. I immediately recognized her voice from the many years of watching her on TV. She applauded my business, my efforts and what I do at Lazy Italian Culinary Adventures. She again mentioned that she's never connected with anyone on LinkedIn, she never reached out to anyone and this was a first for her. Of course, I was very flattered. I told her how my family watched her shows, and what fans we were. I'm sure she had heard this before many times! Original, I wasn't! She was very pleasant, professional, funny and easy to talk to. The conversation flowed very easily and we mostly talked about Italy, our similar businesses, my culinary trips and my Italian upbringing. She was intrigued and wanted to hear more.

​And that's when she asked! Would I be interested in working with her on an upcoming culinary journey to Veneto?

We had a few more conversations thereafter and, as you might expected, I welcomed the opportunity to work with Joanne. We spoke on the phone regularly and we met in person, at, of all places, the Boston Logan Airport. She immediately entrusted me with the planning of the week, from finding restaurants, arranging transportation, preparing for a day trip to Venice, and all communication with the vendors we were to use.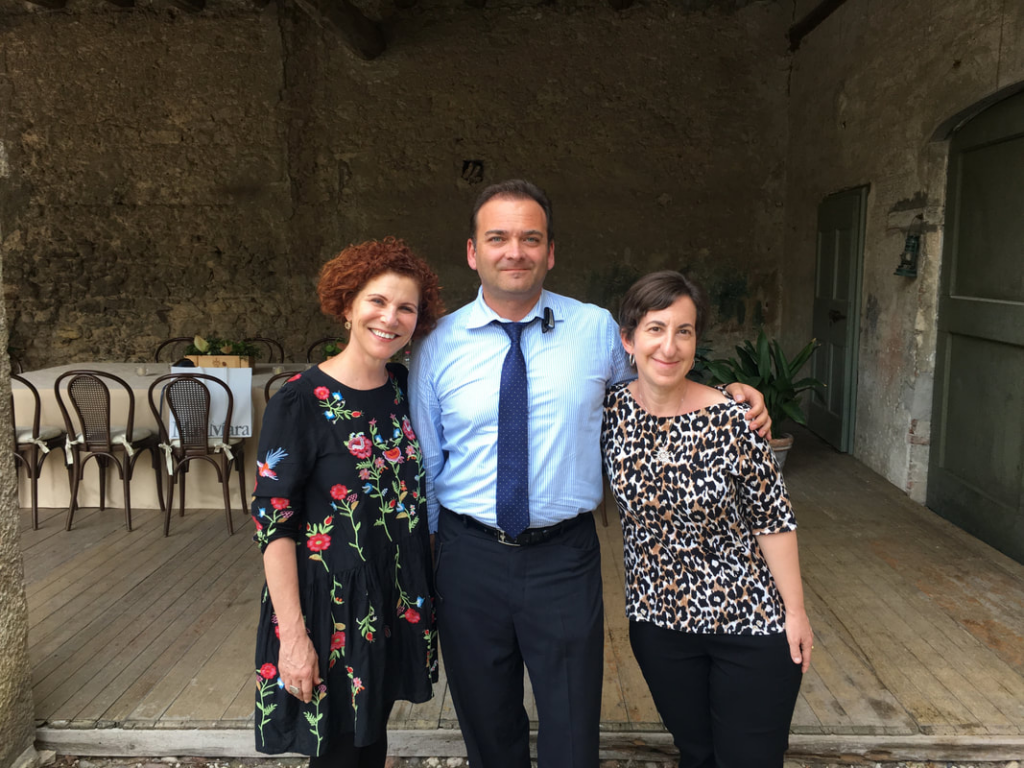 The pressure was on, and I was more than ready to take on this new opportunity.
​
I have very high standards, and as you might expect, so does Joanne. Being in this field, our priority is making sure participants only see a flawless program. It's a bit like looking at an iceberg. Participants should only see the top, while all the planning, calls, emails, arrangements and issues that might arise are at the bottom of that iceberg, not to be seen by the travelers.
And after 10 months of hard work in preparing a most memorable week, sending hundreds of emails, calling vendors right and left, the planning phase was over and it was time for the group to arrive. The anxiety was building! The week consisted of a mix of cooking classes and excursions. Our home base was the Serego Alighieri Estates. Their wonderful facilities would be home for the week and we'd use their well-equipped kitchen to hold the 5 cooking classes we had planned. We'd also visit Venice one day, several wineries, a riseria, a private boat ride on Lake Garda and a beautiful afternoon in Sirmione. Not to be forgotten was a memorable dinner right on Borghetto Sul Mincio, at the world famous Antica Locanda Sul Mincio restaurant. We also had some surprises along the way, which the group really enjoyed.
As is typical in group travel, we had a wide mix of participants. The group consisted of travelers with special dietary needs and other special accommodations were requested. We had a blend of expert travelers, to folks who had never been on any international trips. We had expert cooks, to novices, couples to singles. Despite their differences, they all had one thing in common, they were about to share a most memorable week, build life-long friendships and bond over this once-in-a-lifetime experience. It was really a magical blend of participants and as a travel planner, I could not have asked for a better group.
It's amazing how chance encounters come to be and I have given this opportunity a lot of thought. Had I not signed for up additional business mentorship, I never would have connected with Joanne on LinkedIn. Had I not responded to her message, this opportunity would never have come to be. Had I said "no" to her request for my assistance, I never would have had this opportunity, I would never have met this wonderful group of 13 travelers, folks who I have no doubt, I will keep in touch with for years to come.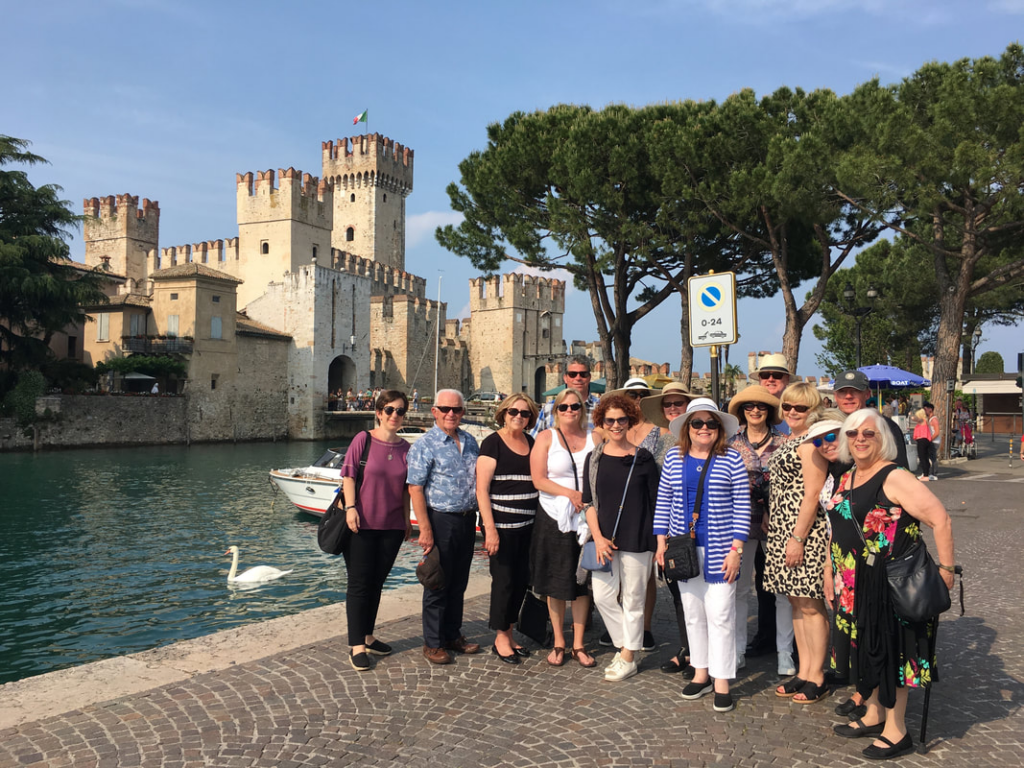 For every new person I encounter, I always tell them what I do, because I really, really love what I do! I get to bring people back to my native land! But with group travel, it's not uncommon for me to hear something to the fact of "But I don't like tours" or "Group travel isn't for me" or "It's cheaper for me to do this on my own." And that's ok, I am not out to change anyone's mind, but I will say that the bond that is built over group travel is incomparable to anything else you'll experience in your life. Friendships are created over shared experiences, and whether you are part of a couple, a solo traveler, an expert adventurer or it's your first trip, you will always have the support of your fellow travel companions.
Interested to learn more about our upcoming trips? Be sure to use the contact us button or email me at: francesca@thelazyitalian.com
Ci Vediamo in Italia!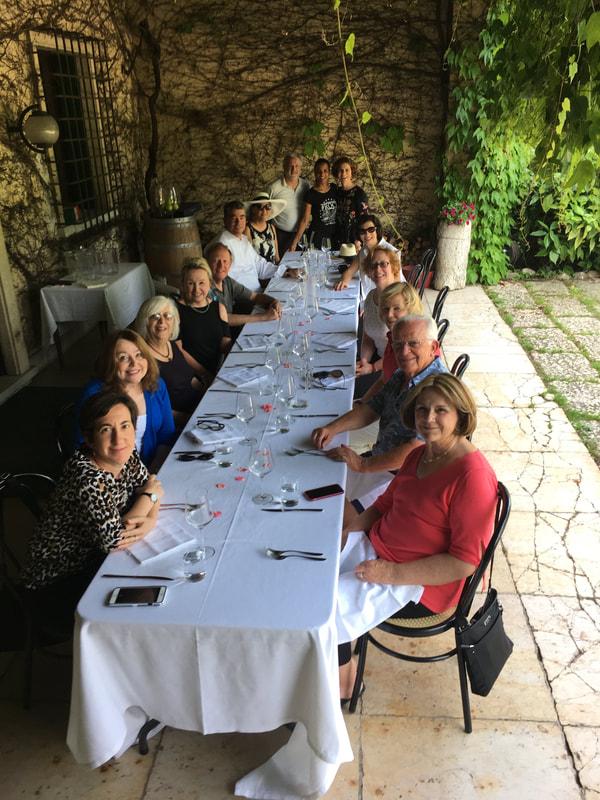 Cosa Mettere in Valigia per l'Italia
Everyone is always asking me what they should pack for Italy,
so I've created a quick reference guide that you can use for your next trip.
Hint: You don't need nearly as much as you think you do!