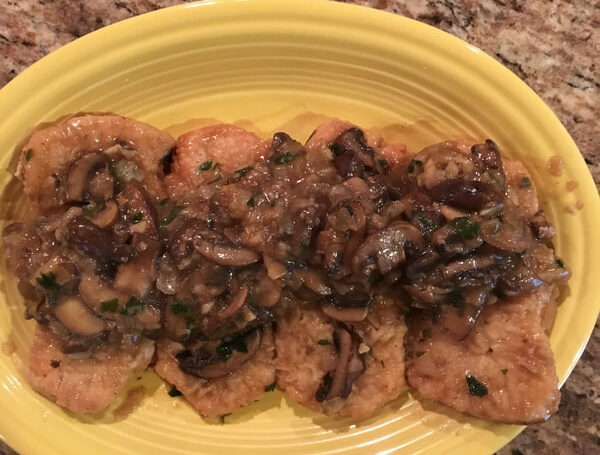 Turkey Marsala with Baby Bella Mushrooms
A classic restaurant dish both in Italy and the US, this recipe is so easy to prepare that it's no wonder it's making its way into home cooking. This dish contains just a few simple ingredients and steps, so it comes together quickly, I would say easily in 30 minutes of less. You can make this gluten free by skipping the flour, if you so wish. The flour really is there to thicken up the sauce, but offers little when it comes to flavor.
It's traditionally made with thin chicken breasts and white mushrooms. This is a take on that, with a slightly different recipe than my previous one. See here for a chicken version. And while we're at it, why not use some baby Bella mushrooms instead? I find them to be just a bit more sturdier than the white button mushrooms and more seasonal to fall. This dish is delicious and very comforting for this time of year.
Marsala is a brandy-fortified wine from the Sicilian town of Marsala. It's a bit sweet and is used in savory dishes as well as desserts. (BTW: We're headed to Sicily next year, consider joining us, click here for more info!)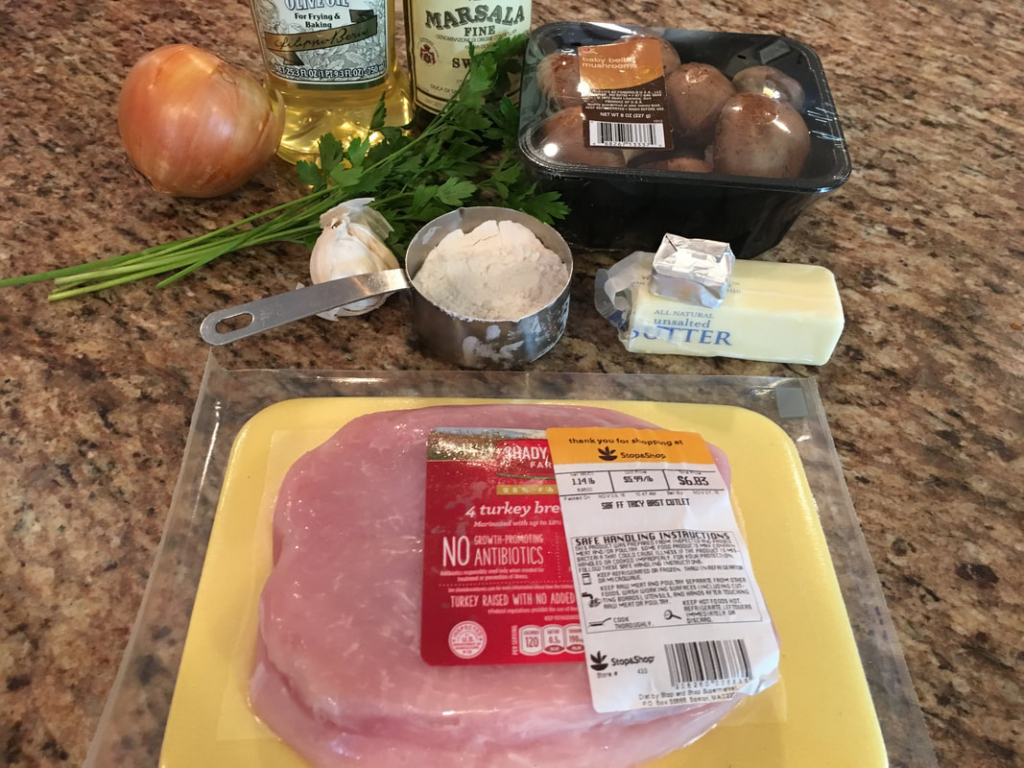 Here are the basics for this dish. See that little silver-wrapped cube on top of the butter? That's my bouillon cube. I dissolve about 1/4 of that into a half cup of hot water. It's my replacement for canned chicken or vegetable stock, when I don't make my own. It's a "lazy" tip that I have no shame in promoting, as it's flavorful, quick and you're not wasting canned stock when you only need a small amount. It's my "mock-stock!"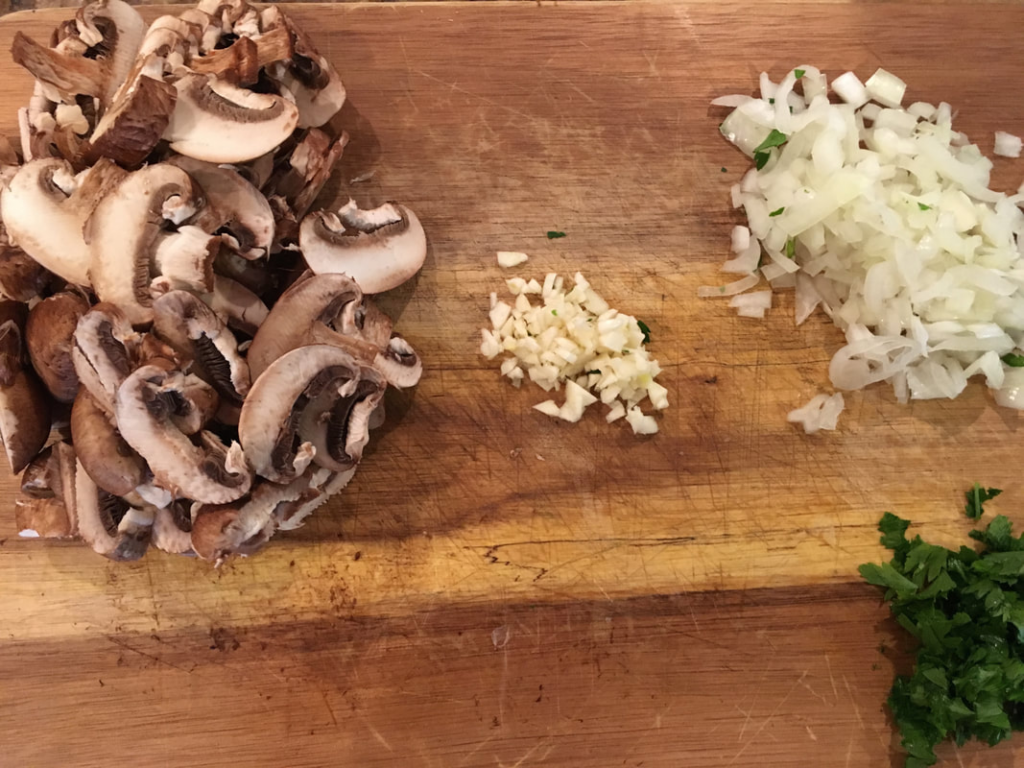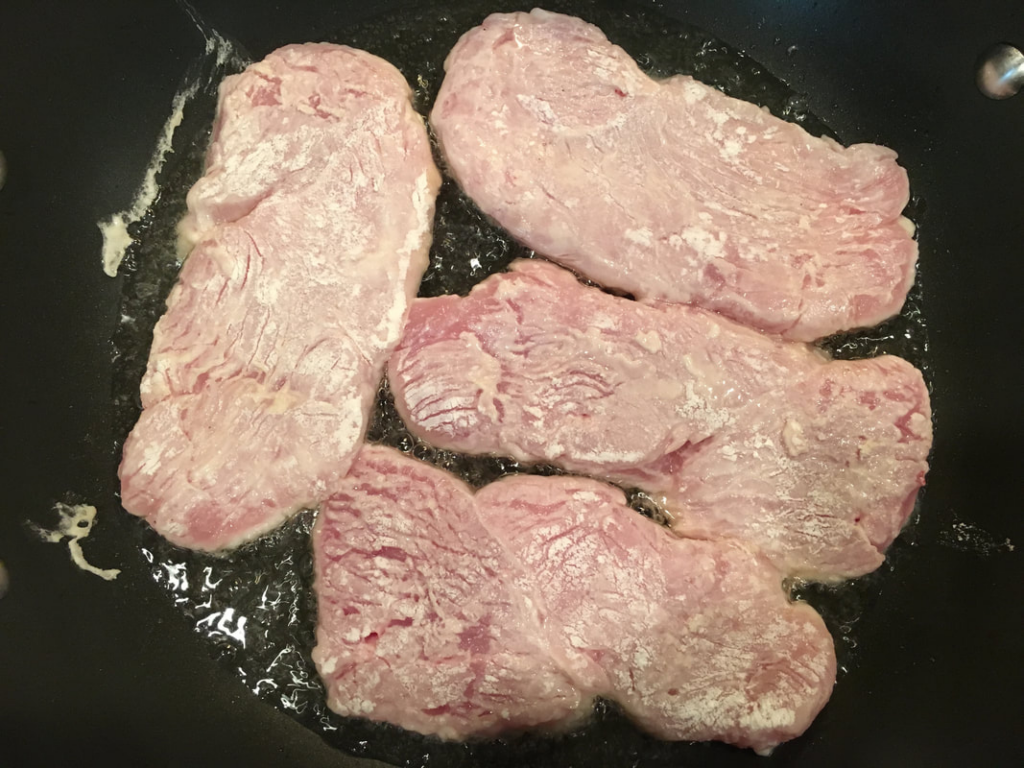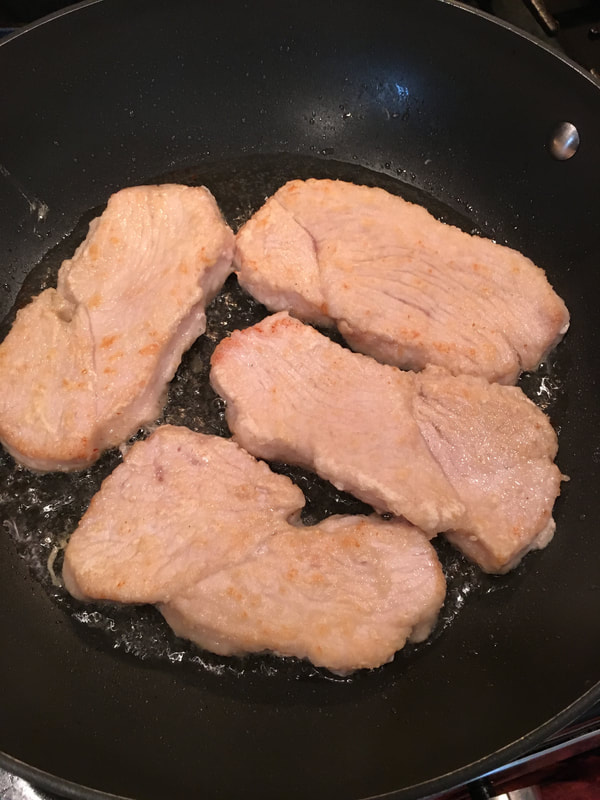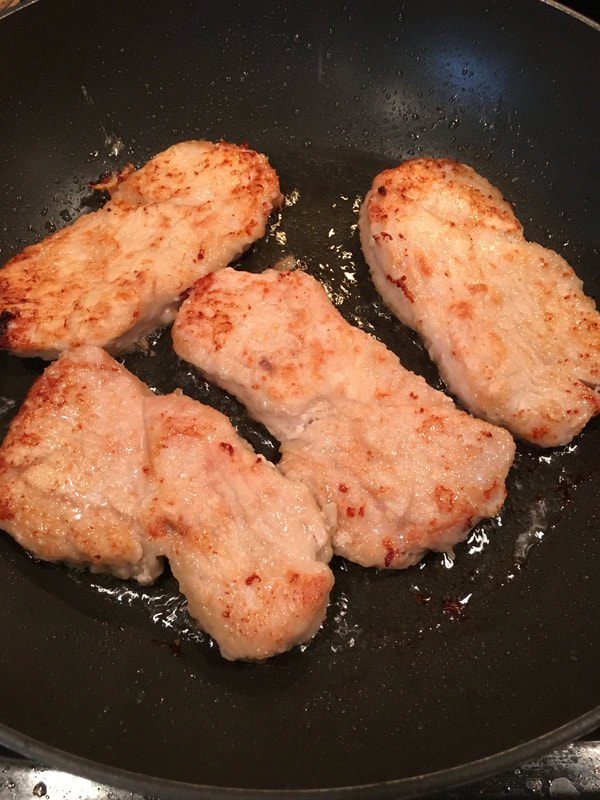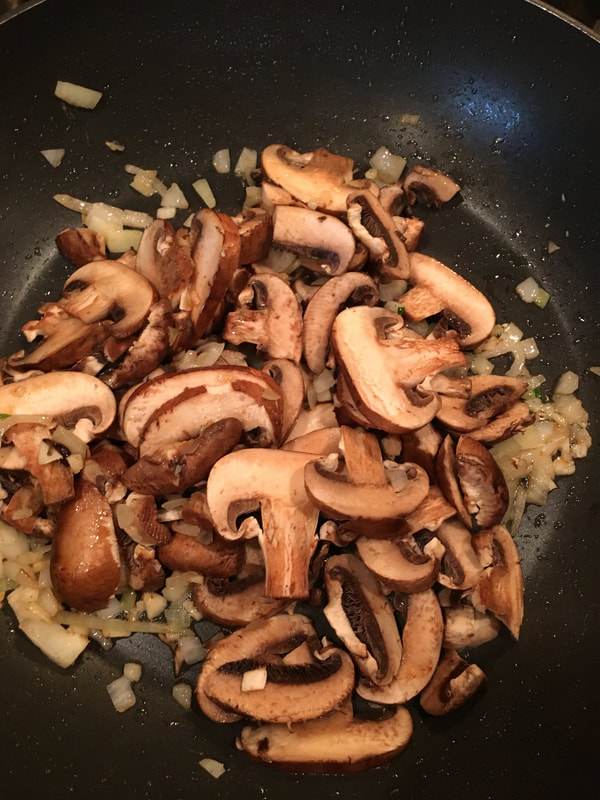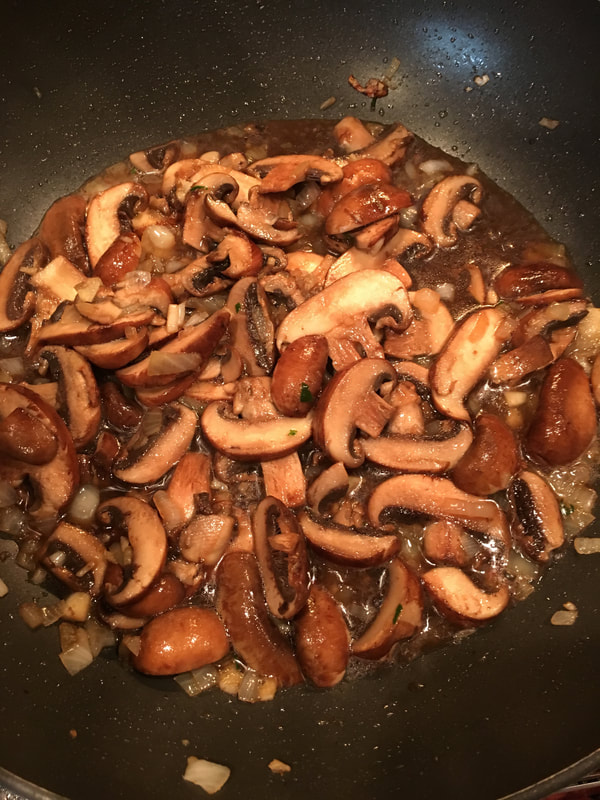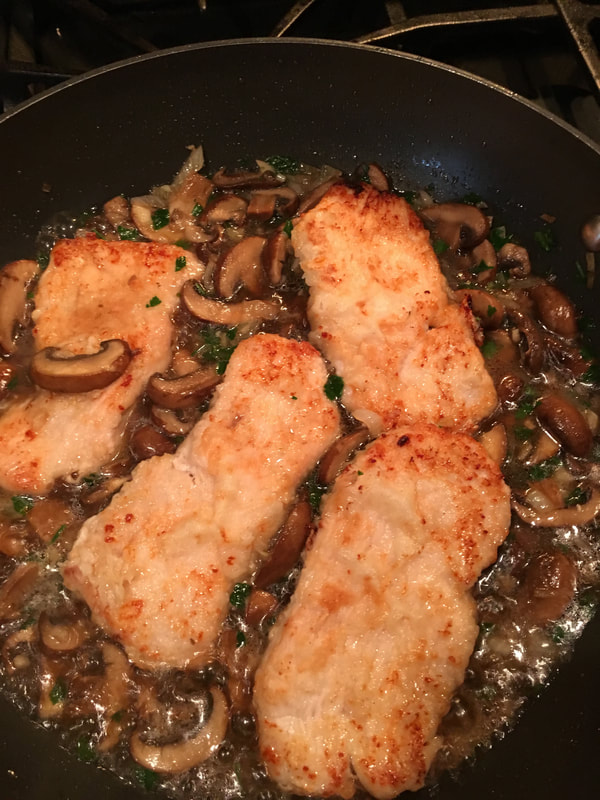 Turkey Marsala
Ingredients
4 thin turkey cutlets
Salt (to taste)
½ cup all-purpose flour
3 tablespoons olive oil
1 tablespoon butter
8 ounces baby Bella mushrooms, sliced
2 tablespoons chopped parsley
2 garlic cloves, minced
1/4 small onion, chopped
1/2 cup Marsala wine
1/2 cup "mock stock"
Instructions
1. Sprinkle the turkey with salt on both sides, and lightly dredge them in flour, shaking off the excess. Discard any unused flour. 
2. In a large frying pan set over medium heat, heat the oil. Add the turkey and fry until golden, about 10 minutes, turning it a few times to brown on both sides. Remove from the pan and set aside on a clean dish.
3. Add the butter, mushrooms, parsley, garlic and onion to the pan and sauté for 5 minutes.
4. Add the Marsala wine and cook down for a few minutes. Add the stock and bring to a boil.
​5. Return the turkey to the pan, and simmer for a few minutes to allow the sauce to thicken to the desired consistency.
6. Plate the turkey and top with the sauce and mushrooms.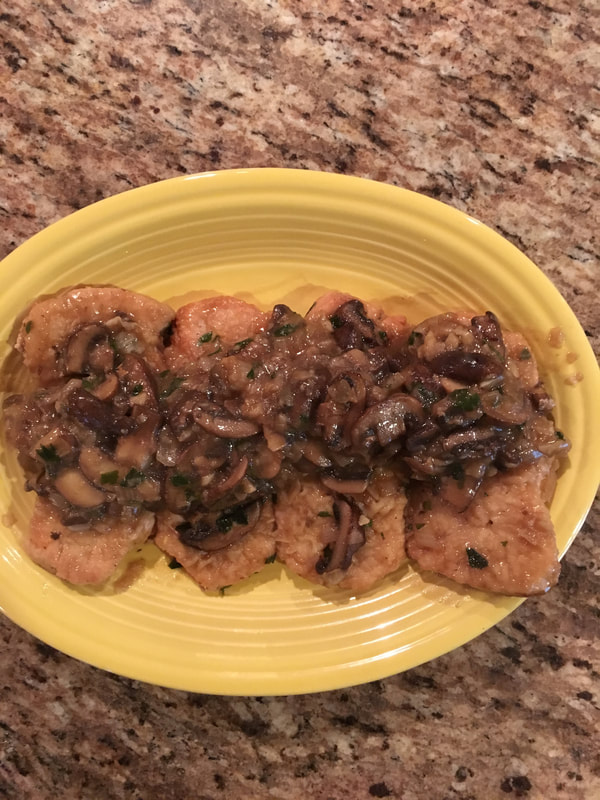 Cosa Mettere in Valigia per l'Italia
Everyone is always asking me what they should pack for Italy,
so I've created a quick reference guide that you can use for your next trip.
Hint: You don't need nearly as much as you think you do!