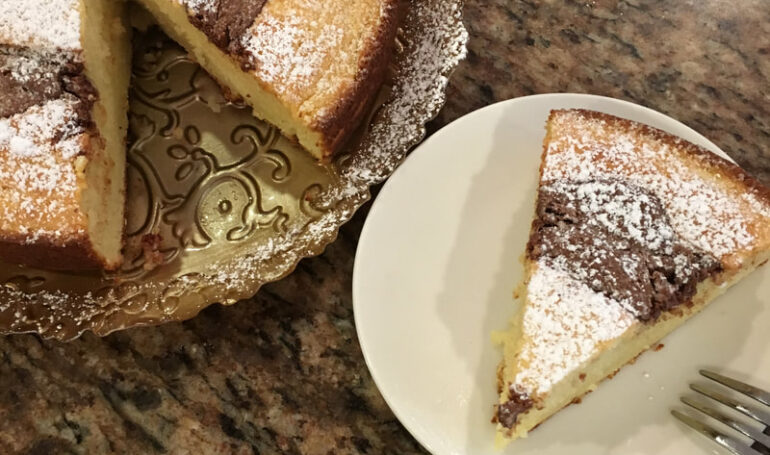 Easy Ricotta & Nutella Cake
'Tis the season to start thinking about your holiday dessert table! While it's far too early for Christmas decorations, music and movies, I for one, don't think it's at all too early to start testing out some delicious recipes!
I love ricotta. In fact, when I return home to Calabria in the summer, I pretty much eat it daily. I wish that was an exaggeration, but it actually isn't. There's nothing like still warm ricotta on crusty bread, with just a sprinkle of salt. There's this small, but oh so delicious, fresh cheese shop not far from my home in Calabria, and on my way home from the beach, I always stop to grab a fresh ricotta and fresh bread at the local bakery. I am in culinary heaven. Ok, I digress here…
​All the more reason why I am super excited about our September 2019 tour to Sicily. I'm sure I will have more than my share of ricotta while in this ricotta-loving region!
What I also love is Nutella, I mean, who doesn't? And you know what else I love equally as much as ricotta and Nutella? Easy desserts! No four-tier, fondant-decorated cake on this blog. I mean, really, might I remind you the name of the blog you're reading?
That said, I still love homemade desserts far more than any commercially made ones. The taste is so fresh and there's nothing like grabbing a cup of coffee or tea, snuggling up with a book or good movie and enjoying the fruits of your labor. And this cake fits the bill. My favored ingredients, super quick to prepare, easily serves 10 or more, and makes a great accompaniment to coffee or tea. It's also great for those (dreaded!) office holiday parties! You don't even need an electric mixer! How easy is that!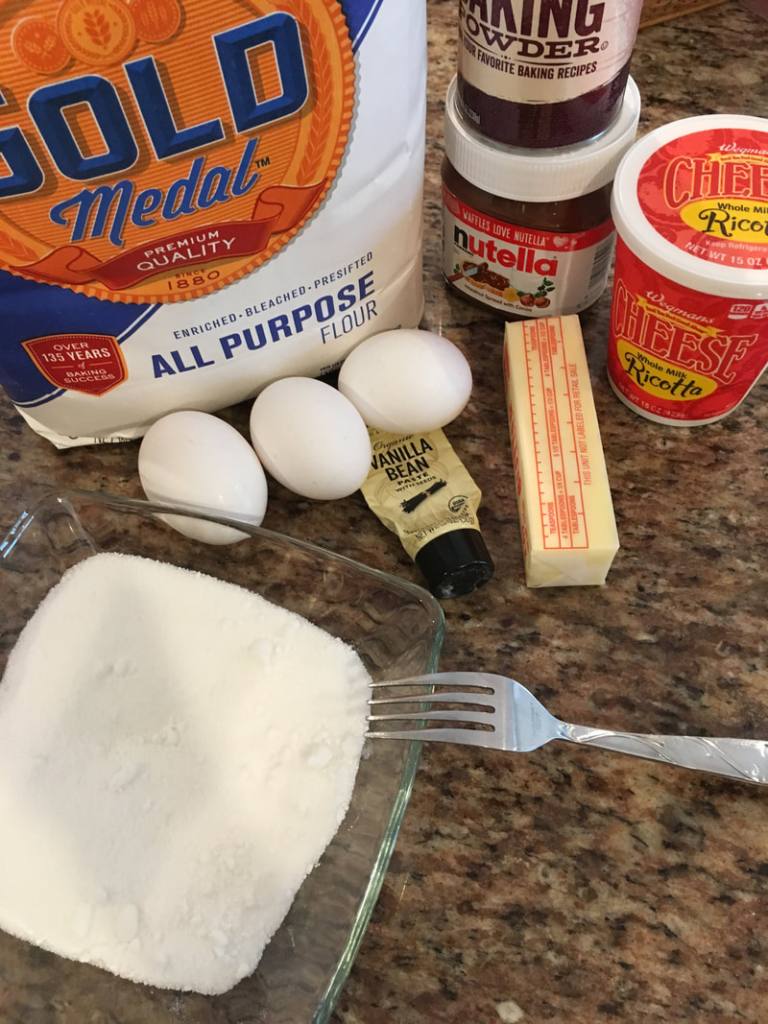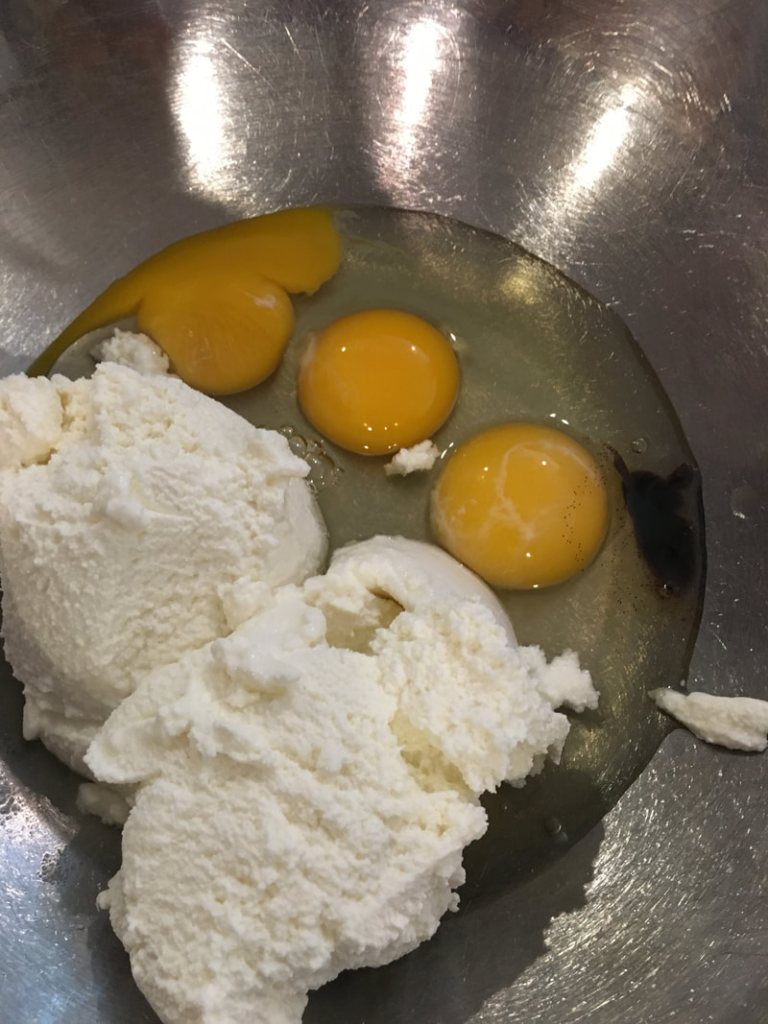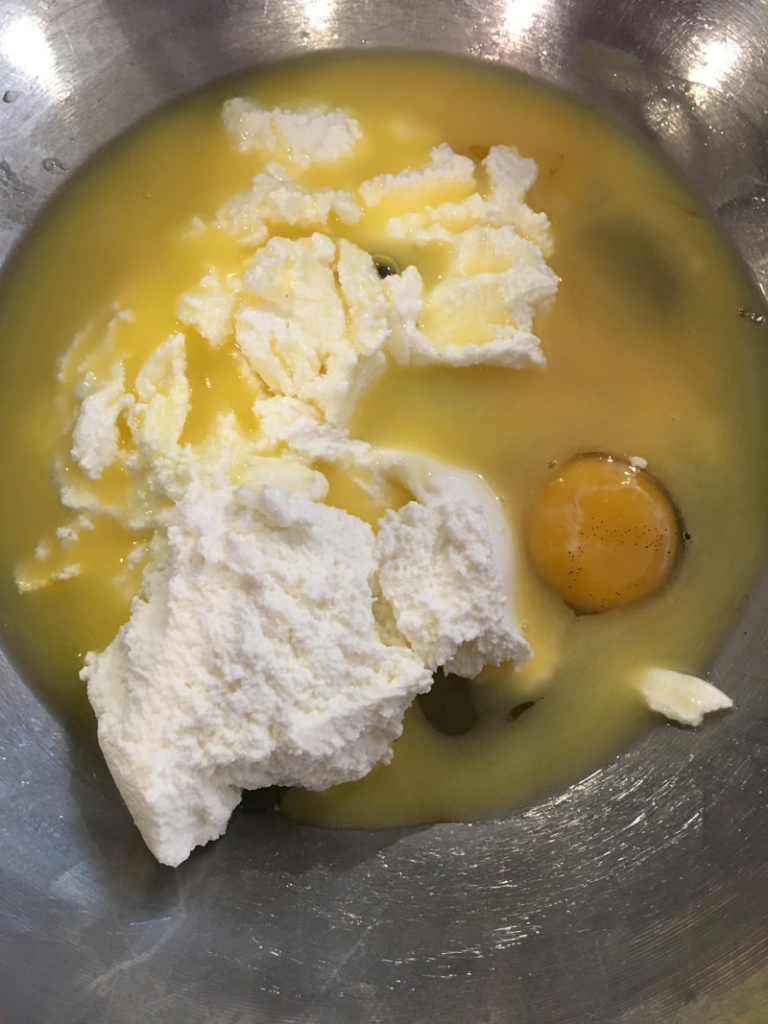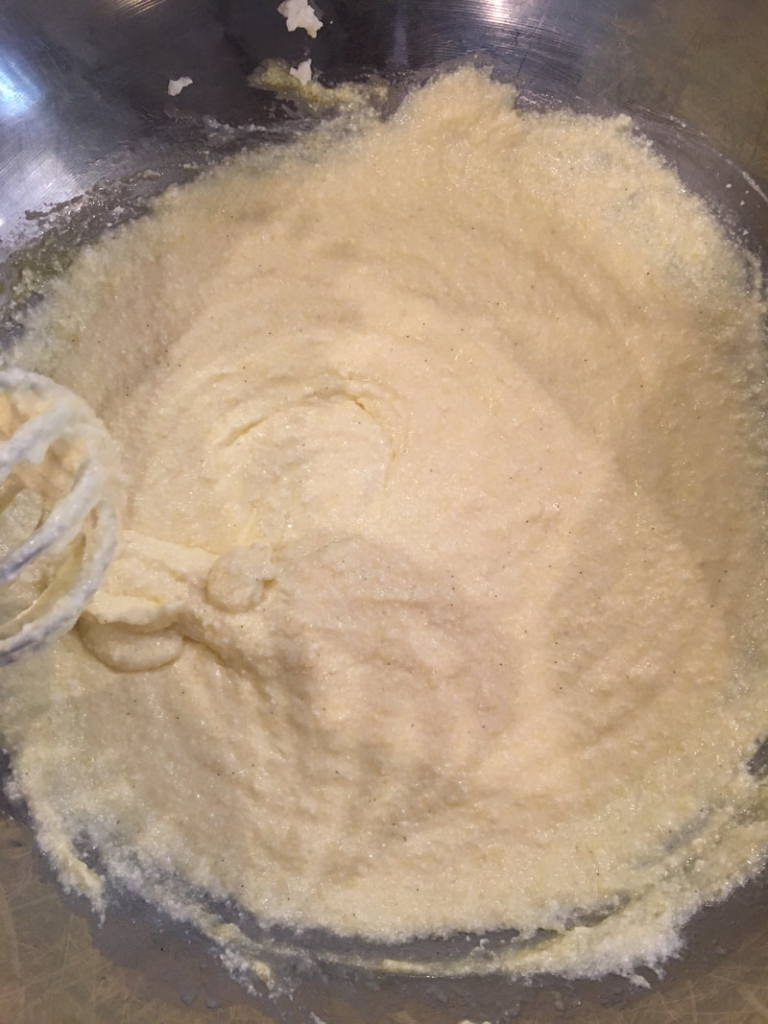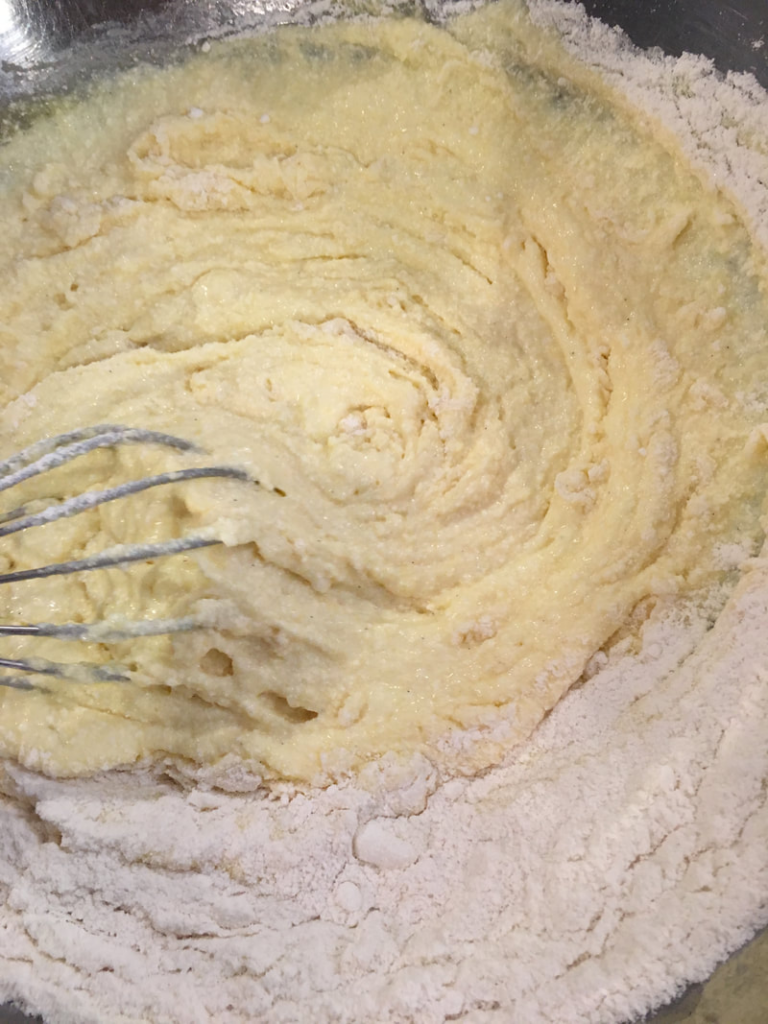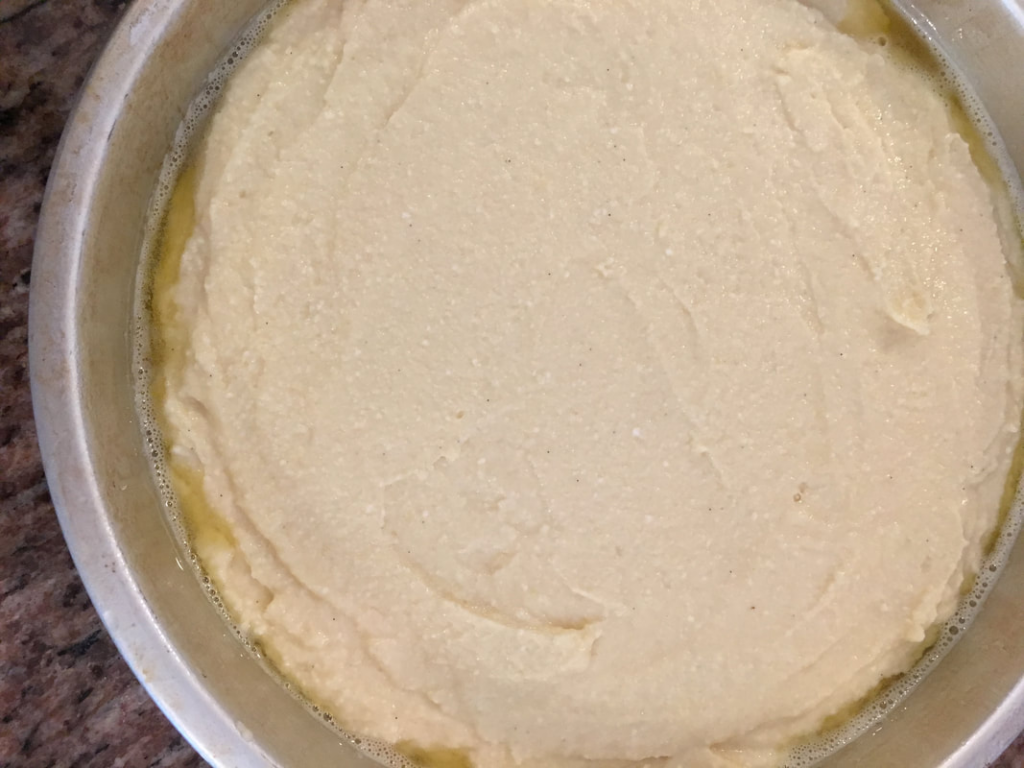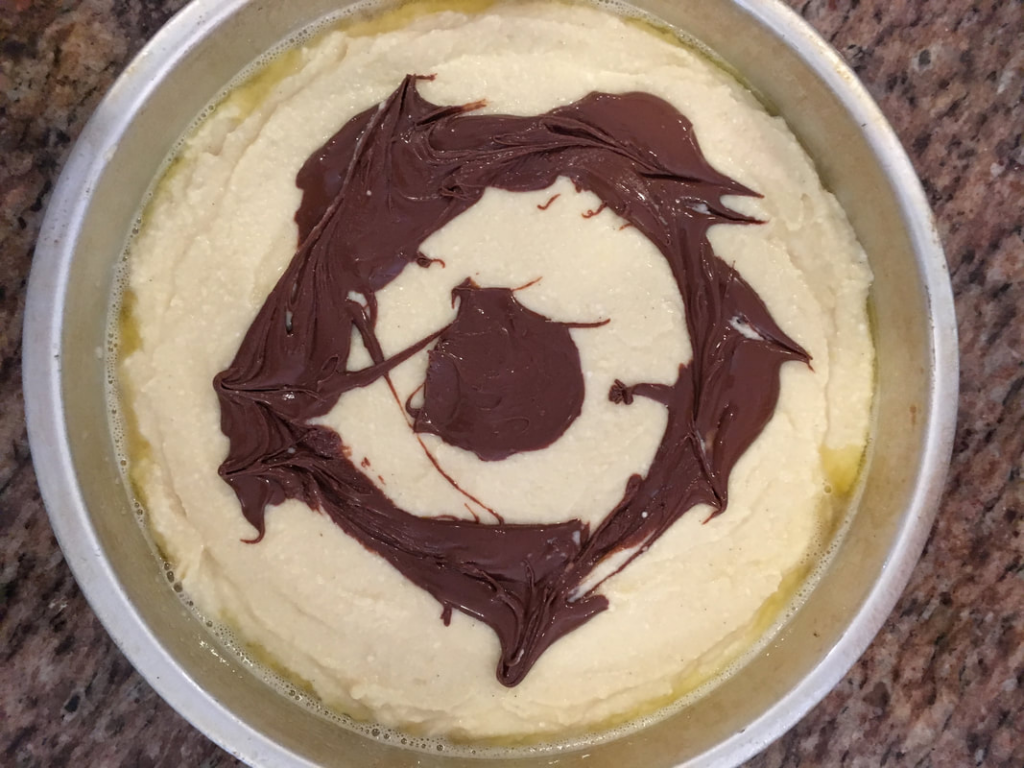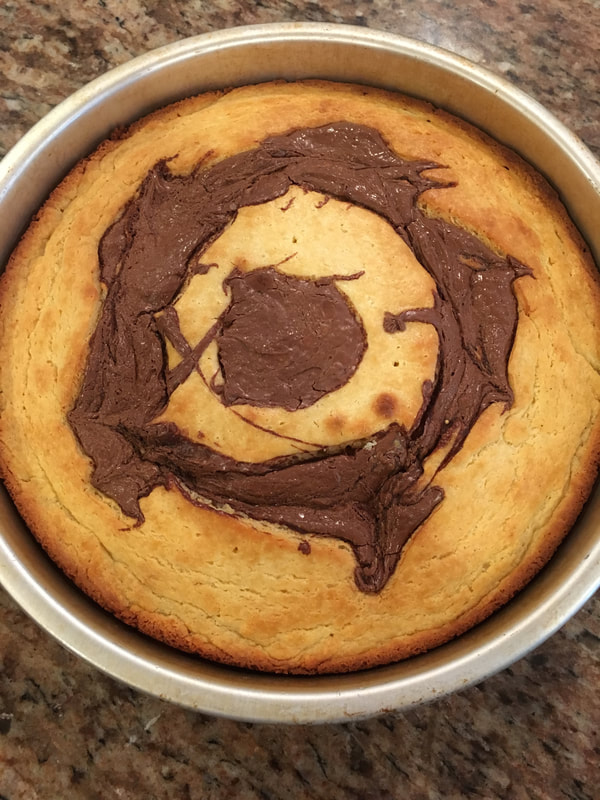 Easy Ricotta & Nutella Cake
​
Ingredients
1 1/2 cups all-purpose flour
1 cup sugar
2 teaspoons baking powder
3/4 teaspoon salt
3 large eggs
1 15 oz container whole milk ricotta
1 teaspoon vanilla extract or vanilla bean paste
1 stick unsalted butter, melted and cooled to lukewarm
Nutella – to taste
Confectioners sugar, optional Instructions
1) Preheat an oven to 350 degrees.
2) Spray a 9-inch cake pan with non-stick cooking spray and set aside.
3) In a medium bowl, sift the flour, sugar, baking powder and salt and set aside.
4) In another larger bowl, combine eggs, ricotta, vanilla extract, and butter. Using a hand-held whisk, blend these ingredients until combined.
5) Slowly add the dry ingredients with the wet ingredients and using a rubber spatula, mix well, just until combined.
6) Add batter into cake pan and spread evenly.
7) Microwave the Nutella for just about 20 seconds. Using two coffee spoons, drop spoonfuls of Nutella on top of the cake and spread just a bit. (You can also opt to just leave the spoonfuls as is and not spread them out.) *See tip below.
8) Bake for about 48 to 50 minutes, or until golden brown. You can test for doneness by insert a toothpick until it comes out clean. Remove from oven to cool before dusting with confectioners sugar, if using, and slicing.
*Tip: I microwave the Nutella for just a few seconds. I do this so that the Nutella is not too heavy/solid and risk it dropping to the bottom of the pan. You can also skip this step and just mix the Nutella with a fork really well to loosing it up a bit.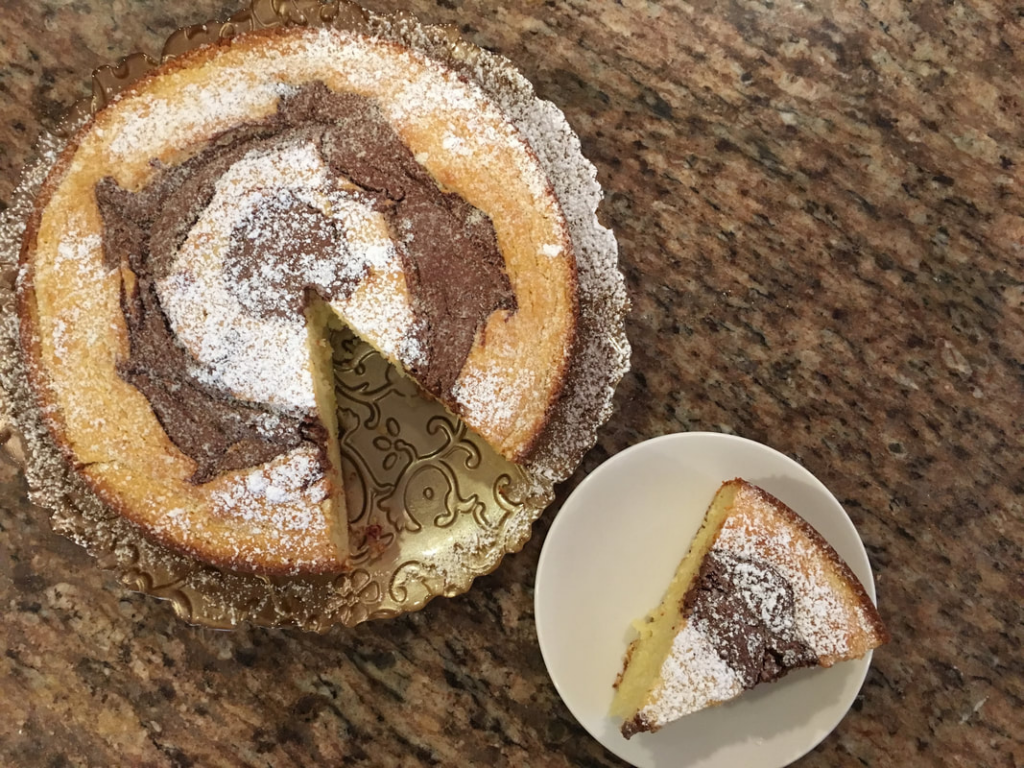 Cosa Mettere in Valigia per l'Italia
Everyone is always asking me what they should pack for Italy,
so I've created a quick reference guide that you can use for your next trip.
Hint: You don't need nearly as much as you think you do!