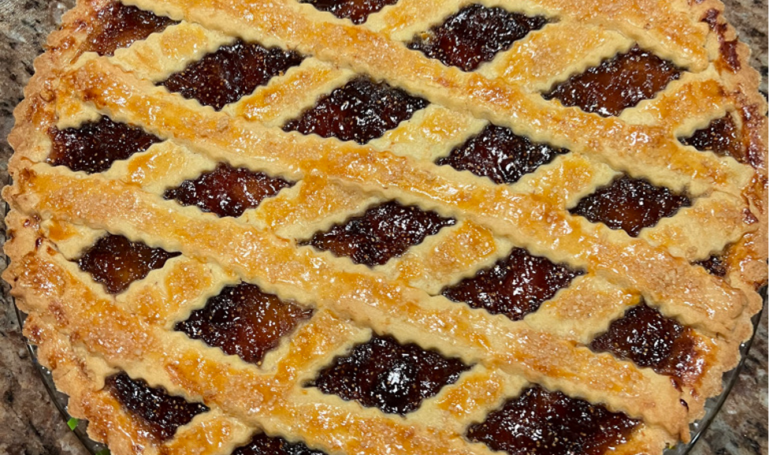 Fig Jam Crostata
Figs are my favorite Italian summer fruit, and I get my fill of them when traveling to Italy. Growing up in Calabria, we had several fig trees of various kinds, and we were lucky that they often produced more fruit than we could keep up with. What is a frugal Italian to do when there's more fruit than we can enjoy, even after sharing with friends and neighbors? But conserve it, of course! Fig jam was always prepared at the end of the summer, when the trees were still bursting with fruit, but by that point, we were tired of eating them! By fall, when baking season rolled around, we'd often bake fruit filled cookies or tarts with those precious jars of preserves.

This one is one of my favorites to prepare this time of year. Rare is a Thanksgiving or Christmas where a fig jam crostata isn't on the table. It's an all-around, never disappoints dessert. It's perfect for after dinner, with an espresso or glass of Vin Santo, it goes great with afternoon tea as a pick-me-up, and yes, I've enjoyed a slice or two for breakfast with my morning coffee. Especially during the holiday season, it seems more forgiving to have sweets for breakfast.
Fig Jam Crostata
Ingredients
11 tablespoons unsalted butter, at room temperature
2/3 cups sugar
1 large egg
2 large egg yolks (separated)
2½ all-purpose cups flour (plus extra for dusting)
Zest of 1 orange or 1 lemon
2 teaspoons baking powder
1-2 tablespoons milk (use only if needed, see note below)
1 14 – 15 oz jar (optional: 3 additional tablespoons fig jam) (see note below.)
Directions
Preheat oven to 350 degrees. Butter and flour a 12-inch tart pan, set aside.
With a stand or hand-held mixer, mix the soft butter with sugar. Mix until just combined, mixture will be slightly crumbly. Add the whole egg plus one egg yolk and mix well.
Slowly add the flour in 2 – 3 additions. Add the zest and baking powder and mix until combined.
Invert crust on a slightly floured surface and if needed, work the dough with your hands until it forms a nice, smooth round ball. Divide the dough into 2/3 and 1/3 pieces.
Press the larger piece of dough into the prepared pan. Coming up about mid-way up the sides of the pan. Dock the crust with a fork at least 15 -20 times, this will prevent any air bubbles from forming while baking. Spread jam evenly on the crust.
With a rolling pin, roll out remaining dough and cut 8-10 equal strips of dough about ½ inch wide. Decorate the crostata with a simple lattice topping. Mix the remaining egg yolk with a few drops of water. Brush the lattice strips of dough with the egg wash. (This is optional but will give your crostata a nice, golden look.)
Bake for 35 minutes, cool completely before removing from pan.
Note #1: If the dough is dry, add 1-2 tablespoons of milk. Amount will depend on the softness of butter, and if the eggs you are using are on the smaller side. You may not need any milk at all to have a formed and cohesive dough.)

Note #2: Note: I prefer a thicker layer of jam, so I generally use one full 14 oz jar, plus a few additional tablespoons from a second jar. If you only have one jar of jam, you can use just that, and the filling will be a bit thinner.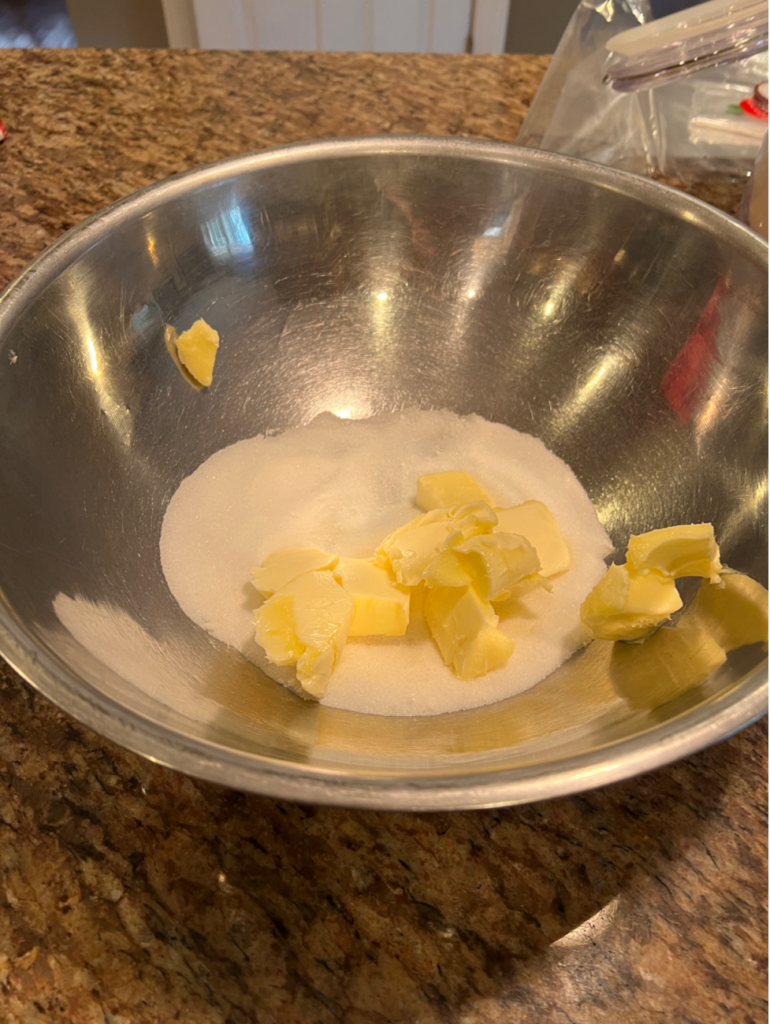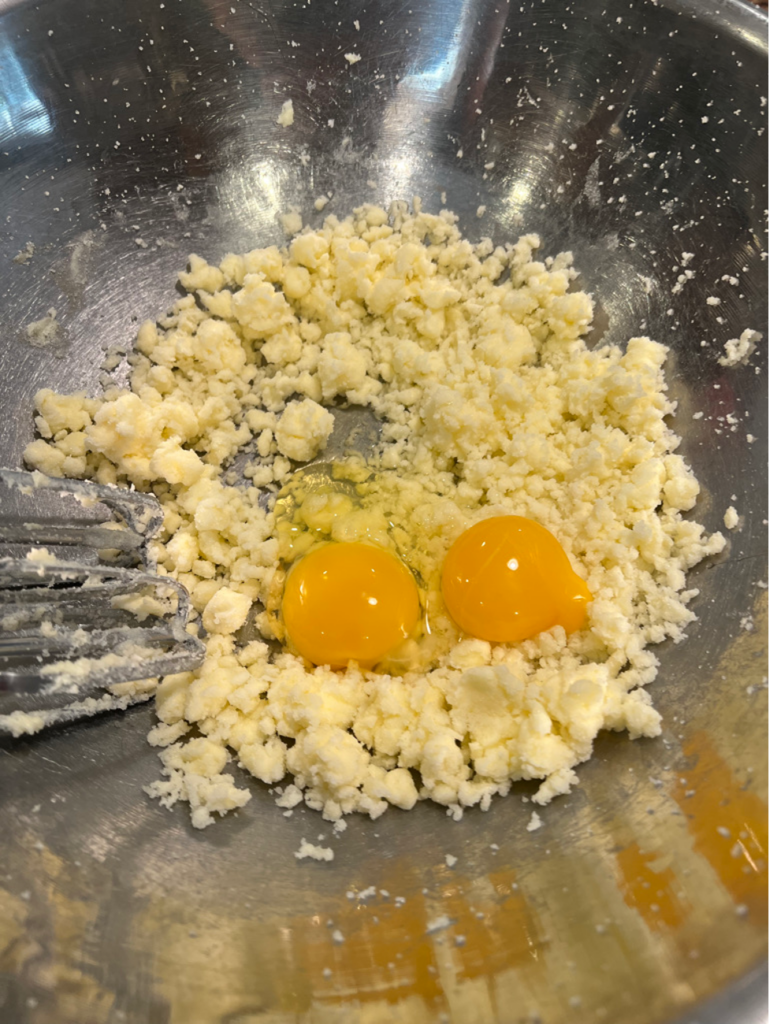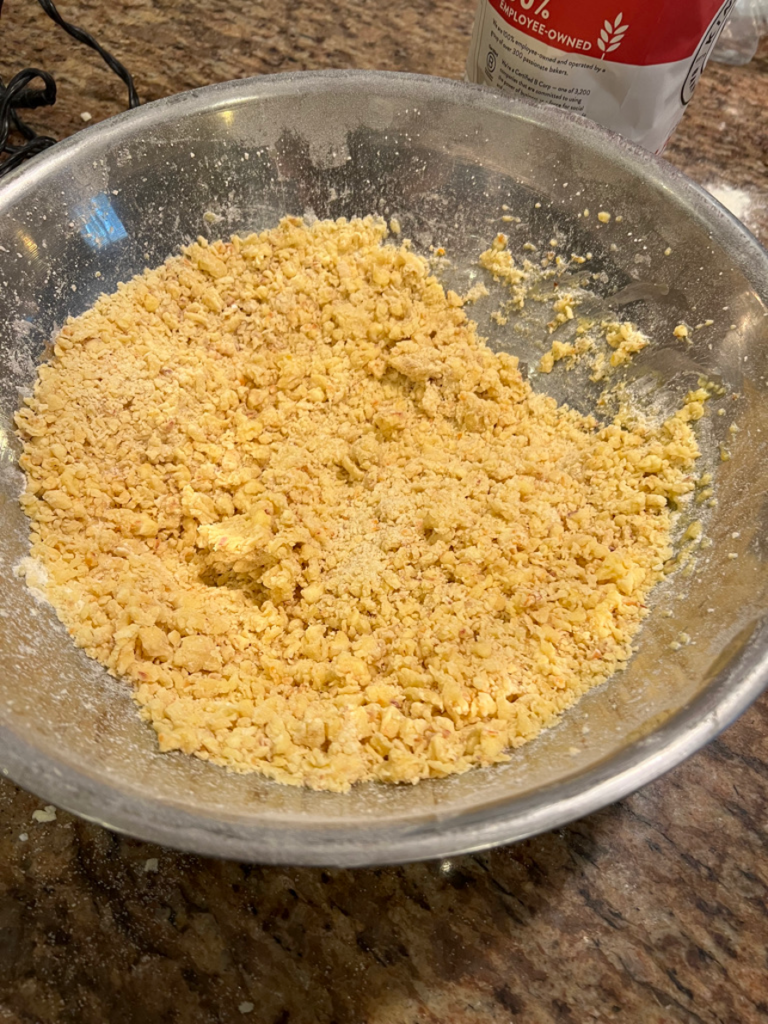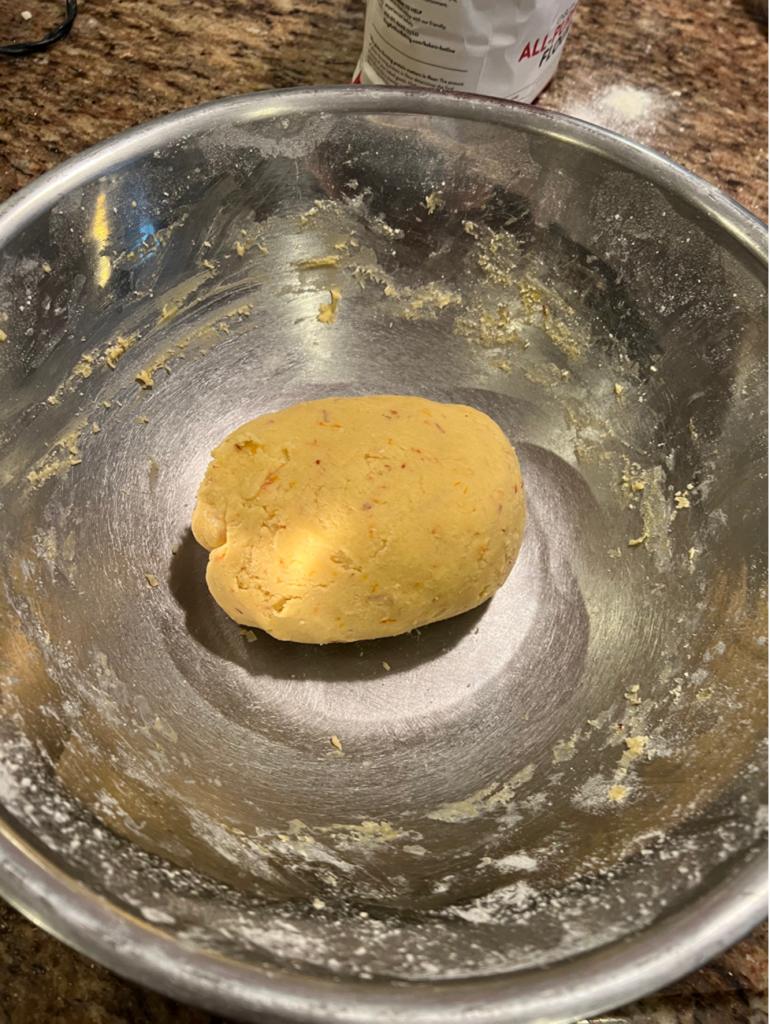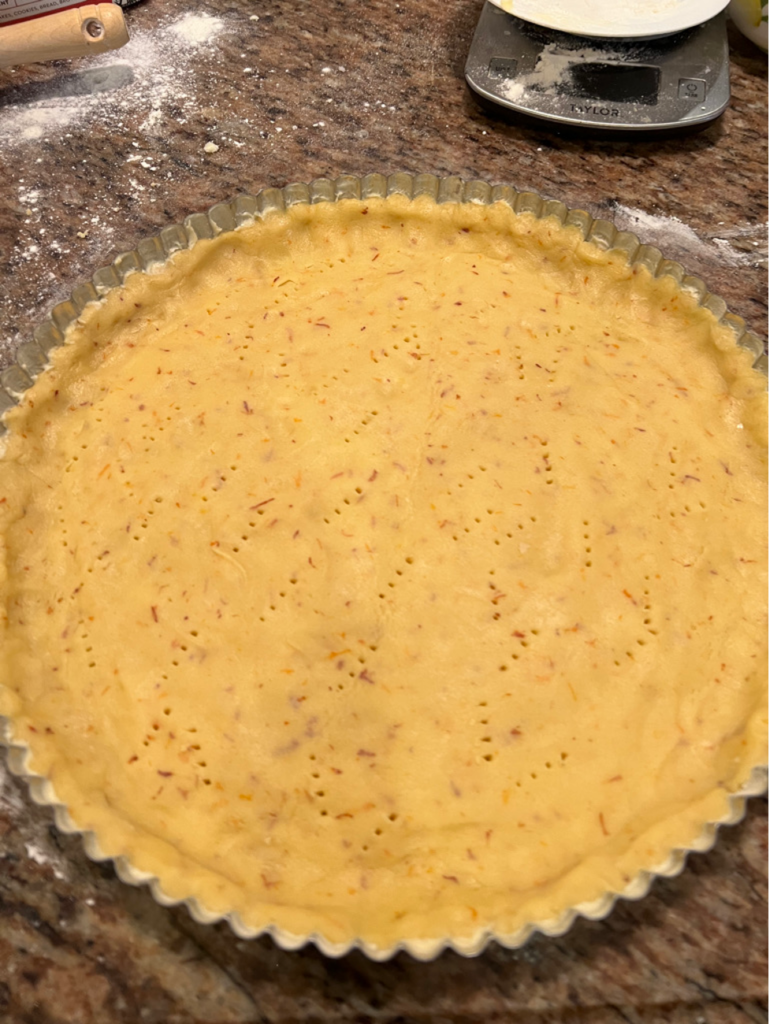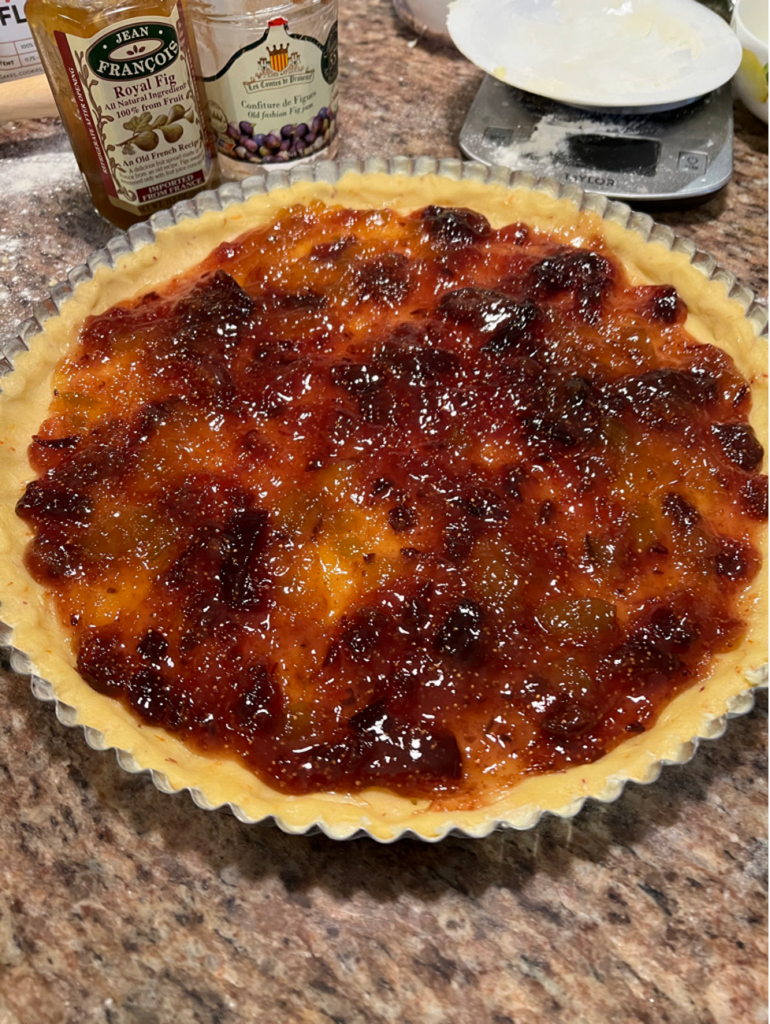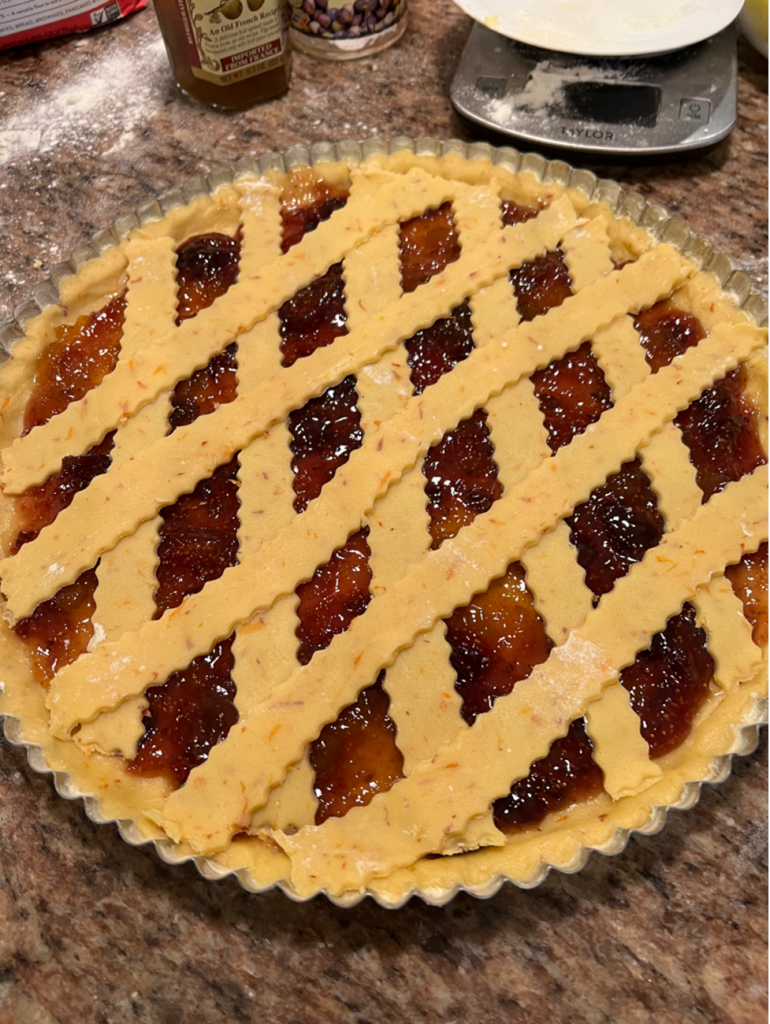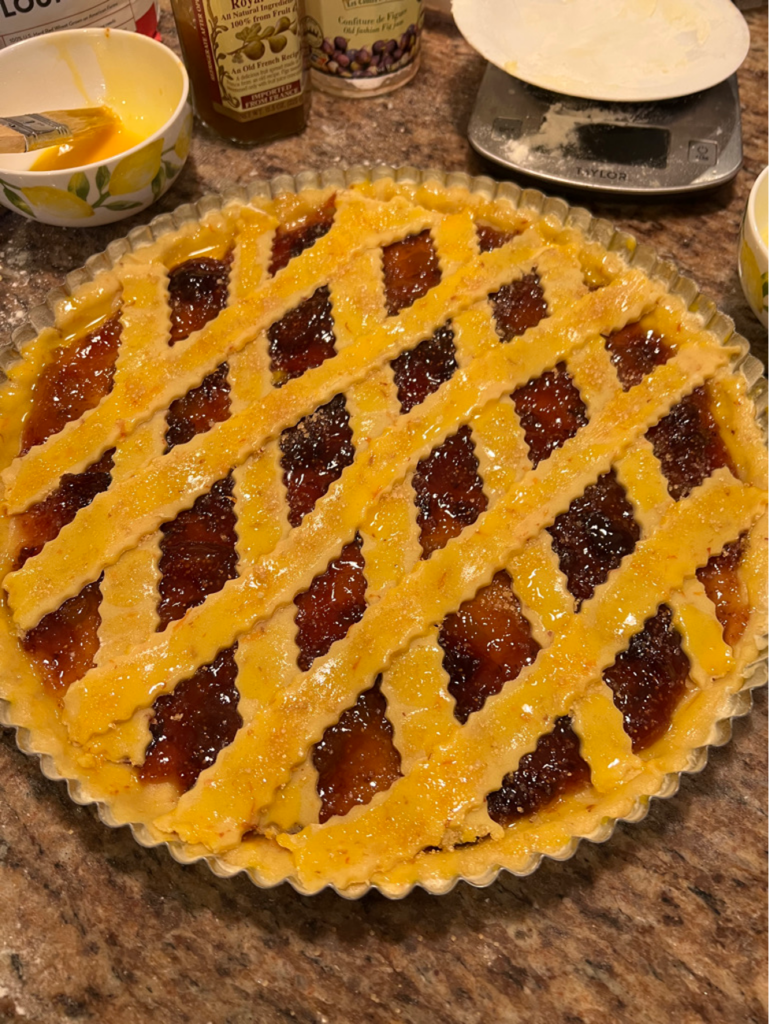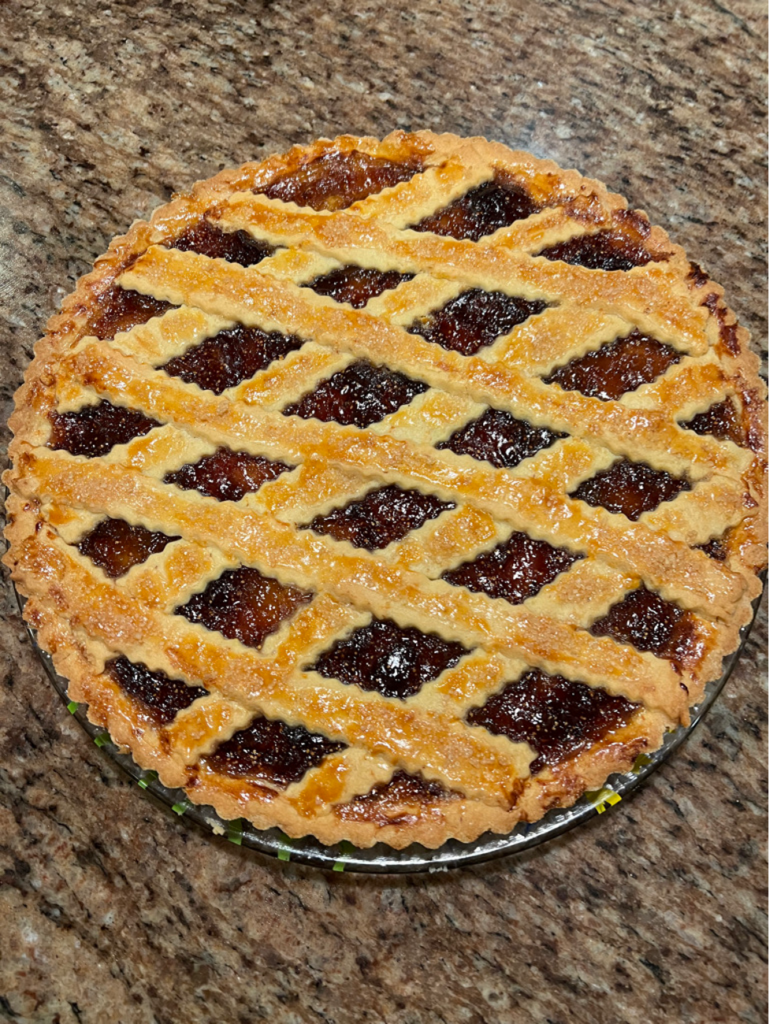 Cosa Mettere in Valigia per l'Italia
Everyone is always asking me what they should pack for Italy,
so I've created a quick reference guide that you can use for your next trip.
Hint: You don't need nearly as much as you think you do!