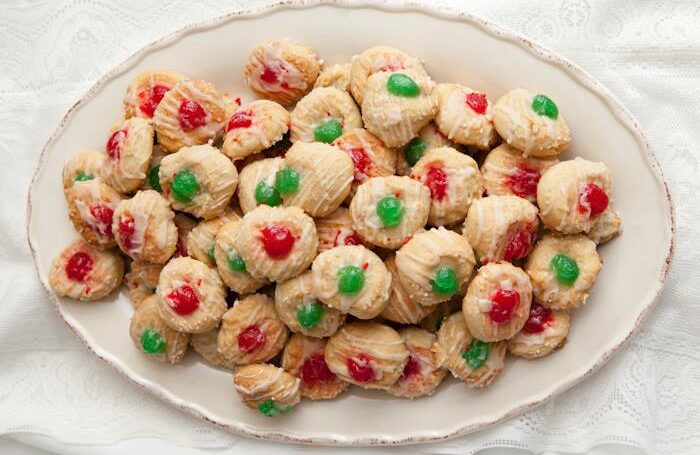 Ricotta Cookies
So, perhaps you're like me and you bought a giant tub of ricotta on sale to make some stuffed shells or lasagna and now you have some left over in the fridge and you don't know what to do with it? That always seems to happen to me with ricotta. I'll use some, but not all, so I end up with leftovers. That's what I get for buying the larger container because it's cheaper! And let's face it, an opened container of ricotta does not last fresh for more than a day or two!
So, how about baking with it? Forget the pasta and whip up some butter and eggs instead and you've got yourself a nice treat for tomorrow's coffee break at work!! And let's face it, sometimes coffee break is the best part of the work day!
These are super easy, the flavor is mild, delicate and perfect for a little snack, actually, they're great in lunch boxes for the kids (and adults!)
For the above image, I doubled the recipe I gave you below, I did so for a party. So if you're looking at the picture and thinking, wait, that's more than 3 dozen, it's because I doubled it. You can double this recipe very easily.
Cherry Topped Ricotta Cookies
Makes 3 1/2 – 4 dozen cookies
Ingredients
2 cups all-purpose flour
1 teaspoons baking powder
1/2 teaspoon baking soda
1/2 teaspoon salt
1/4 cup (1/2 stick) unsalted butter at room temperature for several hours
3/4 cups granulated sugar
1 egg
2 teaspoons vanilla
8 oz ricotta
3 – 4 dozen maraschino cherry halves (for the holidays, I like a combo of cherry & green)
Directions
1. In a medium bowl, whisk together flour, baking powder, baking soda and salt. Set aside.
2. In a large bowl, beat together butter and sugar on medium speed until light and fluffy, about 2-3 minutes
3. Beat in egg, vanilla and ricotta until well combined.
4. Slowly add in the flour mixture until well combined, but do not over mix. Refrigerate for a minimum of one hour, but up to overnight.
5. Heat oven to 350 degrees.
6. With a medium cookie scooper or two spoons, shape some dough into round balls and place on a baking sheet that has been lined with parchment paper.
7. Press in half a maraschino cherry on top.
8. Bake in 350 degree F oven for 12-15 minutes or until bottoms are lightly brown.
Optional:
You can prepare a simple icing with about 1 1/2 – 2 cups of confectioners sugar, 1 teaspoon vanilla and 2 – 3 tablespoons of milk. Mix well and with a fork, drizzle on top of the cookies after cooling, as I have done in the image.
*Tips:
If you do not like cherries, you could use an almond or even a small chocolate diskette. If you prefer to not add a topping, you could skip one all together and just glaze with a simple glaze of powdered sugar and a few tablespoons of milk.
TRAVEL WITH US IN 2023! CLICK LINKS BELOW FOR ALL THE INFO!
THE TUSCAN COUNTRYSIDE: MAY 6 – MAY 13, 2023.
BOLOGNA and EMILIA ROMAGNA: MAY 14 – 21, 2023
THE AMALFI COAST: MAY 22 – 29, 2023
CALABRIA: SEPTEMBER 1 – 8, 2023
PUGLIA: SEPTEMBER 9 – 16, 2023
CHRISTMASTIME IN TUSCANY: DECEMBER 3- 10, 2023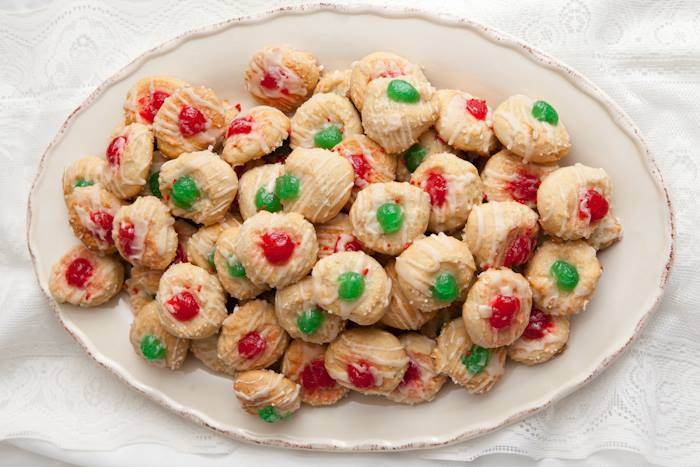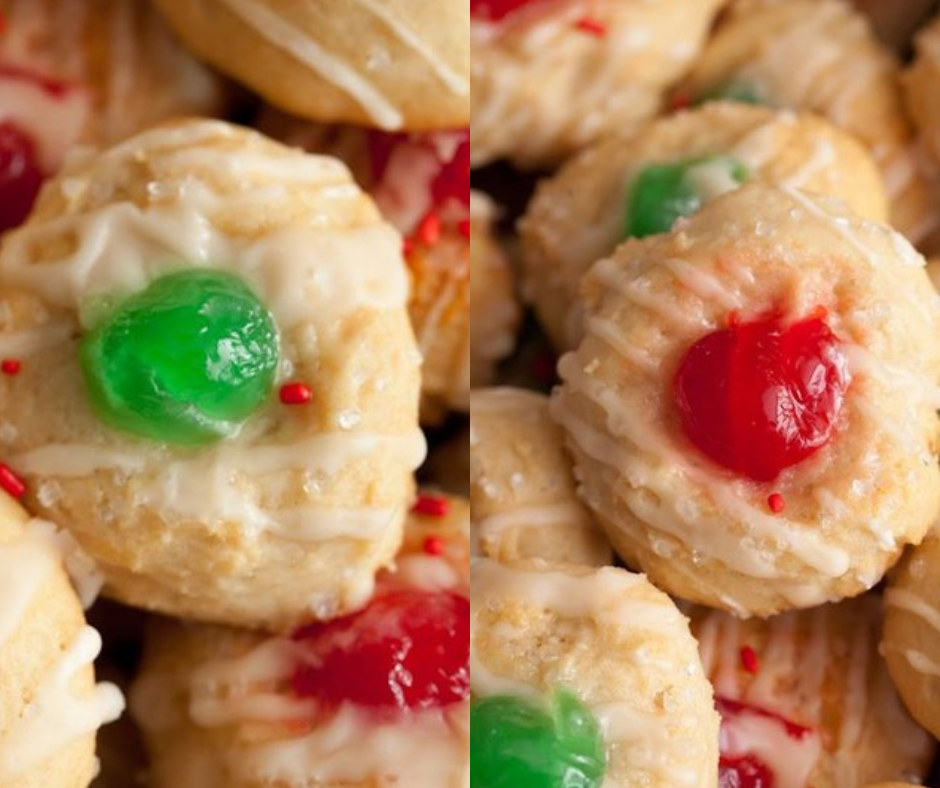 Cosa Mettere in Valigia per l'Italia
Everyone is always asking me what they should pack for Italy,
so I've created a quick reference guide that you can use for your next trip.
Hint: You don't need nearly as much as you think you do!