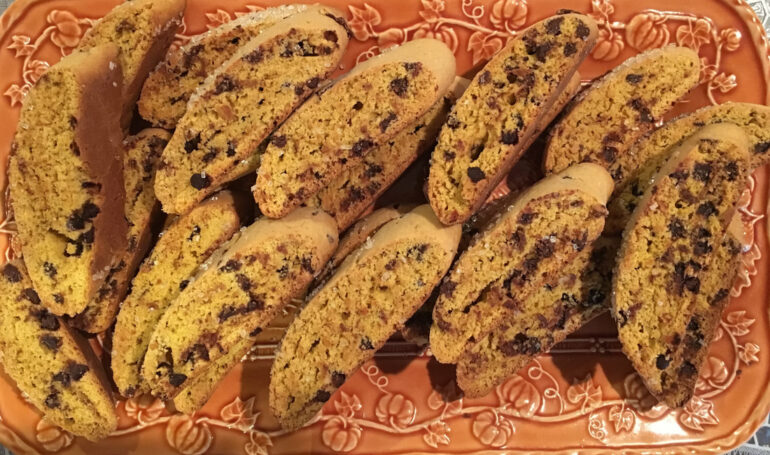 Pumpkin Biscotti
Oh October…. The month in which my stand mixer comes out of hiding and back to its permanent location on my counter. I admit, it gets a few months' rest during the summer, mainly because I'm generally in Italy and frankly, I don't bake nearly as much in the summer. Summer is all about no-bake cheesecakes, nutella & mascarpone pie, semifreddi (a delicious concoction of frozen deliciousness) and puddings. But come October, and it's about the biscotti, the crostate and other cookies and cakes. Not to mention, it's time to start testing new holiday recipes!
And then there's pumpkin…. By late August, it's pumpkin lattes, pumpkin this, pumpkin that… But unless it's October, I'm not ready for pumpkin anything!
And just when I thought I couldn't tolerate one more pumpkin recipe, I get inspired to create pumpkin biscotti! They go great with a latte, are super easy to make and last at least a week in an airtight container, if you don't eat them all before, that is!
I started making these last year. I started playing with a traditional biscotti recipe, and this is the result. I recently served these after a cooking class and the students loved them. Try making them yourself and a super easy treat that goes so great with coffee and tea!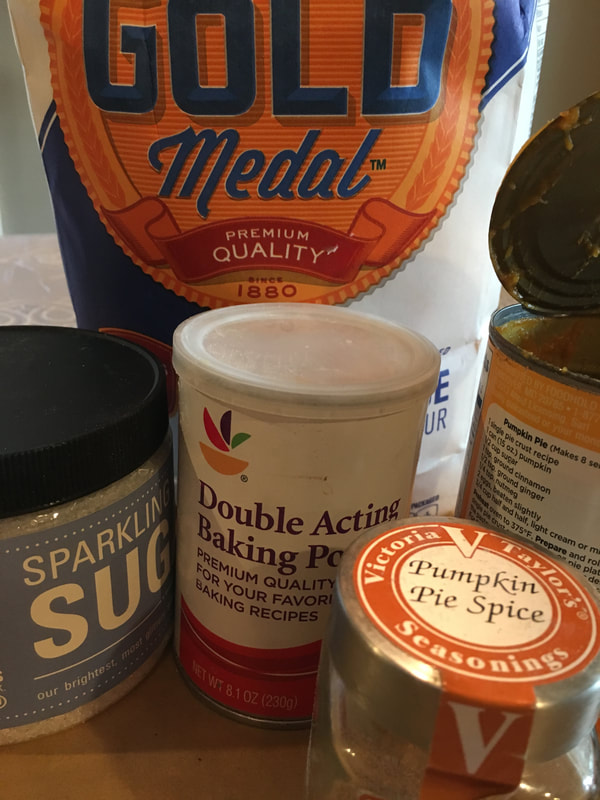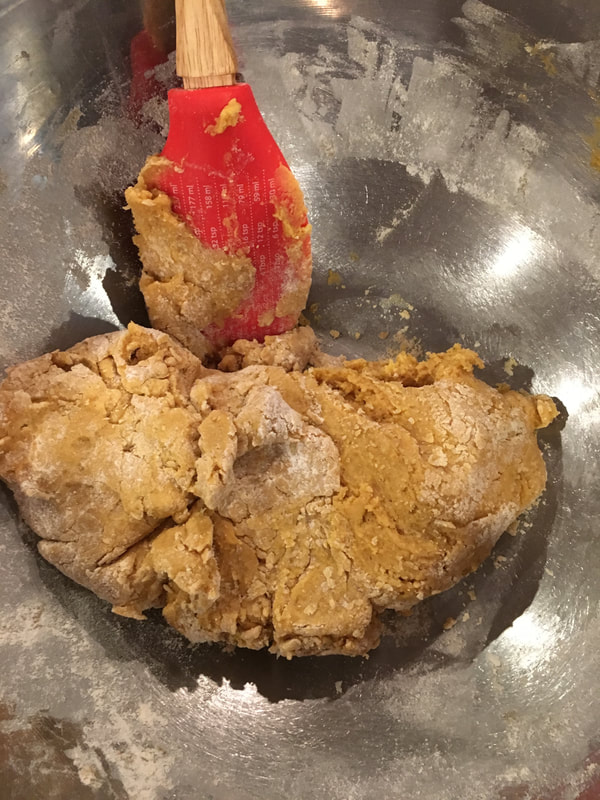 Pumpkin Biscotti
Ingredients
4 tablespoons unsalted butter at room temperature
2/3 cups sugar
1 teaspoons pumpkin pie spice
1 teaspoon ground cinnamon
1 1/2 teaspoons baking powder
1/2 teaspoon salt
1 large egg
1/2 cup canned pumpkin purée
2 cups all-purpose flour
coarse sugar for topping

Directions:
Preheat the oven to 350°F. Line baking sheet with parchment paper and set aside.
In a bowl, beat the butter, sugar, spices, baking powder, and salt.
Add in the egg and pumpkin purée. With the mixer on low speed, add the flour and mix until combined.
Divide the dough in half. Place one half onto the baking sheet and shape it into a log. Repeat with second half of the dough. Pat them into long rectangles. If the dough is a little too sticky, add some flour to your hands.
Sprinkle the coarse sugar on top of both logs.
Bake the logs for 25 minutes. Remove baking sheet from the oven and let them cool for at least 5 minutes.
Place logs on clean cutting board and with a bread or serrated knife, cut into 1-inch biscotti. Repeat with second log. Arrange each biscotti on their sides.
Bake another 15 – 25 minutes, depending on how crunchy you like your biscotti. Remove from oven and place on a wire rack.
* You can add miniature chocolate chips, chopped nuts or raisins to this batter, but they're optional. As you can see, I added mini chocolate chips to mine! 
TRAVEL WITH US IN 2023! CLICK LINKS BELOW FOR ALL THE INFO!
THE TUSCAN COUNTRYSIDE: MAY 6 – MAY 13, 2023.
BOLOGNA and EMILIA ROMAGNA: MAY 14 – 21, 2023
THE AMALFI COAST: MAY 22 – 29, 2023
CALABRIA: SEPTEMBER 1 – 8, 2023
PUGLIA: SEPTEMBER 9 – 16, 2023

Cosa Mettere in Valigia per l'Italia
Everyone is always asking me what they should pack for Italy,
so I've created a quick reference guide that you can use for your next trip.
Hint: You don't need nearly as much as you think you do!