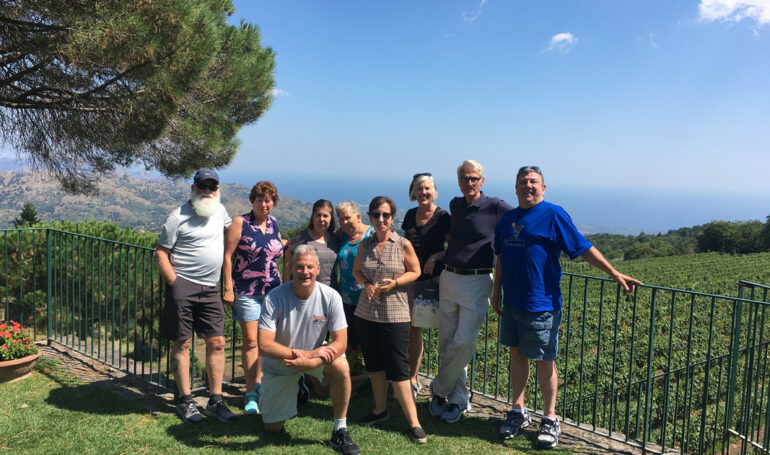 I'm back from Italy!
And just like that, after almost 7 weeks, I am officially back to Boston from Italy!
As always, returning from Italy, especially after almost two months, takes some readjusting. Today, I had one of those "last week at this time" moments. You know the ones, when you come back from being away, you start thinking what you were doing "last week at this time." Please tell me I am not the only one that has these moments?
When I look back at my many pictures of this past summer, I am just so overjoyed, my heart is so full.
The trip started with some time in Calabria, my native region. While the first few weeks definitely included some beach time and some downtime, it didn't last long! Soon thereafter, I was planning for the Puglia and Sicily culinary & culture tours, and also researching, researching and researching some more for my new 2020 Calabria tour. I'm really happy to report that after years of trying to meet the right people, the right location, the right everything, the Calabria tour for September 2020 is coming along nicely. It takes a long time to make these decisions, to make sure I make the right partnerships, so I can offer a quality program. And I'm happy to report, that I have done just that for Calabria 2020. 

But I'm getting ahead of myself! Let's talk about the recent tours: Puglia and Sicily!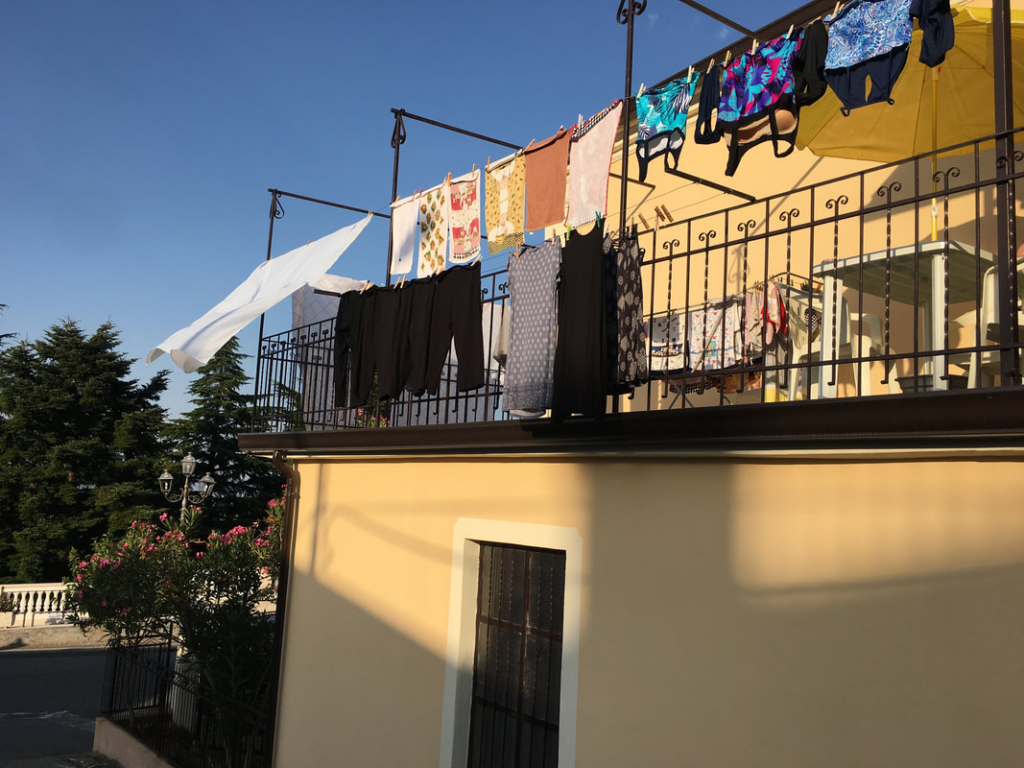 After a full year of planning and organizing, the Puglia and Sicily trips took place the first two weeks in September. In Puglia, we stayed a few days in Lecce, where we got to know this city well by staying right in the city center and enjoying a guided tour, visiting Piazza Duomo, Piazza St. Oronzo, Porta Napoli and many more historical sites. The baroque art is overwhelming in Lecce, and we had to take it all in for a few days before moving on to our next destination. While in Puglia, we also visited the famous city of Alberobello, where we were welcomed inside a Trullo, the famous cone-shaped homes. An afternoon in Ostuni and Cisternino required a full battery on the camera as a picture moment was present at every turn! We also visited Gallipoli and Galatina, and were delighted to try a delicious pasticciotto at Pasticceria Ascalone, the very bakery where these delicious treats were created. They were still warm while we ate them!
We toured Otranto, Martina Franca and the stunning Polignano a Mare. We sang "Volare" in front of the Domenico Modugno statue, this iconic singer is one of Polignano a Mare's most famous former resident. And perhaps everyone's favorite activity was cooking with local mamas during our hands-on cooking class. We drank wine in local bistros and learned all about olive oil in a century old agriturismo.
And just like that, our week in the heel of Italy was over. Eleven people joined me in Puglia and I cannot begin to thank them all enough for allowing me to share with them my Italy, my native land. I will treasure each of them dearly for life.
See below slide show of our week in Puglia.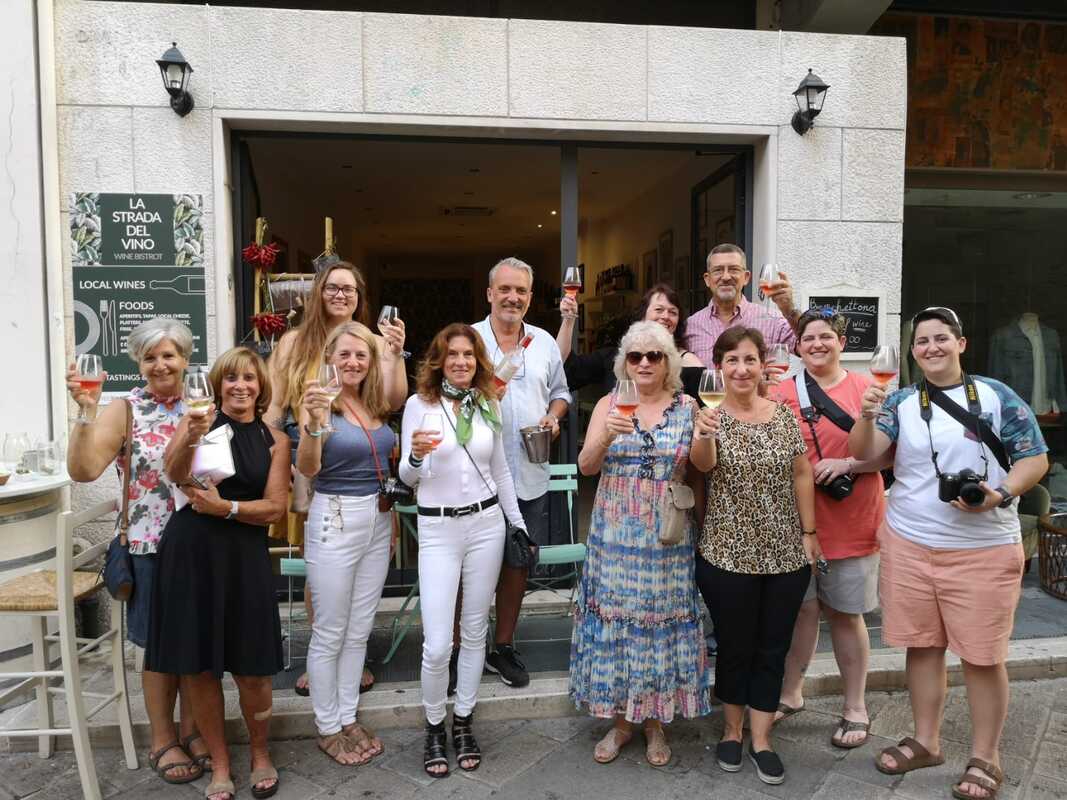 Immediately after Puglia, I moved on to Sicily.
From Catania airport, I traveled further south to Ortigia, the city-center for Syracuse. Ortigia is a tiny island and it was our home base for the week. Unlike Puglia, where I met 11 wonderful strangers, I knew just about everyone on this tour from either past trips, cooking classes or having met at one of my cookbook signings, so I must say, it was like reuniting with friends for the week.
The week started by visiting the beautifully colorful Ortigia market. This is one of my favorite markets in Italy and it's a daily show for the locals. The stalls display beautiful produce, tempting dried fruits and nuts, and a large assortment of freshly caught seafood. Our chef-instructor introduced us to various products before taking us to her kitchen for our cooking class! We prepared arancini, a very typical Sicilian treat, and sarde beccafico, another typical local dish of sardines stuffed with breadcrumbs, pine nuts and herbs. In the evening of our first full day, we enjoyed a tasty walking tour of Ortigia, sampling various seafood dishes, parmigiana, more arancini and ending it all with cannoli. A great first day indeed.
The rest of the week included day trips to Noto and Marzamemi. If you have ever been to either, you know well the beauty that is the Cathedral in Noto, among other wonderful churches in the area. After spending the morning and early afternoon in Noto, we visited Marzamemi. We enjoyed a delicious late lunch with a stunning view of the sea. We lingered for hours, drank wine under the sun and really enjoyed the breeze and each others company.
Later in the week we visited Gambino Winery, on the slopes of Mt. Etna. We graciously sampled their wines, ate their delicious treats and took in the beautiful scenery. It was here that one of our travelers became speechless. He had no words for what he was seeing and was having a "moment." The scenery was so beautiful, the weather perfect, the company from our group amazing. It also happens to me often that I become speechless while traveling with my groups. I am overcome with gratitude, and I think so was he. A long, multi-course lunch on the grounds of Parco Statella, a rural restaurant in Randazzo topped off an already perfect day. But we weren't done yet, later in the week, we visited the bustling city of Catania for a delicious walking tour of the market, and the next day, we went to Taormina for our 2nd hands on-cooking class and some shopping town in one of Sicily's most visited city.
See below slideshow of our week in Sicily!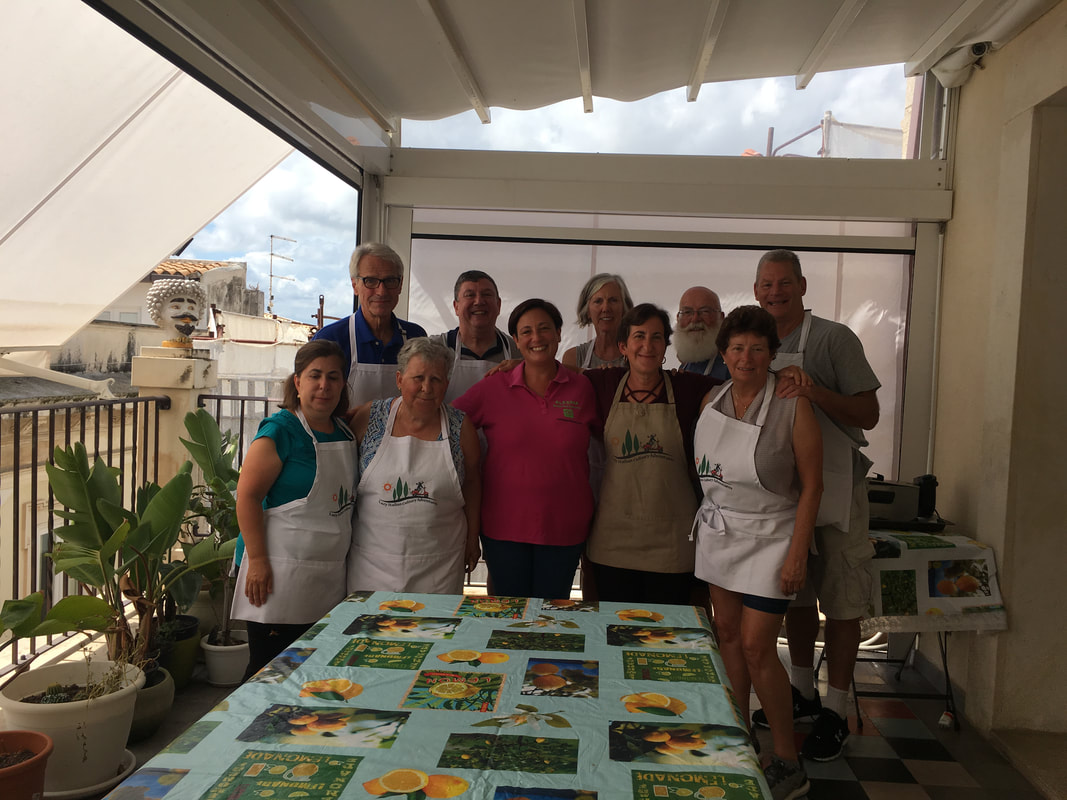 Between my time spent in Calabria, for both research and vacation, and time spent on the tours, I was in Italy for about 7 weeks and it was honestly amazing being there during this time.
People often ask me if traveling to Italy gets tiring. Is it physically tiring? Sure, sometimes it is. I always say that one should be in moderate health and shape to truly enjoy traveling. But it never, never, gets mentally tiring. Even visiting cities multiple times, even when the experiences are repeats for me, it's never tiring. I ended up seeing Italy for the first time again with my travelers. I see things differently when I am traveling with someone who has never been to that location. It's like seeing Italy for the 1st time, even for me.
I hope you'll consider joining me in 2020 for some amazing Italian experiences. We're thinking of returning to Sicily next year. We rarely repeat from year to year, but Sicily is so amazing, I want to return myself and want you to join me!

Cosa Mettere in Valigia per l'Italia
Everyone is always asking me what they should pack for Italy,
so I've created a quick reference guide that you can use for your next trip.
Hint: You don't need nearly as much as you think you do!