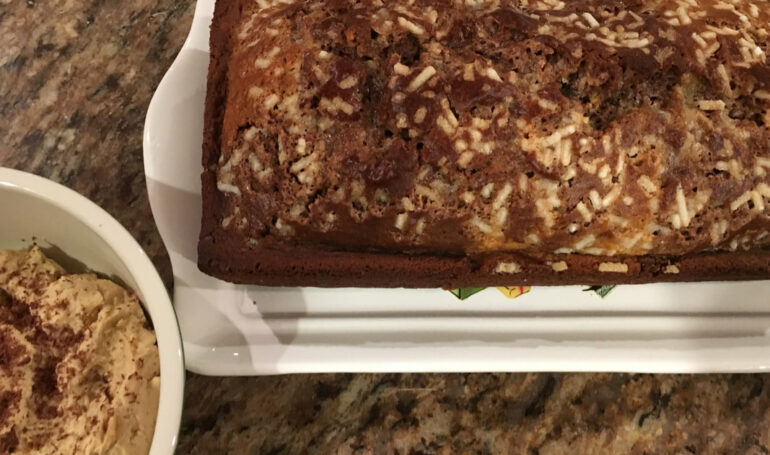 Tiramisu Breakfast Bread
For breakfast, I'm typically a toast and jam with a cup of coffee kind of person. It's boring and predictable but gets the job done at 5.30AM. I will say it gets boring fast. To mix it up a bit, I do sometimes splurge on various options that are a bit more on the sweet side. Perhaps it's the Italian in me, since most Italians love starting the day with a cornetto, I'm going to blame my upbringing for my sweet cravings!
Breakfast breads are one of my favorite ways to start the day as it somehow feels better to have something called "bread" for the first meal. But let's be honest here, breakfast breads are really just coffee cakes and desserts disguised as "bread." That said, this is the time of year where I do treat myself to breakfast that consists of things like these homemade breads, crostata, a few biscotti, or some homemade anisette toasts.

​This tiramisu breakfast bread is definitely one of my favorite ways to start the day. It's got a nice kick of espresso, it's not overly sweet, and with the delicious spread to go with it, it just hits the spot with a delicious homemade cappuccino. What better way to start the day than with this "bread"? It's got all the flavors of a tiramisu, except in a baked form.
Ingredients for the bread
1 1/2 Cups All Purpose Flour
1 Teaspoon Baking Powder
1/2 Teaspoon Baking Soda
1/4 Teaspoon Salt
8 Oz Mascarpone Cheese
3/4 Cups Sugar
2 Teaspoons Pure Vanilla Extract (or Vanilla Bean Paste)
2 Large Eggs
1/2 Cup Buttermilk
1 Tablespoon Cacao Powder
1 Teaspoon Instant Espresso Powder
1 Tablespoon Water
Sugar crystals – Optional
Ingredients for the espresso spread
8 Oz Mascarpone Cheese
3 Tablespoons Marsala Wine or Freshly Brewed and Cooled Espresso
2 Tablespoons Powdered / Confectioners Sugar
Dark Chocolate Shavings – Optional
Directions:
1. Preheat oven to 350 degrees. Coat a standard loaf pan with nonstick cooking spray, set aside.
2. In a medium mixing bowl, whisk together the flour, baking powder, baking soda, salt and set aside.
3. In a larger mixing bowl, cream the mascarpone cheese, sugar and vanilla until light and fluffy, about 2 – 3 minutes.
4. Add the eggs one at a time, beating after each addition.
5. Alternately add the flour mixture and the buttermilk to the creamed mascarpone mixture, starting and ending with the flour, until fully combined. Do not over mix.
6. Divide the batter in half.
7. In a small bowl, add the cacao powder, espresso powder and water. Mix well using a fork or very small whisk. Batter will be the consistency of Nutella spread. Add this mixture to one bowl containing 1/2 of the batter. Mix well until combined.
8. Spoon batters in prepared pan, alternating the plain mixture with the espresso/cacao mixture. Swirl batters together with a skewer or knife. Top bread with sugar crystals, if using.
9. Bake bread for 50 – 55 minutes, until a toothpick inserted in the middle comes out clean. Remove from pan and cool completely before serving.
10. While the bread is baking, prepare the espresso spread by creaming together the mascarpone cheese, marsala wine and sugar until all the ingredients are well blended. Top with dark chocolate shavings, if using.
Tip: The spread will need to be refrigerated if not used all at once. 
TRAVEL WITH US IN 2023! CLICK LINKS BELOW FOR ALL THE INFO!
THE TUSCAN COUNTRYSIDE: MAY 6 – MAY 13, 2023.
BOLOGNA and EMILIA ROMAGNA: MAY 14 – 21, 2023
THE AMALFI COAST: MAY 22 – 29, 2023
CALABRIA: SEPTEMBER 1 – 8, 2023
PUGLIA: SEPTEMBER 9 – 16, 2023
CHRISTMASTIME IN TUSCANY: DECEMBER 3- 10, 2023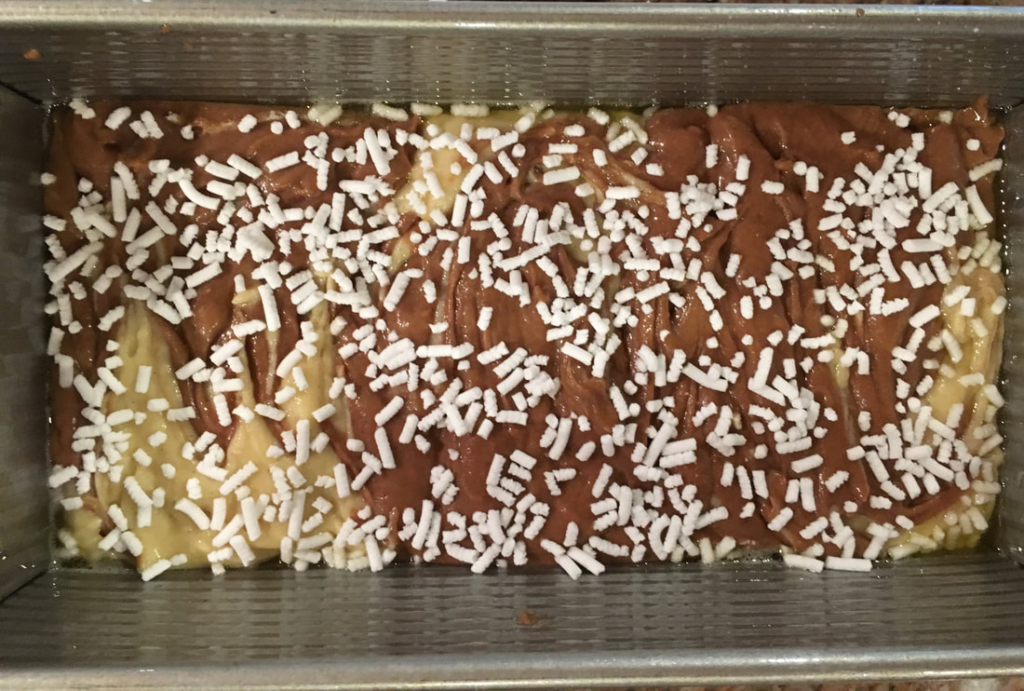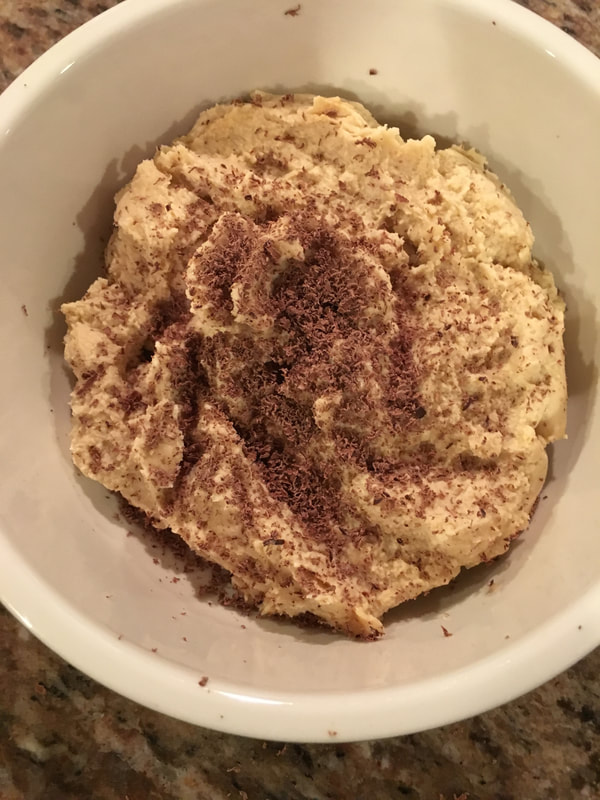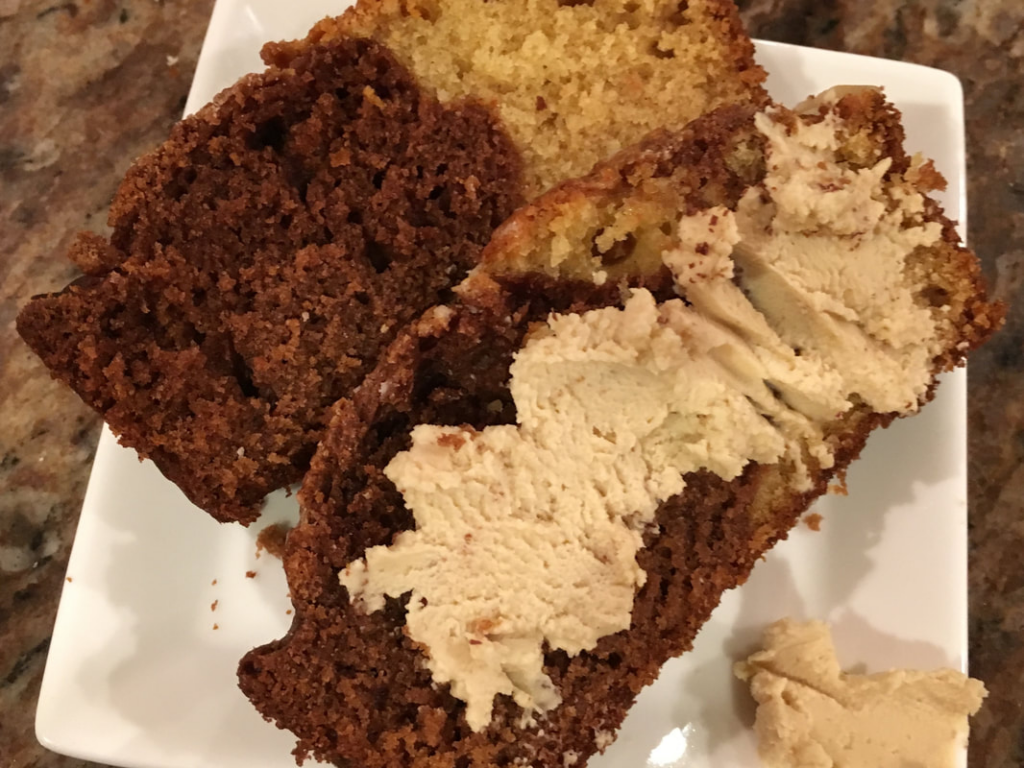 Cosa Mettere in Valigia per l'Italia
Everyone is always asking me what they should pack for Italy,
so I've created a quick reference guide that you can use for your next trip.
Hint: You don't need nearly as much as you think you do!