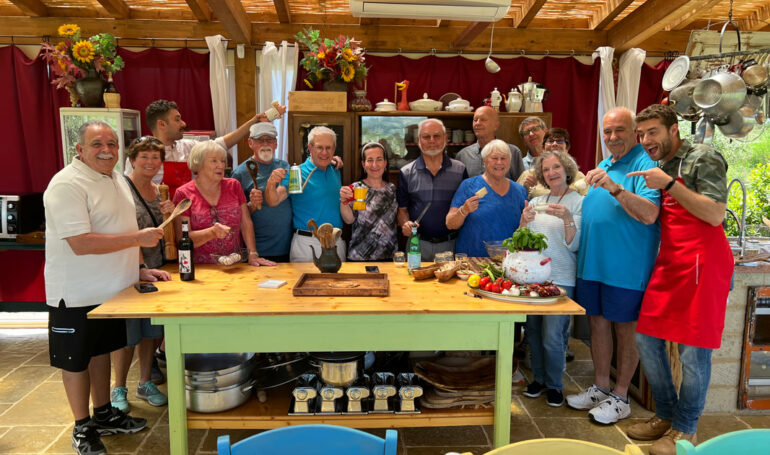 Returning to Italy after Covid
I have just returned to Boston after spending the month of May in Italy. After more than two and half years, perhaps my longest absence, it was glorious to be back on home turf, leading tours and doing what I love the most: showcasing my Italy to eager and hungry travelers.

I am not going to make light of the situation, I had my anxieties about returning to leading tours. I had three sold-out groups, each group was 12 – 14 travelers. The tours included a week in Tuscany and two back-to-back weeks on the Amalfi Coast. I had my usual anxieties that come with doing what I do such as making sure everything is confirmed, and double confirmed, and triple confirmed. I work only with vetted professionals, but that's not say that we can't have a miscommunication along the way. Other concerns always include safety, food allergies, random trips or falls, the weather, illness and my biggest concern with every tour, will the group members get along? Well, after 2 plus years spent in planning, none of these were a concern at all once we arrived in Italy! The logistics worked out perfectly, and all the groups got along magically. I really couldn't have asked for better groups!

Covid was a non-issue at all during our tours. Masks are no longer required in most places, so most travelers opted to not wear one. We spent a lot of time together, a lot of time outside, and a lot of time in restaurants, and while I managed to catch a nasty cold myself, we were all kept safe and healthy. We all had to test before returning to the USA, and I am happy to report, everyone tested negative!

So how did the tours go, you ask?
TUSCANY
​Our week in the Chianti area of Tuscany started on May 7th. This is an all-inclusive week, so the group enjoyed every meal together, lots of excursions, day trips, activities and cooking classes. We visited towns such as San Gimignano, Siena, Pienza, Greve, Montefioralle, Cortona, Certaldo and other small hamlets. We stayed in a small private villa, all reserved for our use. We enjoyed daily breakfast at the villa, and a number of homecooked dinners were also enjoyed here when not dining out. We visited a cashmere goat farm, hunted for truffles and enjoyed lunch at the truffle hunting cottage afterwards, made our own cheese, which we can have shipped to us after it matures, and we visited wineries. We had the best picnic lunch at the home of an olive oil producer, and we ate lots of local food. Boy did we eat! The weather was picture perfect, our drivers, guides and instructors were top notch. A number of participants were world travelers, and many had been to Italy numerous times before, they all commented on how this had been their best trip, not only to Italy, but perhaps anywhere they had been. I had no words.

Browse the Photo Gallery for some images of our week in Chianti.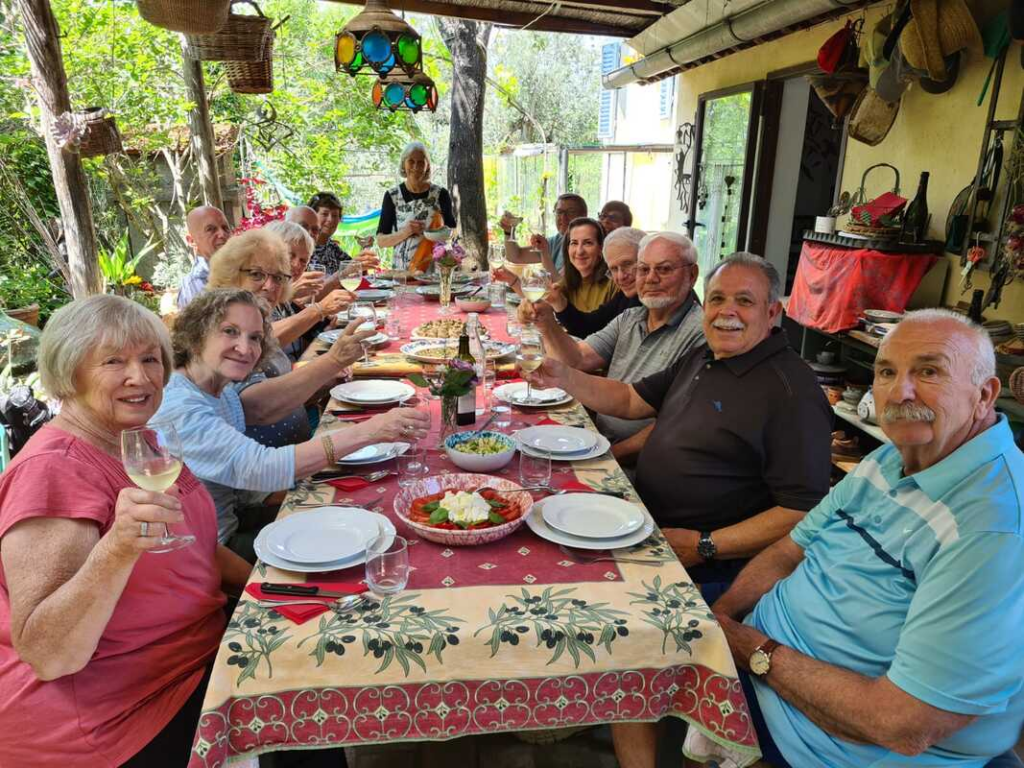 If you feel like you missed out, I'm happy to report that I will be running this tour again from May 6 – 13, 2023, consider joining us next year to enjoy experiences just like the ones pictured. Email me for more info. 
AMALFI
​Next, I moved on to Amalfi, and five participants from the Tuscany tour also joined me for back-to-back tours. I actually had two week-long tours here. I don't usually run two tours in the same location one after the other, but last year, it became apparent that this is what my followers wanted, so I decided to offer this option. I was actually planning on leading a tour in Bologna, and that has been moved to May 2023. Amalfi is as different as Tuscany as it can get. The tour itself is a bit more physical thanks to all the hills! The weather was much warmer, long gone are the rolling hills and greenery of Tuscany, and the Chianti wine, replaced by the Mediterranean, curvy and hilly roads and limoncello! While our base was the town of Amalfi, we visited Ravello, Positano, Sorrento and enjoyed a day at sea, stopping in Capri for a short visit and lunch. We visited a winery at the slopes of Mt. Vesuvius, we had several cooking classes, learned to prepare ravioli Caprese, eggplant parmigiana, and a delicious gluten free lemon caprese cake, along with homemade pasta and potato croquettes. We had lunch under a lemon grove, toured the facilities, ate a lemon themed lunch, and drank our share of the yellow elixir beloved of this area. Our tummy and hearts were full. 

Browse the Photo Gallery for some images of the tour on the Amalfi Coast.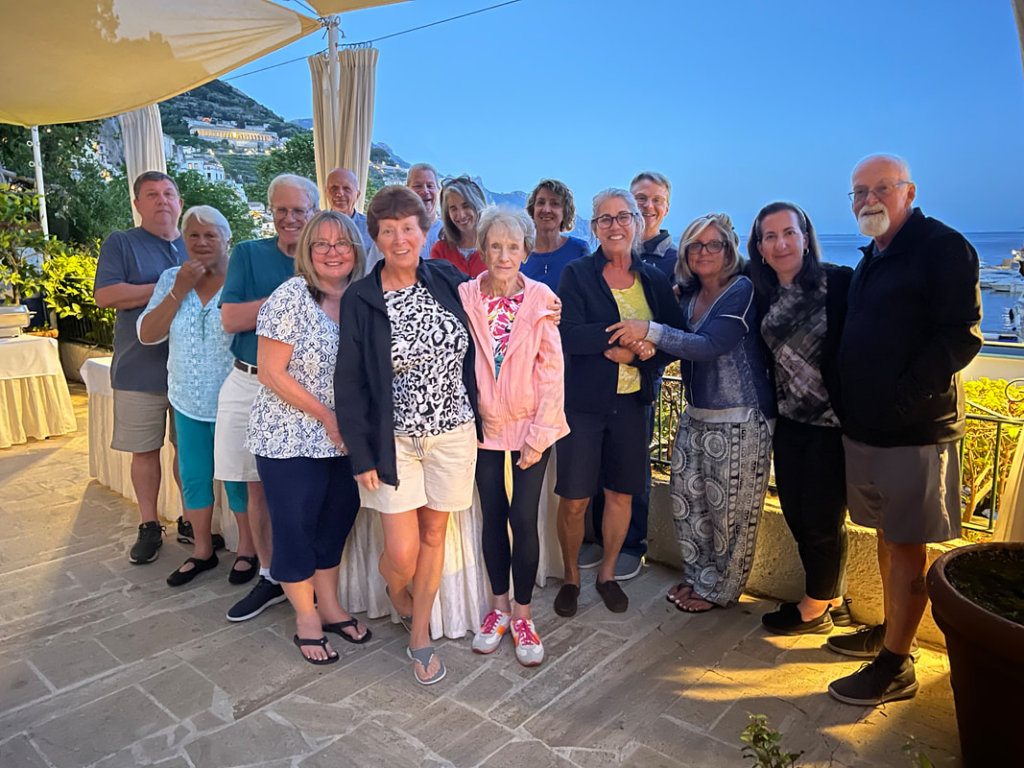 I will be running this tour again from April 28 – May 5, 2023. I decided to move it a bit earlier in the season as the weather during these last tours was far warmer than expected! Join us for some fun in Amalfi in 2023! Email me for more info. I don't anticipate running a second Amalfi tour next spring, but perhaps fall?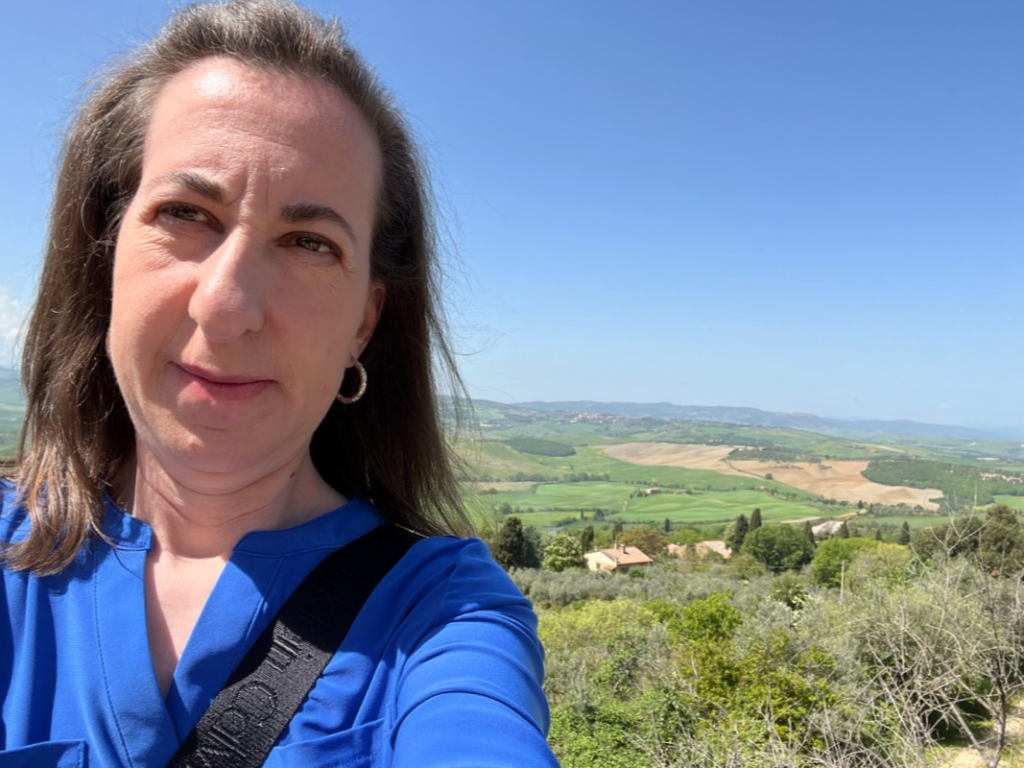 Every trip to Italy teaches me so much about so many things, both personally and professionally. After two plus years of living life somewhat in self-imposed seclusion due to the virus, it was great to be back around people, and obviously to be back in Italy. It felt great to be surround by not only my travel companions and clients, but our guides, drivers and instructors, who were hit very hard during Covid. It felt great to have conversations with people! An art I thought I had lost. I had a number of repeat clients, lots of new clients and a great mix of couples and singles. The groups were husbands and wives, sisters, mothers and daughters, cousins, solo men and solo women. When I say group travel is great for everyone, no matter your personal situation, I really mean it! I remain humbled with every trip.  
 
As my business continues to grow, there will be some changes for the 2023 tours. I'll expend more on that later on another blog post, but we have some exciting plans and changes, and offerings coming next year! As I am fully and only devoted to Lazy Italian Culinary Adventures for years to come, my plan is to grow my business and expand the offerings to better serve you! Don't worry, I will still be leading awesome tours, offering small groups only, and selecting unique destinations and experiences! 
 
So what's next for tours? I'll be spending most of the summer home, returning to Italy in late August for tours in Calabria and Sicily. Calabria is my native region, so I'm especially excited to be leading a tour here. I'll also be returning to Sicily for another tour of the eastern side of the island. While Calabria is completely sold out, I have 2 double rooms left for Sicily, consider joining me!! The week is from September 9 – 16 and we have so many great activities planned. We stay the entire week on the island of Ortigia, and from there we visit Noto, Modica, Ragusa, Catania and several wineries by Etna. We will take cooking classes, enjoy market visits and eat and drink the best the island has to offer. Email me for more info on the Sicily tour and to sign up! 
​
Browse the Photo Gallery to see some of our past Sicily adventures!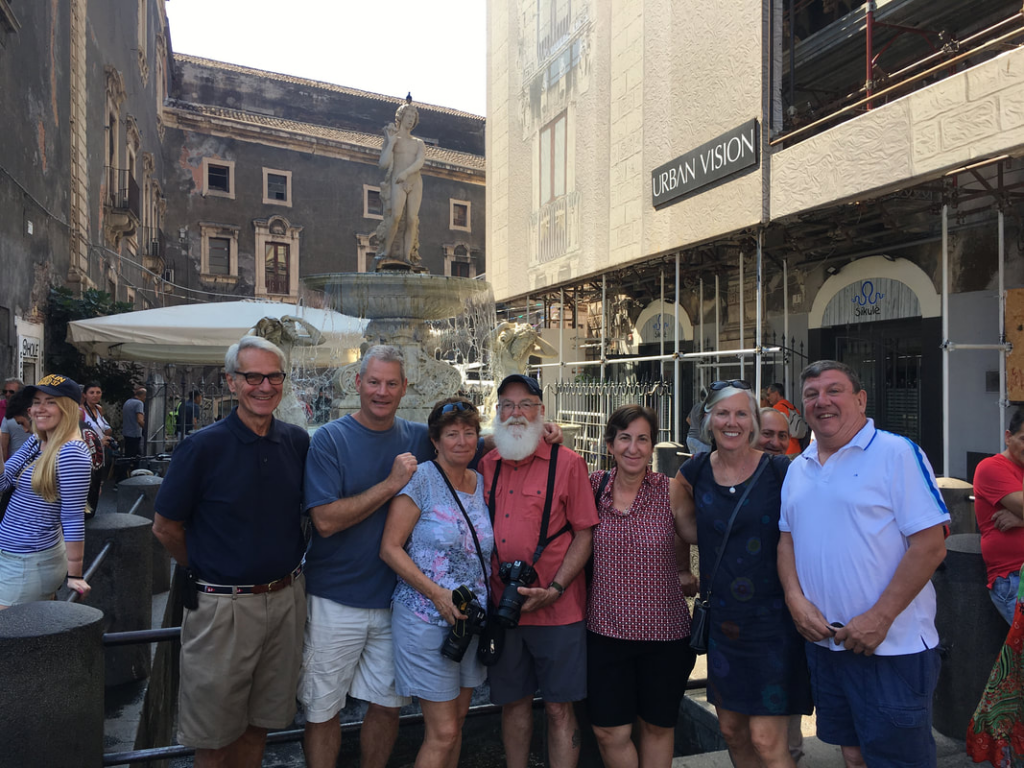 If you have any specific questions about our offerings, tours and travels, please do not hesitate to reach out! I am here to respond to any inquiry! Email me at: francesca@thelazyitalian.com at any time!
 
Ciao for now! 

Cosa Mettere in Valigia per l'Italia
Everyone is always asking me what they should pack for Italy,
so I've created a quick reference guide that you can use for your next trip.
Hint: You don't need nearly as much as you think you do!