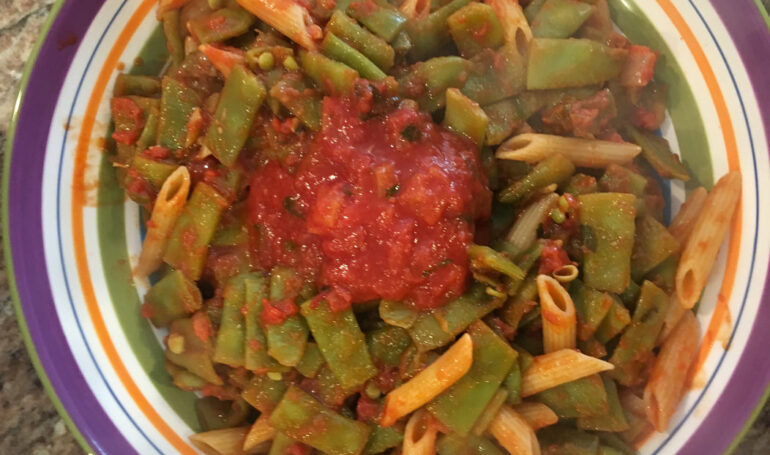 Pasta with Green Beans in Red Sauce
Summers in Southern Italy are magical for many reasons. One of which, of course, is the food!
The bounty of summer produce is second to none. The tomatoes, so sweet that require little else but salt and a drizzle of oil, the figs, the zucchini blossoms, and of course, the green beans. Few are the vegetables that I love more than fresh green beans, and in the summer, well, they are at their peak. I enjoy them simple blanched with some EVOO, or in salads, or mashed with some potatoes and lots of basil leaves. Or with freshly stewed tomatoes, onions and mixed with some pasta. Oh, yes, that is for sure my favorite way.
But it's still winter, and we're not in Italy……
All that said, there are great substitutes we can find in the US, and even in the winter, to make an alternate version of the one we have in Italy. And we're in Lent, so it's the ideal time to try some meatless dishes!
Aside from a basic tomato sauce, you need just two more ingredients, pasta and some frozen green beans. And that's it. It's the perfect meatless Friday supper for Lent season! Also, it's worth noting that frozen vegetables have come a long way. They are a great alternative to fresh, especially in winter months, when the selection of fresh vegetables isn't very exciting.
As you can see from my serving below, I like a combo that is heavier on the beans and less on the pasta. You can opt for adding more pasta when you make it yourself. I just really love the green beans more than the pasta, so it's more of 75/25 dish, whereas traditionally, it's closer to 50/50, or even more pasta than beans, really. There are no exact measurements here, it's all about taste and what you prefer.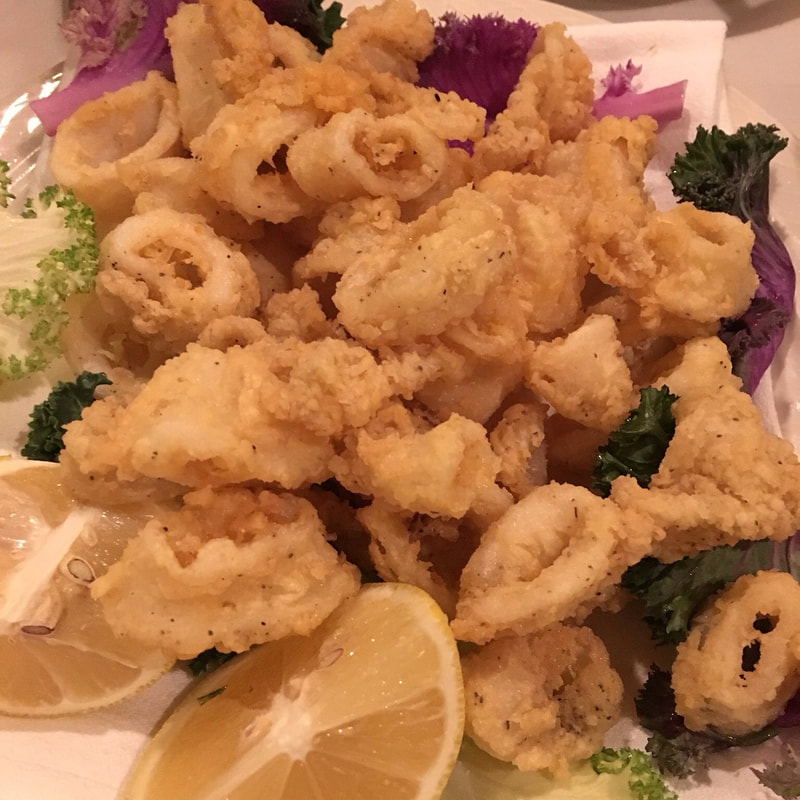 Pasta with Green Beans in Red Sauce
Serves 4 – 6
Ingredients
3 cups homemade tomato sauce (see recipe here)
2 12oz bags flat Italian green beans (Bird's Eye and Wegman's brand work very well)
8 – 12 oz short pasta such as ziti or rigatoni
​Salt to taste
Directions
1) In a sauté pan, prepare the sauce according to the recipe on the link above. 
2) Meanwhile, blanch the green beans in salted water for about 10 – 12 minutes.
3) While the beans and sauce are cooking, bring a large pot of salted water to a boil and cook the pasta for 2 minutes less than the box instructs.
4) Drain the beans and add them to the sauce pan, lower heat to low and cook the sauce and beans together for several minutes so the beans gain some flavor from the sauce. 
5) Drain the pasta and add that to the pan, cook everything for several minutes. Mixing gently so nothing sticks to the pan.
6) Top with grated Parmigiano cheese, if desired.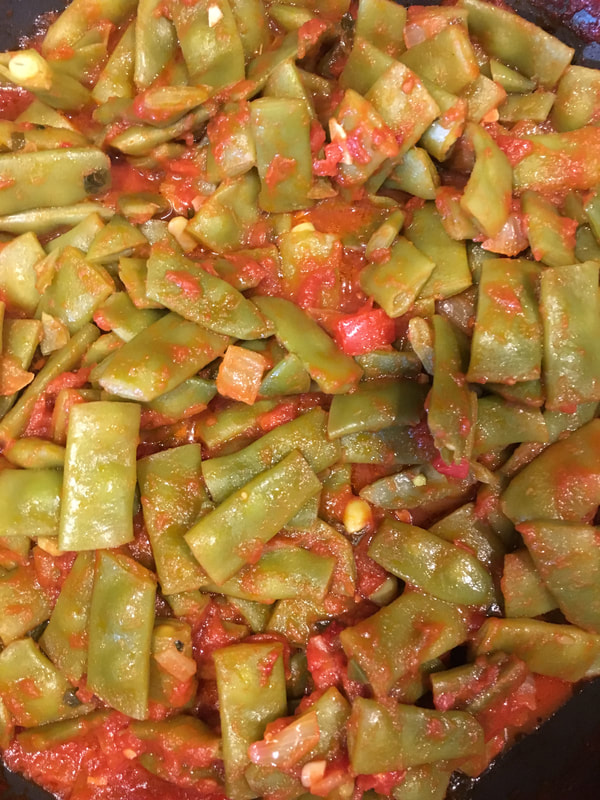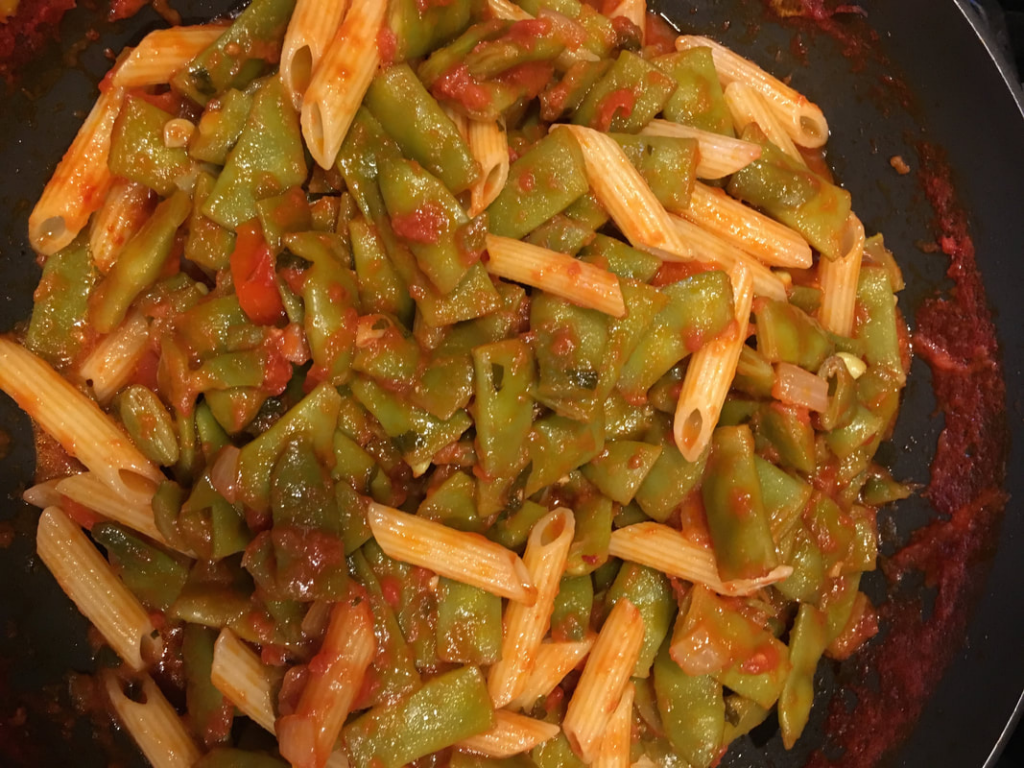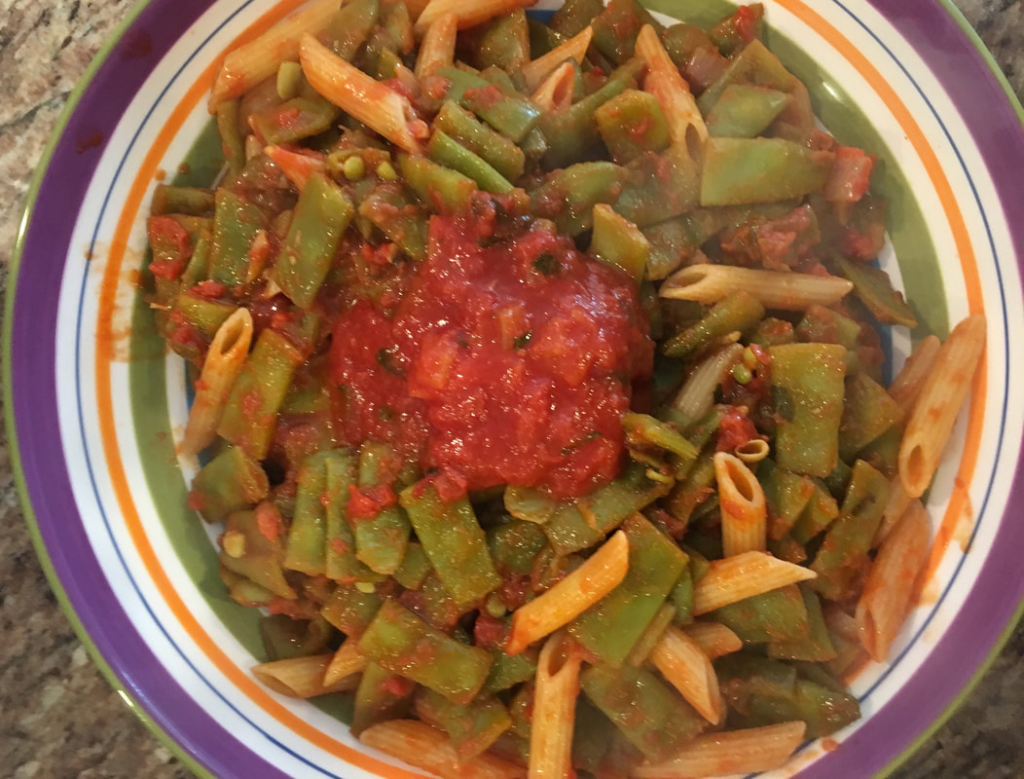 Cosa Mettere in Valigia per l'Italia
Everyone is always asking me what they should pack for Italy,
so I've created a quick reference guide that you can use for your next trip.
Hint: You don't need nearly as much as you think you do!