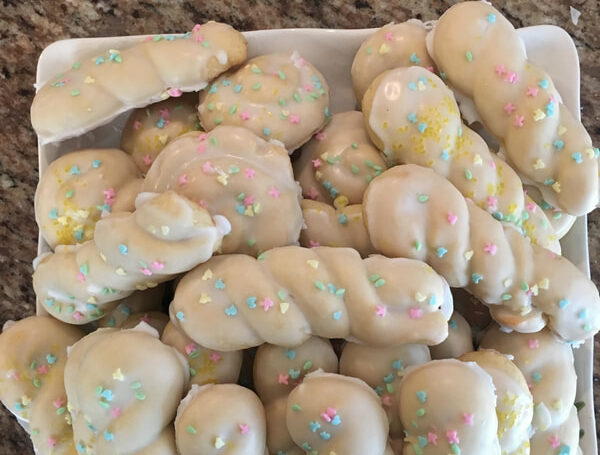 Italian Braided Cookies
Some of the fondest memories of my upbringing in southern Italy revolve around food, specifically, around mom's baking. As a stay-at-home mom, her favorite pastime was baking, and as her family, we were more than happy to oblige with tasting her treats! Frequently, we weren't done eating one batch of something, and a new batch would be prepared. Such was the sacrifice for the rest of us!!
Merenda, or snack-time, at school was always a treat, not surprisingly so, it was my favorite part of the school day! Our home was across the street from our elementary school, literally steps away, and there were times where I could swear I was smelling my mom's baked goods! Ok, it was likely my imagination, but more often than not, when I got home, there would be a fresh batch of some type of cookies ready to be devoured!
Some of my favorites include her S cookies, and these braided lemon cookies. While the shape changed occasionally, my preferred way is this braid. They are a simple treat, delicate really, and utilize everyday ingredients. We frequently baked cookies that called for olive oil instead of butter, since olive oil is the fat of choice in southern Italy. But strong EVOO is far too strong for these, so when we moved here from Italy, we started using vegetable oil. It works just as well, is cheaper and doesn't leave a savory flavor the way some oils can when baking.
This makes a large batch, so they are ideal for those gatherings requiring you to bring some treats. Italians have a lot of these gatherings, so these are frequently seen on dessert tables at Italian parties such as Communions and Baptisms. They are also wonderful for Christmas and Easter. Or just to have on hand for coffee and tea time! This recipe makes about 45 cookies, depending on the size you make them. As you can see, mines are a bit on the large size, so I get about 40 cookies for each batch.
These are easy to decorate with some simple icing and decorative sprinkles. Be sure to add these to your upcoming Easter dessert table! Here, I made them with lemon, but you can easily substitute orange instead.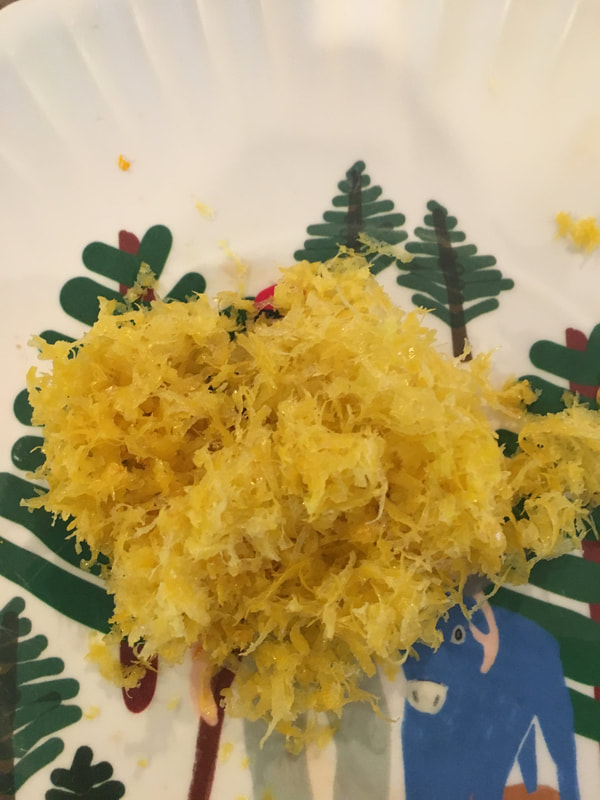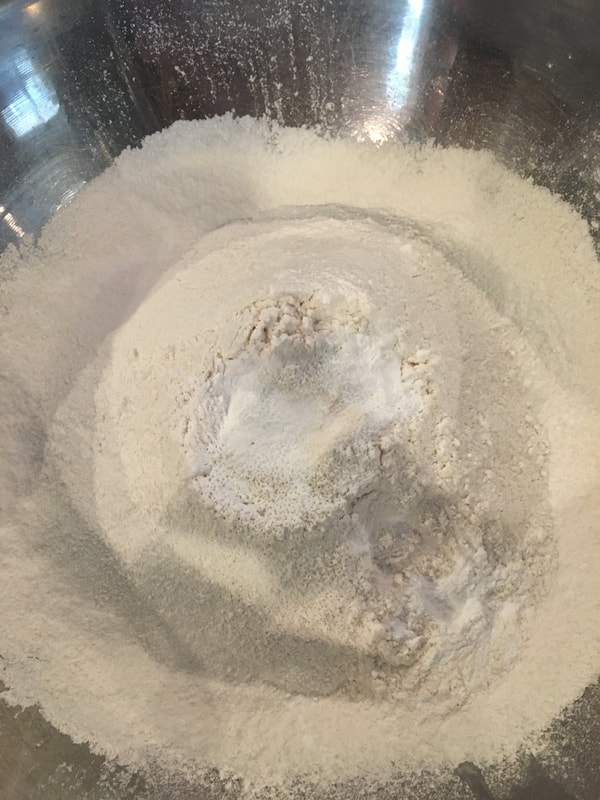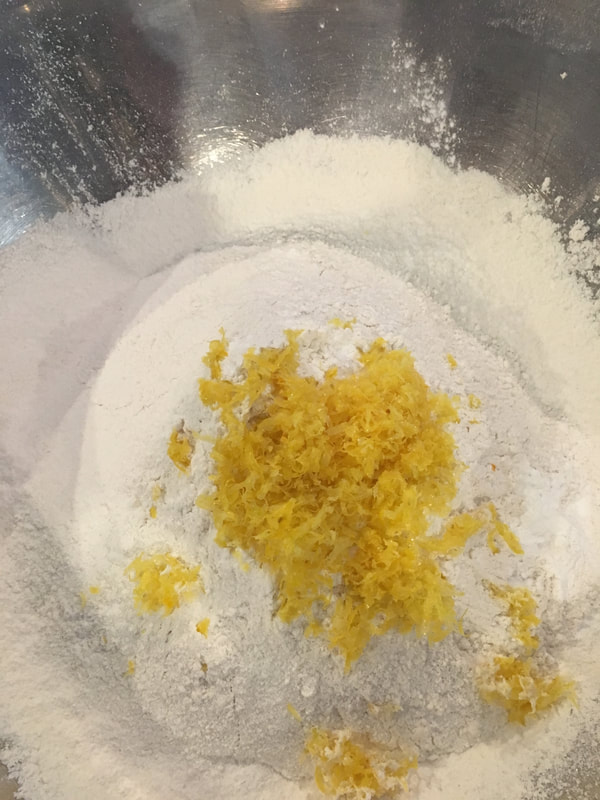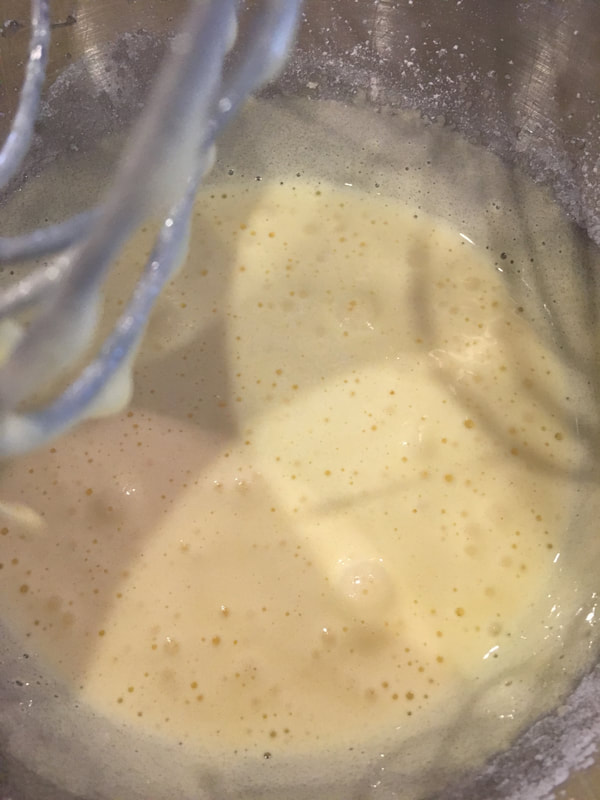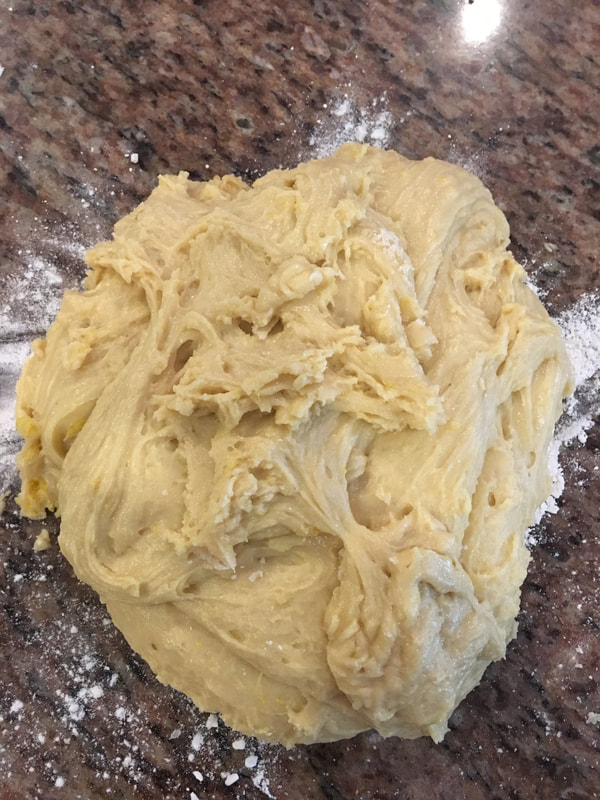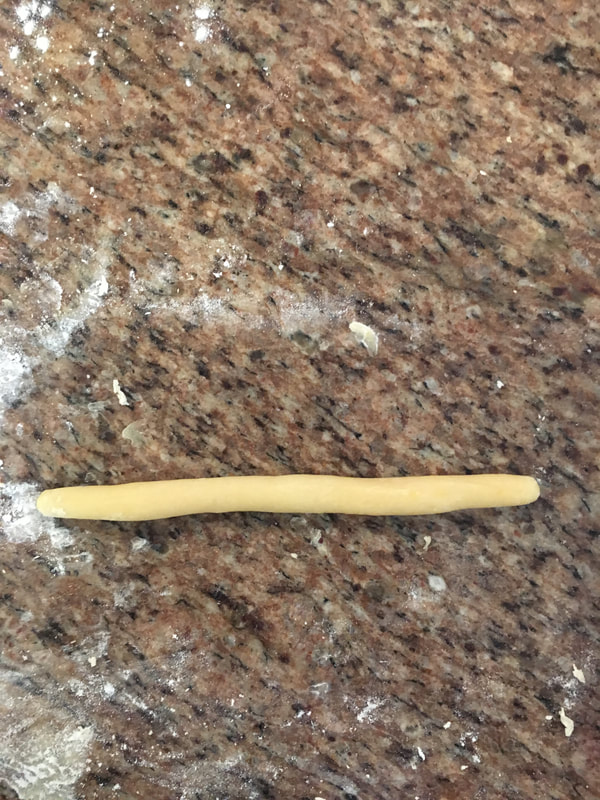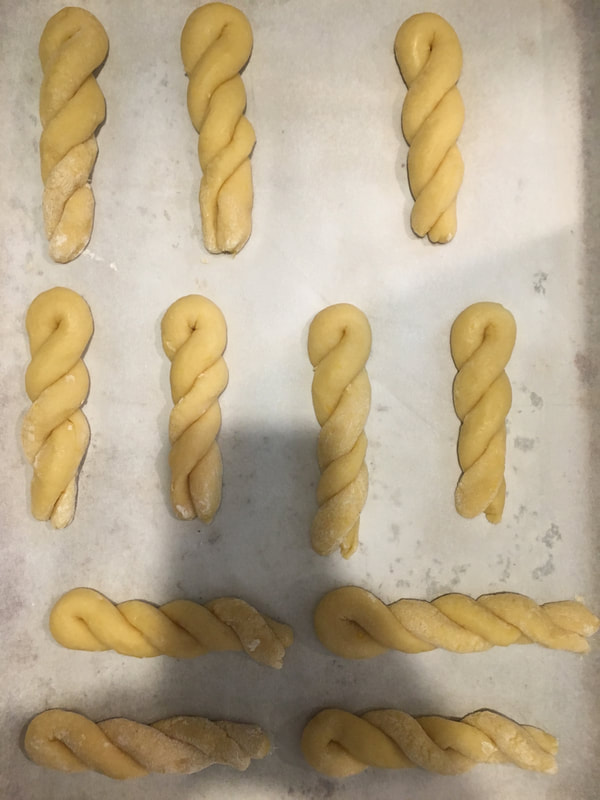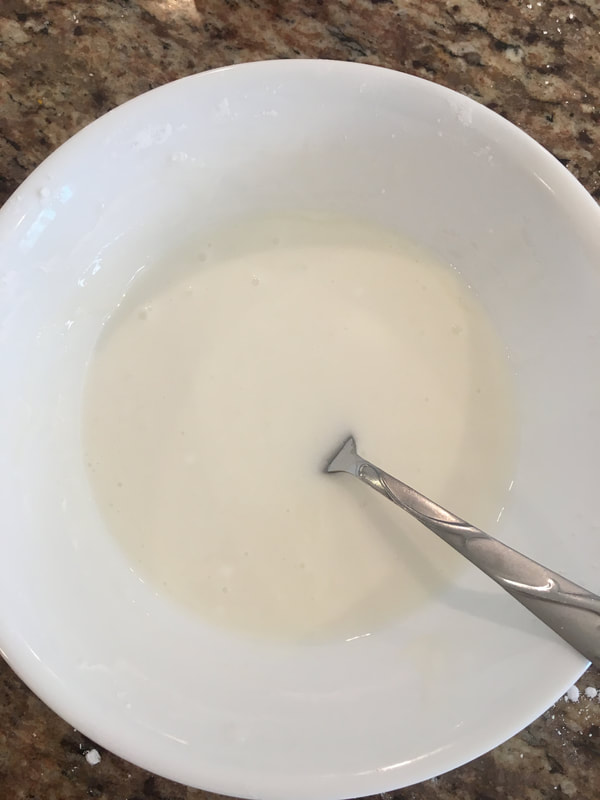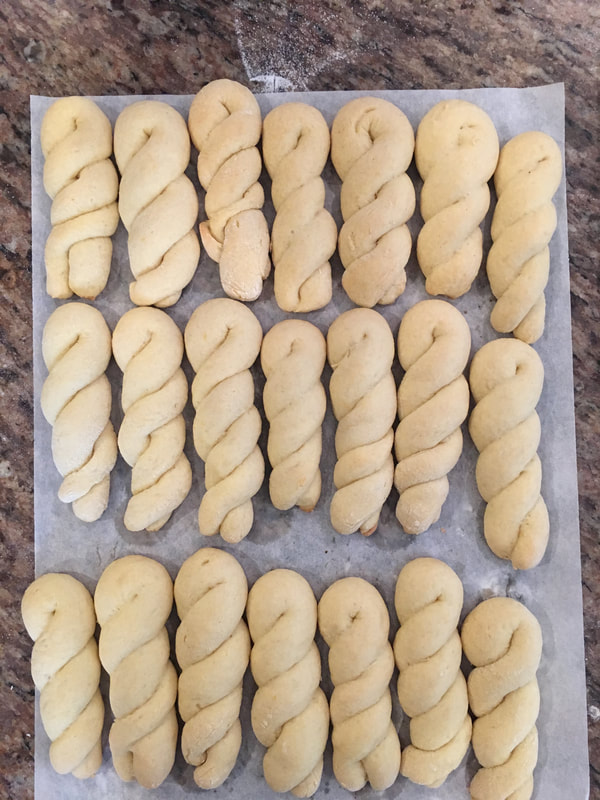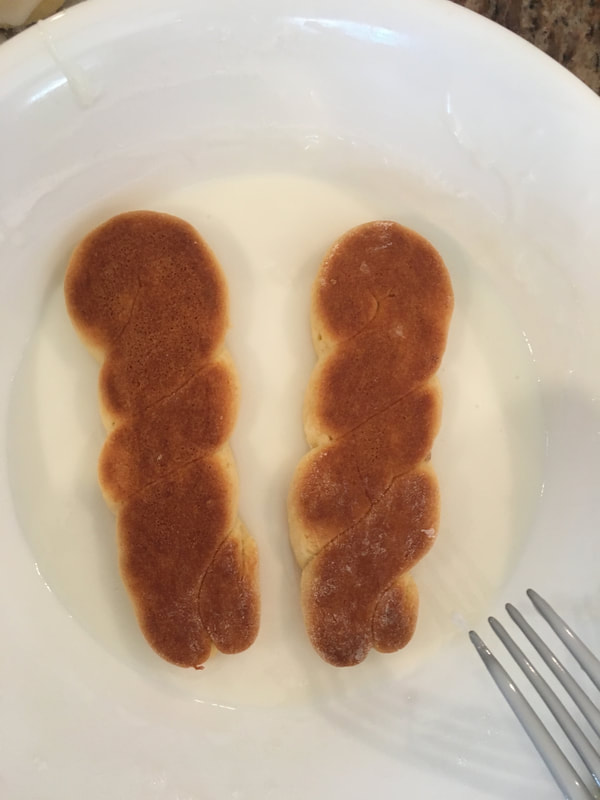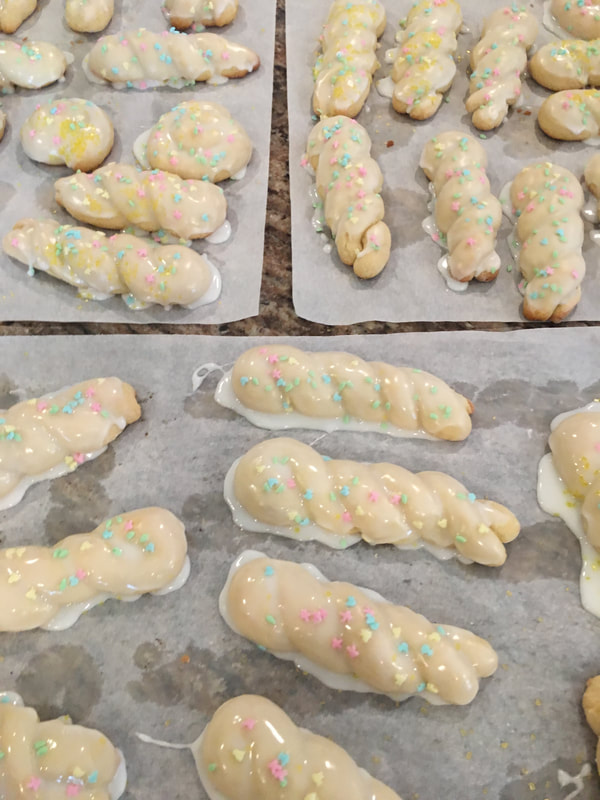 Mom's Italian Braided Cookies
Recipe for 40 large cookies
Ingredients
4 cups all-purpose flour
4 teaspoons baking powder
pinch of salt
zest of 2 large lemons
4 eggs
1 cup granulated sugar
2/3 cup vegetable oil
1/4 cup milk (whole, 1% or skim)
juice of 1 lemon (about 3 tablespoons)
Glaze (amounts are approximate, adjust as needed)
2 cups confectioners sugar
2 tablespoons milk
2 teaspoons lemon extracts
Instructions
Preheat oven to 350 degrees. Line 2 baking sheets with parchment paper and set them aside.
In a medium mixing bowl, sift together flour, baking powder and salt and set them aside. Add the zest and mix.
In the bowl of a stand mixer fitted with the whisk attachment, whisk the eggs until light and frothy, (about 2 minutes).
Add the sugar and continue whisking until well combined. With the mixer on low, add the oil, milk, and lemon juice. Mix well.
Slowly add the flour mixture until well combined, do not over mix. The dough will be soft. Invert the dough on a floured surface and construct a round mound of dough.
Cut pieces of dough with a knife, amount should be about 2 tablespoons of dough. Roll each piece of dough into a 4 – 5 inch strand. Shape into a 2-strand braid and place on baking sheets. Work quickly and efficiently as dough will be soft.
Bake for 15-16 minutes or until bottoms are lightly browned. Remove them from the baking sheets and allow cooling before glazing. (I just slide the parchment off the baking sheet and cool them on my counter.)
Glaze
To make the glaze, mix all of the glaze ingredients well until they are smooth. If the glaze is too thin, add a few additional tablespoons of sugar, likewise, if it's too thick, add a few teaspoons of milk until you have the right consistency. Ice cookies by dunking them in the glaze and allow excess to drip. Add decorative sprinkles, as desired.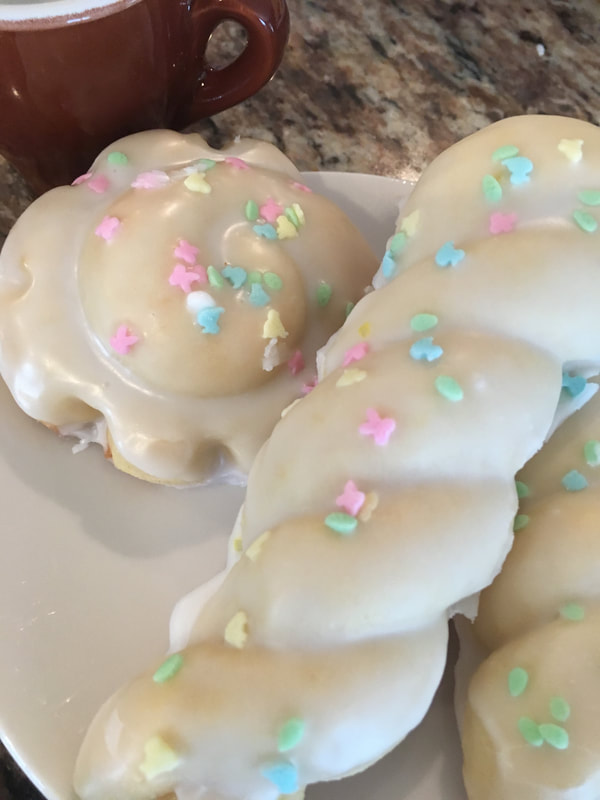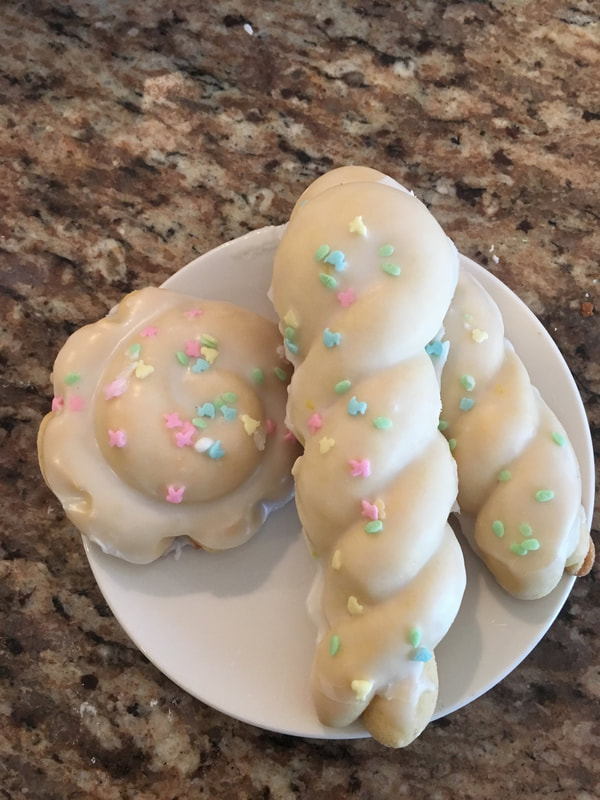 Cosa Mettere in Valigia per l'Italia
Everyone is always asking me what they should pack for Italy,
so I've created a quick reference guide that you can use for your next trip.
Hint: You don't need nearly as much as you think you do!