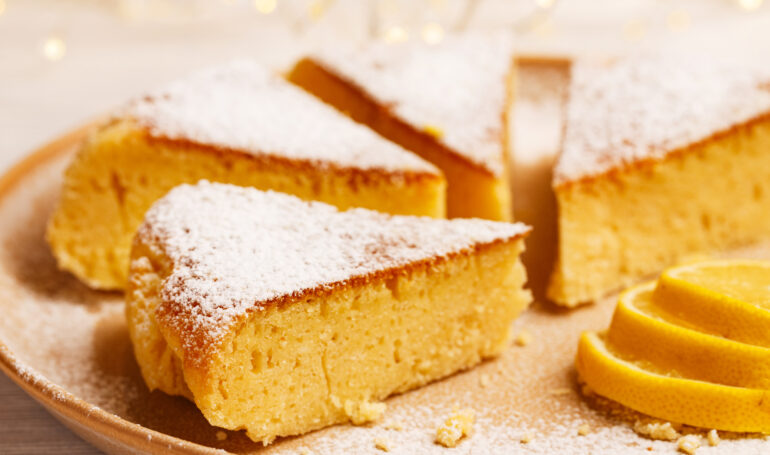 Limoncello Ricotta Almond Cake
Baking season is upon us, or at least the cooler weather is, so don't be too surprised to see more baking and oven recipes in the coming weeks! I love just about anything lemon-flavored, so this limoncello ricotta almond cake is a winner for me. While I don't follow a gluten-free diet, the fact that this limoncello ricotta almond cake is naturally gluten-free makes it much more of a favored recipe because it's an excellent cake for gatherings and parties. You never know who follows a gluten-free diet; offering something appealing to everyone is a great option.
The limoncello ricotta almond cake is very moist. In fact, it's almost slightly wet, even when fully baked. This is because any time you have ricotta, you add lots of moisture, hence the moistness and slight wetness. But moistness also comes from the added fat in the almond flour, which is technically just ground almonds. It's not calorie-friendly, but it sure is delicious!
If you wish not to use the limoncello liquor, add the same amount of freshly squeezed lemon juice. Do not use the pre-squeezed kind in the little plastic lemon-shaped bottle. In fact, don't use that for anything. Ever. I had some limoncello left that I picked up in May during our culinary tour of the Amalfi Coast, so adding it to this seemed like the perfect addition.
Because the ricotta is fully cooked, you do not need to refrigerate this cake. Dust the cake with the confectioner's sugar immediately upon serving, as doing so too far in advance will just melt the sugar into the cake.
Limoncello Ricotta Almond Cake
Yields 1 9-inch cake that serves 8
Ingredients
3 medium eggs, room temperature, separated
4 oz unsalted butter at room temperature (plus additional for the pan)
1 cup granulated white sugar
1 cup full-fat ricotta (drained)
1½ teaspoon pure vanilla extract
Zest from 1organic lemon
3 tablespoons limoncello liquor
2½ cups almond flour
1½ teaspoons baking powder
Confectioner's sugar (optional)
Instructions
1. Preheat oven to 350 degrees. Butter a 9-inch springform pan. Line the bottom of the pan with parchment paper.
2. Using the whisk attachments, beat the egg whites with the mixer until stiff peaks form. Place them in another bowl and set them aside while preparing the rest of the batter.
3. Beat the butter and sugar together in the stand mixer (no need to rinse the bowl from the egg whites) until fully incorporated. Add in the ricotta, vanilla, and lemon zest.
4. Add the egg yolks, one at a time, and beat until light and creamy.
5. Add the limoncello, almond flour, and baking powder and beat until combined. (Since this gluten-free cake is a bit more forgiving with the over-mixing. That said, just beat until all the ingredients are well combined.)
6. Gently fold the egg whites into the cake mixture, paying close attention to not overbeat and deflate the whites.
7. Pour the mixture into the prepared pan. Bake for 50-60 minutes or until firm yet slightly springy to the touch.
8. Allow the cake to cool for about 1 hour, then remove it from the pan, plate it on a serving dish, and dust it with the confectioner's sugar. The cake will deflate slightly from when it's removed from the oven to when it is cooled.
Note: Baking cakes with ricotta will yield a very moist final product. The cake may appear slightly undercooked when serving. You can add some Fabbri Amarena cherries on top, if you desire to dress it up a bit!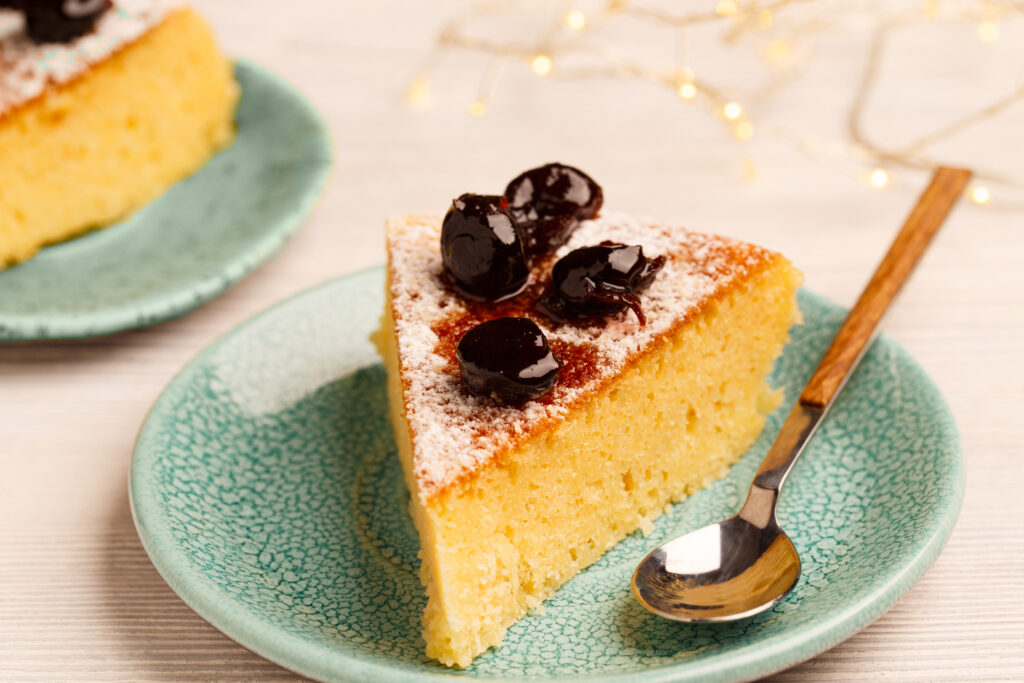 Cosa Mettere in Valigia per l'Italia
Everyone is always asking me what they should pack for Italy,
so I've created a quick reference guide that you can use for your next trip.
Hint: You don't need nearly as much as you think you do!