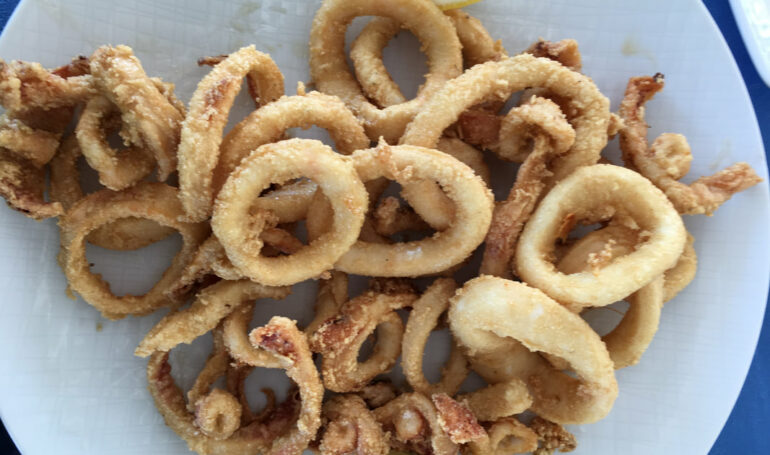 Fried Calamari
​I grew up on the Calabrian coast in Italy. While relatively unknown to US travelers, Calabria is breathtakingly beautiful, especially the seaside coast and the mountains. One benefit of living on a relatively unspoiled region is the pureness of the cuisine that stems from it. Be it delicious mushrooms like porcini found in the mountains, the abundance of summer tomatoes,  or even the organic and free-range meats such as fresh chicken or pork, Calabria is a bounty for the senses when it comes to food.
 
Being on the coast, Calabria doesn't lack for incredible seafood. I have yet to meet a fish or crustaceous that I don't like, one of my favorite dishes would have to be a steaming hot plate of fried calamari. Give me that, and the chances I'll share are next to none! Calamari is another name for squid and it's a favorite appetizer among Italian restaurants here in the US. Many people might shy away from cooking them home as they can create a bit of a mess! That said, the mess is reduced substantially when you buy already clean calamari (un-cleaned calamari can create an inky mess). And when frying, using a splatter shield to prevent them from bursting all over your stove.  These two steps alone will reduce the mess while cooking them.
 
Calamari are available at all main grocery stores and relatively inexpensive compared to other seafood, which we all know can be costly.  Frozen calamari are also available and you can find them in a bag in the freezer aisle. Calamari are often sold in rings, or as whole squid. I like using both the body and the tentacles, which crisp up nicely when fried.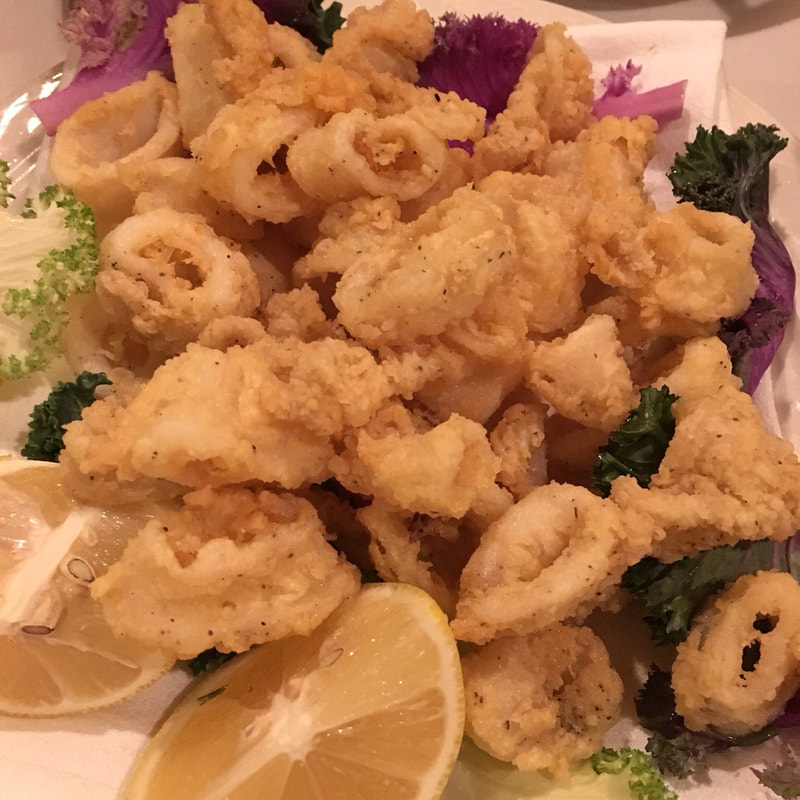 Fried Calamari
Serves 4 small appetizers
Ingredients
1 pound calamari rings and tentacles
1 cup milk mixed with 2 tablespoons lemon juice
1 1/2 cups all purpose flour (optional: you can season the flour with black pepper, garlic or onion powder or dry herbs.)
2 teaspoons salt plus more for serving
vegetable oil for frying

Instructions
Place the calamari in a bowl with the milk and lemon juice and stir to combine. This tenderizes the calamari. Refrigerate for 30 minutes. (This step is optional.)
To a medium frying pan, add about 3-4 inches of oil. Heat to 375 degrees F.
Place the flour and salt in a medium bowl, mix to combine.
Drain the calamari from the milk and dredge them in the flour. Place on a clean dish until you have them all coated in the flour.
Depending on the size of your frying pan, carefully add about 8-10 pieces of calamari in the oil. (They will splatter so be careful of any kitchen incidents.) Cook for 2-3 minutes or until golden brown.
Remove the calamari from the oil and drain on clean paper towels. Repeat until you have fried all the calamari.
Add additional salt over the calamari, if needed. Serve immediately while hot. (They get gummy as they cool off.)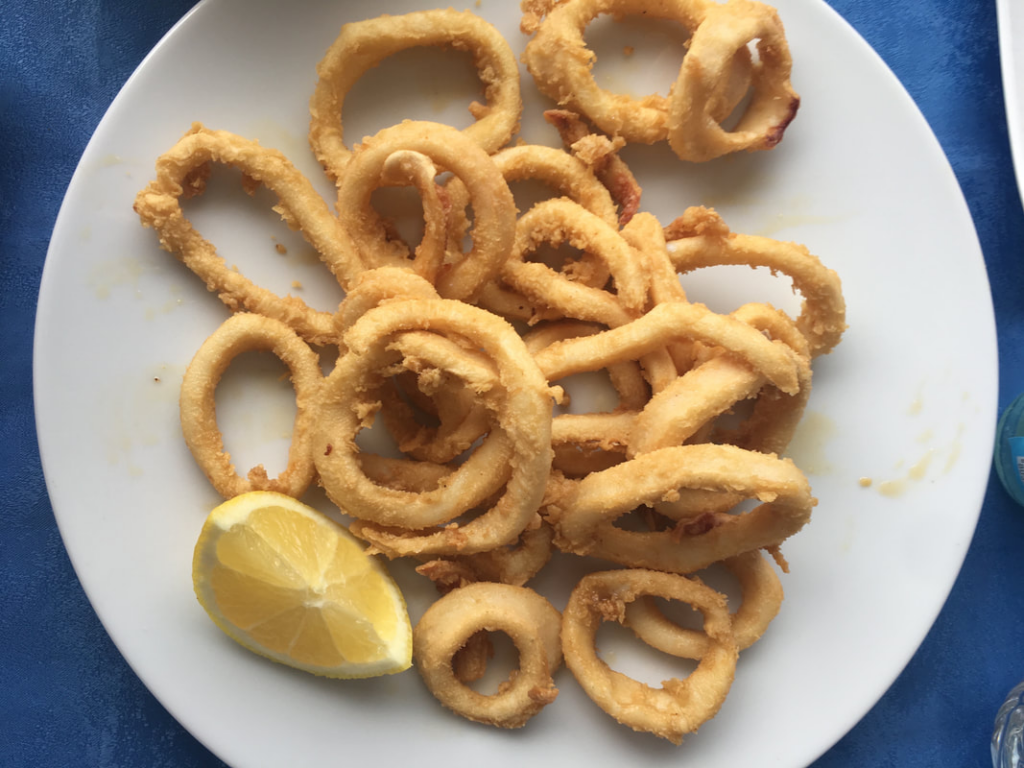 Cosa Mettere in Valigia per l'Italia
Everyone is always asking me what they should pack for Italy,
so I've created a quick reference guide that you can use for your next trip.
Hint: You don't need nearly as much as you think you do!