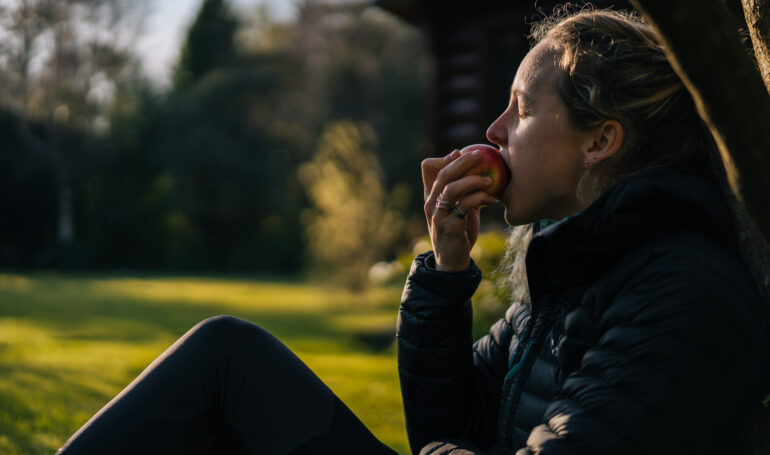 Moderating A Love Affair with Food
Guest Blog Post by: Michelle Lawton
Just in time for the holidays, after over 20 years immersed in the specialty food and wine world as a branding consultant, I've just published my first book "Moderating a Love Affair with Food" offering ten tips on how to enjoy food and drink more mindfully.
I supply advice for food lovers who, like me, need help to balance their passion for food and drink with their desire to be healthy. The book is a light-hearted yet practical guide to help fellow foodies. I started writing it post-pandemic in 2022 when my doctor told me to watch my blood pressure and a few health markers.
Who is the book for? If you're an industry pro, food and wine obsessed, or a home cook who adores food and drink but is looking for some help moderating, this read is for you. The goal is to bring more mindfulness into the joy and pleasure of everyday eating and drinking.
It's a quick, fun read, self-deprecating, and sometimes serious. It's educational and entertaining, in the spirit of the 2004 international best-selling book French Women Don't Get Fat (teaching us to eat in small portions and less frequently) and the 2001 film Bridget Jones's Diary (reminding us to count alcohol units) brought up to date for today's sober curious, self-care generation.
The ten tips for self-control are based on my personal experience eating and drinking at home, work, and in social settings. At the end of this post, we reveal 5 of the ten tips; the rest are in the book, which is available on Amazon, Barnes & Noble, and other e-outlets. Early reviews and more information here.
Moderating a Love Affair with Food
For sensorial people like us who live to eat vs. eat to live, we wake up excited. We can't wait to take in the aroma of nutty, caramelized coffee and the subtle, sweet yeastiness of freshly baked bread. Or the sound of sizzling garlic and the first sip of a chilled, crisp Vermentino (while nibbling on a rosemary cracker with a bit of burrata, fig, and honey). We want all of it. And we want more of it. Alas, if only there were no health consequences!
I'll always remember a winemaker tour in Chicago years ago, early in my career. (full story here). It all started mid-morning when most professional tastings happen (when your palate is clean). We tasted a beautiful range of vintage champagnes from Charles Heidsieck, paired with Fin de Claire oysters, Portuguese sardines, and Parmigiano Reggiano. We moved on that afternoon to a single vineyard Marchese Antinori Chianti Classico tasting, followed by a beautifully prepared ossobuco.
That evening, our sales manager greeted us with a glass of our client's Krug Grande Cuvée at Charlie Trotter (RIP, a legendary chef and restaurant, a much-coveted reservation.) I knew this would be yet another multicourse meal. I broke into hysterics. "More?!" All I could order was broth! On the edge of gluttony, I had reached my max. I could take no more. Right then and there, I realized if I wanted to stay in this career, I'd need some survival skills. As fine wine pros know, the spittoon is an acceptable tasting accessory.
Balancing the Week
It's a bit of an Ayurvedic "light" concept, fueling for brainy days and stimulating for spirited days, recognizing that there are different moods and moments throughout the week, and it's okay to enjoy it all if you can come back to balance. It's about intention vs. complete abstinence, although increasingly that's a great choice for many, like making Mondays and Tuesdays non-negotiable "free from" nights. For example, herbal tea instead of alcohol, veggie omelet instead of meat, unless there's something special to celebrate, in which case the day is moved to Wednesday or Thursday. It doesn't always work, but it's a good goal to start the week with.
Cooking for Health and Joy
Julia Child once said, "Afraid of butter? Try adding a little crème." Ever since I took a French culinary course years ago, I've been giving myself foodie permission to beurre-manié my way to indulgence, layering equal parts of soft butter and flour to thicken my coq au vin as if it were mandatory for fine cooking. You may be tempted to add that "extra dollop" when cooking. It may make the dish uber-indulgent, but in the end, it's not a benefit to you or your guests. Know when to limit salt and fat in the "salt-fat-acid-heat" litany. Good cooks know you must taste while you cook to build flavor. But take care not to eat a meal in the process! Mise en place, but save the eating for the table.
Sneak Peak at Moderating: A Love Affair with Food
Here's a sneak peek at 5 of the ten tips based on my personal and professional experience in the food and wine industry. They're meant for anyone: man, woman, middle-aged or Millenial. (Please talk with your doctor, nutritionist, or therapist about any eating or drinking protocol or program.)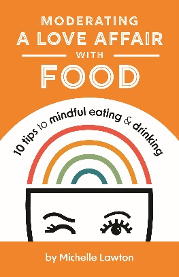 1. Love Yourself, Inside and Out
Baby, it's you. All of you: your primi, your secondi, your contorni, your dolci. And your elevated blood pressure, acid reflux, and high blood sugar. Enjoy, but love yourself enough to know your inner self and your outer self. Food can be your best friend. Creating a boundary for yourself around food and drink ultimately strengthens the relationship throughout your lifetime.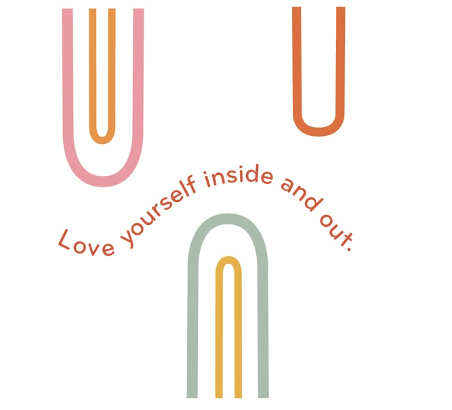 2. Avoid "BIT" Eating© (aka "Because it's There")
Just because the charcuterie board is there in front of you in all its glory, doesn't mean you have to graze half of it. And that goes for the pretzels on the plane, too. You don't have to engage out of habit. Just because the food and beverage are readily available at hand doesn't mean you need to indulge. Food becomes fast when life gets crazy. Slow down, sit down, plate your food. Eat slowly. Enjoy the experience!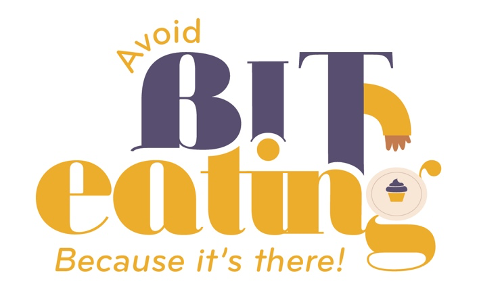 3. Taste Without Regret
Taste it all, from street food (just say yes to pickled Vietnamese bánh mì sandwiches anywhere,) to white tablecloth (hint: prix-fixe lunches are a great deal in fancy restaurants when traveling). Food and beverage experiences are fundamental to life, so it would be a pity not to enjoy what your city of choice has to offer. Give into pleasure, but don't give up entirely. Throwing caution to the wind is for amateurs. Be a pro and moderate.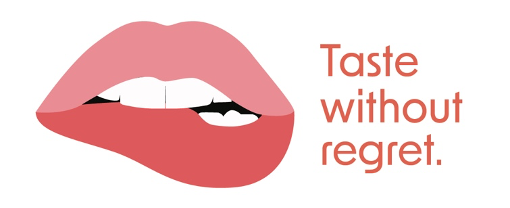 4. Tasting vs. Drinking
As they say in the wine business, there's a difference. Try to stick to your glass commitment for the night (and, for that matter, make one!) For every few sips you take, have a sip of water. (Or, if home, a healthy beverage like herbal tea, hot water with lemon and honey). This will help you drink more slowly and stay hydrated. No one ever woke up saying, "Boy, I wish I drank more alcohol last night!" No one.
5. Food for Fuel, Food for Fun
Eat foods for your desired mood. Food for entertainment is different from food to fuel the machine. Eat healthy foods when you need to perform, foods that fuel your body and brain. "We know what we should eat. Trouble is, most of us have a hard time sticking to it." More on this here.
Acclaim for the New Book!
"Eating and drinking for a living for the last 30 years, I devoured the lessons of Michelle Lawton's new book. Her strategies and tips for continuing to have food adventures while living more mindfully are valuable for anyone whose joyful moments often center around a meal." Dana Cowin: Founder. Speaking Broadly, and former Editor in Chief Food & Wine Magazine.
"Whether you are a foodie or just love food, Michelle Lawton's glorious new book will inspire you to learn and live more mindfully—and more joyfully—in every culinary experience." Debbie Millman: Host of the 2023 Webby Award podcast Design Matters
"From the opening chapter, author Michelle Lawton had my attention. Reading "Moderating a Love Affair with Food: 10 Tips to Mindful Eating and Drinking" gave me permission to enjoy and think about food pleasurably and guilt free. Do yourself a favor and buy this book and learn to love yourself again. Follow Michelle's smart tips and gain balance in the kitchen and in your life. Some of my favorites are: "Eat slowly: enjoy the aromas, tastes, and texture of your food", "Eat or drink for you, no one else" and "Treat yourself with respect." Indulge in Michelle's writing and indulge in your favorite treats without regret." Silvia Baldini: A classically trained Italian-born chef and a Chopped Champion on Food Network
About the Author: Michelle Lawton
Michelle is a food and wine lover and founder of Joyful Plate, a food and beverage research and branding consultancy. She holds an Advanced Wine Certificate from the Wine & Spirit Education Trust and shares her wine, food, and travel experiences on Instagram. Michelle is passionate about community, volunteering with the West Side Campaign Against Hunger in New York City for 15 years and with Les Dames d'Escoffier NY, a nonprofit supporting aspiring professional women in food and beverage hospitality. She is a happy home cook to her man of many years, and loves making risotto for friends and family, and other recipes she picked up during her many travels through Italy and Europe. More on that here. On work breaks, you can find Michelle biking and brainstorming around Central Park, always on a quest towards moderation and balance.
You can learn more about Michelle here. Or contact her at LinkedIn. Or email her at: michelle@joyfulplate.com and follow them on Instagram here, or here.
Lazy Italian Culinary Adventures thanks Michelle for her contribution to our blog!

Cosa Mettere in Valigia per l'Italia
Everyone is always asking me what they should pack for Italy,
so I've created a quick reference guide that you can use for your next trip.
Hint: You don't need nearly as much as you think you do!