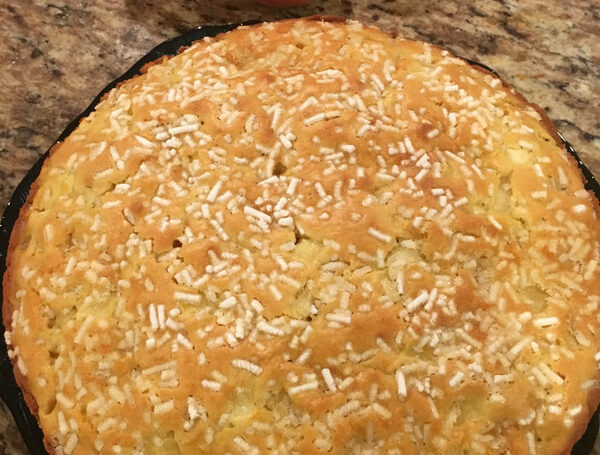 Torta di Mele – Italian Apple Cake
While growing up in Italy, we would often drive by a plot of land about 20 minutes from our home. "We used to own this land," my mother would say, "and it had all kinds of trees like olive, chestnuts, apples, pears, plums, figs, so much fruit." She would reminisce over this land and the bounty it provided, and the recipes and dishes that came from so much free produce. While owning land does offer a free bounty, it's never without hard work.
Over time, that land was sold and it was never family-owned during the time I lived there. Eventually, we did own another plot of land, but the trees there were mostly olive trees. I have such fond memories of going there and picking olives, by hand. We'd bring a picnic basket full of salumi and crusty bread, some vino for the adults, and after a morning picking olives, we'd break for lunch. My sister and I would often complain, whine and moan pretty much the entire day other than lunchtime!
It's uncertain if the recipe for this Italian Apple Cake was born out of that original plot of land. My mom has been baking this apple cake for a very long time, and it's one of our family's fall favorite. We sometimes substitute the apples for bosc pears, but since we're right in the middle of apple-picking season, we will stick with the original version today. This cake is light, fragrant and the perfect match to a hot cup of coffee or tea.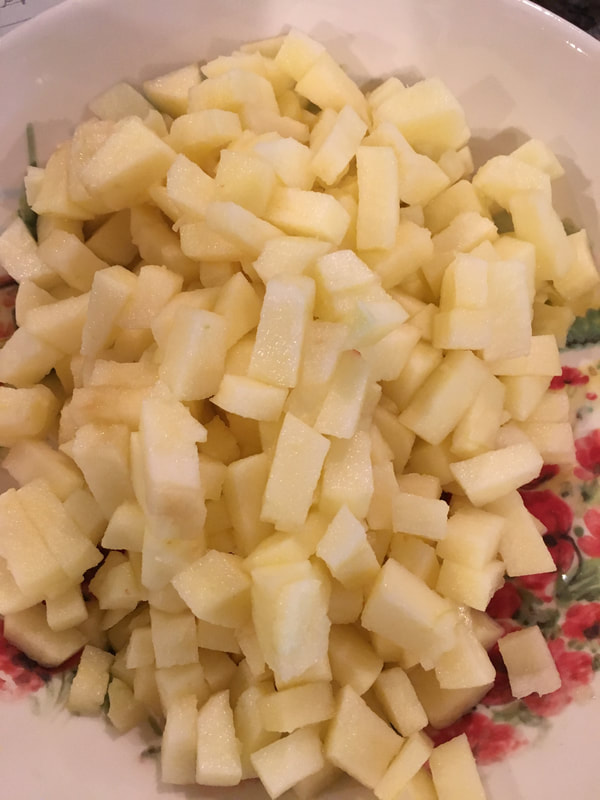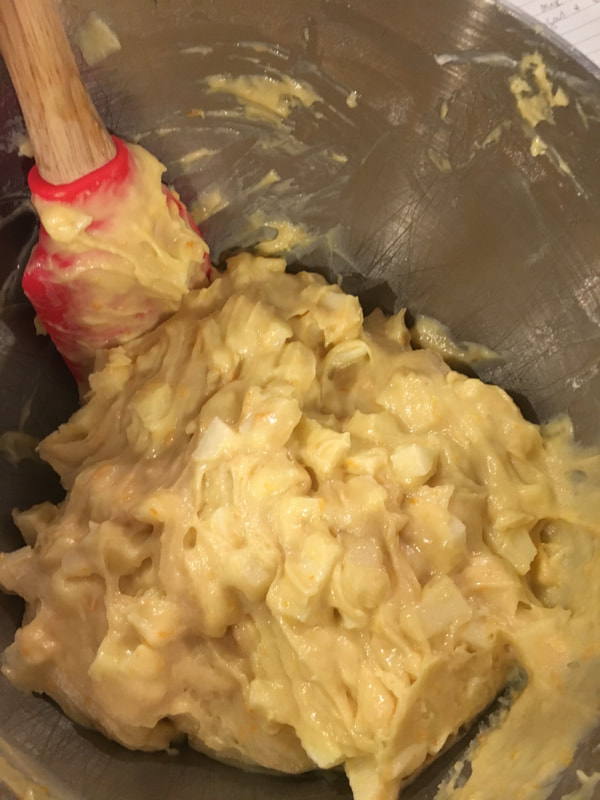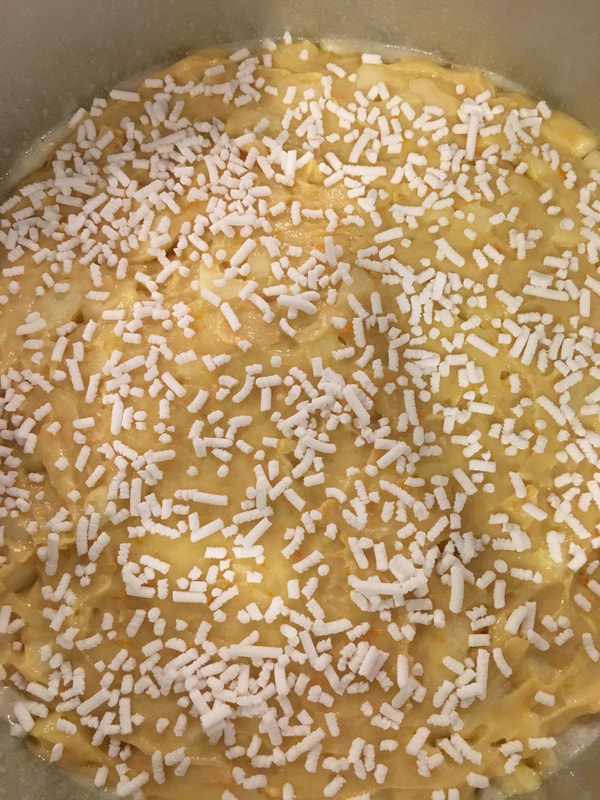 Italian Apple Cake
Ingredients
Non-stick Cooking Spray
4 oz (1 stick) unsalted butter at room temperature
3/4 cups granulated sugar
3 large eggs
1/2 cup milk (whole/2%/skim)
Zest from 1 citrus fruit (either 1 lemon or 1 orange)
2 1/4 cups all purpose flour – sifted
1 tablespoon baking powder
1/4 teaspoon salt
4 apples of your choice (gala, granny smith, red delicious)
Optional
1 – 2 tablespoons sanding sugar
1/2 teaspoon cinnamon mixed with the sanding sugar
Directions
1. Preheat the oven to 350 degrees. Prepare a 9-inch or 10-inch round pan by spraying it with nonstick cooking spray, or cover with a thin layer of butter and flour the pan. Set aside.
2. With the mixer on low-medium, start by beating the softened butter together with the granulated sugar until the mixture is well mixed and incorporated.
3. Add the eggs, one at a time, the milk and the citrus zest. Mix well after each addition.
4. With the mixer on low, add the sifted flour and baking powder. Also add the salt.
5. Peel the apples, cut them into very small cubes and add them to the mixture and incorporate them using a rubber spatula, not the mixer.
6. Arrange the cake batter in the prepared pan. Spreading evenly. Add the sugar crystals or some cinnamon sugar, if using. Bake in a preheated oven for 38 – 40 minutes, or until a toothpick inserted in the center of the cake comes out dry.
8. Remove from the oven and let it cool completely before removing from the pan.

Cosa Mettere in Valigia per l'Italia
Everyone is always asking me what they should pack for Italy,
so I've created a quick reference guide that you can use for your next trip.
Hint: You don't need nearly as much as you think you do!