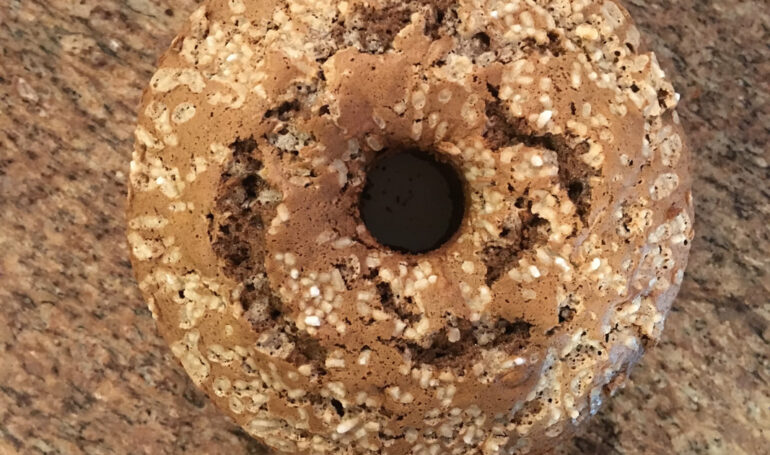 Espresso Dark Chocolate Sponge Cake
I'm not going to lie, I have been known to skip a meal and go straight to dessert. I'm not proud of it, but not ashamed of it either! There are days where nothing beats a great cup of freshly brewed espresso with a homemade baked treat straight from my oven.
This cake is one of my favorites. It's essentially a chiffon cake that I put an Italian twist to it. It's super light, spongy and so delicate. It goes well with a scoop of vanilla gelato and a shot or two of espresso, or a hot home made latte. And that to me, is a meal in itself.
Below are the step by step instructions, don't let the number of steps intimidate you. Make this a few times, and you will have a great handle on how to make this great treat!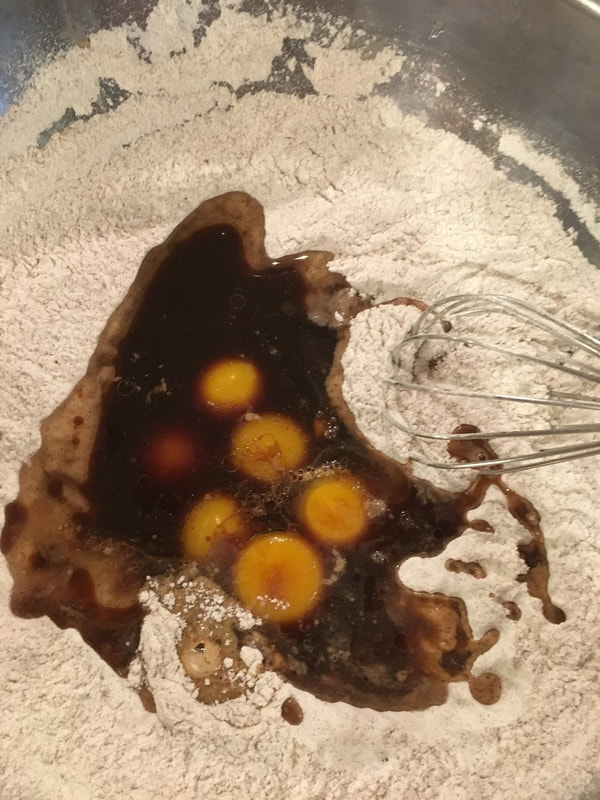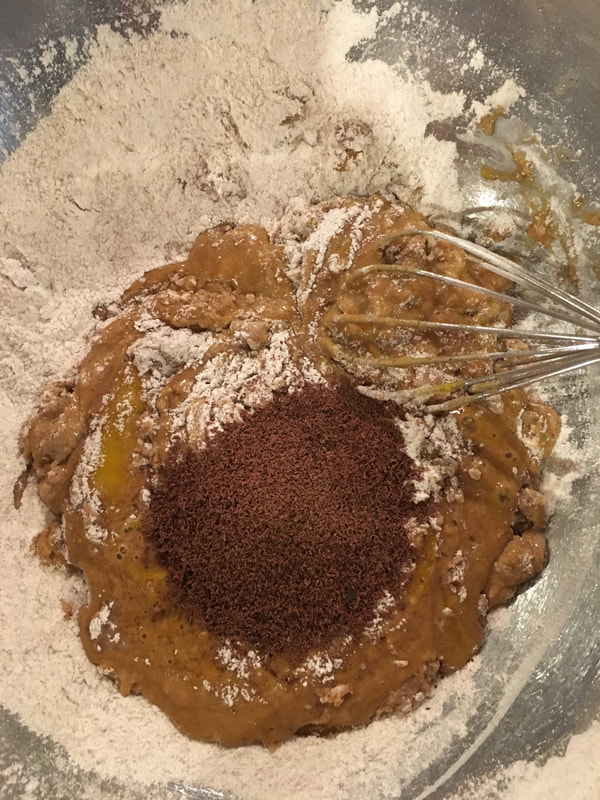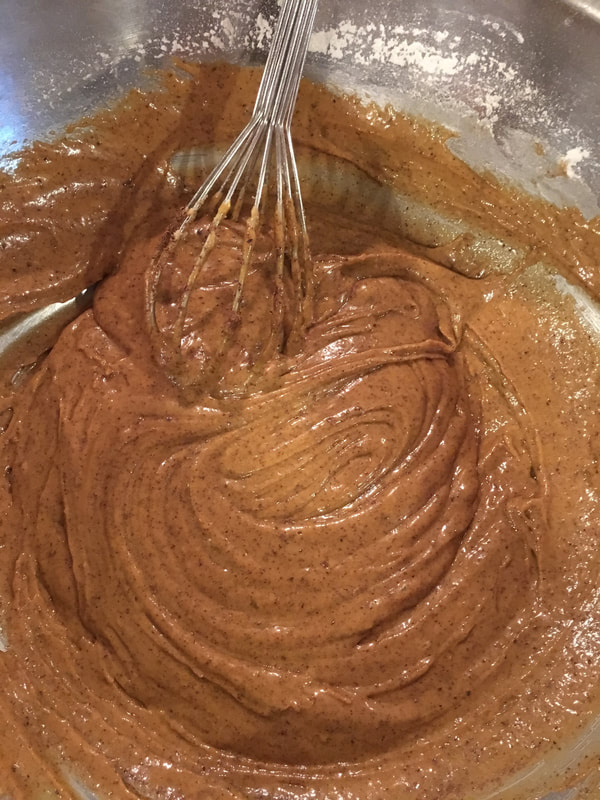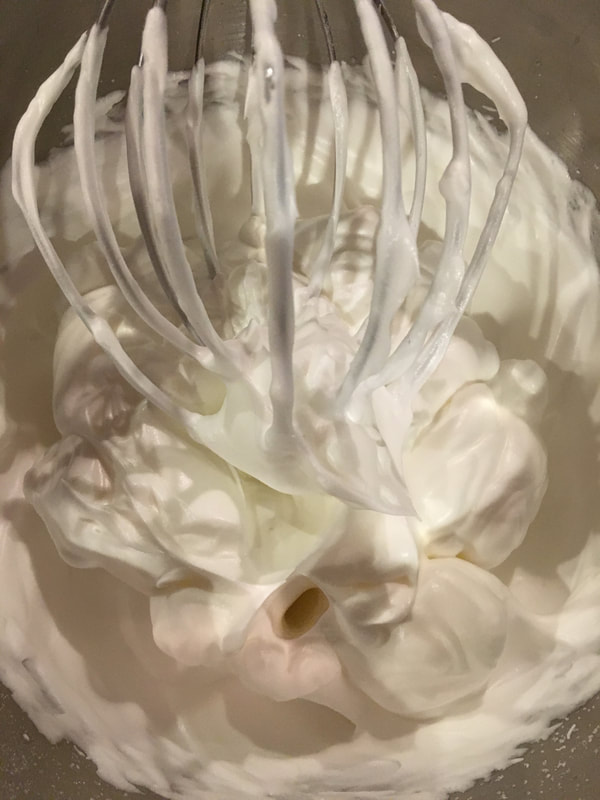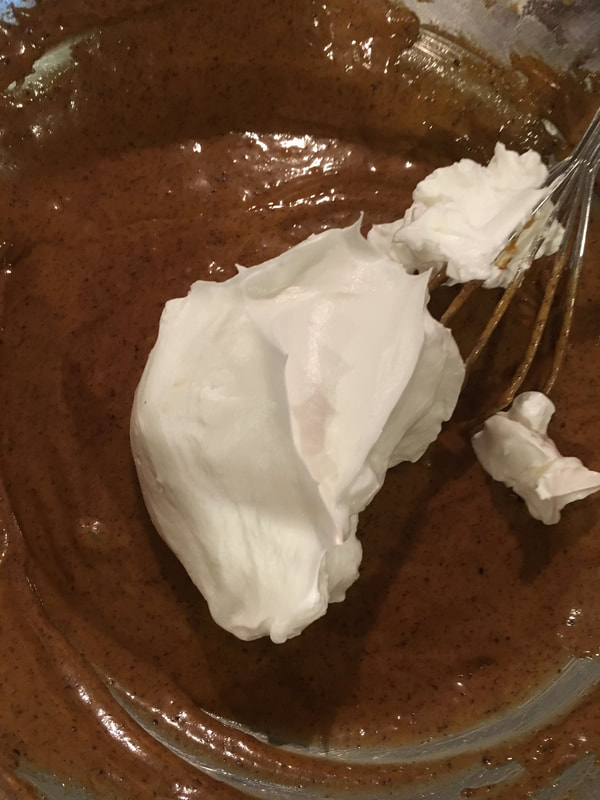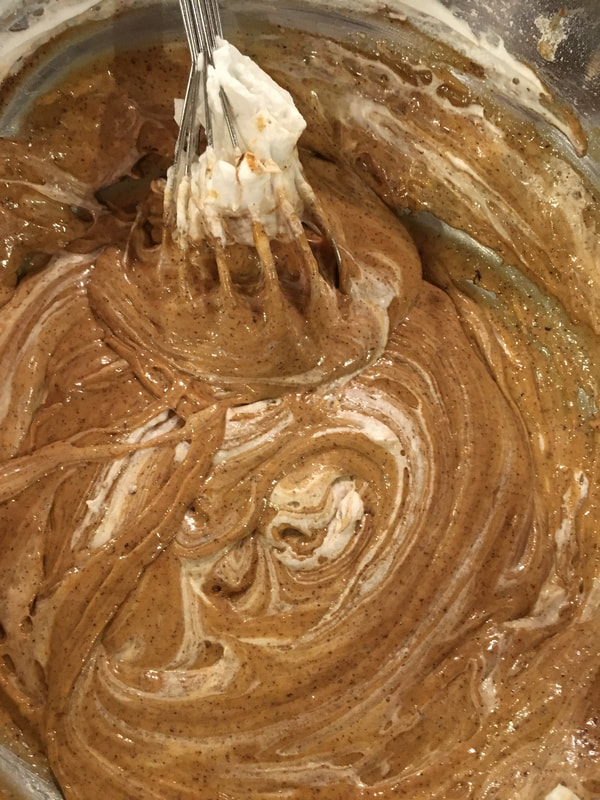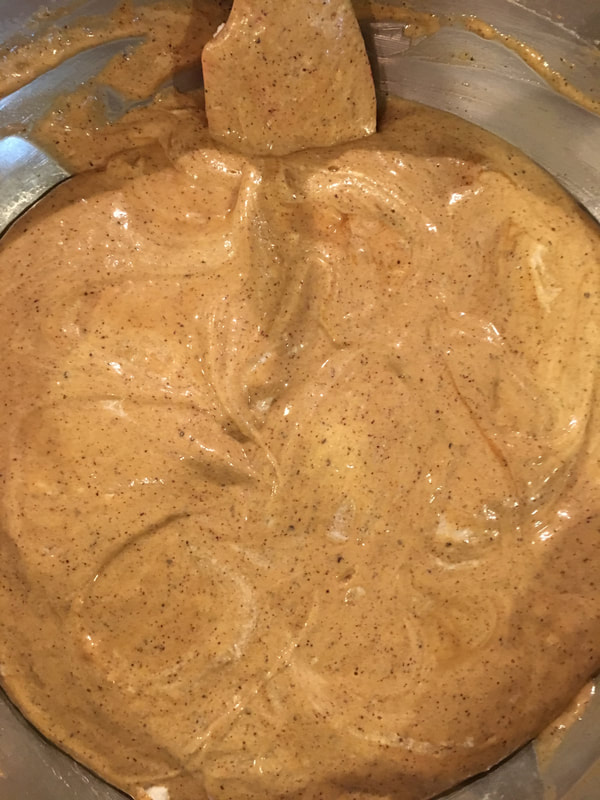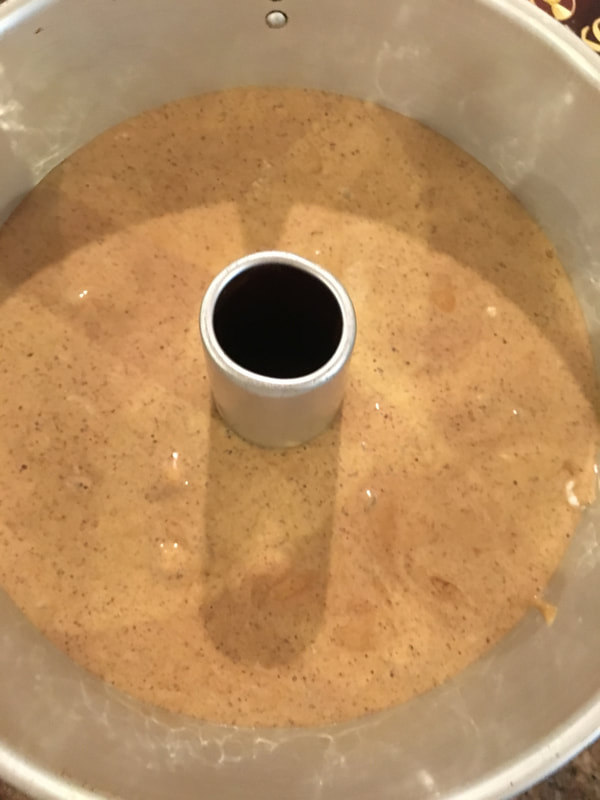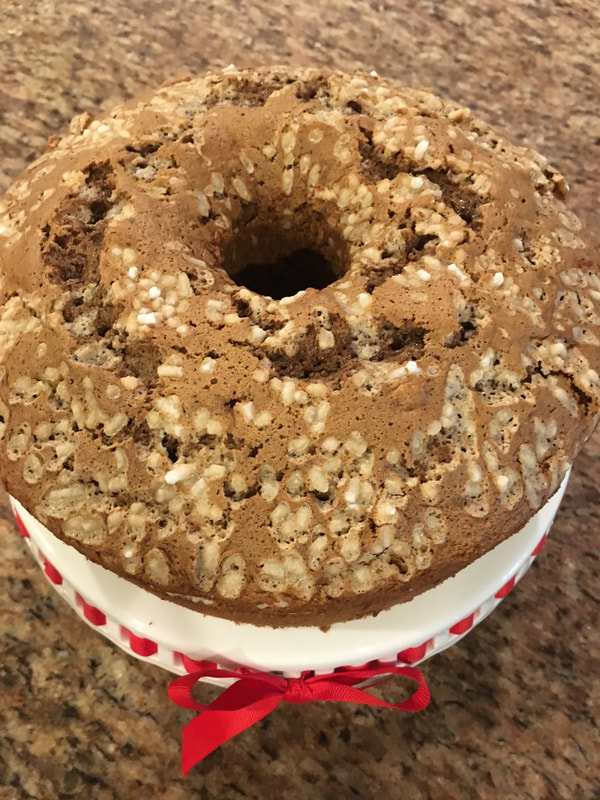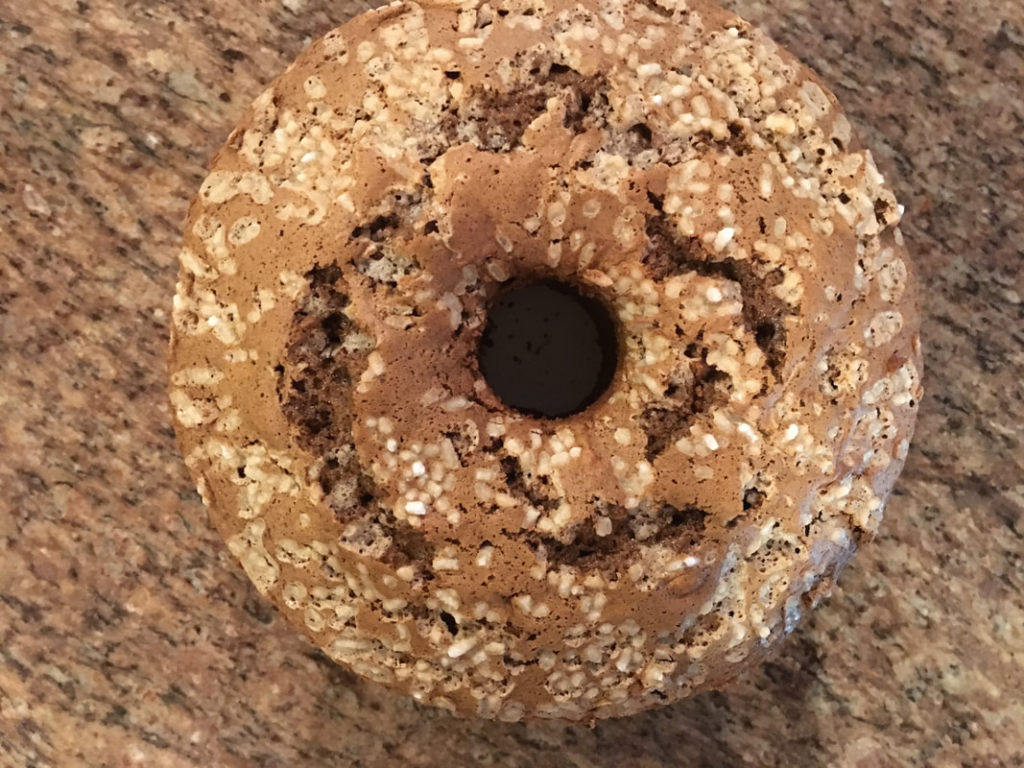 Espresso Dark Chocolate Sponge Cake
Ingredients 
2 cups all-purpose flour
4 teaspoons baking powder
1/2 teaspoon salt
1 1/2 cups sugar, divided
1/2 cup vegetable oil
6 large eggs, separated
3 tablespoons shaved dark chocolate (about 1 oz) 
2 tablespoons instant espresso powder 
3/4 cup freshly brewed espresso, cooled off 
1 teaspoon pure vanilla extract 
Directions
Preheat oven to 325 degrees.
In a large bowl, whisk together flour, baking powder, salt, and 1 cup sugar.
Make a well in center of flour mixture and add oil, egg yolks, dark chocolate, espresso powder, brewed espresso and vanilla extract. Whisk batter until smooth.
With an electric mixer on high speed, whisk egg whites until soft peaks form.
With the mixer still on, gradually add the remaining 1/2 cup sugar to egg whites and continue mixing until stiff peaks form.
Scoop about 1 – 2 cups of the egg whites and add them to the batter. With a hand whisk, incorporate them well into the mixture to loosen it up a bit. Do not over-mix.
Now using a rubber spatula, gently fold the remaining half of egg whites into batter. Fold them in gently so as not to deflate them. Mix until no white streaks remain.
Pour batter into an ungreased 10-inch footed angel food cake pan with a removable bottom; bake until a cake tester inserted near center of cake comes out clean, about 55 – 60 minutes.
Remove from oven; invert cake onto a baking sheet and let cool completely.
Run a sharp knife around edges to release cake. Plate & serve.
TRAVEL WITH US IN 2023! CLICK LINKS BELOW FOR ALL THE INFO!
THE TUSCAN COUNTRYSIDE: MAY 6 – MAY 13, 2023.
BOLOGNA and EMILIA ROMAGNA: MAY 14 – 21, 2023
THE AMALFI COAST: MAY 22 – 29, 2023
CALABRIA: SEPTEMBER 1 – 8, 2023
PUGLIA: SEPTEMBER 9 – 16, 2023

Cosa Mettere in Valigia per l'Italia
Everyone is always asking me what they should pack for Italy,
so I've created a quick reference guide that you can use for your next trip.
Hint: You don't need nearly as much as you think you do!