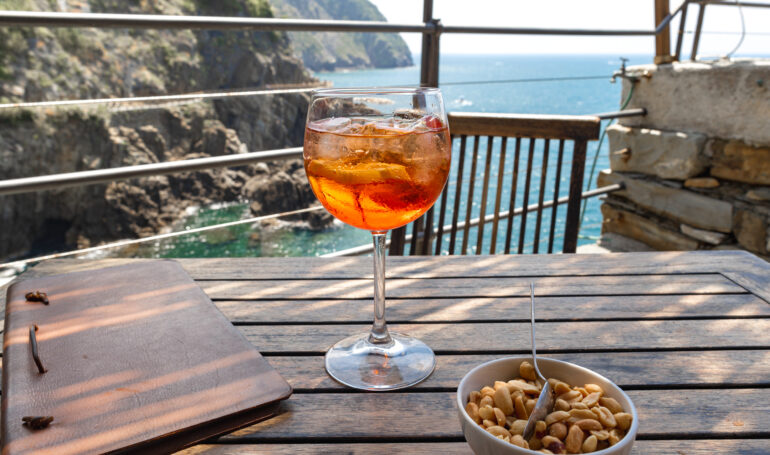 A Guide to Italian Summer Beverages
Summer is just around the corner, and it seems to be everyone's favorite season. Especially if we can spend it in Italy! Italian summers are ideal for sun, sand, sea, and gelato! Not to be outdone by any of these beautiful aspects of summer are the refreshing cocktails and spirits found all over Italy. Consider this your guide to Italian summer beverages. And yes, you can find any of these during any time of year; yet they seem to go down that much smoother in the heat. And Italy is no stranger to delicious drinks! So, if you're lucky enough to find yourself in Italy this summer, be sure to order one of the below. Or perhaps, make it your goal to taste them all while you are there. Or just as delicious, prepare them for yourself at home. It's five o'clock somewhere!
Aperitivi
Aperitivi, or openers, are drinks typically enjoyed before dinner as they "open" your appetite. They prepare you for the meal you're about to enjoy. They are an appetite stimulant, in a way, best enjoyed before eating a meal.
Negroni
The Negroni is an Italian cocktail loved all over the world and is recognizable by its dark orange – reddish color and particular and unique taste. The sweet taste of red vermouth meets the bitter taste of gin. The story begins in 1919 in Florence when Count Camillo Negroni, a regular at Caffè Casoni, abandoned his usual aperitif, the Americano, and asked the barman for a splash of gin instead of the usual seltzer. Customers liked this variation so much that, from that moment on, the Americano cocktail was called "the Americano in Count Negroni-style." Thus the Negroni was born as one of the most alcoholic aperitifs among those known, thanks to an alcohol content of 28%.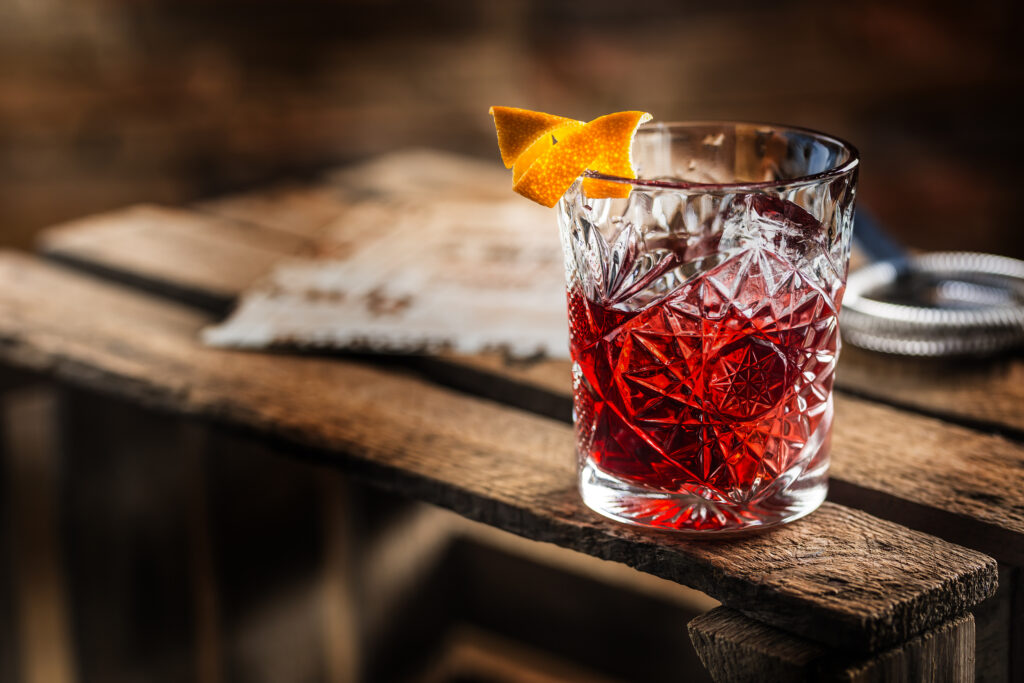 Negroni Sbagliato
The Negroni Sbagliato, also known as just the "Sbagliato," is the lighter version of the Negroni. A cocktail born from an error by Mirko Stocchetto in the Bar Basso in Milan in the 1960s. It differs from the traditional Negroni due to the presence of the sparkling wine that is used instead of gin. Somewhat reminiscent of the Spritz but with a more bitter taste.
Aperol
The word Aperol comes from the Fresh slang word Apero, which means aperitif. As the name implies, this is a favored pre-dinner opener in Italy. Light in color, bitterness, and alcohol content than Campari, Aperol has a citrus flavor with bitter undertones and can be enjoyed as an aperitif with added club soda, see below.
Aperol Spritz
The Spritz is an alcoholic aperitif prepared with Prosecco, Aperol, and club soda or sparkling water. The Spritz originated in the Triveneto area between the end of the eighteenth and the beginning of the nineteenth century when the Austrian soldiers combined the particularly intense Veneto wine with selzar water to helped dilute the drink. The term spritz derives, in fact, from the German "spritzen," which means to spray. The International Bartender Association officially recognized the Spritz prepared with Aperol as a cocktail in 2011, thanks to its great success worldwide.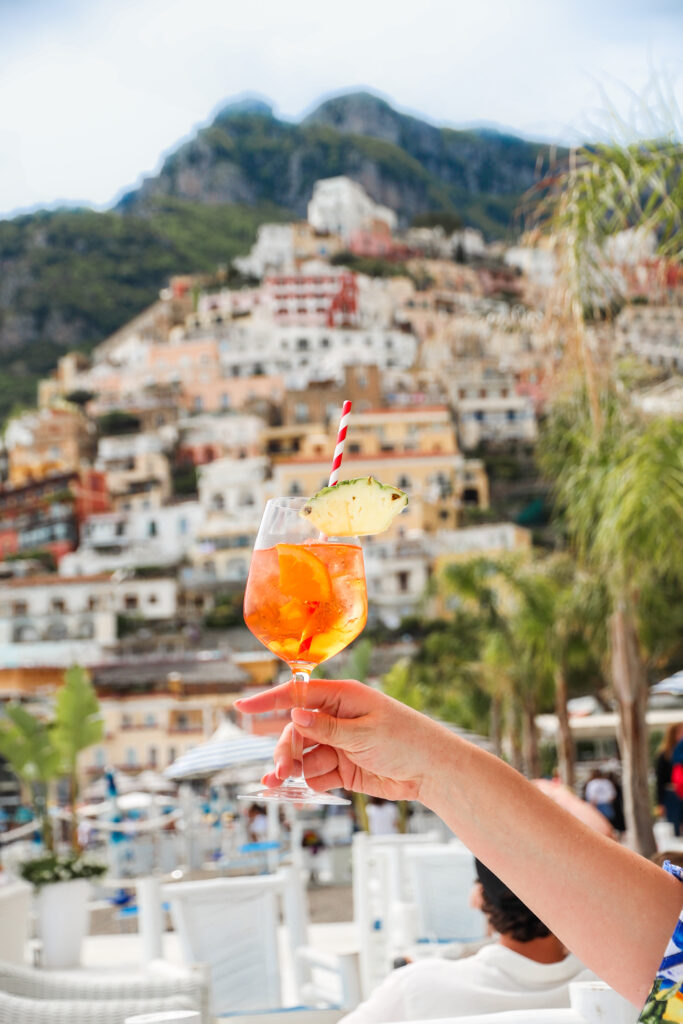 Bellini
The Bellini is a classic drink combining white peach puree and sparkling wine, and I confess, a personal favorite of mine. Made famous in Venice by a bartender working at Harry's Bar, it's still the favored drink of the Venetians and all the tourists making their way there over the summer months. It sounds plain and perhaps not too exciting, but it's pure deliciousness in a glass. Sweet, fizzy, and summery, it's surprisingly refreshing and the best alternative to the bitters above.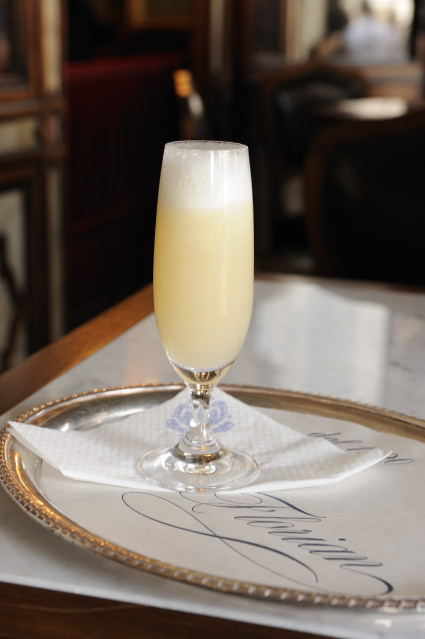 Prosecco Wine
Made from prosecco grapes, prosecco is Italy's version of the more expensive champagne. Produced mainly in Northern Italy, in the Veneto region near Venice, it can be fizzy or flat and enjoyed straight or added to fruity drinks, like the Bellini mentioned above, or the mimosa mentioned below. ​
The Hugo Spritz
The Hugo is one of the most requested cocktails in Italy. Particularly loved for its freshness and drinkability, it is a perfect drink for an aperitif with some appetizers. Its alcohol content is low, at around 8 percent, and varies only according to the prosecco used. There are only three ingredients: wine, seltzer, and elderflower syrup, with a few mint leaves as decoration. It is a typical aperitif of Trentino Alto-Adige, where this drink was born.
Mimosa
The Mimosa cocktail is a fresh and sparkling drink made with orange juice and prosecco or champagne, appreciated worldwide, and perfect for an aperitif. It is a variant of the Bellini cocktail, made with orange fruit pulp. A light cocktail typically served in a flûte and decorated with a slice of orange, the mimosa is the perfect drink for earlier in the day.
Digestivi
If you want something to aid your digestion, reach for a digestive instead, particularly after a large Italian meal. Drink the below if you've overdone it or want to end the dinner as the locals do in Italy!
Limoncello
If you've overdone it at the dinner table and think you can't fit one more bite of food, reach for a limoncello. This digestive drink comes from the island of Capri, which is not too surprising, seeing the area is well known worldwide for its lemons, and is one of Italy's most famous drinks. While favored year-round, consumption increases during the summer as it's delicious chilled.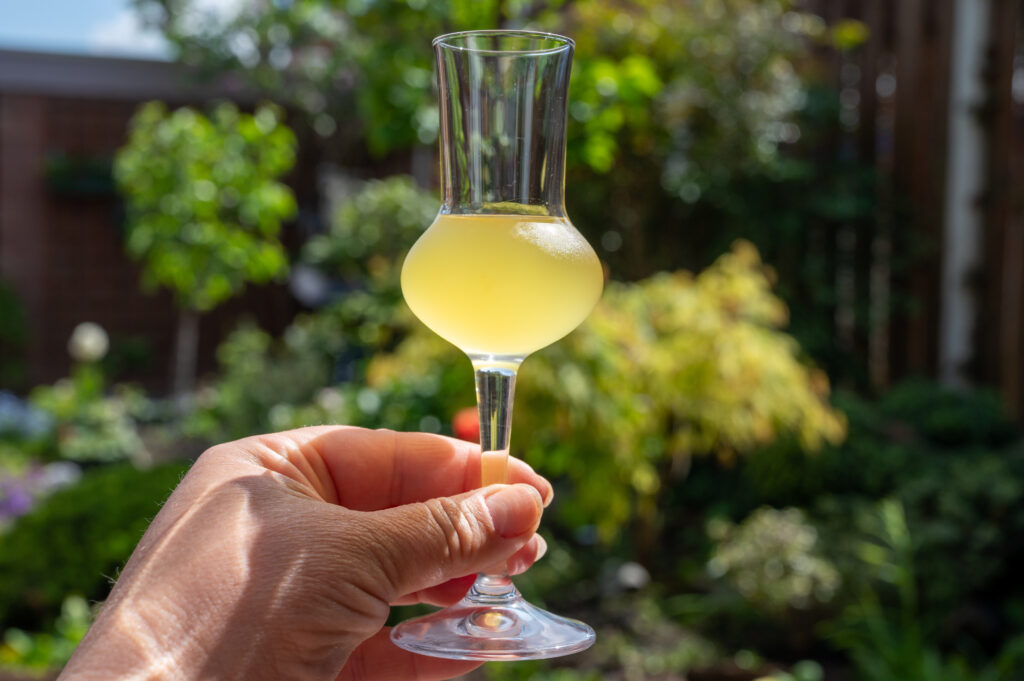 Lemon Sgroppino
The Sgroppino is a ubiquitous lemon drink, called "sgropin" in Veneto. The term sgroppino derives from the word sgropparsi, which means "to digest." Sgroppino is an excellent dessert drink usually served in a champagne flute to cleanse the palate after meat and fish dishes or enjoyed as a digestif on summer holidays. A drink similar to lemon sorbet but differs in the addition of spirits. To prepare a sgroppino, you need lemon ice cream, vodka, and prosecco. Read more about the Sgroppino here.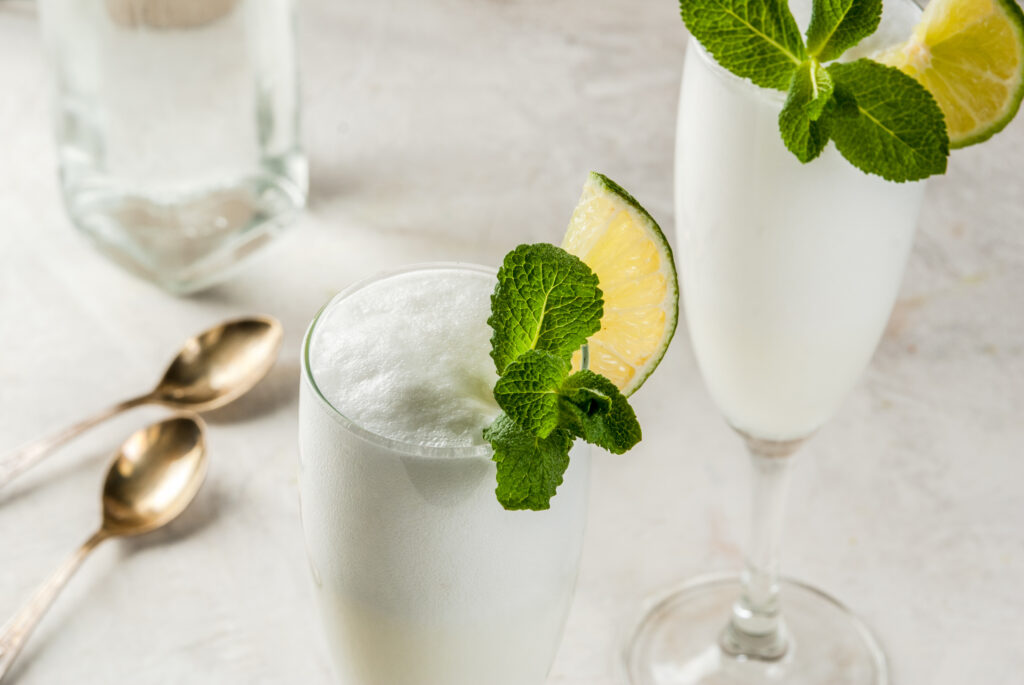 Fernet Branca
Consider a shot of Fernet Branca if you've overdone it on the food. So much so that Limoncello will not cut it. One of the most recognized drinks in the bitters category, Fernet Branca is a potent drink, menthol in flavor. This is not for the weak of heart or stomach. Heartburn is sure to follow!
Espresso Corretto
Typically enjoyed after dinner (or delicious at any time of day, in my opinion), a "corrected espresso" is a shot of espresso with some grappa, Sambuca, or anisette liquor added. My personal preference is adding the anisette. This espresso is delicious with dessert and optimal for dunking a few crunchy anisette biscotti. This also makes an excellent base for dipping your ladyfingers when making Tiramisu at home.
​Amaretto
Sweet, while still a little bit bitter (the name amaretto mean bitter from the Italian word amaro), the amaretto is almondy in flavor and delicious with a few cookies on the side. This post-dinner drink is delicious and served simply over ice and also favored by many home bakers and used in baking extensively. Amaretto Disaronno is by far the most widely used brand in Italy, and all easily recognize its distinctive square bottle.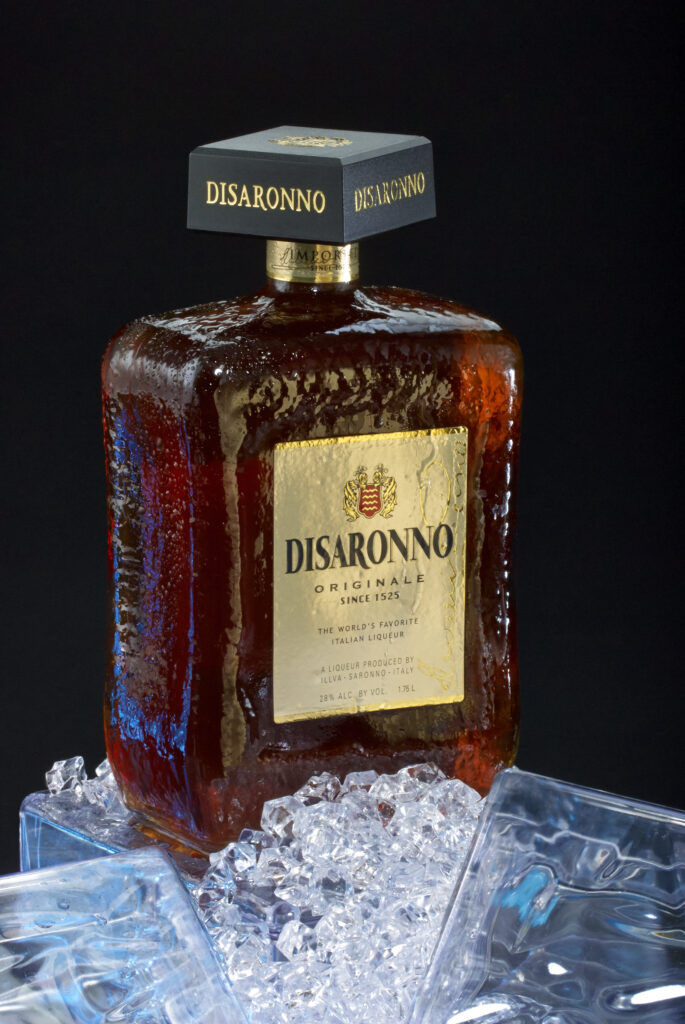 Frangelico
But, if, like me, the almond flavor of Amaretto isn't your nut liquor of choice, than order a Frangelico instead. From the characteristic and unmistakable bottle, which in shape resembles a monk with joined hands, Frangelico is a delicious Piedmontese hazelnut liqueur. It is moderately alcoholic and extremely versatile. Frangelico is delicious and served straight up, over ice, or better yet, over a bowl of hazelnut gelato. Frangelico is also a great choice to add to an espresso corretto.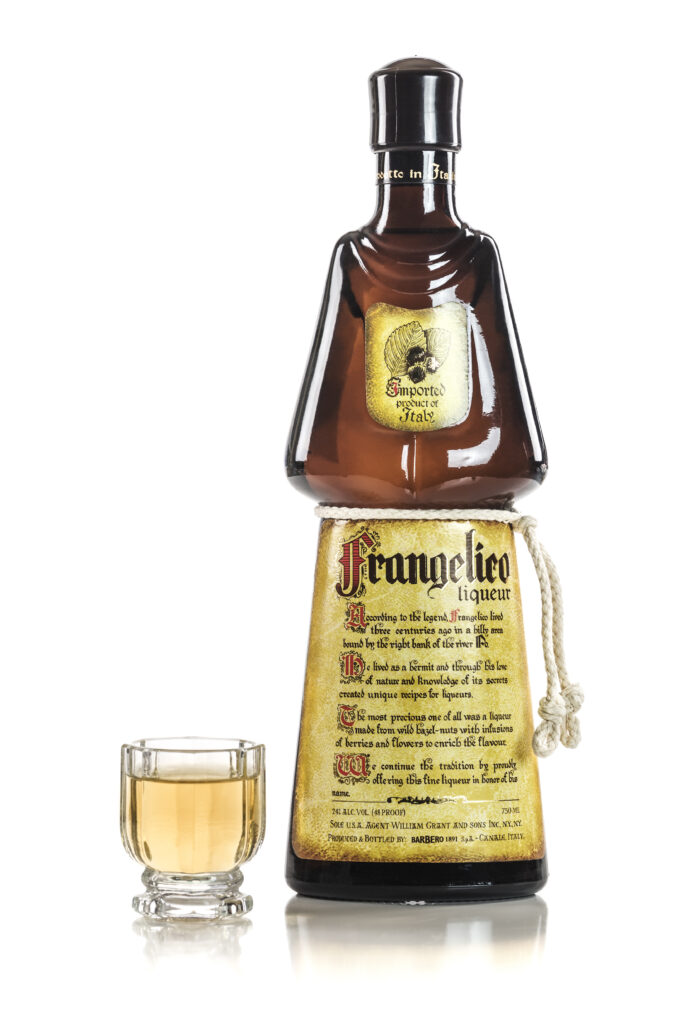 Espresso Martini
The Espresso Martini is a cold cocktail made with vodka, coffee liqueur, sugar syrup, and espresso coffee, ideal as an after-dinner drink, often to accompany chocolate or intensely flavored desserts. The espresso Martini is typically served in the classic frozen Martini glass.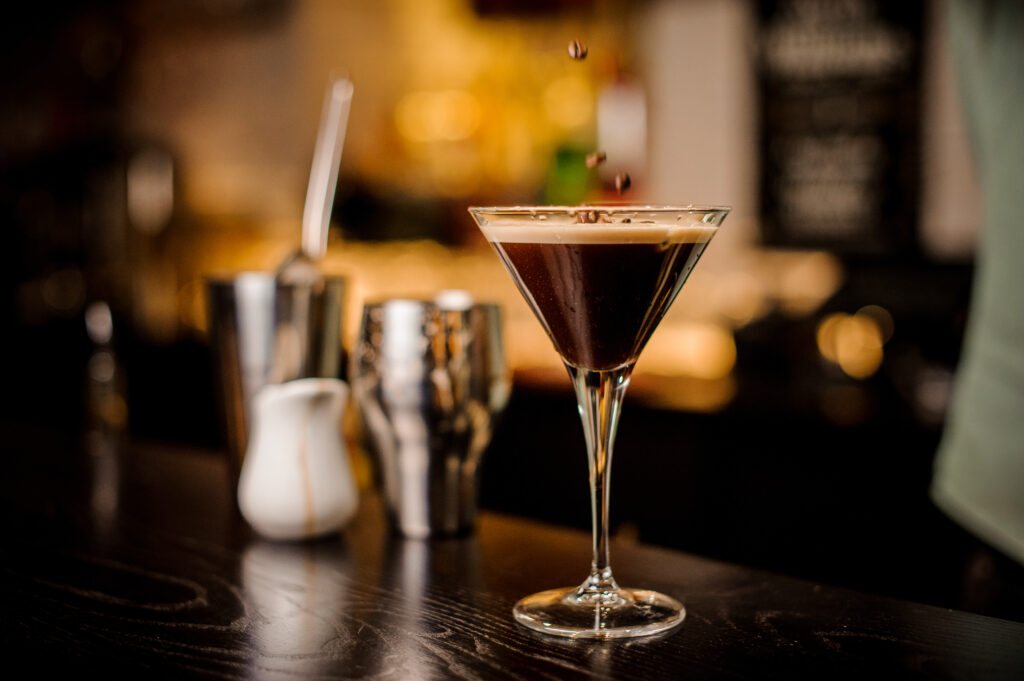 Where to get the best drinks in Italy?
Wondering where to get the best drinks in Italy? Wonder no more! Add any of the places below to your list when visiting Italy next time. Click on the bolded bar name to be taken directly to their website.
The Atrium Bar of the Four Seasons Hotel Florence is a must for anyone that enjoys a hint of extravagance. An address of incredible luxury, like the hotel that hosts it, here mixologist Edoardo Sandri creates unexpected cocktails inspired by the hotel's exclusive Spa treatments.
The oldest café in Florence, born in 1733, Gilli continues to set trends, not just for its desserts but also for the cocktails and drinks it serves. I recently added Caffe Gilli as one of the best places to get your espresso. So if you're reading this and seeing this name again, it's a sign that I really want you to visit this cafe.
Bar Basso is the historic bar where the founder Mirko Stocchetto invented the Negroni Sbagliato, with prosecco instead of gin. Despite its more than 50-year history, Bar Basso remains among the places to be in Milan. The New York Times has included it among the unmissable stops in the city.
Drink Kong is the first "solo" project by Patrick Pistolesi, one of the best Roman bartenders, who has brought his minimalist drink list to this eclectic venue. The menu only shows the name of the drink and the primary spirit. So trust yourself when making your selection; it will be worth it.
Inside the exclusive Palazzo Manfredi, a 5-star luxury hotel in Rome, The Court is where spectacular cocktails are savored while looking at the Colosseum.
Owned by the famous and award-winning bartender Alex Frezza, at L'Antiquari, you will find a mix of classic and modern drinks. In addition, jazz concerts are often part of the experience when visiting L'Antiquario.
You can go to this pub & bar after visiting Lecce Cathedral. You can order delicious food along with many delicious bourbons, martinis, or spritzers.

What do you think? Did the above list capture your favorite? Whaat is your favorite? Let me know in the comments below.

Cosa Mettere in Valigia per l'Italia
Everyone is always asking me what they should pack for Italy,
so I've created a quick reference guide that you can use for your next trip.
Hint: You don't need nearly as much as you think you do!