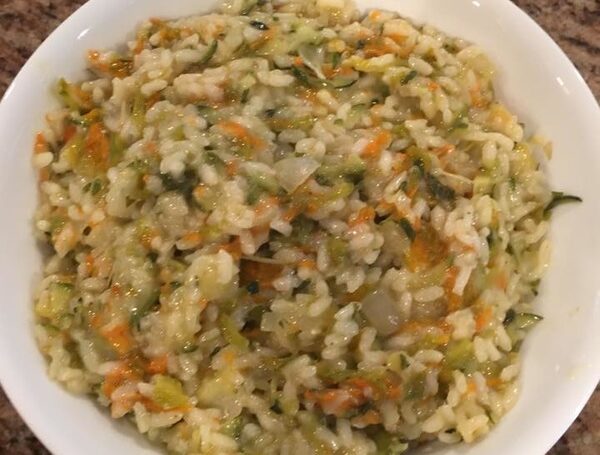 Zucchini Blossom Risotto
Summer is winding down and bringing with it its bounty of delicious produce. I will miss the peaches, watermelons, eggplants and zucchini but most of all, I will miss zucchini blossoms. There is something about these that just bring me back to Italy. They are such an expensive treat here, unless you grow your own, that with every summer trip back to Italy, I try to get my fill of them! I got my hands on some yesterday so today, I tested a new recipe. I'm a big fan of risotto, I just love it any which way, so I decided to use up some of the blossoms in risotto. I've made it with just the zucchini before, as those are easy to find, but never with the blossoms. It turned out absolotely delicious! Pretty happy with the end result! A bit of effort but well worth it!
Zucchini Blossom Risotto

Ingredients
1 medium zucchini
24 – 30 zucchini blossoms

1 small onion, chopped
fresh parsley & basil, chopped
3 tablespoons for olive oil
1 ½ cups Arborio rice
½ cup white wine
6 cups vegetable broth
1 teaspoon salt
1 tablespoon butter
½ cup freshly grated parmigiano cheese

Directions
On the course side of a box grater, shred the zucchini and set aside on a paper towel in order to remove some of its moisture.
Prep the flowers by opening them and removing the inside bud. Rinse them and dry them out with some clean paper towels. Course chop them and set aside on a paper towel.
In a stock pan, heat up your vegetable broth and keep the burner on low during the risotto making process.
In a large skillet set to medium heat, add your onion, parsley, basil and oil and simmer until onion becomes a bit translucent; about 2 – 3 minutes.
Add the rice and cook it for just a few minutes, until it becomes fragrant and toasty.
Add the wine. This will splatter about a bit as the wine hits the pan. Cook off the wine for a few minutes.
Add 1 cup of hot vegetable broth, the zucchini and the flowers. Cook until the flowers have wilted and the broth has cooked off.
Lower the heat to low-medium and continue adding broth one cup at a time until the rice is fully cooked, this will take about 30 minutes.
Remove from the heat and add one tablespoon of butter and the parmigiano cheese. Blend well until butter and cheese are fully melted.
Plate and serve immediately.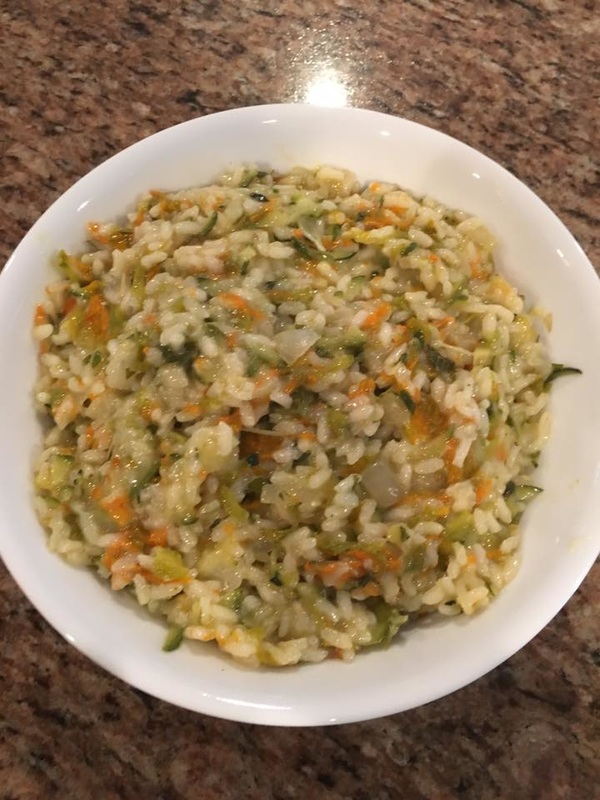 Cosa Mettere in Valigia per l'Italia
Everyone is always asking me what they should pack for Italy,
so I've created a quick reference guide that you can use for your next trip.
Hint: You don't need nearly as much as you think you do!