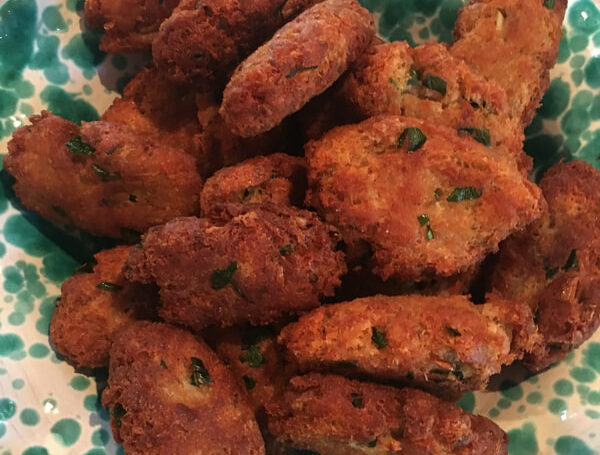 Tuna Fritters
I love Italian canned tuna packed in olive oil. In fact, I love it so much, my pantry is never without at least 5 – 6 cans. I use it in salads, in pastas, even added to a red sauce. But as with anything, once fried, it tastes even better!
 
Now, I recognize that this recipe may sound a bit strange and very unique, but trust me when I say, these are addictive. Hot and right out of the oil, with just a sprinkle of salt on them is the best way to enjoy them. These are great as appetizers, or they go perfectly as snack food, such as game day munchies. This is essentially a meatball, with the exception that we're using canned tuna instead of ground meat. The key, as with any recipe really, is making sure you use high quality ingredients. You will want to use tuna packed in oil for this, and not the watery one. The parmesan should be freshly grated and not the one you find in the green can on grocery shelfs! In fact, that shouldn't be in your kitchen to begin with. Next is the breadcrumbs. I get mines at a local Italian bakery. You could also make your own by drying out some bread in an oven that's turned off, then grind in the food processor. Like the parmesan in the "tube," breadcrumbs that have been sitting on store shelfs in cardboard containers just can't compete with fresh ones.
 
Next, I can't stress enough the importance of the Italian bread needed for soaking. You don't want to use anything that's super soft, like American bread, and nothing super crusty, like a French baguette. Try to find a good quality Italian sliced bread, like a round bread typically found in Italian bakeries.
 
Arm yourself with great ingredients, and you will not be disappointed.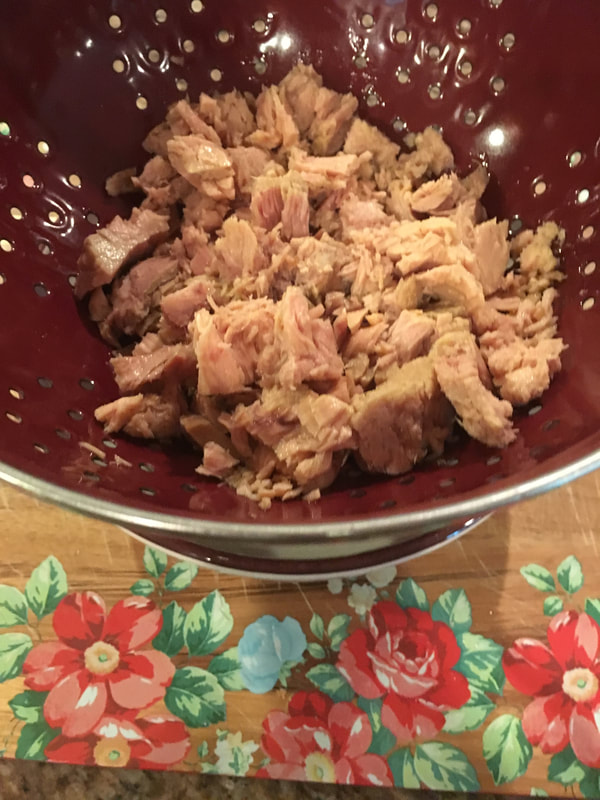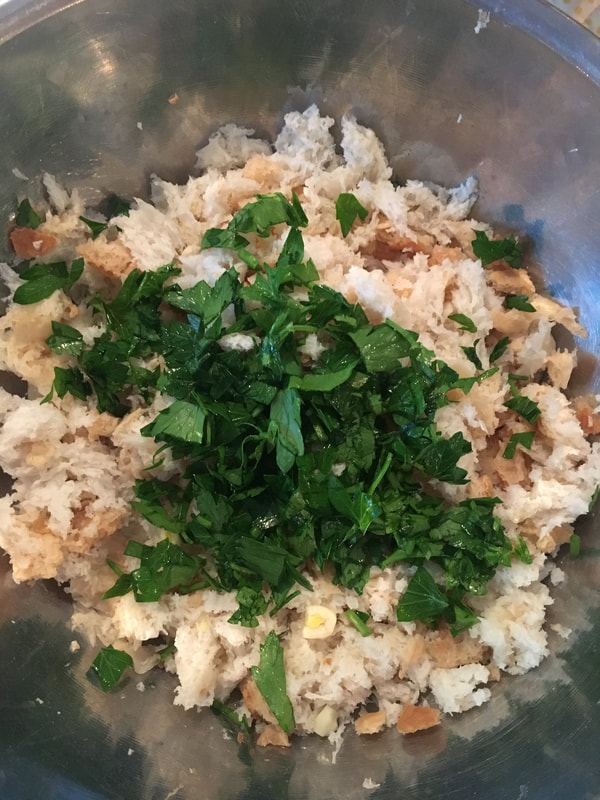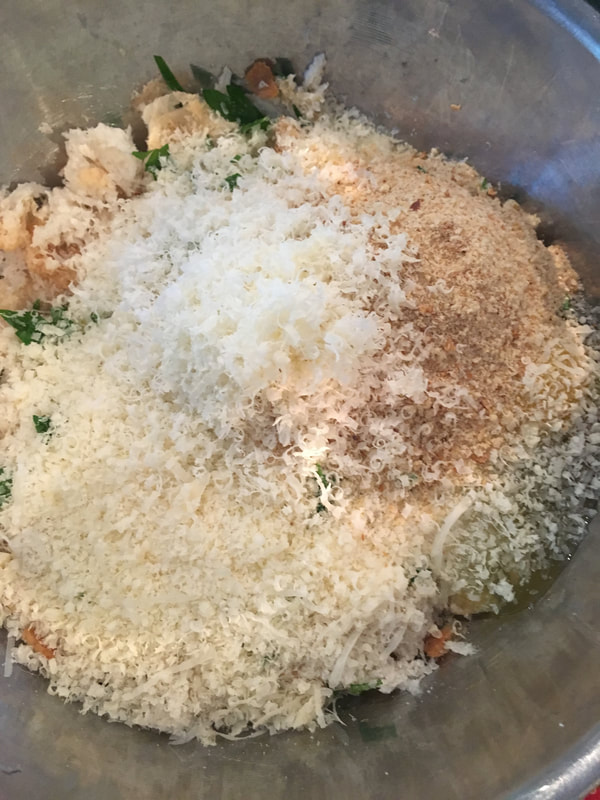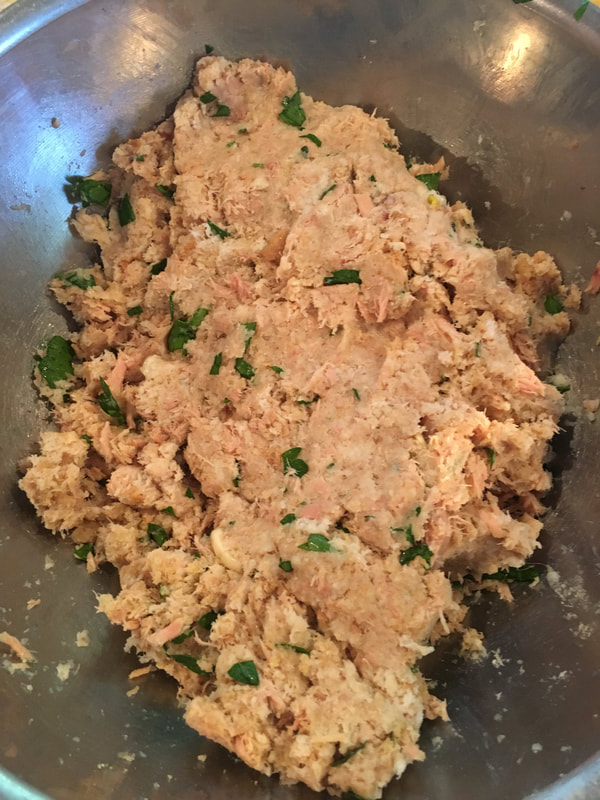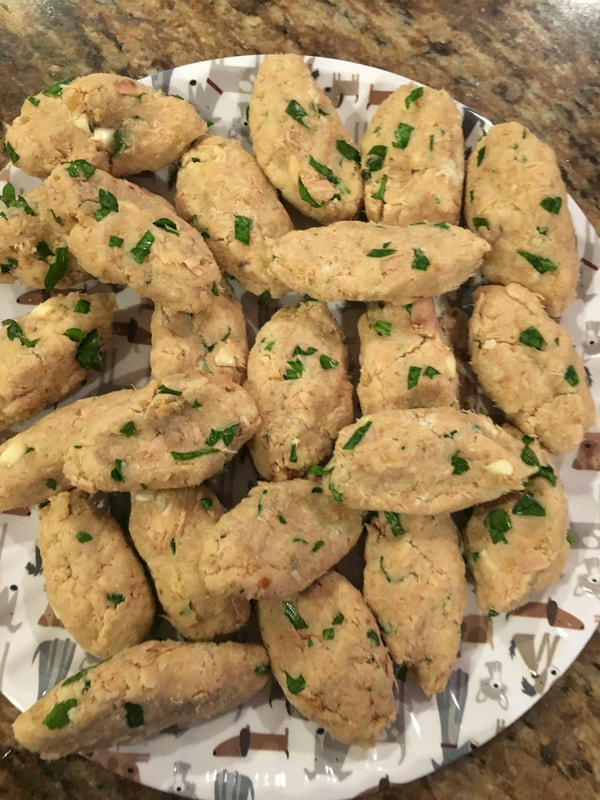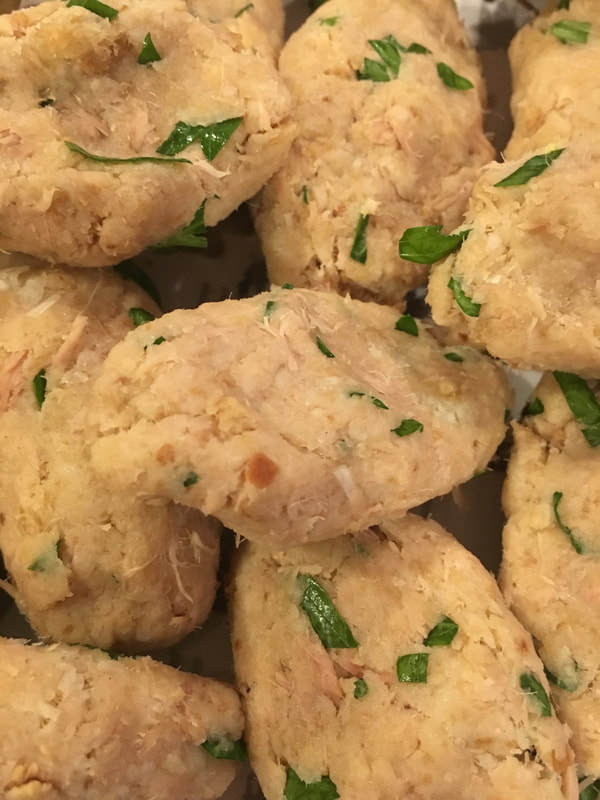 Tuna Fritters
Ingredients
3 – 4 slices Italian bread
3 (5 – 5.5 oz) Italian tuna packed in olive oil, drained
½ cup bakery-style breadcrumbs
½ – ¾ cup freshly grated Parmesan cheese
2 eggs, slightly beaten
3 – 4 tablespoons chopped parsley
2 – 3 garlic cloves, minced
1 teaspoon salt (or to taste)
Vegetable oil for frying


Directions
In a medium bowl, add the bread slices and soak them in water for 10 minutes. Drain the water and with your hands, squeeze as much of the water out as posisble. Using your hands or a knife, break up the bread so it's crumbly and broken up. Add it to a large mixing bowl.
Add the canned tuna to a colander and drain the oil. (I reserve the oil and add it to a salad or other use as it's very flavorful.)
To the bread bowl, add the drained tuna, and all the rest of the ingredients.
Using clean hands, mix everything together well until all the ingredients are well incorporated and you have a mixture that resembles that of uncooked meatballs/meatloaf.
Shape the mixture to resemble fritters (see image) or small patties and place them on a clean dish.
Heat several inches of vegetable oil in a frying pan. Fry the fritters for several minutes per side, until golden brown (see image.) Drain on paper towels. Serve hot alongside some lemon wedges, if desired, or spicy marinara sauce for dipping.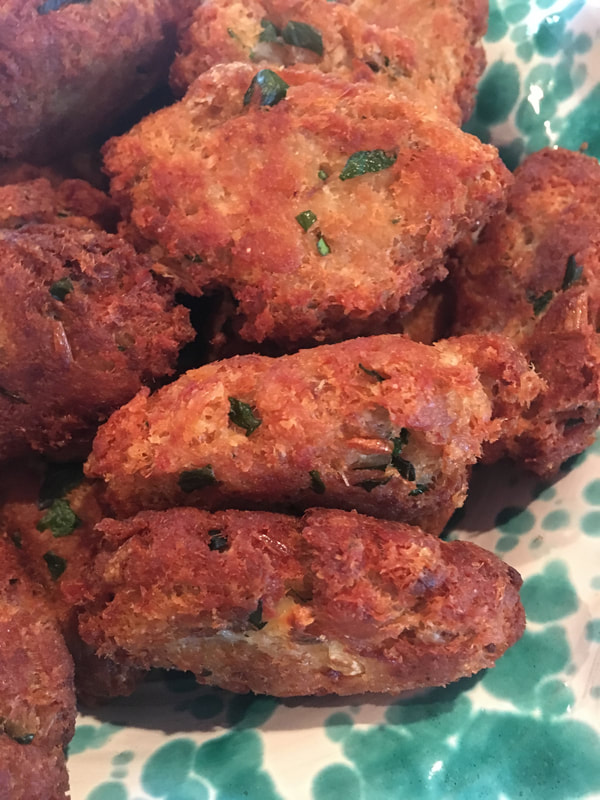 Cosa Mettere in Valigia per l'Italia
Everyone is always asking me what they should pack for Italy,
so I've created a quick reference guide that you can use for your next trip.
Hint: You don't need nearly as much as you think you do!