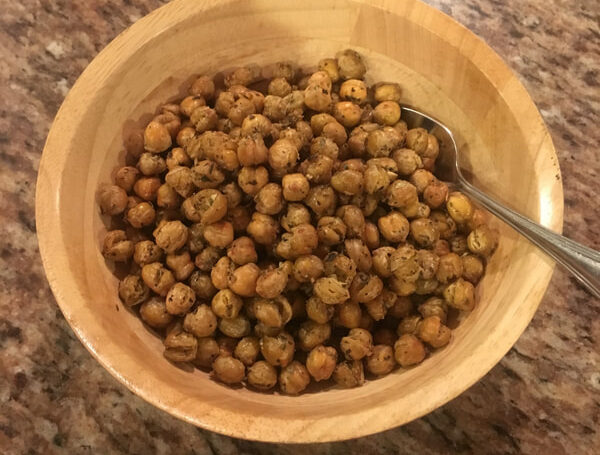 Roasted Italian Herbed Chickpeas
For me, it usually hits around 3:00PM. That time of day when both lunch and dinner seem so far away! I usually turn to fruit and something that satisfies the craving. Or the never disappointing coffee with a biscotto. If that doesn't do it, I turn to nuts. The thing with nuts is that while they are healthy, they are also very addictive. I can keep going far past the recommended dose, and then feel guilty about it. It's far too easy to overeat nuts, so recently, I decided I needed an alternative.
My paternal grandparents in Italy owned a bar right under their house. They lived about 20 minutes from our own home and every time we would visit them, they would always be hard at work tending to their clientele. I have vivid memories of walking in and being hit by the smell of wine. There would be men playing cards at the tables, gambling their small income, drinking homemade wine and munching on snacks my grandmother had prepared.
My grandmother was a savvy businesswoman in her own right and she knew that giving those card-playing men salty snacks would lead to more wine sales!
I digress. What does this have to do with chickpeas, you ask? Well, one of the snacks my grandmother made was roasted chickpeas! Far cheaper than nuts, she'd toast these up with plenty of salt (to induce thirst) and serve them to the unsuspecting men. They'd eat them by the handfuls and keep buying wine by the glass. They'd run a hefty tab, all thanks to cheap legumes!
These really hit the spot when afternoon munchies occur. They are healthy, delicious, adaptable and you can keep eating them without the guilt that accompanies eating far too many cashews! Just don't over do it on the wine. 😉
The recipe below is just for guidelines. You can obviously use whatever herbs and spices you like. I prefer the milder Italian herbs, but some other nice spices that have more of a kick include paprika, cumin and cayenne pepper. Adjust to taste.
​
​I will admit, they really go well with a glass of vino. Just one glass! 😉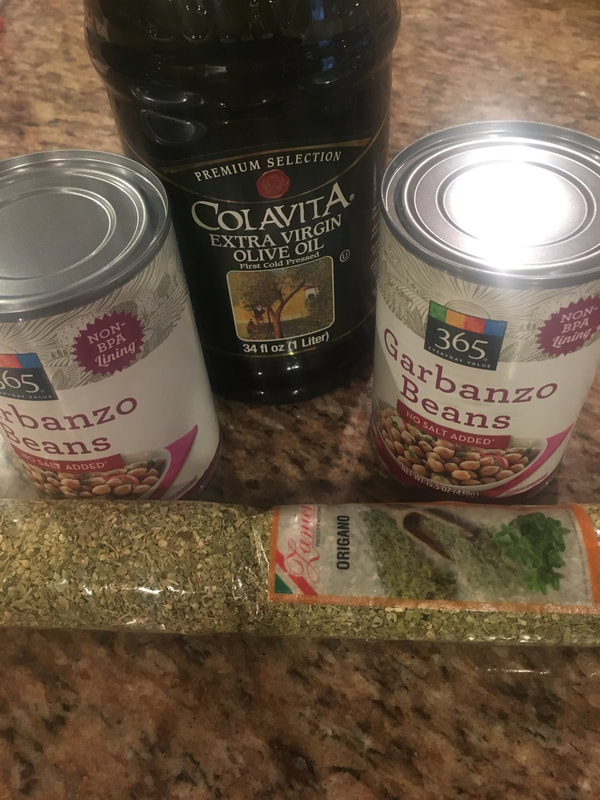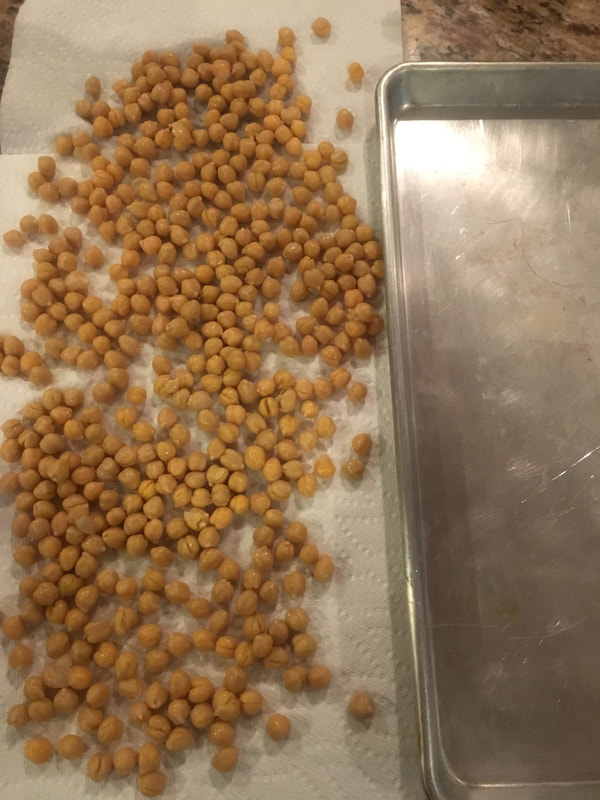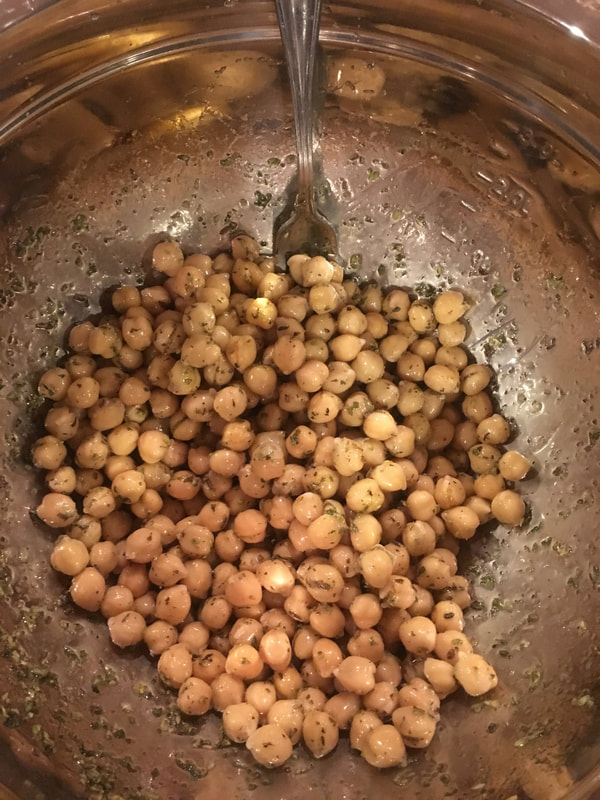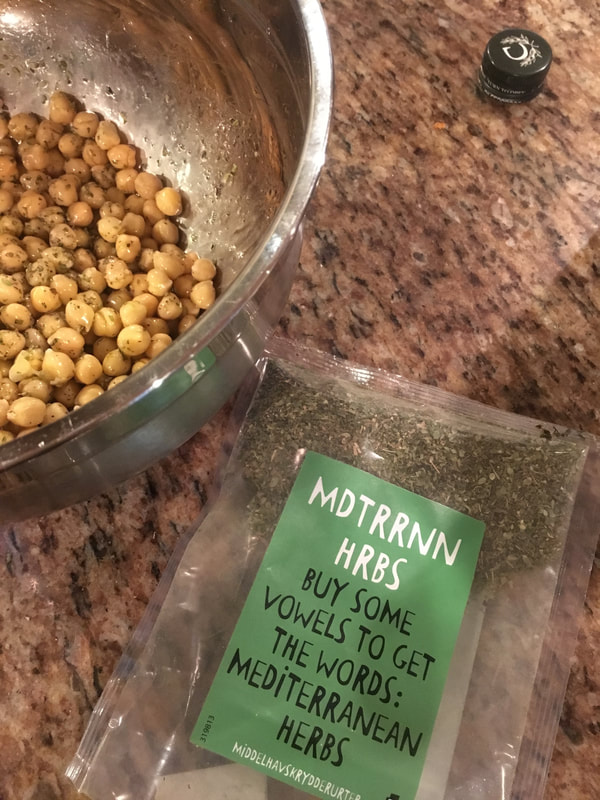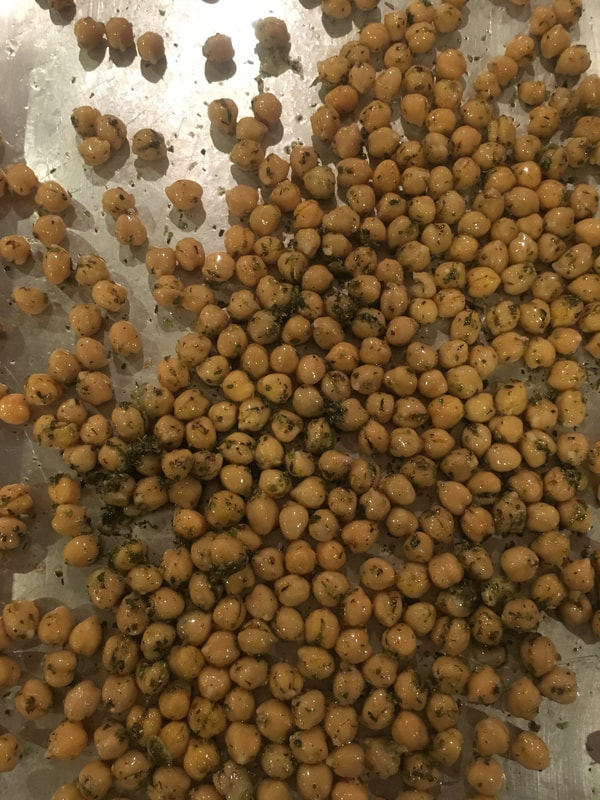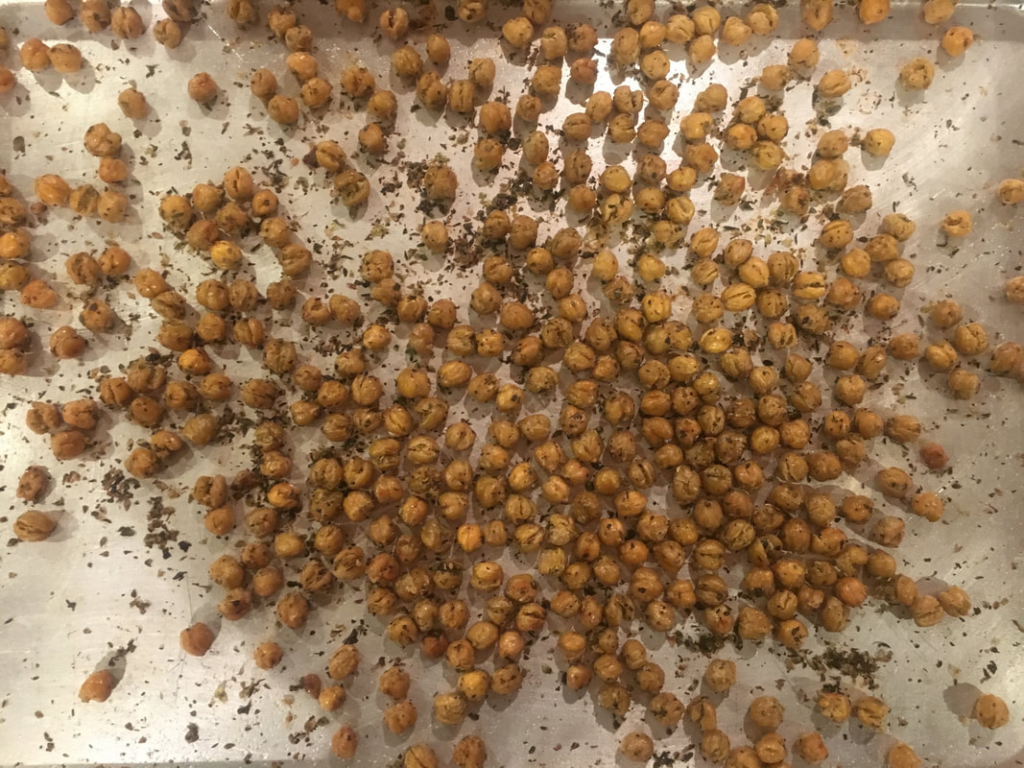 Roasted Italian Herbed Chickpeas
2 15 oz cans chickpeas
3 tablespoons extra virgin olive oil
1 – 2 tablespoons mixed Italian herbs (or to taste)
1 teaspoon salt (or to taste)
Directions
1. Preheat oven to 400 degrees. Place a clean baking sheet in the oven to heat up.
2. Rinse the chickpeas and place them on several layers of paper towels or a clean linen kitchen towel to dry.
3. Place chickpeas in a bowl and add the oil, herbs and salt. Mix well with wooden spoon.
4. Remove pan from the oven and add the chickpeas.
5. Roast chickpeas for 40 – 45 minutes, shaking the pan every 10 minutes so they don't stick.
6. Remove them from the oven and allow to cool on the baking sheet completely before plating them to a serving bowl.

Cosa Mettere in Valigia per l'Italia
Everyone is always asking me what they should pack for Italy,
so I've created a quick reference guide that you can use for your next trip.
Hint: You don't need nearly as much as you think you do!