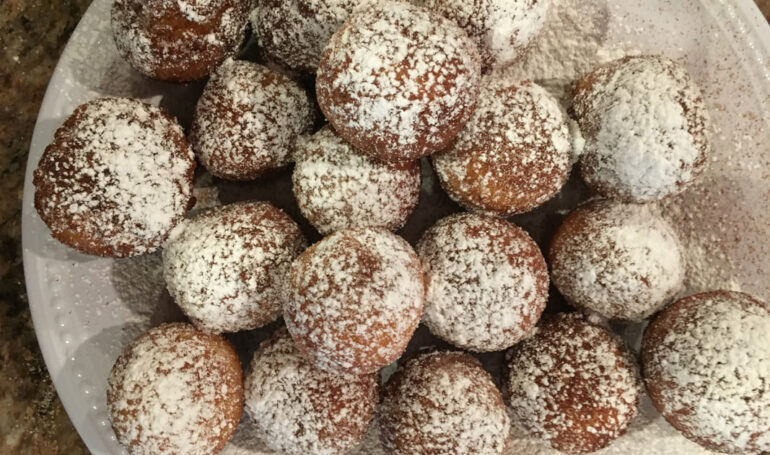 Ricotta Donuts
Light and airy, castagnole di ricotta, or ricotta donuts, are an indulgent treat typically enjoyed in Italy during the season of Carnival, which is kicking off this week-end in Venice and all over Italy. Fried foods such as chiacchiere, struffoli, zeppole or these castagnole are traditional for this time of year as a treat before the supposed season of fasting during lent.
I dusted them with cinnamon sugar, and topped them off with confectioners sugar as well. Because, you know, two sugars are always better than one! These are best enjoyed the same day they're made, but they should be left to cool off completely after frying and before enjoying them. Instead of the sugars, you can also opt to drizzle some fresh honey over them. 
These treats are incredibly easy to make. So easy in fact, that I think you would rather choose to make them at home than getting in the car to get to the local donut shop. They only have a handful of ingredients and come together in less than 5 minutes. Kids love these, as do adults! And don't worry, you don't just have to make these during carnival, they're great year round!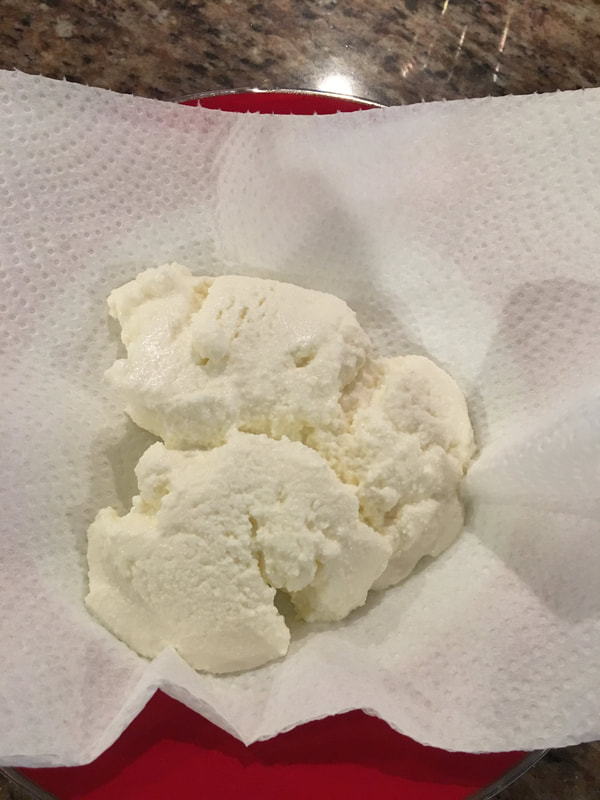 Depending on the brand of ricotta you use, you may want to drain it on some paper towels for a few minutes, if it's too wet. Mix the sugar with the zest in order to gain maximum flavor.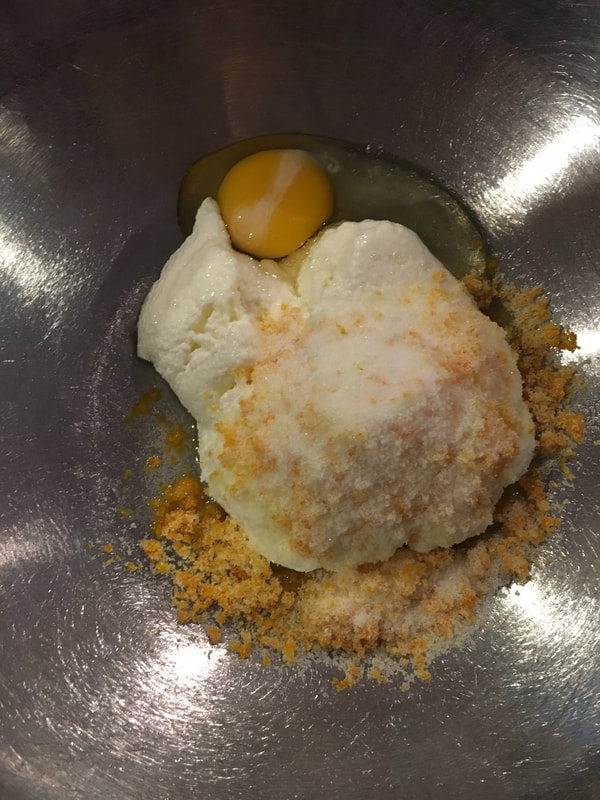 With a whisk, blend the ricotta, egg, sugar and zest. Be delicate, you don't want to beat up the dough, just blend the ingredients.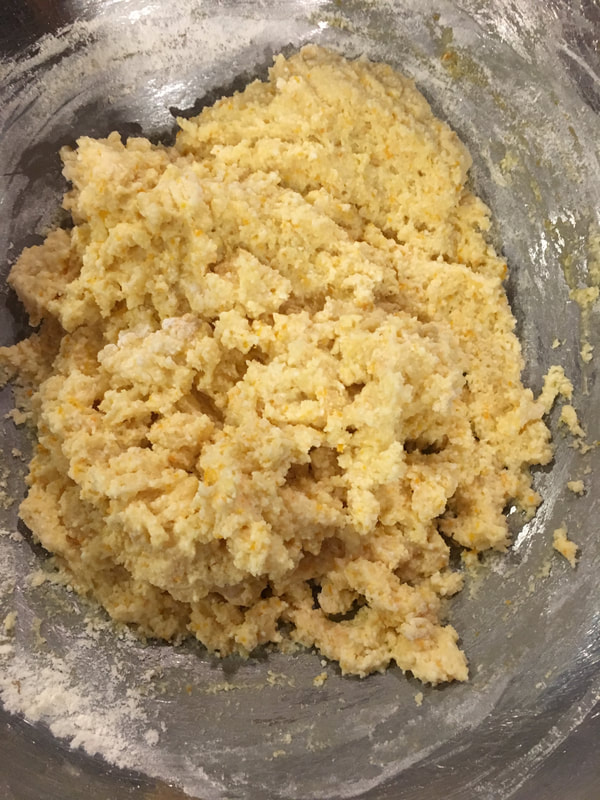 Add the flour and baking powder and mix well using a hand whisk. Shape them into desired size, I admit, these are a bit on the larger size. Depending on the size, you will end up with anywhere from 18 – 28 castagnole.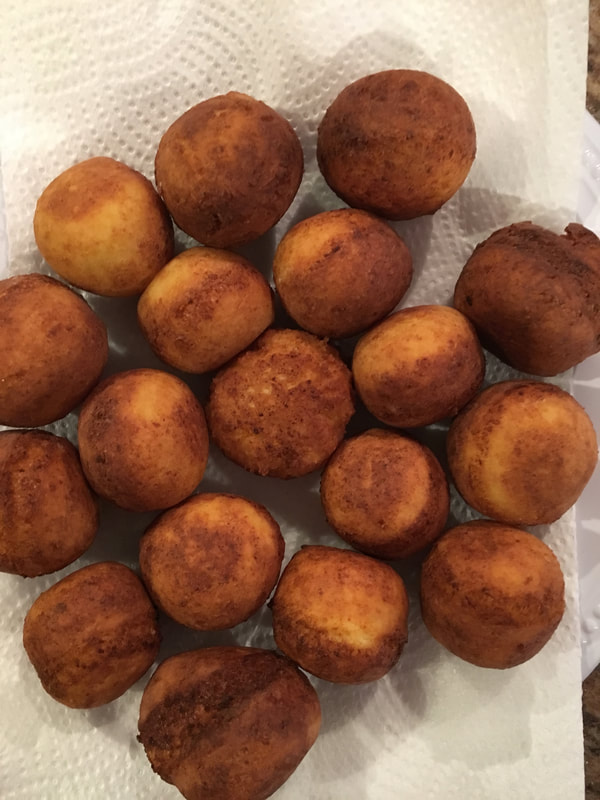 Right out of the hot oil, roll them in cinnamon sugar so that the sugar adheres nicely while they're still hot.
Castagnole di Ricotta
Ricotta Donuts
Ingredients
1 heaping cup of ricotta (drain on paper towel if it's looking very moist)
1 egg
1/2 cup sugar
zest of 1 – 2 oranges or lemons
1 heaping cup of all purpose flour (plus more for shaping)
2 teaspoons baking powder
Vegetable oil for frying
Directions
1. In a medium bowl, mix the ricotta, egg, sugar and zest using a hand whisk. Do not overbeat the mixture.
2. Add the flour and baking powder, and again using a hand whisk, mix the flour and baking powder until incorporated. Do not over mix. 
3. Using floured hands, shape the dough into small meatball shaped balls and place them on a floured dish. Continue with the rest of the dough, flouring your hands as needed. The dough will be sticky.  Depending on the preferred size, you will get anywhere from 18 – 28 castagnole. 
4. Using a deep frying pan (or deep fryer), add several inches of oil, or more than enough to fully cover the castagnole once immersed in the oil. Heat the oil to about 350 degrees.
5. Depending on the size of the pan, add 5 – 7 castagnole and fry for 3 – 4 minutes, until golden. Carefully remove them from the oil and place them on a dish that has been lined with clean paper towels. Continue frying the rest of the prepared castagnole.
​6. Roll them in cinnamon sugar and dust them with confectioners sugar. Cool completely before serving. *The castagnole are most delicious the day they are prepared .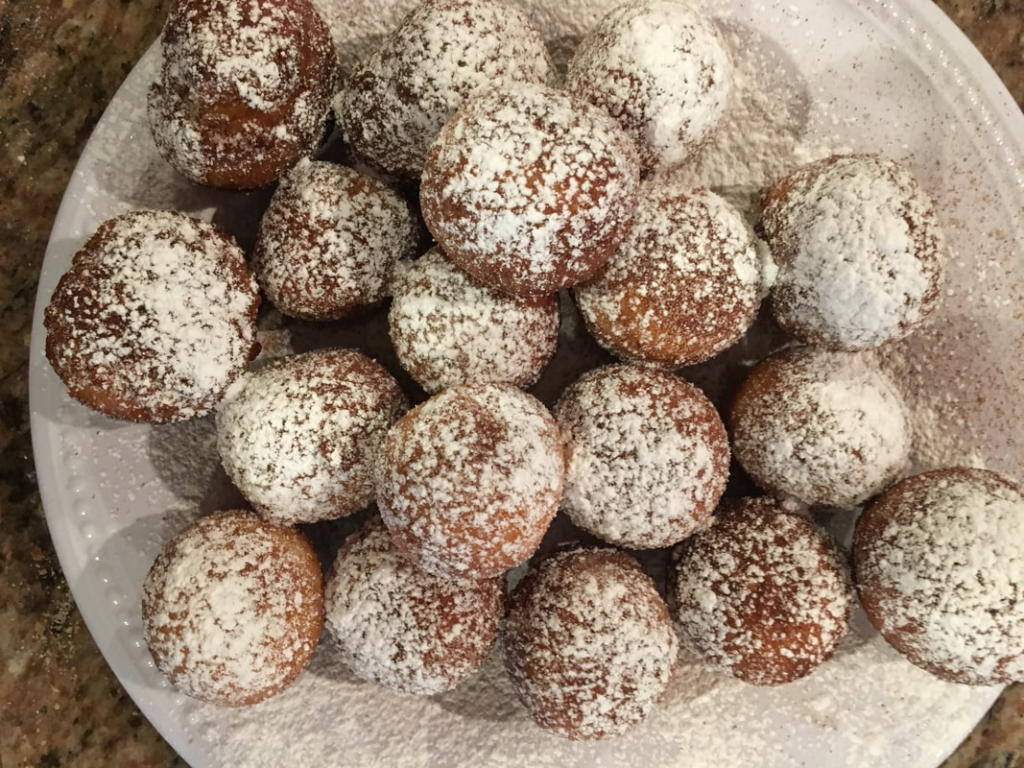 Cosa Mettere in Valigia per l'Italia
Everyone is always asking me what they should pack for Italy,
so I've created a quick reference guide that you can use for your next trip.
Hint: You don't need nearly as much as you think you do!