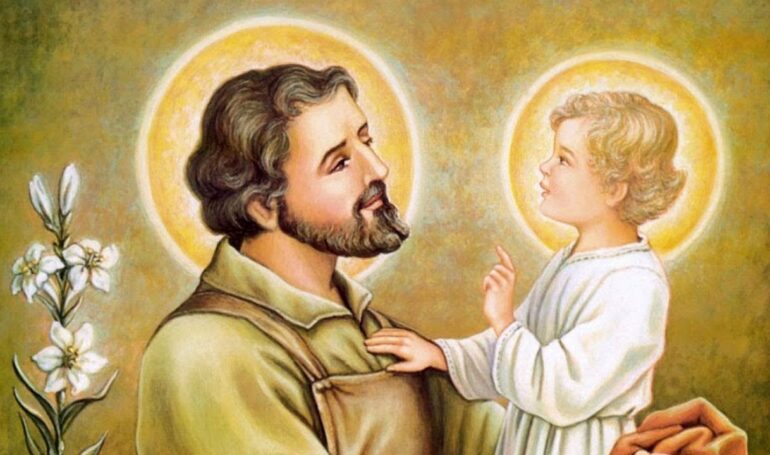 The Feast of St. Joseph
We're in the middle of March and for Italians, March means a few things. We're in Lent, so chances are, Catholics have Easter on their minds. But before that, we're looking forward to celebrating the Feast of St. Joseph, or La Festa San Giuseppe, in Italian. Celebrated on March 19th, the feast honors Joseph, husband to the Virgin Mary, and earthly father to Jesus. It is also the day in which Italy celebrates Father's Day. And if your name is Joseph or Josephine, you will also be celebrating your "onomastico." An onomastico is the celebration of your "name" day. St. Joseph, St. Francis, St. Anthony, St. Anne, St. Catherine and so forth, are all celebrated name days in Italy. And while not celebrated with the same grandiose flare of a birthday, an onomastico is also cause for celebration. Family, friends, and of course, a cake or pastries and always involved.
St. Joseph and Sicily
All of Italy celebrates the feast day of St. Joseph, and Father's Day, but it is in Southern that this holiday takes center stage. Particularly in Sicily, where the island puts on a large feast in his honor. St. Joseph is credited to have saved the Sicilians during one of their major droughts, the honor him fully, the island celebrates in grand style with religious processions and festivals. Tradition has it that residents prayed to St. Joseph for rain. The rain came, and as such, their spring crops were spared from being destroyed, preventing a widespread famine for Sicily. It is believed that this is the reason the celebration is held in March.
St. Joseph's Day Table
​A traditional "alter" or "St. Joseph's Table" is also popular in Italy. Placed in private homes, churches, social clubs and even cafes, creating a table for St. Joseph is commonplace. Many Italians brought this tradition with them to the States, and it is still honored by many today. The table is filled with gifts, both of food and sentimental ones, offered to the saint in thanksgiving. Generally, a statue of St. Joseph is placed at the head of the table and is surrounded by gifts of various foods, citrus fruits and of course, breads. On the feast day, an open house is held, inviting friends and family to join in the celebration of eating the gifts left on the table. Fava beans, one of the spared crops, represent good luck and abundance. Be sure to add them to your table for March 19th.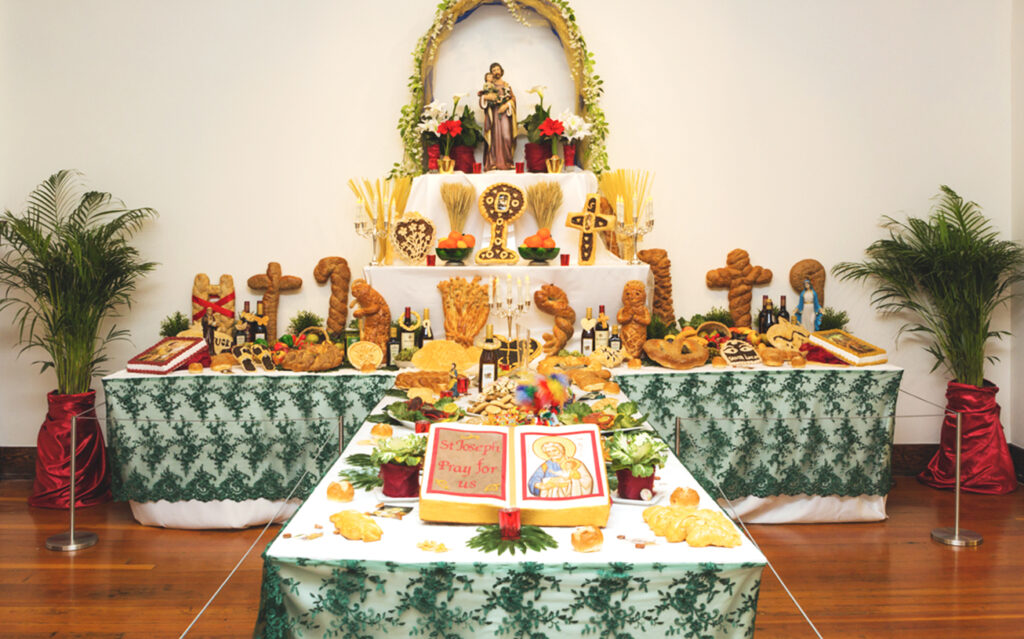 Foods ideal for the Feast Day of St. Joseph
As with anything in Italy, the menu for the Feast of St. Joseph celebration is rooted in tradition. Foods containing breadcrumbs, or the "poor man's parmigiano" are enjoyed. Why? Joseph, as you might know, was a carpenter, so breadcrumbs are supposedly eaten to resemble the sawdust left behind after a day's work in the carpenter's shop. Grab your recipe for St. Joseph's Day pasta here. Lemons, like fava beans, are said to bring good luck, particularly to the single ladies looking for a husband! 
​
My all time favorite food to enjoy, however, is the Zeppole di San Giuseppe. Found in any Italian bakery, both in the States and in Italy, a zeppola is a pastry, almost resembling a cream puff, and can be fried or baked. The zeppola is cut in the middle and filled with various flavors of cream or sweetened ricotta. It is then frequently topped with amarena cherries, and dusted with confectionary sugar. Delicious by itself or enjoyed with a cup of espresso, if you do nothing else this upcoming holiday, be sure to enjoy a zeppola in honor of San Giuseppe.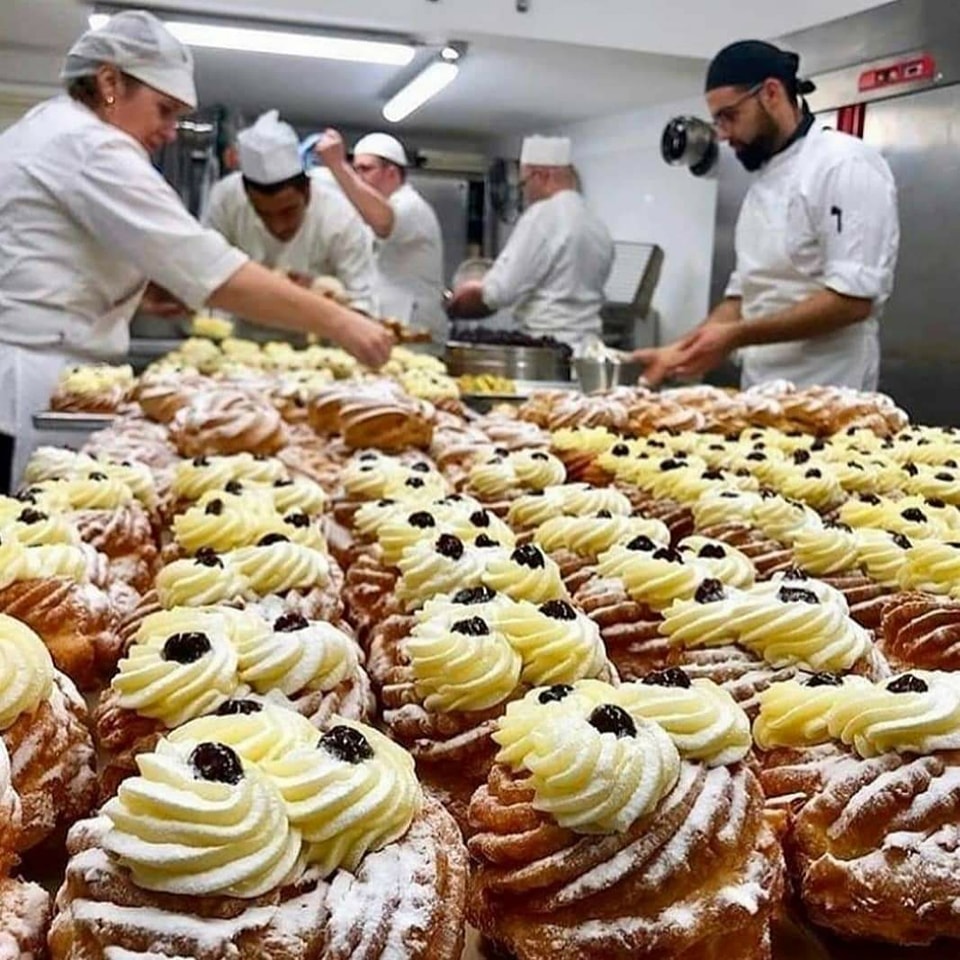 Feast day of St. Joseph in the US
While relatively unknown to the non-Italian population, one city that widely celebrates this feast day is New Orleans. At one point, Louisiana used to be a popular arrival port for Sicilians. And many from Palermo settled in the French Quarters, so much so that it became known as "Little Palermo." Celebrations occur, even to this day, with traditional foods and festivities.
Let St. Joseph Help you Sell Your Home
​A fun fact about St. Joseph: Did you know that he's the patron saint of realtors or anyone trying to sell a home? As with any tradition, its origin is very unclear. But if you're trying to sell a home, be sure to buy a small statue of St. Joseph, and bury it upside down in your yard, preferably near flowers. It is believed that the saint will quickly help anyone trying to sell a home if the statue is placed in a somewhat uncomfortable position. What's more uncomfortable than being placed upside down! In his eagerness to be removed from there, he will speed up the sale of your home!! After the sale of your home, be sure to dig the statue up and display it in your new place as a way to honor him and in thanksgiving for his assistance in the speedy sale of your property.

As you can see, there are a lot of traditions, superstitions and customs to Italian religious holidays. If nothing else, be sure to pick up a zeppola this week-end and celebrate in a very sweet way.

Cosa Mettere in Valigia per l'Italia
Everyone is always asking me what they should pack for Italy,
so I've created a quick reference guide that you can use for your next trip.
Hint: You don't need nearly as much as you think you do!