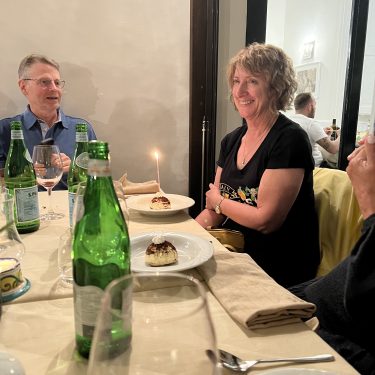 My husband and I were nervous about going on a group culinary tour to the Amalfi Coast in May 2022 but by 5 minutes into the first dinner we knew we had made a great decision. Francesca arranged ALL of the details so our minds were free to enjoy the sights and activities. The excursions to Ravello, Positano, Capri, Naples, Sorrento and the lemon grove in Amalfi were well organized and fun. Every meal was delicious, especially the ones the group cooked ourselves! Sharing the experience with the group of interesting and friendly people from various parts of the U.S. added to our enjoyment. Thank you Francesca for the hard work you put into organizing the transportation, tours, meals, hotel and even the Covid tests required to return to the U.S.! My husband and I definitely want to book another trip with Lazy Italian Culinary Adventures soon, the only question is "Which one?"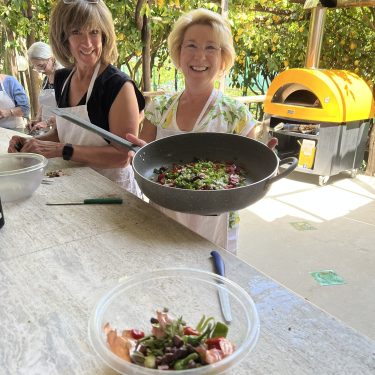 "I can honestly say this was the best trip in my life! Full of fun, new friendships, great food, great wine and memories to last a lifetime. My many thanks to you for all of your hard work and dedication ensuring everyone was well taken care of and was happy. Yes, we were all happy...all the time! We had such a great group of ladies that blended so well it made the trip even more enjoyable. My very best to you and I do hope to see you again!"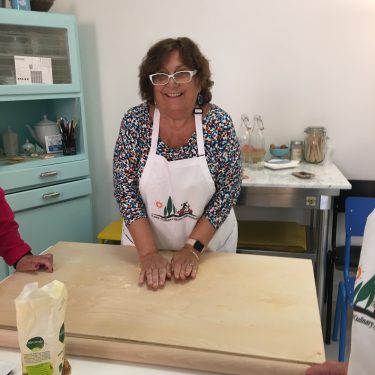 "I just returned from a FABULOUS trip to Bologna with Francesca! The trip was so very well planned from the perfect location of an excellent hotel to each day of activities. The day's activities were perfectly planned with delicious food at each. Our walking tour was really great with history and architecture of Bologna featured. Our food tour of Bologna with a professional chef was wonderful. We enjoyed a great day of touring locations that produced Parmigiano-Reggiano, Balsamic Vinegar and Prosciutto. I learned so much ... ate so much... each more delicious than the next. Our day ended with a wonderful late lunch entertained by local musicians that really got the group up and lively. We learned how to make pasta and to paint!! Francesca chose fabulous restaurants and our group was really great. We started as strangers and ended as friends! If you want a wonderful trip loaded with information, food and fun, join a Lazy Italian Culinary Adventure. It is a gem!!! You won't be disappointed."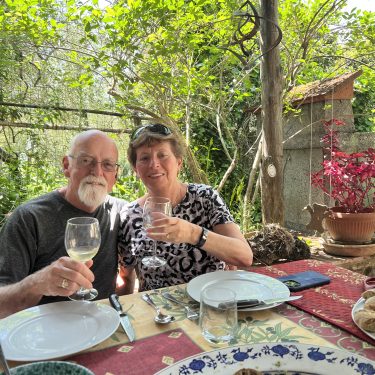 "Judy and I recently returned from two weeks in Italy. A week in Tuscany and a week in Amalfi. We traveled with Francesca Montillo from Lazy Italian Culinary Adventures and I can't begin to tell you how much we enjoyed ourselves! The flights, the weather, the scenery, our travel companions the wine and, of course, the food were all fantastic! We've traveled with Francesca on two previous trips and I can assure you if you are looking for the best in culinary tours you can't do better than Lazy Italian Culinary Adventures!"