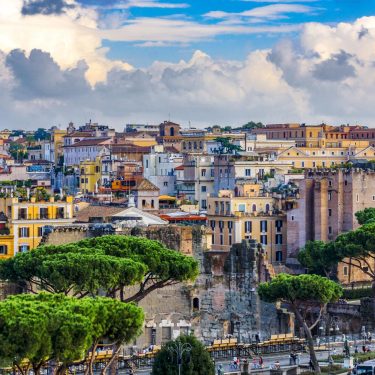 "Francesca and I belong to the same Facebook group, which is where I saw her post about her business. I had a trip to Italy already planned but really wanted to take a full-day cooking class while in Rome, and I was coming up empty on my own. I reached out to her for help. She planned a beautiful day-long cooking class with 2 Italian chefs and even a sommelier. My 2 teenage boys loved learning about the dishes and eating a 4-course lunch afterwards. It was by far their highlight of the week. Whether you are looking for a week-long tour, or just to add on to your trip, I highly recommend Francesca's services."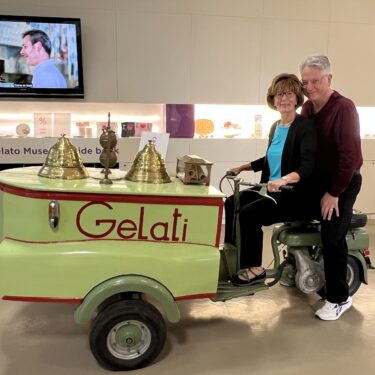 Dear Francesca, We thoroughly enjoyed our week! Having never been on a food tour before, I didn't really know what to expect. Our week in Bologna exceed expectations! And even though the weather did not cooperate, you were able to adjust "on the fly." Bravo! It was our pleasure to meet you and our fellow tour compatriots! Cheers to a week well done!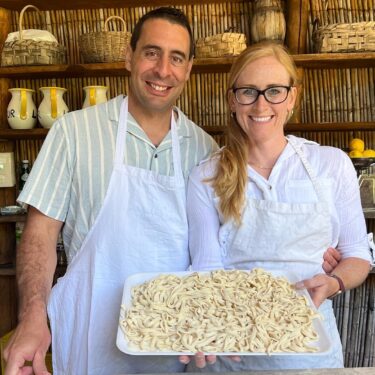 Where do I begin? My husband and I recently returned from the Amalfi Coast with Francesca. AMAZING! Francesca planned everything to the T! Great restaurants, fabulous cooking classes, wonderful accommodations. This was my husband and I's first group trip. It was the perfect blend of together and seperate time. She has a love of Italy that is so lovely to see and hear. We 100% recommend a trip with the Lazy Italian Culinary Adventures!! It's a true vacation. Looking forward to Tuscany!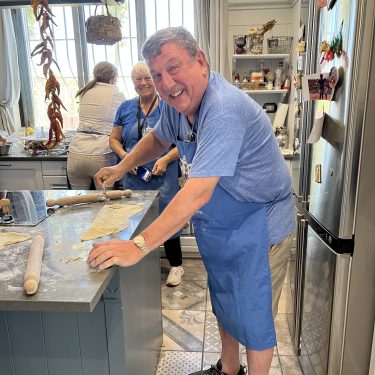 "Just returned from Francesca's tour of the Amalfi Coast. Everything was spectacular. Food was great, scenery was unmatched and the people that were in our group were great. Your tour several years ago to Sicily was really good, but Amalfi is now my favorite. I'll keep a watch for upcoming events, and thanks again! Mangia!"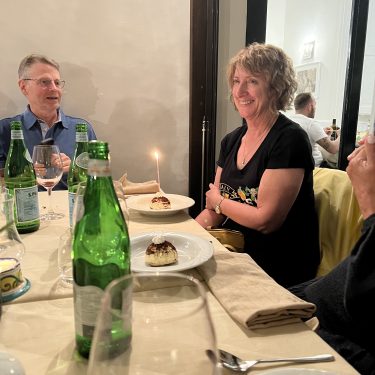 My husband and I were nervous about going on a group culinary tour to the Amalfi Coast in May 2022 but by 5 minutes into the first dinner we knew we had made a great decision. Francesca arranged ALL of the details so our minds were free to enjoy the sights and activities. The excursions to Ravello, Positano, Capri, Naples, Sorrento and the lemon grove in Amalfi were well organized and fun. Every meal was delicious, especially the ones the group cooked ourselves! Sharing the experience with the group of interesting and friendly people from various parts of the U.S. added to our enjoyment. Thank you Francesca for the hard work you put into organizing the transportation, tours, meals, hotel and even the Covid tests required to return to the U.S.! My husband and I definitely want to book another trip with Lazy Italian Culinary Adventures soon, the only question is "Which one?"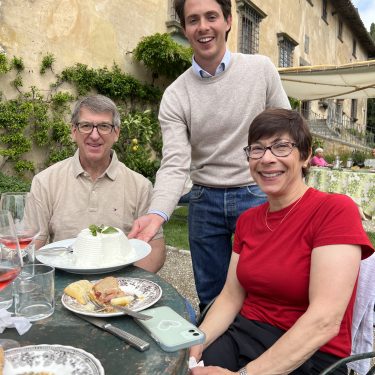 "Francesca, Dave and I would like to thank you for an amazing trip to Tuscany. Every adventure, every day, exceeded expectations! Everyone asks what was the best thing - and I say "Everything". We enjoyed our travel companions, cooking lessons, truffle hunting, olive oil producers, cheese making, gardens, cheeses, wine, vineyards and more wine. All the hosts were incredibly gracious to welcome us into their homes and families. We loved our villa and sunsets. I keep thinking about the impact of the climate on our animals and crops, on the yield and quality of our food. It was a gift to reconnect to food this way, and pace of life. Thank you!!!!"