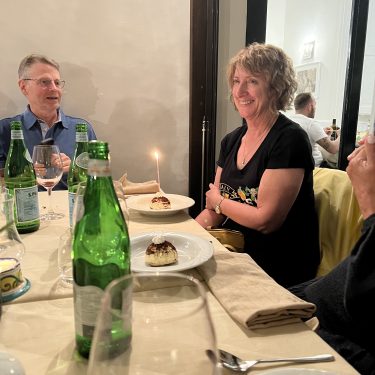 My husband and I were nervous about going on a group culinary tour to the Amalfi Coast in May 2022 but by 5 minutes into the first dinner we knew we had made a great decision. Francesca arranged ALL of the details so our minds were free to enjoy the sights and activities. The excursions to Ravello, Positano, Capri, Naples, Sorrento and the lemon grove in Amalfi were well organized and fun. Every meal was delicious, especially the ones the group cooked ourselves! Sharing the experience with the group of interesting and friendly people from various parts of the U.S. added to our enjoyment. Thank you Francesca for the hard work you put into organizing the transportation, tours, meals, hotel and even the Covid tests required to return to the U.S.! My husband and I definitely want to book another trip with Lazy Italian Culinary Adventures soon, the only question is "Which one?"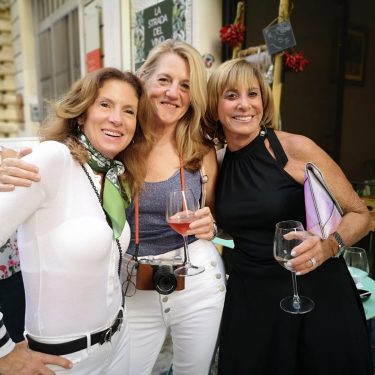 "My sister and girlfriends really enjoyed our trip to Puglia with Francesca. Because of her knowledge of that region of Italy and her command of the language and her intimate connections with local wine and food enthusiasts, we learned so much. To book another trip to another region of Italy just got added to my bucket list."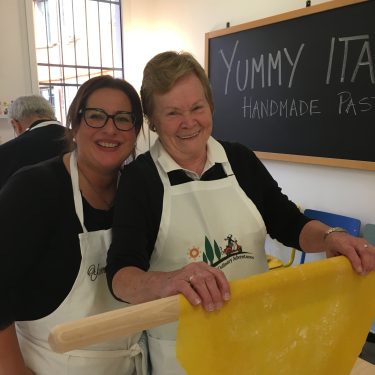 "What a wonderful trip! Everything was so well planned for us and everything went off beautifully! Great congenial group and hoping to keep in touch with everyone. Thanks for all you did in the planning that went off without a hitch. There has not been a day that I haven't' thought about our wonderful trip. Thank you again for all you did!"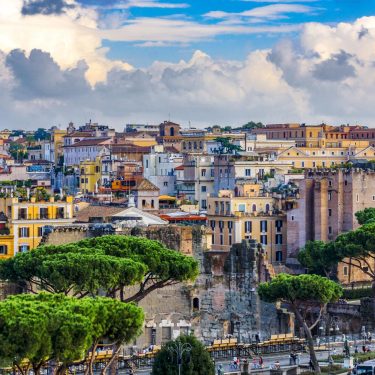 "Francesca and I belong to the same Facebook group, which is where I saw her post about her business. I had a trip to Italy already planned but really wanted to take a full-day cooking class while in Rome, and I was coming up empty on my own. I reached out to her for help. She planned a beautiful day-long cooking class with 2 Italian chefs and even a sommelier. My 2 teenage boys loved learning about the dishes and eating a 4-course lunch afterwards. It was by far their highlight of the week. Whether you are looking for a week-long tour, or just to add on to your trip, I highly recommend Francesca's services."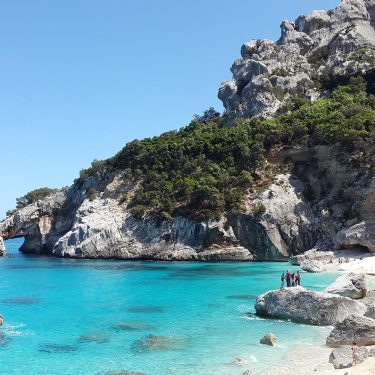 "I met Francesca a few years ago and knew that when the time came to go to Italy, she'd be our best contact. Being a native Italian, I trusted her to build a custom itinerary to Sardinia last year. She planned a wonderful week for myself and my husband. No stone was left unturned on our trip from transportation, to beach excursions, to cooking classes and all arrangements were handled perfectly. We will be contacting her again in a few years!"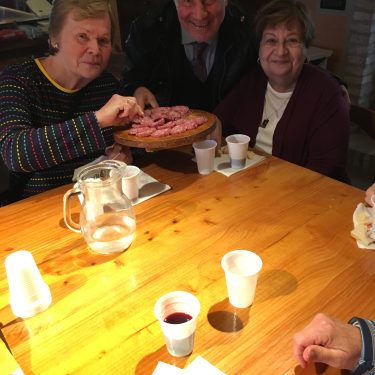 "Our trip with Francesca was pure delight. Her knowledge of the customs, the cooking, the language, and her friendship with the name native Italians in the area significantly enriched our experience. Of course, we enjoyed the superb and plentiful Italian cooking every step of the way including our morning in Helena's charming Italian kitchen where she and Francesca taught us to make our own tagliatelle and tortellini. Our small group bonded quickly, our interactions were warm, inclusive, fun and relaxed. Our hotel was lovely, comfortable, homelike and just steps from Bologna's happening places. Our group trips, to a Parmigiano cheese factory, balsamic manufacturing plant and pottery showroom among others, rounded out our Bolognese adventure. Thank you Francesca!"