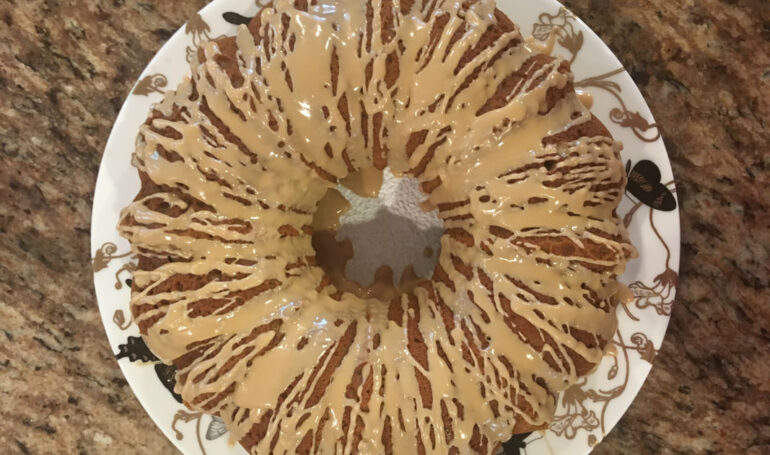 Ciambella al Caffe – AKA: Espresso Bundt Cake
Whether its coffee gelato, mousse, pastry cream or just in a plain ol' cup, if it's coffee or espresso flavored, chances are, I will love it! I love the smell of freshly brewed espresso, nothing can compare to it for me. It really reminds me of my days growing up in Italy. And it brings me back to my Sundays in Italy.
You see, during the week, mornings were a matter of getting ready for school, my dad would go to the central market to buy fresh produce for his small business, my mom busy prepping us kids for the day ahead, and there wasn't much time for lingering. But Sundays? Sundays were days of sleeping in, and waking up to the smell of freshly brewed espresso, and sauce simmering. On some Sundays, my dad would go to the local panificio, or bread shop, and buy us ladies in the house a freshly baked cornetto, and he'd prepare some espresso for us all. Yes, even us kids got an espresso, with milk, of course, lots and lots of milk in it. Sometimes as an extra treat, we'd get a caffe al zabaglione. So every time I smell espresso brewing, it brings me back to those Sundays in Italy. If you wonder how much I love Sundays, be sure to read this post by clicking here.
But I digress, as I often do on this page! Let's get back to this cake…
It's not shocking that I love this cake and everything about it. The ease of preparation and the espresso flavor make this one of my favorites. It's dairy free and a great accompaniment to, well, coffee, of course! This makes a great hostess gift, a treat for the office party, and yes, it's even great for breakfast. Go for it, I won't judge! 😉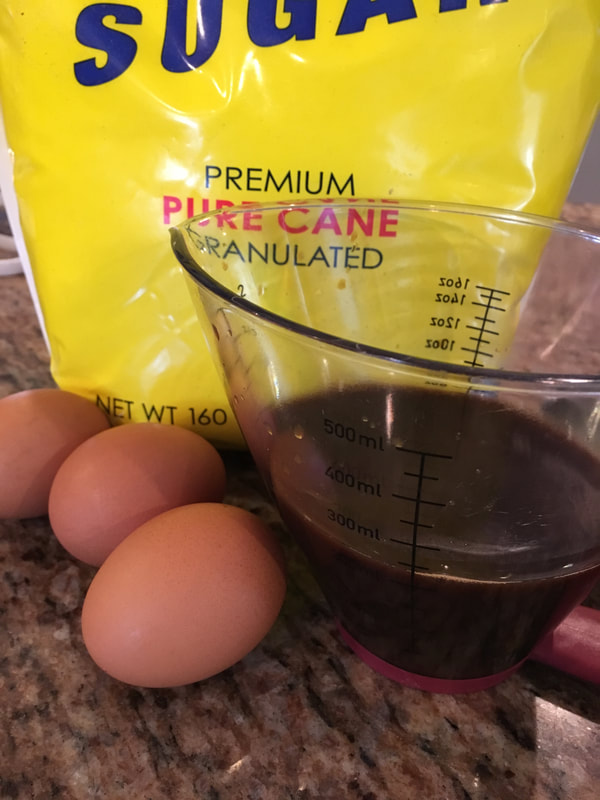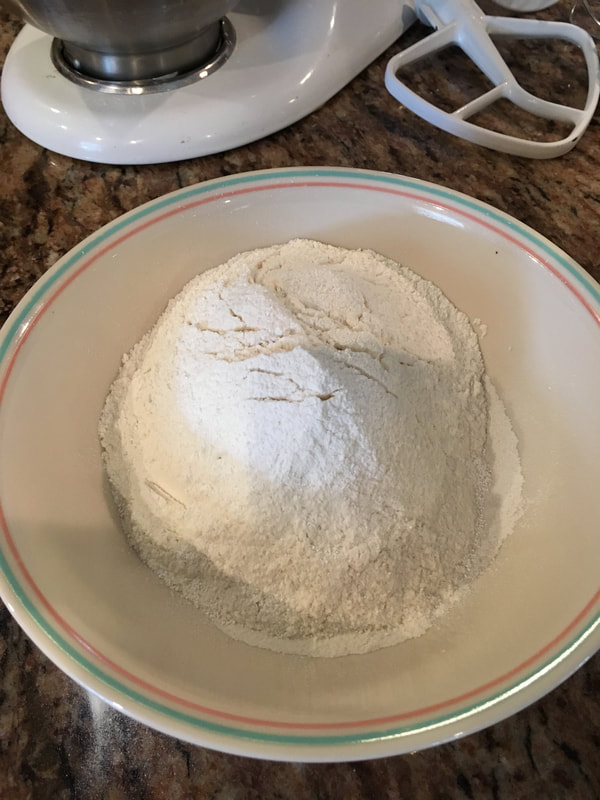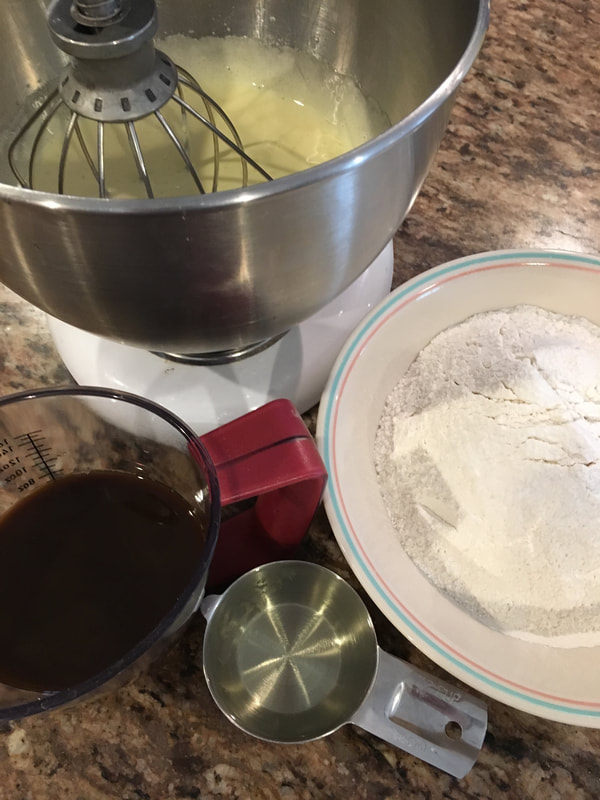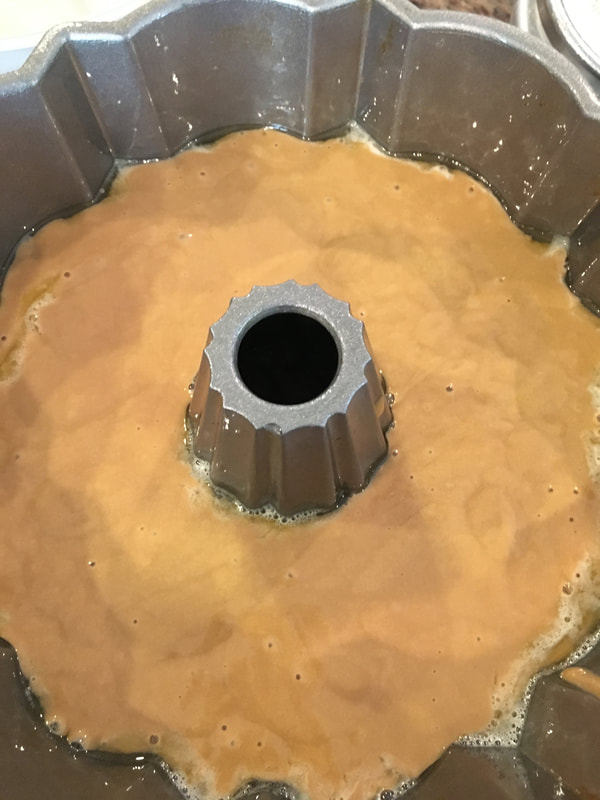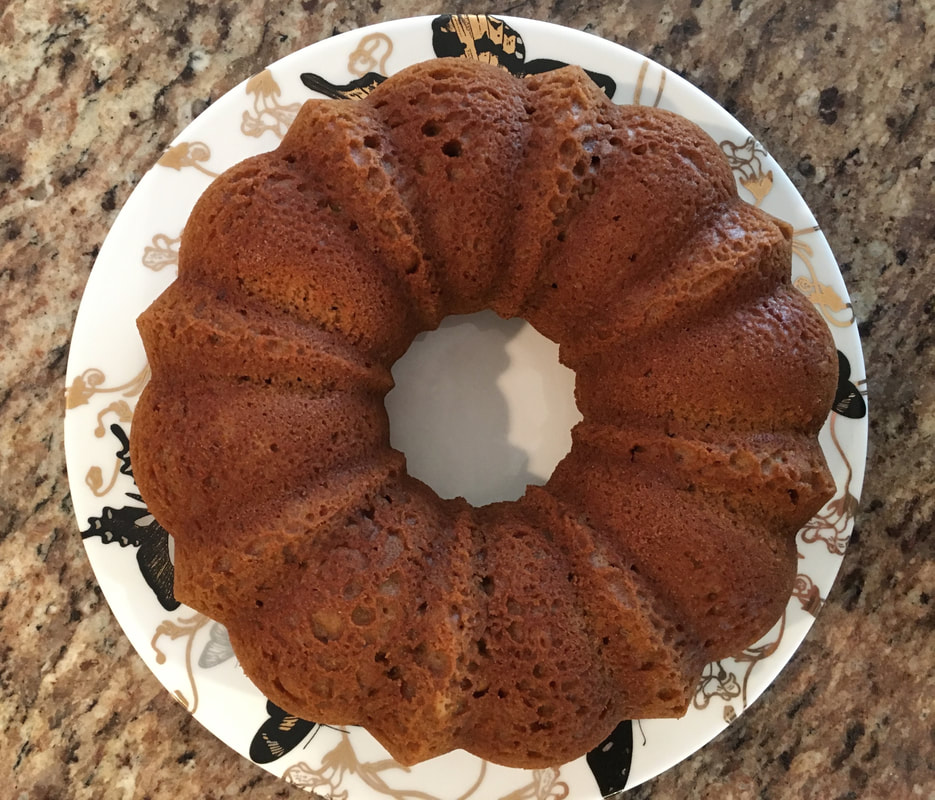 Espresso Bundt Cake

Ingredients
Cake
2 cups All Purpose flour
3 teaspoons baking powder
1 cup of sugar
3 medium eggs
1/2 cup extra light tasting olive oil
1 cup freshly brewed espresso, cooled
Glaze
2 cups confectioners sugar
3 -4 tablespoons hot espresso
Directions:
1) Preheat oven to 350 degrees, spray a Bundt pan with non-fat cooking spray, set aside.
2) In a medium bowl, sift the flour and baking powder, set aside
3) Using a stand mixer, or hand-held mixer, beat the sugar and eggs until they are light and frothy, about 3 minutes.
4) Lower the mixer to low and slowly stream in the oil. Once the oil is incorporated, add the cooled espresso and mix well.
5) Still with the mixer on low, add the flour and baking powder mixture. Mix well but do not overbeat.
6) Add batter to prepared pan and bake in pre-heated over for 40 minutes. Test cake with a toothpick for doneness. Invert cake on a serving plate and cool cake completely before glazing.
To prepare the glaze mix the sugar with a few tablespoons of hot espresso. If the glaze is too thick, add another teaspoon of coffee, likewise, if it's too thin, add some more sugar. Drizzle icing over cake. Allow at least 1 hour for glaze to harden before slicing and serving.

Cosa Mettere in Valigia per l'Italia
Everyone is always asking me what they should pack for Italy,
so I've created a quick reference guide that you can use for your next trip.
Hint: You don't need nearly as much as you think you do!