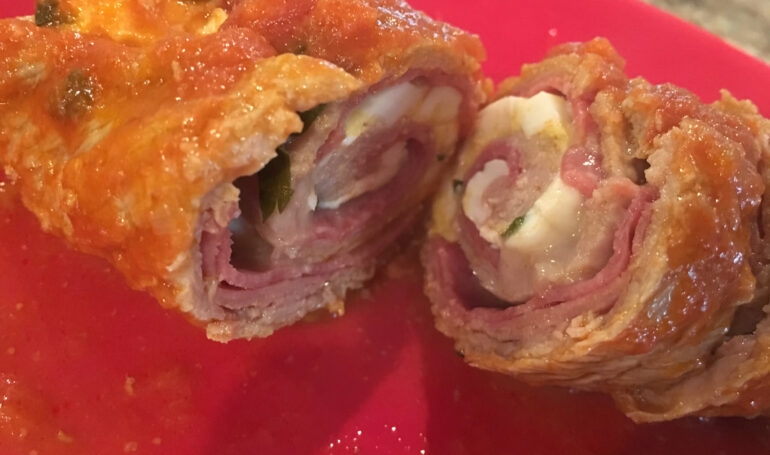 Veal Braciole in Red Sauce
I adore Sundays. Sundays are my favorite day of the week and have been ever since I was a child. I remember growing up in Italy, that Sundays always meant a few things: sleeping in, waking up to the smell of mom cooking up a storm, church, and a trip to the pasticceria (pastry shop) on the way back from church.
 
While my mom cooked for us every single day, Sundays meant extra special meals. And one of those favored meals was and still is braciole! Delicious and guest-worthy, braciole are a southern Italian specialty served traditionally in homemade tomato sauce. Every household has its own recipe for how they're stuffed, from breadcrumbs and raisins to salami and cheese. My favorite version is a Sunday favorite the way I grew up eating it in Italy, filled with the deliciousness of prosciutto, soppresata, cheese and hard-boiled eggs. Yes, hard-boiled eggs! These simmer in quick homemade sauce, cook quickly because the veal cutlet is super thin, and they're very soft and tender! These are great on Sundays, but honestly, cook so quickly that they make a great weeknight meal as well. The key is to make sure you tie them up tightly, or risk having them open apart while simmering in the sauce.
 
Use the sauce to dress some pasta and you have a two-course meal in one!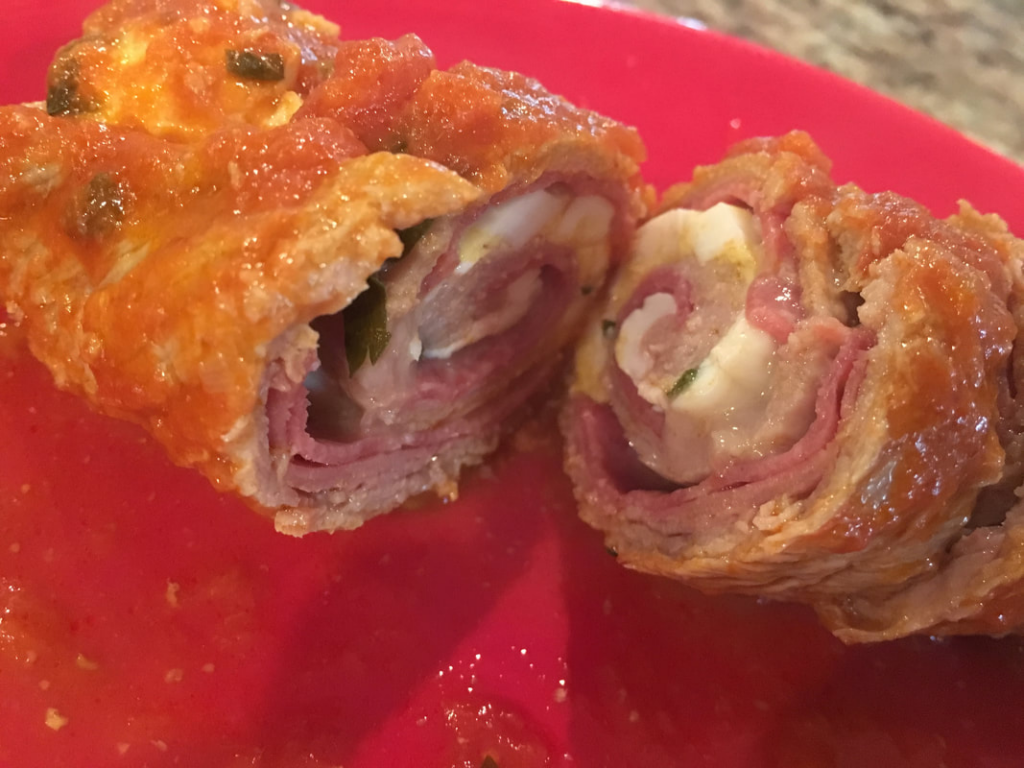 Veal Braciole
Serves 3 – 4 people

Ingredients
6 – 8 thin slices of veal cutlets
Salt
Freshly ground black pepper
6 – 8 thin slices prosciutto
6 – 8 thin slices deli-style salami or soppresata
6 – 8 thin slices provolone cheese
3 – 4 eggs, hard-boiled, thinly sliced into rounds
Parsley sprigs, stems removed
½ cup grated Parmesan cheese (or Pecorino Romano, or Grana Padano)

Directions
1. Prepare the braciole by placing the meat on some wax paper, sprinkling the meat slices with salt and pepper.
2. Place a slice of prosciutto, one of salami and one of cheese on top of a piece of meat. Add 1- 2 rounds of the hard-boiled egg. Add a few sprigs of parsley, and sprinkle some grated cheese on top.
3. Roll up the meat tightly, and using a long toothpick, secure the meat closed. Repeat with the remaining meat. (Alternatively, you can use some kitchen twine to roll up the meat.)
4. Add the braciole into the simmering sauce and cook for 25 – 30 minutes. Remove them from the sauce, remove the toothpick/twine, and slice the braciole into slices. Arrange on platter and serve alongside some pasta, or just with some sliced Italian bread.
​Need a simple sauce recipe? Click here!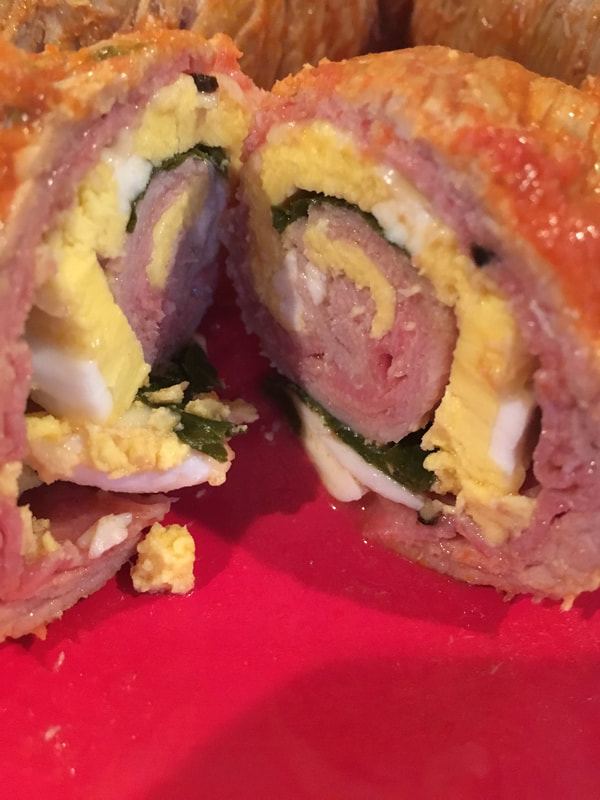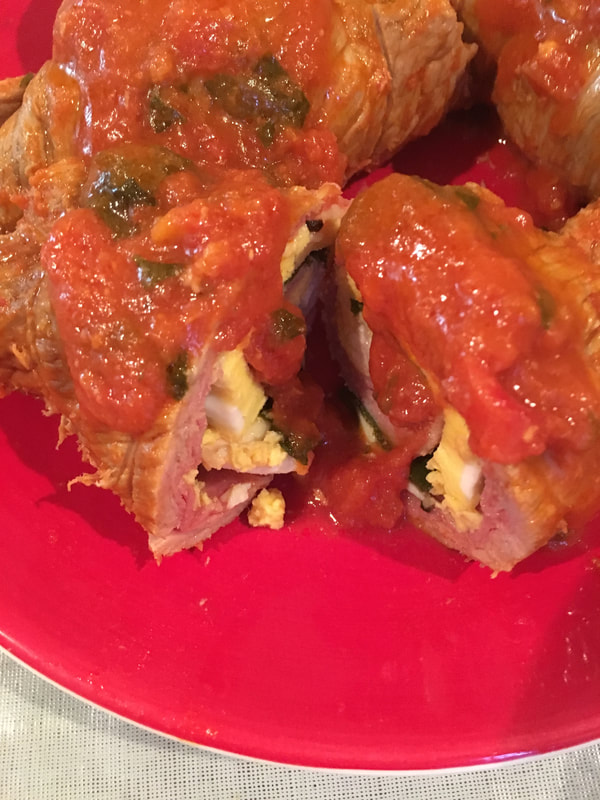 Cosa Mettere in Valigia per l'Italia
Everyone is always asking me what they should pack for Italy,
so I've created a quick reference guide that you can use for your next trip.
Hint: You don't need nearly as much as you think you do!