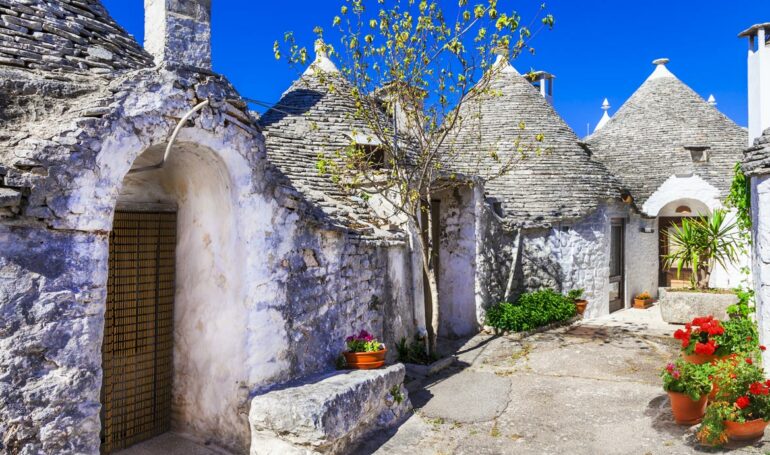 The Southern Charm of Puglia
​I was recently at an entrepreneurial conference and as is typical of these types of conferences, we all started talking about our businesses. I get really excited about mine, if I do say so myself, and the conversation quickly turned to Italy. Just about everyone at the table I was sitting at had been to Italy, which no longer surprises me.  Travel is not longer what it used to be. Not something reserved for the elite or privileged, or even for a special occasion, travel now is a way of life, and Italy still remains a top destination.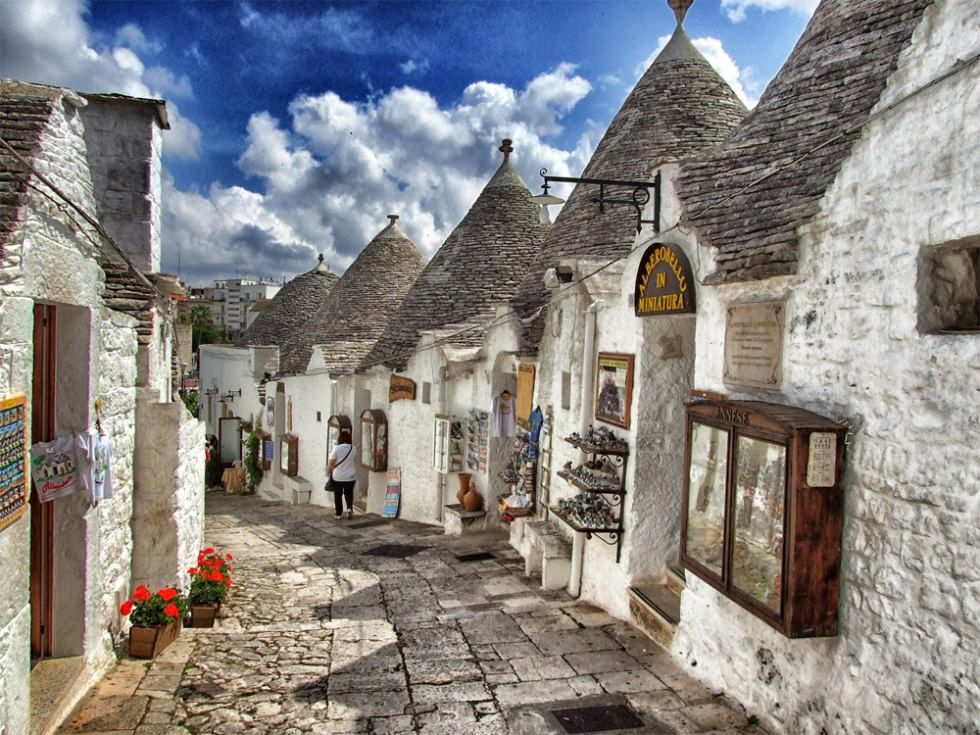 Florence, Rome and Venice, or the holy travel trinity of Italy, were the top destinations of my companions at the table. A few had even been to each of these locations several times. "What about the South?" I ask inquisitive. Asking questions like this helps plan my business and culinary tours. I was happy to see that a few had been to the Amalfi Coast, but the "south" it seems, stops there. As a native of Calabria, I am more than happy to tell people about the South, and this time, I focused on telling my companions about Puglia. A neighbor of Calabria, Puglia still remains somewhat undiscovered but its beauty, scenery, cuisine and history begs to be discovered. Located in the heel of the boot shaped country, I have a feeling Puglia is headed towards being the next Tuscany. 
​
After our conversation, many were ready to pack a bag! Here is a breakdown of some of Puglia's top destinations.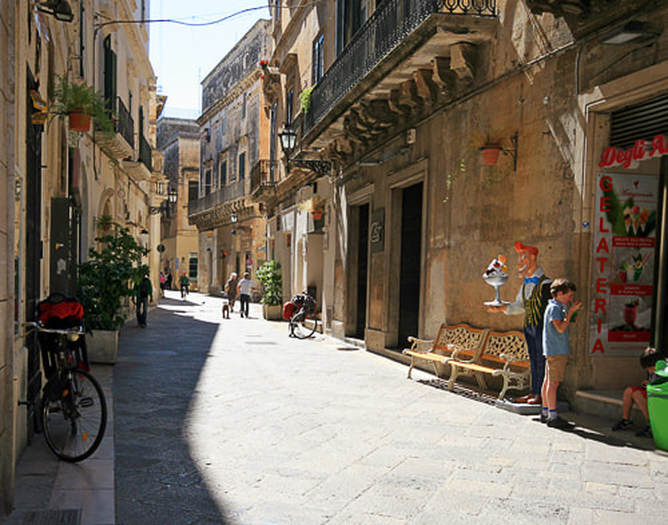 Lecce

Located in the southern portion of the region, this is one of Puglia's largest and most important cities. Lecce is very walkable and has a beautiful historic center, which is ideal because if it's one thing Lecce is known for, is its Baroque architecture.  The outside beauty of the buildings can be seen all throughout the city and it's typical for them to be decorated with angels, cherubs and gargoyles. Known as the "Florence of the South," Lecce is growing in visitors, particularly from the UK as it's an easy flight for the.  Yet Puglia still manages to remain relatively unknown and unspoiled. You would be hard pressed in finding a local speaking English or a menu aimed at tourists while visiting Lecce. Filled with churches, 22 of them to be exact, it would also be hard, if not impossible, to take a walk in Lecce and not find a church. And whether you are religious or not, it's almost beside the point as you are surely to admire the Baroque art. Be sure to visit the Piazza Duomo as that is where you will find the most ornately decorated Baroque buildings.  Be sure your camera is charged!
Gallipoli
Located on the west coast on the Ionian Sea, the fishing village of Gallipoli means "beautiful city" and it certainly lives up to its name. Divided into two sections, the old and the new, a bridge brings them together, so you will be able to see both sides without any concerns. Fish is king in Gallipoli, so chances are, you will find it on any menu in any restaurant while visiting here. Always order what the locals order and you can't go wrong. It's no surprise that beach going is one of Gallipoli's favorite pastimes, where the water is clear and the sand fine. While you are likely to find a few tourist shops here and there, this is one place where the authenticity is truly felt.
Alberobello

"This is where you'll find the cutest trulli!" I tell my fellow entrepreneurs at my table at the conference. I soon realize that "trulli" is not an everyday word for most people, so I whip out my phone to show them. Located a bit further north than Lecce, Alberobello is becoming a must-visit town for anyone visiting Southern Italy. While the small town is adapting to the new influx of visitors, what is attracting these travelers are the trulli themselves. Small, conical-shaped, and built with local limestone, the small, casual homes are different enough that they draw in a crowd. While there are other "regular" houses in Alberobello, many are made of the same thick stonewalls and painted white. You will now find numerous tourist shops along the main road, Rioni Monti, in which you can buy anything under the sun shaped in a cone!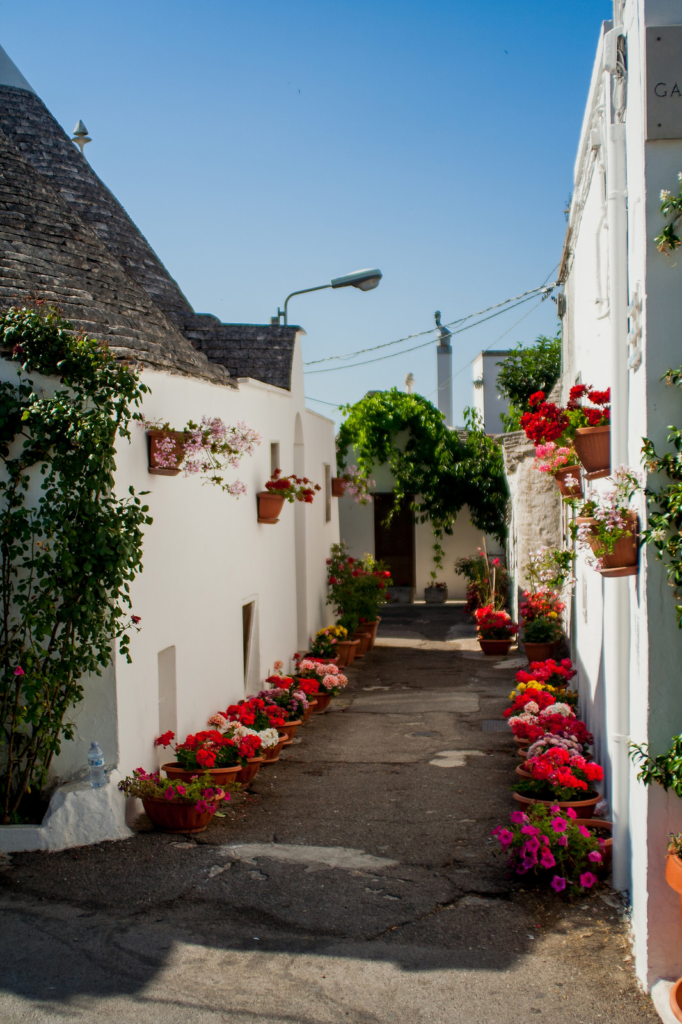 Ostuni
Located just a few miles from the coast, Ostuni is one of the most spectacular towns in Italy. Sometimes called "The White City," Ostuni is filled with white stonewashed homes that make an ideal backsplash to the countless olive oil trees that line the streets of this picturesque town. Required by the city to maintain their white homes pristine, the government offsets the expense by paying for half of the cost. Built without any sort of map, Ostuni can be confusing to walk in and getting lost is not unusual, it's actually part of the charm. At worst, you'll find a dead-end street that makes little sense and you realize that you suddenly have to make a U-turn, both whether you are walking or driving! This is the best way to see this city: getting lost. That said, you're likely to run into stunning sunset views, local shops selling their wines, olive oils and homemade trinkets, many made from the wood of the olive trees.
Polignano a Mare
"Volare, oh,oh… Cantare, oh,oh,oh,oh… Nel blu dipinto di blu…." If you have ever heard this song, even just once, it's likely that it's going to take some time to get it out of your head. I remember growing up hearing this song over and over and over again! And if you're headed to Polignano a Mare, this song is likely going to be playing at some restaurant or bar. Why? The singer, Domenico Modugno was the proud son of Polognano a Mare. And the residents don't want you to forget that!

If there were ever a perfect day trip while touring Italy, Polignano a Mare would be it. The white-washed streets (again) and stunning churches (again) make it the ideal setting for a leisurely walk, enjoying a gelato in hand. But if it's something more adventures you're after, fear not, this seaside town on the Adriatic coast is known for cliff diving, bringing in daredevils from all over the world to experience jumping off high cliffs and into the crystal waters below. Just about 18 miles from the capital of Bari, Polignano a Mare makes for the ideal location for a day trip from just about anywhere in the surrounding areas.
I don't know about you, but I'm ready for a trip to Puglia! I want to re-explore this region again before the mass crowds learn about it! I mean, I want to tell the world about the South, but I also don't!
Care to join me, a Southern native? Allow me to lead the way! Be sure to check out our 2019 culinary and culture tour of this incredible region!! We will be going to all of the above stops and many more!

Cosa Mettere in Valigia per l'Italia
Everyone is always asking me what they should pack for Italy,
so I've created a quick reference guide that you can use for your next trip.
Hint: You don't need nearly as much as you think you do!