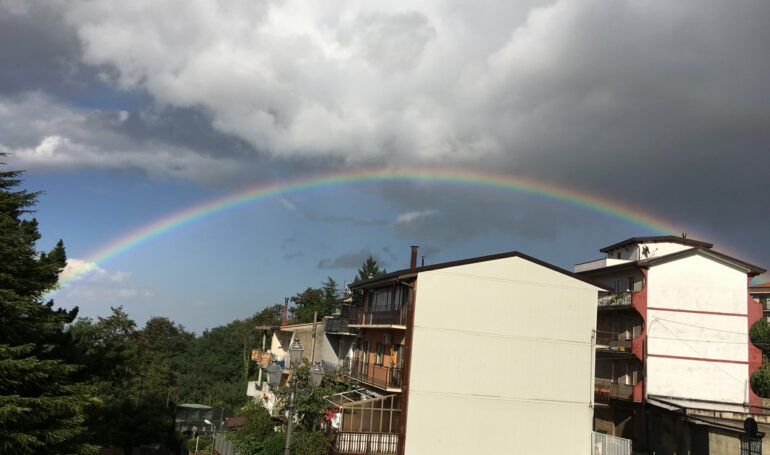 La Domenica Italiana
Ready? In three, two, one – start singing……Maaaa….Laaaa….. Domenica Italiana……If there's an ounce of Italian in you, the next line will come easily….
​Perhaps I am aging myself, or perhaps I am feeling a bit sentimental today, but out of nowhere, this song came to mind. I grew up listening to this tune by Toto Cutugno. It was released in the mid-to late 80s, and this song became a national anthem at that time, sang by young and old alike, it still remains an extremely popular Italian tune.
"Ma la Domenica Italiana c'è qualcuno che ti ama​…" In every Italian Sunday, there's always someone that loves you.  
​
I grew up loving Sundays, and that love for this day still remains today. Perhaps you may think that as kids, loving Sundays just meant no school, but I know it was far deeper than that. Even as a child, it had little to do with school, and all to do with family and traditions.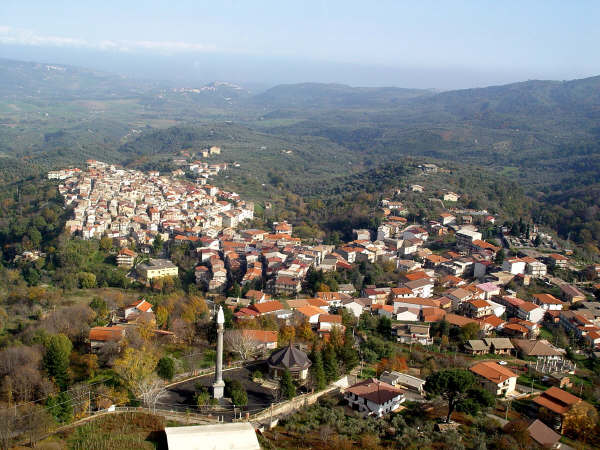 The town I grew up in, and return to every summer, is a little town called Palermiti, in the provence of Catanzaro in Calabria. What woke me up on Sundays was not a knock on the door telling me to prepare for school, but rather the smells. Two specific smells to be exact. My dad brewing espresso, and my mom preparing Sunday lunch. Even as kids, my sister and I were permitted to have some espresso, but fear not, this was not an ordinary black espresso for us, this was a Sunday treat prepared by my dad for my sister and I.
On Sundays, upon entering the kitchen half asleep and in our jammies, my sister and I would find my dad beating several fresh egg yolks with a few tablespoons of sugar, creating a creamy concoction. I knew what was coming and my sister and I could not wait. The milk would be almost boiling on the stovetop, the coffee percolating in the old-fashioned espresso maker. And that was it, those were the ingredients with which magic happened and "caffe allo zabaione" was born. Fancy name now, but to us, it was simply "caffe con uovo sbattuto," coffee with beaten egg. Our two mugs were already prepared on the table. He'd take a few tablespoons of the creamy egg yolk and sugar mixture, add it to the mugs, add the hot milk and a small shot of freshly brewed espresso, and we would have the most delicious coffee drink ever created. One that would make Starbucks jealous that they didn't think of it! And what accompanies this treat best for any Italian kids? Nothing but "pane & Nutella" of course! Freshly baked bread with a thick layer of Nutella. There were no worries of "too much sugar for the kids" in those days. Just enjoying a treat that would later become one of my favorite childhood memories of growing up in Italy.
And if I were to ask friends or classmates, I image their Sunday mornings started very similar.
The day continued with preparation for Mass. By this point, the meal prepared by mom had finished cooking, and it would be waiting for us when we returned home from Mass. The three of us ladies would head to church, walking of course, because the town was so small and the walk to Mass was a great opportunity to meet the locals doing the same thing. I loved our walk to Mass, crossing through the town piazza, an activity my much shier mother and sister disliked. "If I could get to church without crossing this piazza," my mom would mumble under her breath. In the piazza, we'd encounter folks, mostly men, sitting at outdoor tables, playing table cards, drinking coffee from the cafe, or sometimes, something stronger, even in the early morning hours.
The reason I loved our walk though, was because of the smells, again. Just like my mother, every other woman in our town would be preparing their Sunday lunch. On our walk, we would smell sauces, frying peppers, braciole, cutlets, meatballs and other deliciousness. By the time we'd reach church, we'd know what every local was having for lunch! When the smell of cutlets hit, my mom would turn around and kiddingly say to me, "No, you're not going there for lunch today!" Knowing full well that cutlets was one of my favorite dish, which she prepared often, but I still envied when we weren't having them!
After our religious duty was over, which, of course, included prayer and some mandatory small-town gossip, we'd make our way back home. Not before making a most important stop though. The stop to the pasticceria, the pastry shop. Our small town didn't always have a pastry shop. Imagine the town's delight when one did open. Sunday is definitely a day most pasticcerie double their inventory. Sunday is also a day in which most social visits occur. What to bring your host that will be well appreciated? A tray of pastries, of course!
The cases were lined up with all sorts of sweets and precious cookies that I could smell well before entering the shop. And although we didn't always wait for Sundays to have these tempting treats, they felt and tasted that much more special on Sunday, because almost like a holiday in itself, Sunday always had a special air to it.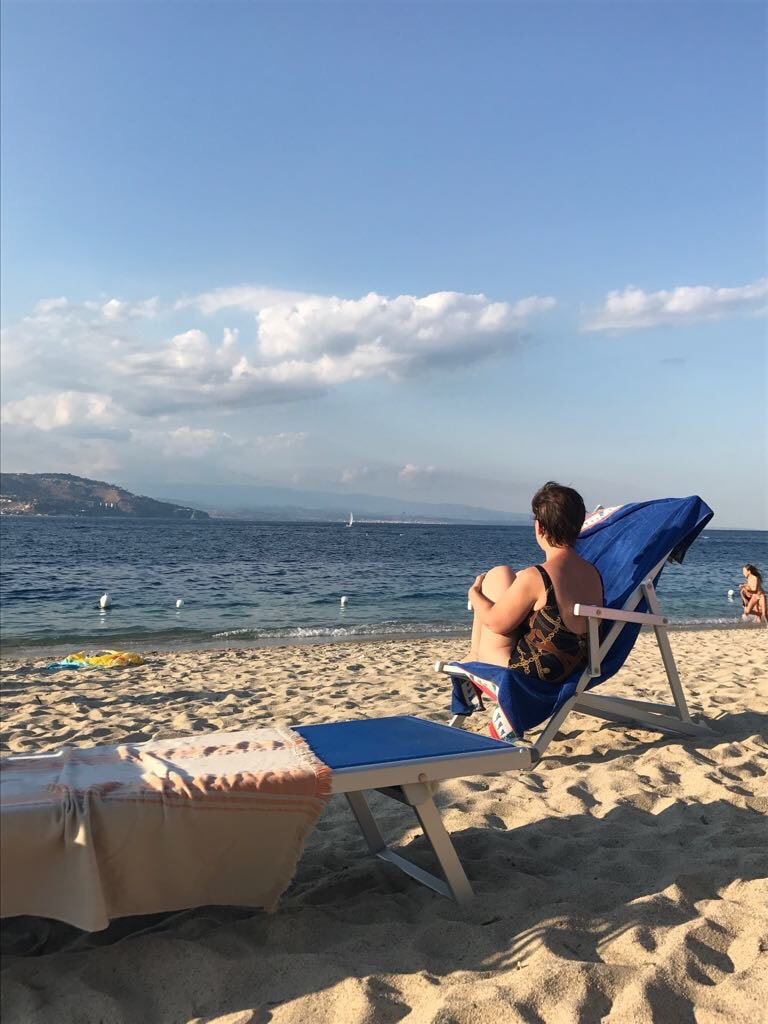 While all Sundays growing up in Italy felt special, summer Sundays were that much more special because of one other main reason: Beach time! I loved our Sunday afternoon spent at the beach! But I was the only one. Unfortunately for me, I was, and still remain, the only one in my family that actually loved the beach.
My begging and pleading would start early, crack of dawn early. Since my dad was the only driver, he's the one I focused on buttering up to. "We got your favorite pastry for dessert. Are we going to the beach this afternoon?" My delivery was none too obvious! I'd plead and beg. The quick reply: "No." My reply: "E dai! Per un po?" Come on, just for a bit! "No." And on and on it went. My mom, who despite her dislike for the beach, sometimes would support me. "Falla contenta per un po." Just make her happy for a short bit. The "so she'll shut up" was implied! It worked more often than not!
My lack of swimming skills, then and now, never prevented me from loving the beach. But my biggest fear of the beach growing up was of not touching ground while in the water. Rational fear, I suppose, for a non-swimmer! But my adventurous spirit wanted to go far into the ocean anyway, fear and all. "Mi porti lontano?" Will you bring me far, far away, I'd ask my dad. So off I went, "swimming" with him, on his shoulders, arms wrapped so tightly around his neck that I wonder how I manage not to choke him. In hindsight, I don't think we ever went that far, far away at all. His swimming skills weren't that great either. But for a few short minutes, while swinging my legs freely in the water, not touching the ground, I felt invincible.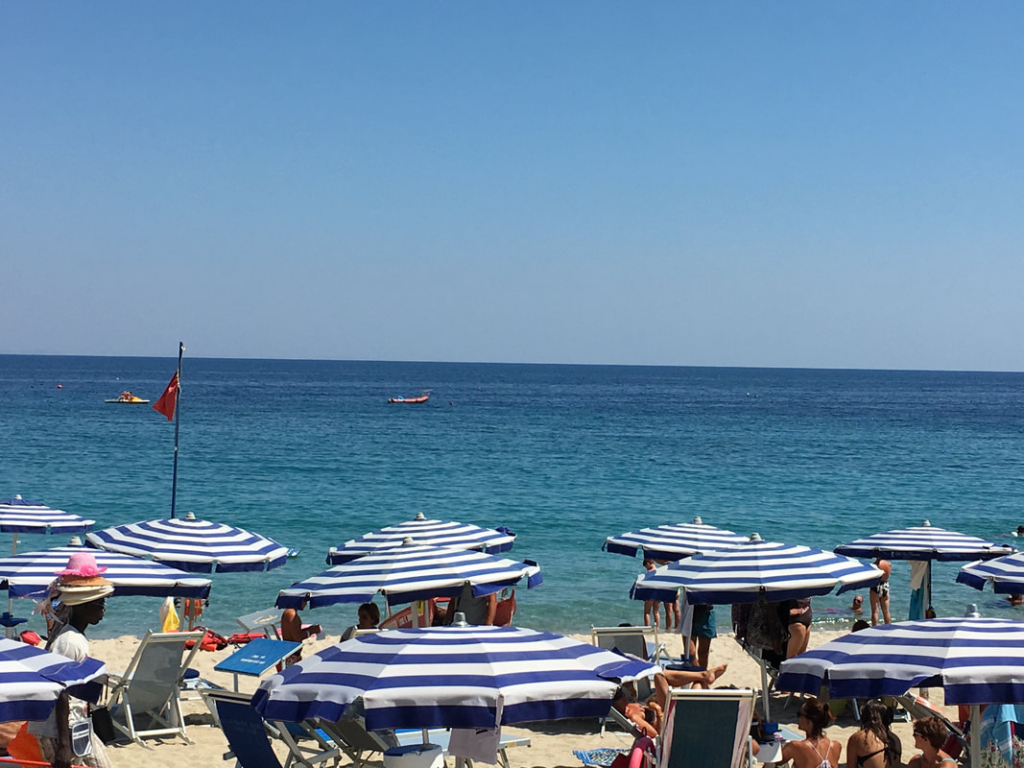 "Ma la Domenica Italiana è una Domenica serena, e se vai a cercar fortuna in America ti accorgi che l'America sta qua."
"Sundays in Italy is serene. But if you go looking for luck in America, you'll realize that America is right here. "
Sundays in Italy are indeed, special, and as much as I think mines were particular, they were and still remain, the norm for many Italian and Italian American families. Sundays in Italy are about large meals, church and connection. Sundays are about soccer, beach visits or pic-pics in the mountains. Sundays are about visiting your parents, the in-laws or the grandkids. Above all else, Sundays are about family. Spending time with your loved ones, enjoying love, life and leisure. After all, you'll always find someone that loves you on Sunday.
And despite our move to the US, looking for luck, as Toto Cutugno would say, we kept many of those Sunday traditions with us when we transferred to Boston. My beloved beach days did end, but our special morning coffee, our large Sunday lunch and our family connection certainly did not. And our yearly return trips in the summers just reinvigorated my love for Sundays.
So even today, Sunday remains and will always remain, my favorite day of the week. But I must admit, I do love them that much more when spent in Italy. And although dad is gone, I don't ever have a caffe allo zabaione or swim far, far away, without thinking of him.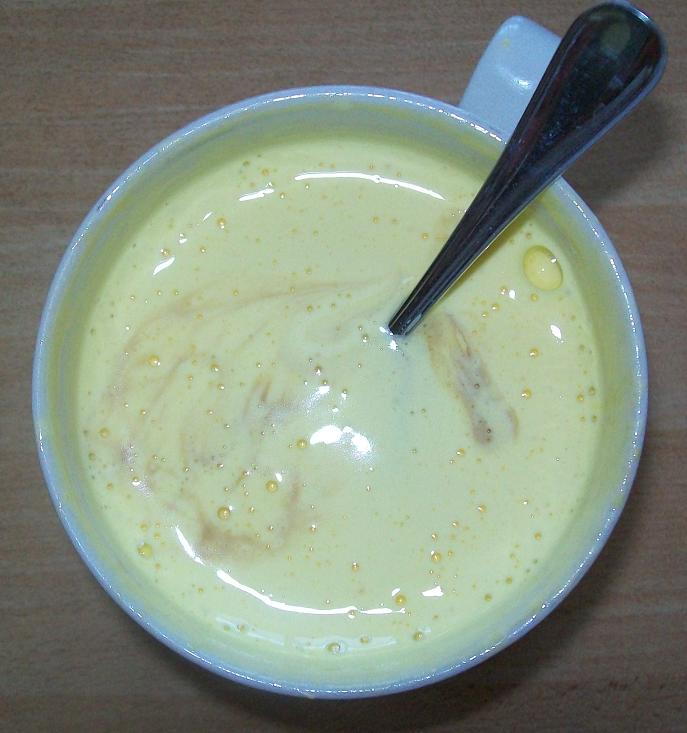 CAFFE ALLO ZABAGLIONE – Serves 2
Ingredients:
2 Egg Yolks
​4 Teaspoons Sugar
2 Cups Whole Milk
2 Shots Hot Espresso
Directions:
1) In a large mug place the egg yolks and sugar and using a spoon, vigorously mix until they form a light and creamy mixture.
2) In the meantime, heat up 2 cups of milk, almost to the boiling point.
3) Divide the egg mixture into two mugs, distribute the milk evenly between the two mugs and add the freshly brewed espresso.
4) Immediately stir with a spoon, so as not to end up with scrambled eggs.
Enjoy immediately, preferably with pane e Nutella. 🙂 

Cosa Mettere in Valigia per l'Italia
Everyone is always asking me what they should pack for Italy,
so I've created a quick reference guide that you can use for your next trip.
Hint: You don't need nearly as much as you think you do!