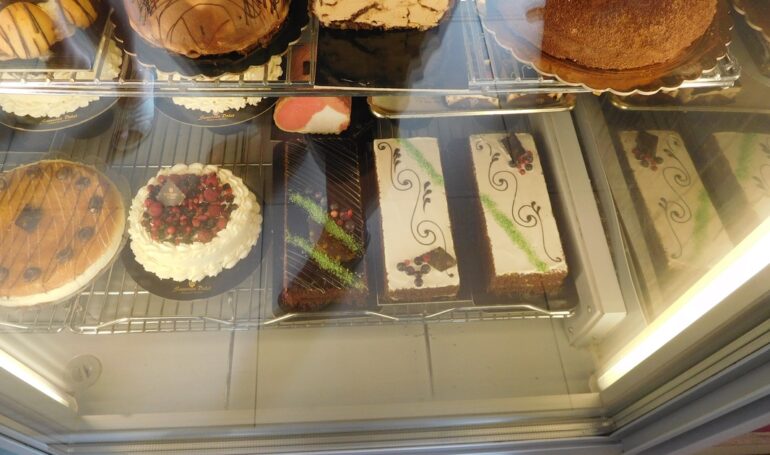 Italy's Dolce Vita
I have a confession to make. As much as I love pizza, pasta, salumi, cheeses and all things related to Italian food and its ingredients, I will forgo all of the above for a delicious Italian pastry or gelato. In an ideal world, which Italy often is, I'd eat both! But if asked to choose between a dish of pasta or a gelato or other desert, chances are, I'll go for the desert.
​As you might imagine, Italy has an array of delicious gelato flavors. Hazelnut, Rum Raisin, Espresso, and Nutella are just a few of my favorite ones. There are a lot of hazelnut trees in southern Italy; we had one in our small plot of land growing up, and hazelnut gelato is one of the most consumed flavors in Italy, and for good reason! The fresh nuts are so flavorful, and while delicious plucked and eaten straight from the tree and eaten fresh and raw, the gelato made from toasted hazelnuts is just incomparable.
​ Fruit and citrus flavored ones are also absolutely delicious. By far, my favored fruit flavored gelato is banana. Who would think that out of such a humble, everyday fruit, such deliciousness could come out!! Southern Italy is the biggest producer of citrus fruits, and the lemon granita (slush) is very freshening and digestive, particularly after a heavy meal.
​When it comes to pastry shops, or "pasticcerie", Italy certainly isn't lacking! If you've never had a pastry in Italy, you've never had a real Italian pastry. The flavors are intensified to the extreme that even the best pastry you find here in the States from the best pastry shop, simply cannot compare. I attribute it to the fresh eggs, butter and other ingredients such as the fruits that are generally locally grown and produced.
​Whether it's Tiramisu, which ironically is more famous here than Italy, or a Sfogliatella from Naples, a Cannoli from Sicily, or a Rum Cake covered in real whip cream, Italians know and love their deserts. My personal favorite is the Paragina – a square pastry that is filled with pastry cream, a crunchy layer and a sponge soaked in liquor. It's not wonder I'd forgo the pasta for the pastry. What? They almost sound alike! Living La Dolce Vita indeed!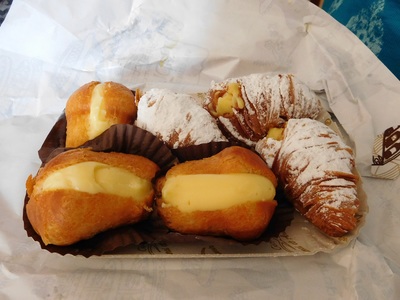 ***************************************************************************************************************************
Ready to make your 2019 Italian Travel Dreams come true? Consider joining us in one of our Culinary Adventures! We have three planned!
​
TUSCANY: MAY 1 – 8, 2019. Click here for all trip info and to sign up!
PUGLIA: SEPTEMBER 1 – 8, 2019. Click here for all trip info and to sign up!
SICILY: SEPTEMBER 10 – 18, 2019. Click here for all trip info and to sign up!

Cosa Mettere in Valigia per l'Italia
Everyone is always asking me what they should pack for Italy,
so I've created a quick reference guide that you can use for your next trip.
Hint: You don't need nearly as much as you think you do!