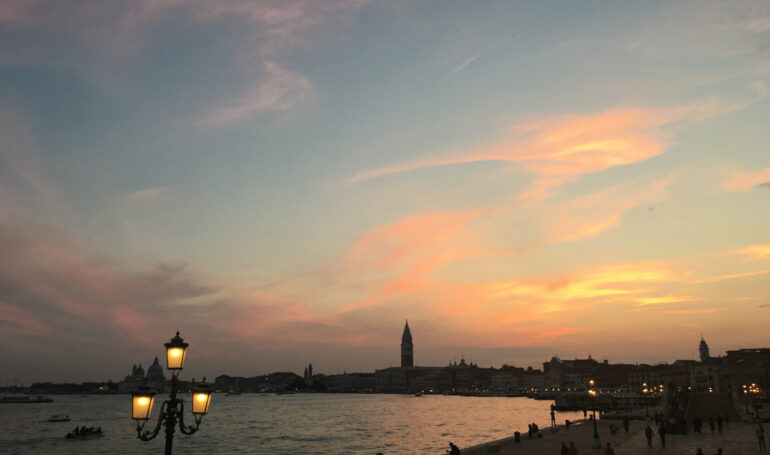 Italian Travel Etiquette
If you read my previous blog post, you might recall that I just got back from leading a wonderful Italian culinary journey with celebrity TV chef Joanne Weir. The week was as wonderful as you might expect, and other than the weather being a bit warmer than anticipated, (can't control Mother Nature!) the week could not have gone better, even if we tried! It was a memorable week with a mix of travelers, many of which had been to Italy before, but a few had not.
With summer right around the corner, which is peak travel season in Italy, and of course, the fall season soon to follow, another busy travel time for Italy, I thought I would put together a quick guide for Italian travel etiquette. If you have been to Italy before, some of these are obvious, some perhaps, if you have never been to Italy, may surprise you.
In any event, I hope this quick reference guide will serve you well as you head to Italy this summer, or perhaps on our fall trip to Bologna!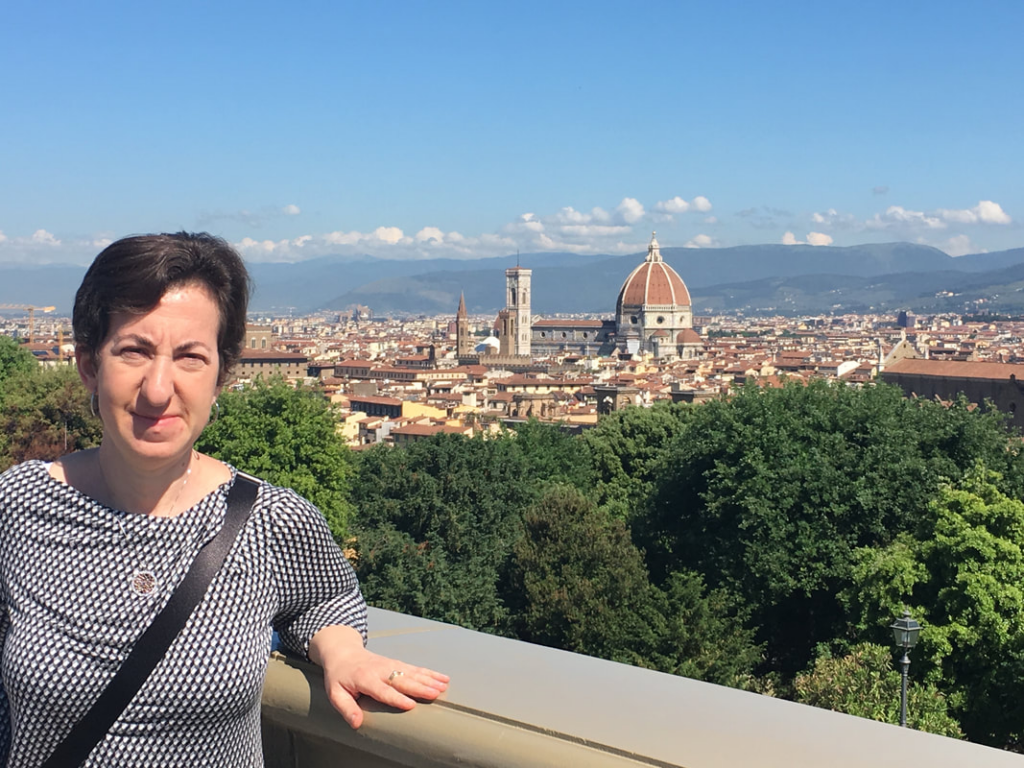 THE LANGUAGE

If you travel anywhere north of Amalfi & Naples, you will find that just about everyone speaks English. From the sales assistants at the museums, the gelato sales clerk at the Gelateria, the ticket assistant on the train, the waiter at the restaurant or the bartender at the wine bar, you will be hard pressed not to find an English speaking person. I just got back from Italy and everywhere I went, I was greeted with "Can I help you find something," or "Is this a gift or for yourself." I wondered how they knew I spoke English, after all, everyone tells me how Italian I look! 
Despite the fact that it will appear that everyone speaks English, I really suggest that you do make it an effort to try and speak a few Italian words. You may butcher the pronunciation, you may mix up the verbs, but making an attempt to speak a few words in their language will go a long way! The locals will appreciate it and you will immediately notice that their faces light up.  Start with a few simple words when entering a shop, such as "Buon Giorno" (Good Day), "Buona Sera" (Good Evening), "Grazie" (Thank You). It's unlikely that a simple greeting will allow you to pass as a local, but it will help in being seeing as a very polite tourist!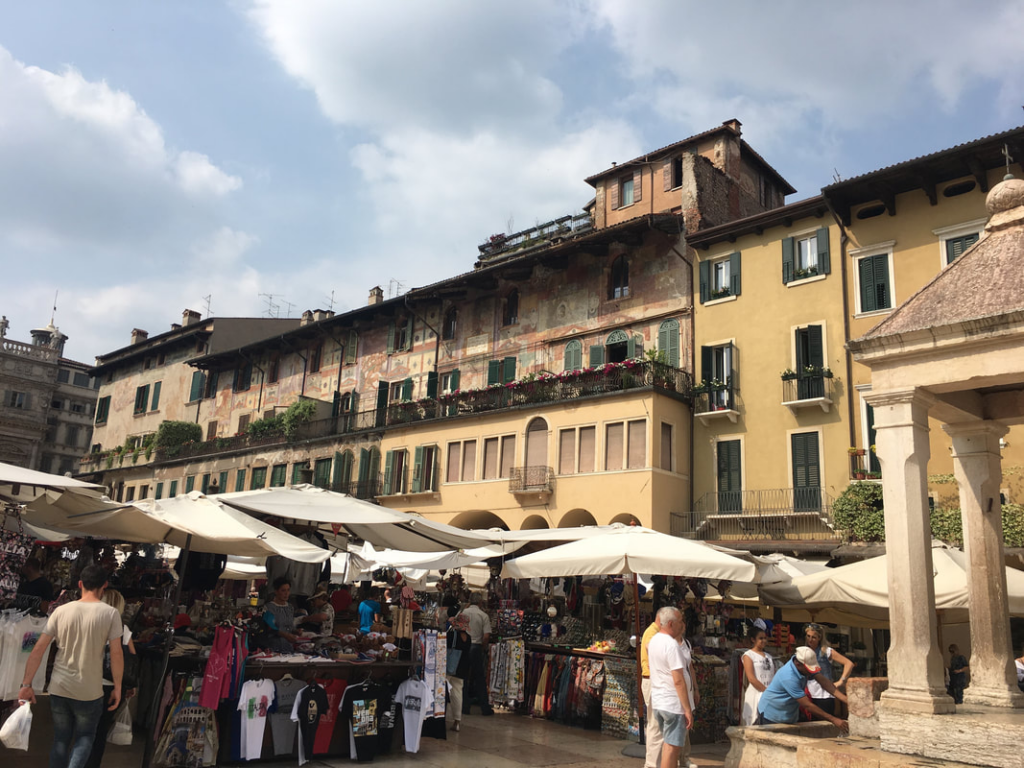 TIPPING
Whether it's the taxi driver, the waiter or the tour leader, you may be wondering, "Should I be tipping in this situation?" Tipping can be tricky in Italy, but the bottom line is that tipping is not expected. Waiters and waitresses are paid a higher salary than the same roles in the US, as are taxi drivers. Also tour guides are paid reasonably well by their employers. Do keep in mind that when you visit a restaurant in Italy, you are automatically charged a "coperto," which is a cover charge for table services, few breadsticks placed on the table and tap water.
That being said, tipping is VERY MUCH appreciated and will go a long way, especially if you will be revisiting that spot during your vacation! I don't use any of the above services without tipping. And while it does not have to be what we're accustomed to tipping in the US, at 15% or 20%, if the service is exceptional, I say why not? For example, I recently stopped for an early dinner in Verona. I was by myself and needed a quick bite. I just had a simple pizza and bottled water and my bill came to only 7 Euros. I gave the waiter a 10 Euro bill and told him to keep the change. By all standards, that was generous seeing how small the bill was, but he was extremely polite, came to my table a few times asking if I needed anything, started a friendly conversation and filled my water glass a few times. So in my opinion, he deserved the few Euros. And it worked out well because a few nights later, I returned there with a few members of the tour group, and he was there, of course, we were treated very well.
So while not expected, don't be stingy! When budgeting your trip, do set aside a small allowance for tipping! If you are joining us on one of our tours, we will advise you along the way, so there are never any awkward moments.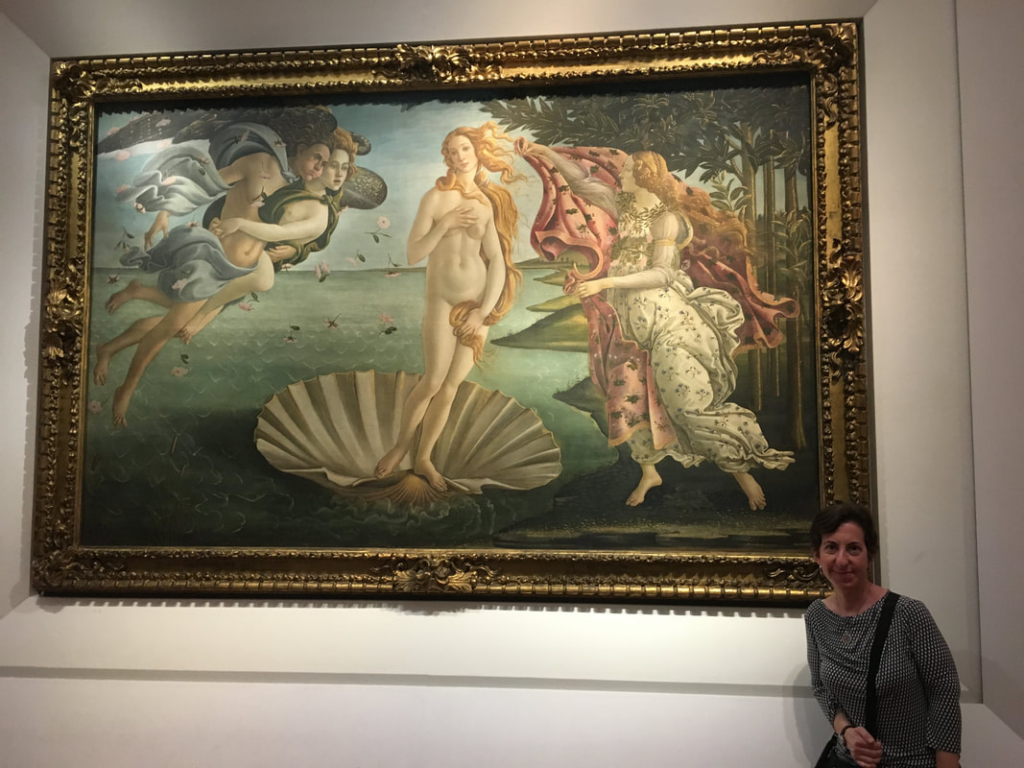 ATTIRE
If it's one thing Italians are known for, it's for their style! I was recently dining at a lovely restaurant in Venice and we were seated outdoors. For the duration of the dinner, I felt like I was attending a fashion show. Women frolicking around in beautiful dresses, men in freshly pressed pants and button down shirts. Just another Thursday in Venice, I thought. Now, I am not implying that you will need an entire new wardrobe, although if you do, Italy has great shops! But keep in mind that items such as shorts are almost never worn in big cities, nor are flip flops. Both great if you're headed to the beaches of Southern Italy, but if you're visiting one of the main cities, leave those items behind. And don't get me started on the white Nike sneakers.
Men should leave behind their shorts, baseball shirt and hats and faded jeans that have seen better days. Dresses are popular for the ladies in Italy, but do give some thought to the dresses you bring. Leave the strappy cotton dresses at home and opt for more stylish dresses that don't bare every inch of your skin. It goes without saying that shoulders and knees should be covered when entering a place or worship. Also, Italians love their accessories, so whether it's a lovely leather belt for him or a stunning necklace or sunhat for her, do accessorize your outfit. And don't forget the sunglasses, useful in the summer heat, and a fashion statement in Italy!
With all that being said, don't dress like you're going to a wedding either, unless you are! Don't over do it, just put extra thought and attention, but avoid the sequence! 🙂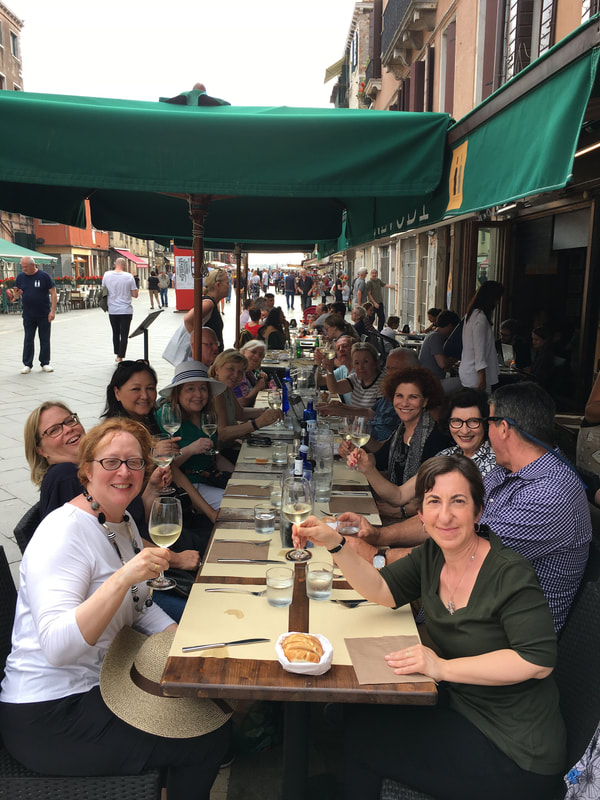 DINING
We briefly discussed the tipping situation above, but here area few more things to keep in mind for when you're eating out in Italy.
Italians have great respect for food and as such, a dining experience should be treated with respect. If your are dining in a nice restaurant, dress appropriately. Again avoid shorts and flip flops at all costs. Avoid removing shoes under the table, eating a hurried meal, talking loudly, especially in English, and scarfing down food like it's going to be taken away from you. An early dinner is a sure way to tell your waiter that you're not a local, as Italians dine pretty late. Sodas are considered children's drinks, so order wine or some sparking water. Unless the place is very casual, don't ask for ketchup, just don't. As far as finger food, never mind, Italians don't really use their hands to touch food.
When in doubt about the menu, feel free to ask your waiter. They are very helpful in assisting you in selecting what's best on the menu and suggesting a great wine to go with it.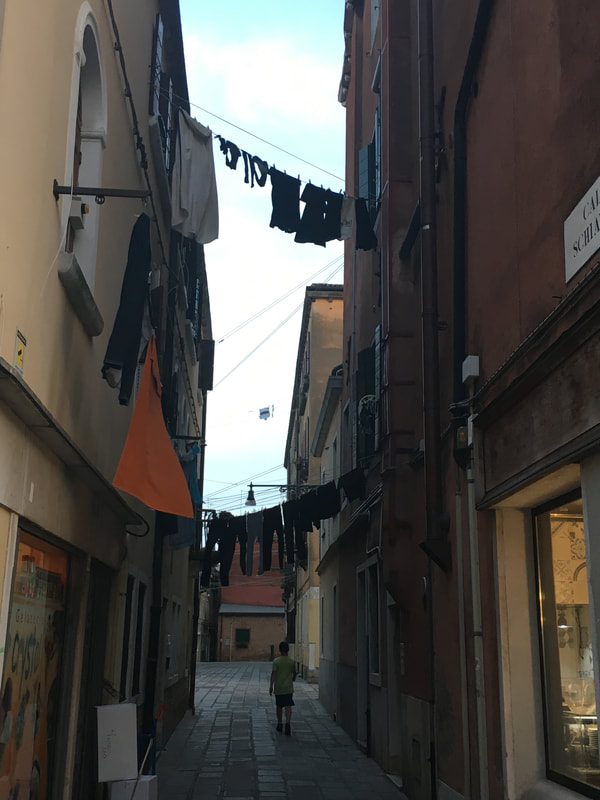 LA BELLA FIGURA
Loosely translated, "la bella figura" translates to making a beautiful impression. No matter the situation, Italians love making an impression. So whether they're headed to a wedding, their evening passeggiata (pre-dinner stroll) or the bank, Italians live to impress, even if sometimes, they're just impressing themselves by how fine they look! Their children are generally also well-behaved, their tone calm and not laud. They walk about with poise, head straight, shoulders back. They look good and they know it!
To emulate this while traveling in Italy, adopt the same mentality. Put extra effort in your appearance, make sure your clothes are pressed and free of stains. If traveling with kids, make sure they are respectful when visiting shops or restaurants. Grazie & Prego (Thank you and Please) are words you should be using a lot when in Italy. If you're tired during your journey, take a few minutes of rest but don't just sit on the sidewalks, don't sit on church steps or any steps for that matter. This is seen as rude and un-classy, rightfully so. If you need to use a restroom, walk in any cafe, order a low-ticket items, then ask to use the restroom. Don't just expect to use the facilities without being their customer.
Basically, pretend you are always being recorded, don't do anything you would be ashamed of having broadcasted on TV!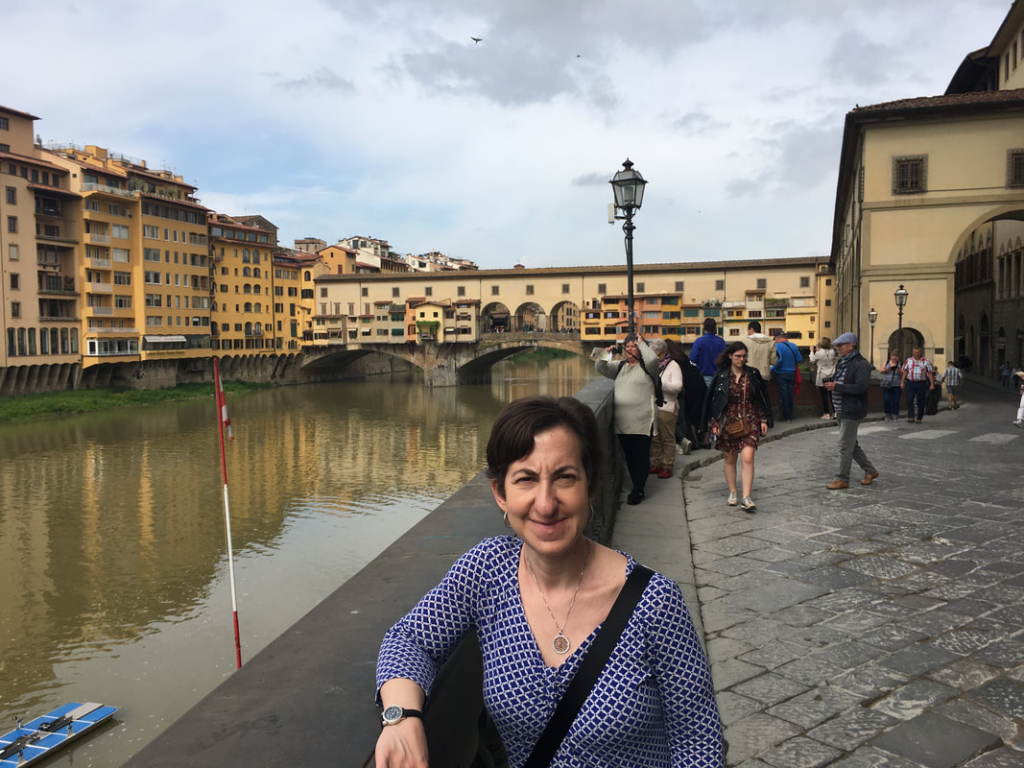 SHOPPING
One of my favorite aspect of traveling to Italy is the shopping! Whether at the grocery stores, yes, I actually LOVE to go food shopping in Italy, the open air markets, the specialty shops or boutiques, Italy is a shopper's paradise. But one thing to keep in mind when shopping in Italy is to not manhandle the merchandise! Have respect for the items you have not yet purchased.
If you're visiting the grocery store, respect the food. Do not open any packages with the intention of paying for it afterwards, do not touch the produce with bare hands, use instead the disposable gloves available, do no squeeze any of the produce to test for ripeness. Do not scream at your child to calm down, do not go running down the isle. If you drop it, pick it up and if you change your mind about an item in your cart, return it to the spot you got it from.
At souvenir shops, you may be permitted to pick up the items but know that if you break it, you buy it. Do not try hats or sunglasses without asking if you can first. A simple "Posso?" meaning, "may I" will do. Do not say something like "I just saw this cheaper down the road" or they may respond with "you should go back there instead." Don't ask to sample every flavor of gelato, and don't try every item of clothing at the boutique and walk away empty-handed. Do not ask for a discount, unless you're at an open air market in which bargaining is acceptable, but be polite about it, don't slash their prices by more than 10-15%.
Sales clerks at higher end boutiques love helping customers, so utilize their expertise, ask for help and they will be more than willing to offer it.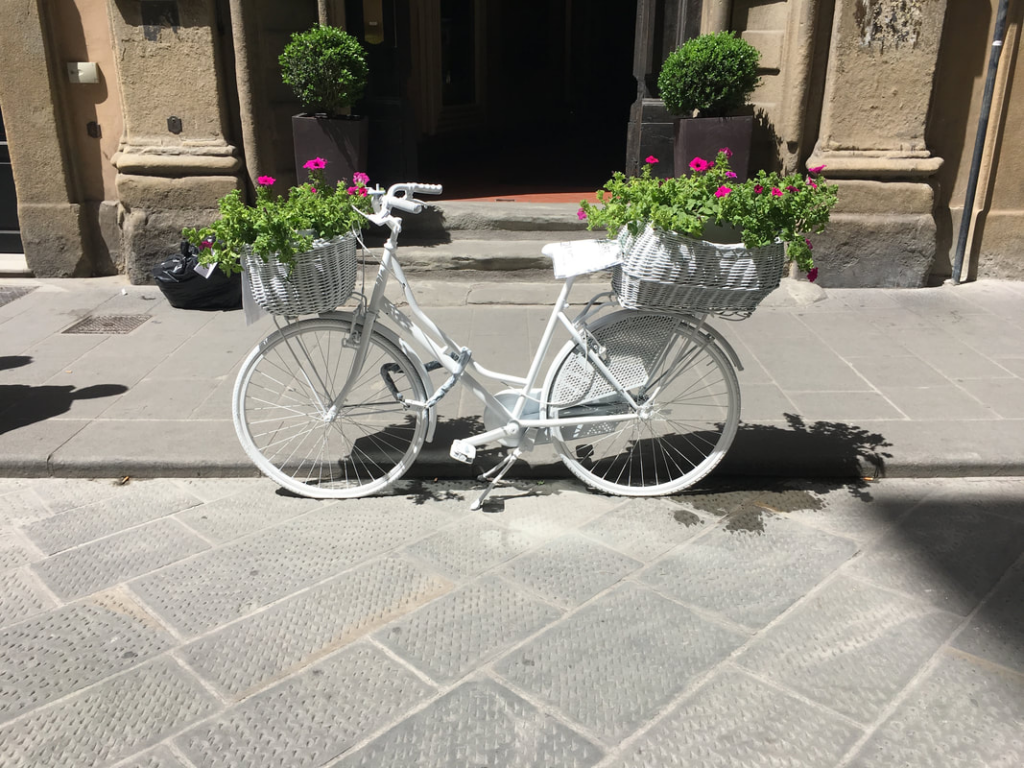 One final thing I want to say  is that as much as you may want to fit in like a local, you are, after all, a guest in someone else's home, and you should respect that. Even myself, although born in Italy, I at times feel more like a guest than a local. With that in mind, be respectful of their land, their customs, their traditions, their spaces and their people. After all, you want to be invited back, don't you? 😉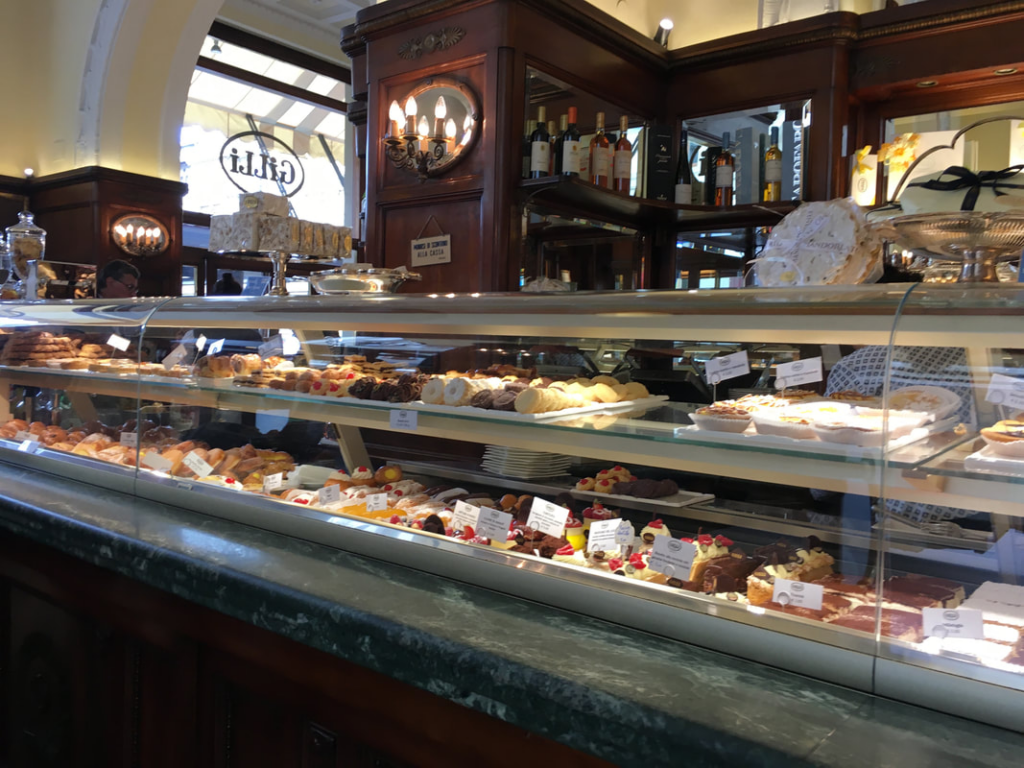 Cosa Mettere in Valigia per l'Italia
Everyone is always asking me what they should pack for Italy,
so I've created a quick reference guide that you can use for your next trip.
Hint: You don't need nearly as much as you think you do!