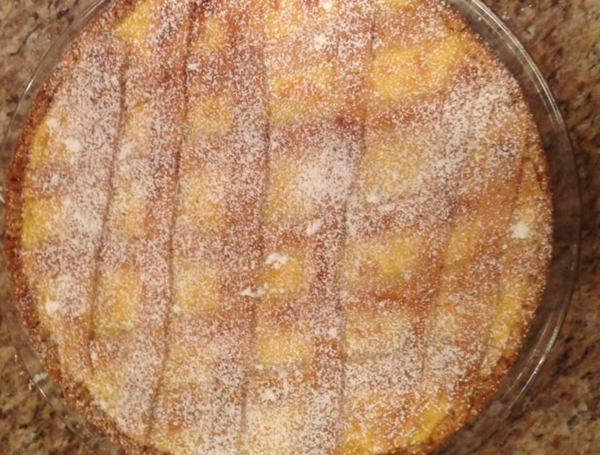 Crostata with Ricotta and Lemon Cream
I have been making jam crostatas for over 20 years now. If there's a recipe I feel I have perfected, it's the crostata. It never lets me down, and anyone who has ever tasted it, loves it!
It's all about the crust, once you have a handle on that, the filling is up to you and you can get creative. See pics below of various fillings.I've made this crust and topped it with all sorts of jams and Nutella. But the most decadent of them all is definitely with ricotta and cream. You see, you can make it with just the cream, bake the crust and top it with fruit, and that's great. Or you can make it with just ricotta, and that's great too, bake it and you got yourself a great old fashioned ricotta tart. But combine the cream WITH ricotta, and my oh my, you got a desert worthy of being served for parties, holidays and even as a birthday cake! It is a bit of work, sure, but the satisfaction of biting into a piece of this with a great cup of espresso is worth it!
Ingredients
Pastry Cream:
1 lemon peel
2 1/4 whole milk
1/2 cup + 2 tablespoons sugar
5 egg yolks (save the whites for an egg while omelet)
1 teaspoon vanilla
4 tablespoons flour, sifted
1 cup whole milk ricotta cheese
Ingredients for the crust:
11 tablespoons butter, at room temperature for several hours
2/3 cups sugar
1 large egg
1 large egg yolk
2 ½ cups flour
Zest of 1 orange or 1 lemon
2 teaspoons baking powder
Dash of salt
1 to 2 tablespoons milk ​(only if needed, see step 3 below)
Directions for pastry cream:
1. Wash the lemon and with a pairing knife gently remove the peel (as if peeling an apple), making sure you don't remove the pith of the lemon (the white part under the peel) as that is bitter.
2. In a medium saucepan, bring the milk with the lemon peel to a light boil.
3. In the stand mixer, or using the handheld mixer, mix the egg yolks and sugar until well blended, add vanilla.
4. Sift the flour over egg mixture and blend.
5. Remove the milk from the heat. With the mixer on low, slowly add about one cup of the hot milk to the egg mixture. Slowly continue adding all the milk. (You do this slowly as you don't want to scramble the eggs with the hot milk.)
6. Transfer the mixture back to the saucepan. With the heat on low, gently cook the cream for several minutes until it thickens up to pudding consistency.
7. Transfer cream to a bowl, place plastic wrap directly above it to prevent a skin from forming. Refrigerate until you prepare the crust.
Directions for crust:
PREHEAT OVEN AT 350 Degrees F.

1. Mix soft butter with sugar. Add egg and egg yolk and mix well.
2. Slowly add flour, it will look dry and crumbly but it will come together nicely. Add the zest and baking powder and a dash of salt.
3. If dough appears dry, you can add 1-2 tablespoons of milk. You should only need to do this is your butter is not soft enough, or you are using smaller eggs.
4. Invert crust on a slightly floured surface and work the dough until it comes together in a nice round ball.
5. Cut about 1/3 of the dough and set aside for topping.
6. Press the remaining 2/3 of dough into a 12-inch pan that has been sprayed with cooking spray for baking. (If you are not confident about being unable to remove the crostata from the pan after baking, use a tart pan with a removable bottom)
7. Poke the crust with a fork at least 12-15 times, this will prevent any air bubbles from forming while baking.
8. When the pastry cream is cooled, remove the lemon peel and add 1 cup of ricotta to the cream and gently fold together.
​
9. Evenly spread cream and ricotta mixture over crust. 
10. With a rolling pin, roll out remaining dough and cut 8-10 equal strips of dough about ½ inch wide. Top the crostata with strips.
11. Bake crostata for 45-50 minutes, until firm and the lattice topping is golden.
12. Cool completely before inverting crostata in a serving dish, dust with powdered sugar.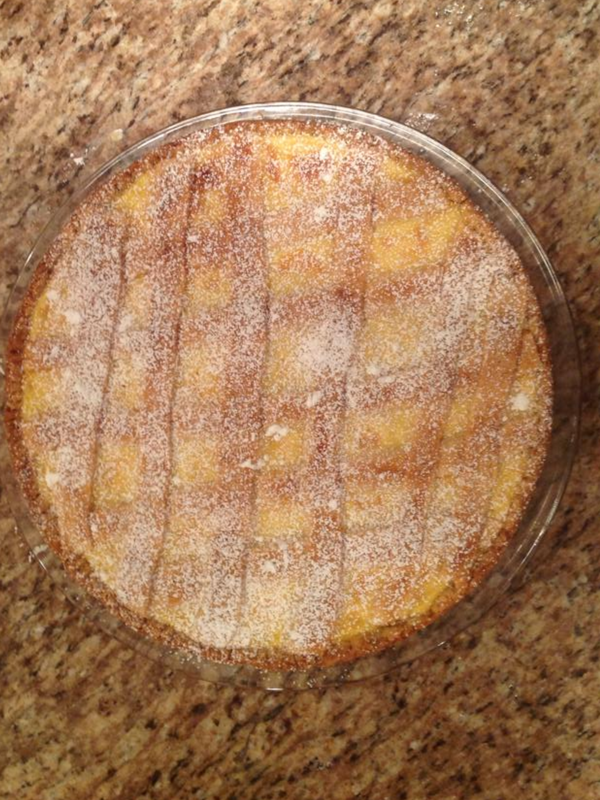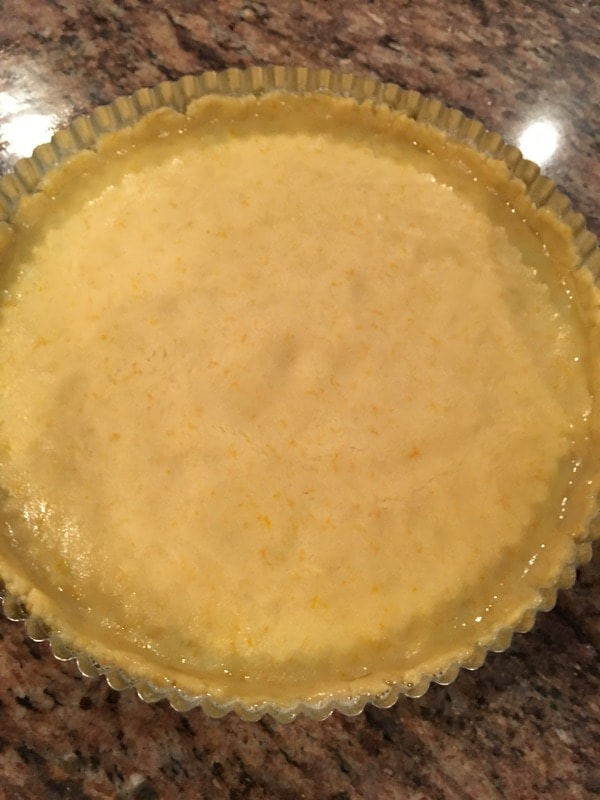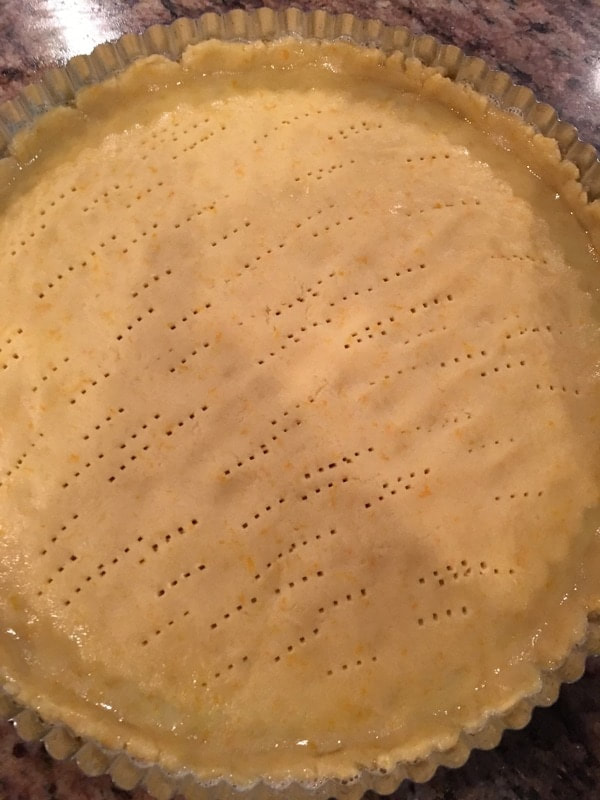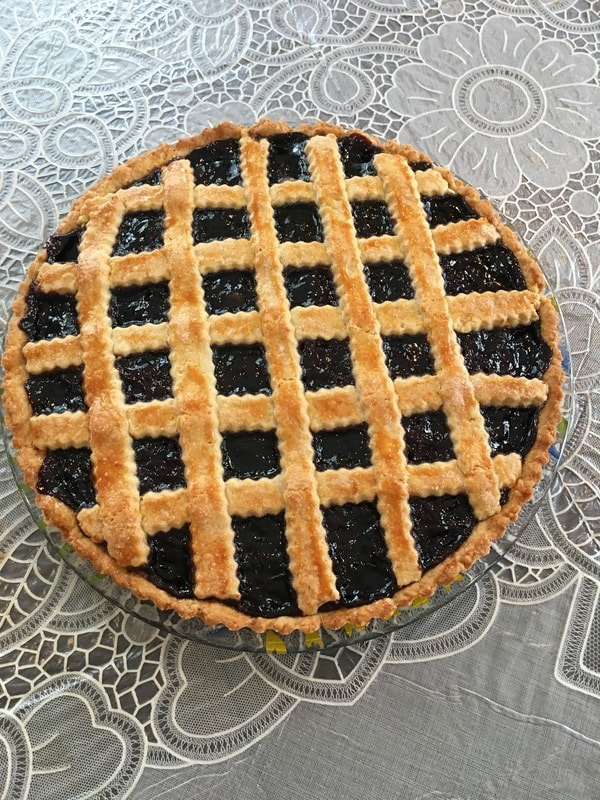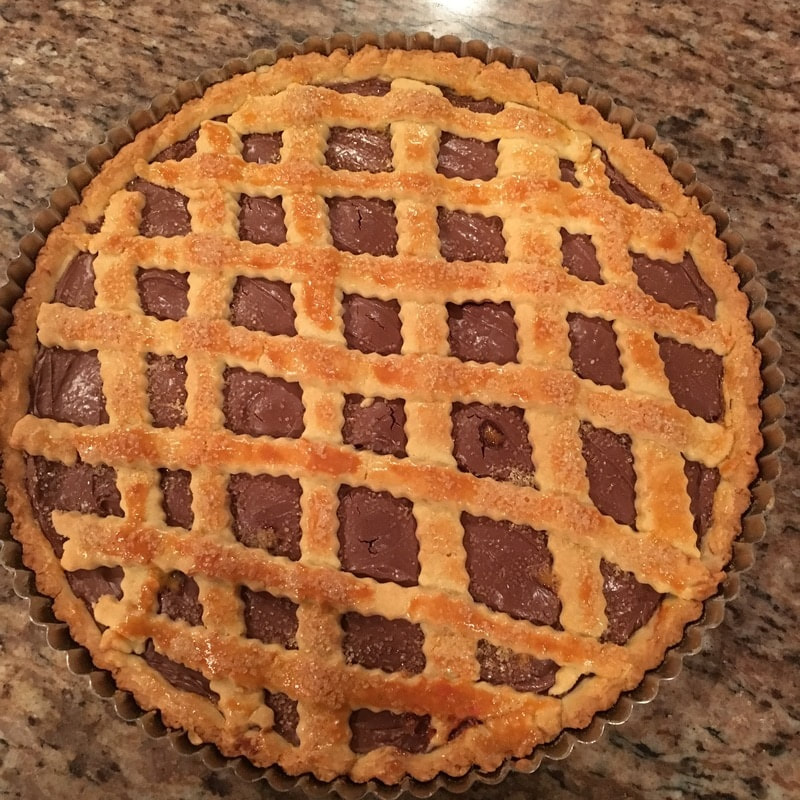 Cosa Mettere in Valigia per l'Italia
Everyone is always asking me what they should pack for Italy,
so I've created a quick reference guide that you can use for your next trip.
Hint: You don't need nearly as much as you think you do!