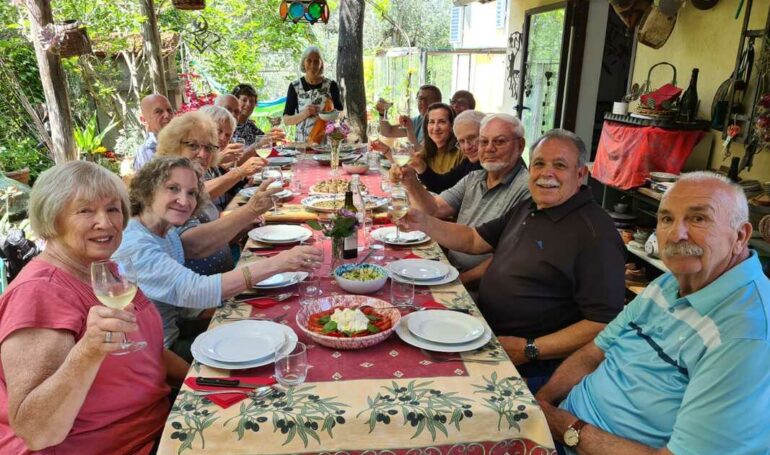 Changes are Coming to LICA in 2023!
If you read my previous blog post, you know I just got back from my favorite place, Italy! I led three great weeks filled with food, wine, fun and friends! I've only been back a few weeks, and I am already thinking about the next trip in September! In addition to gaining a pound or two, with every trip I always also gain so much insight. I learn more about myself as a person, but also as a business owner, and the steps I must take to continue on this path. After thinking more and more about the future of my business, I have decided that I need to implement the following changes. Some were easier to decide than others, some were beyond my control, and some changes were more evident and easier to make. Read on and let me know what you think.

1. Increases in price: Let's get the biggest change out of the way first. Everyone in Italy is asking for more from us, a lot more. Hotels, restaurants, instructors, guides, drivers, van rentals – you name it, we use it, and it's going to cost more to hire these services, a lot more. This saddens me because I truly believe everyone should experience Italy at least once in their life, and preferably with me, and by having to increase my adventure costs, it means that perhaps someone might not be able to join me, and yes, that really does sadden me. But if I want to be able to offer the great adventures that I offer, I have no choice. The increase is not enough to cover the cost increases happening in Italy, so that brings on the second change, below.
2. Increase in maximum number of participants: As my business grows, and as I lead more trips to my native land, my confidence in being an exceptional group leader, escort and organizer grows along with it. As such, I am raising the number of maximin participants per week to 16 travelers. Please note that this is still substantially smaller than what many other agencies consider "small groups," as that number can be anywhere from 24 and above. This being said, I am a small business and anticipate that most groups will still be around 10 – 12. But I want to reserve the right to allow up to 16 travelers to join us. This will also allow me to not have to raise tour prices any higher than I was forced to do for 2023.
3. Limited number of single supplements: Because hotels will only allow for a certain number of rooms to be reserved, and the villas and agriturismos we use are only so big, we're limiting the number of singles to 4 – 5 per tour, some weeks may have less availability for single travelers. The single supplement per tour will be $1,000.
4. Attestation of Medical Conditions & Ability to Travel: Because I don't want you be disappointed in your week with me, I realize I need to set better exceptions for activity level. While we're not into active tourism, we do a fair amount of walking, standing, and getting in and out of vehicles. If you have traveled with me before you know everyone is required to sign a travel contract. The travel contract has been revised to reflect that you have been cleared for travel, and do not have any physical challenges or limitations that prevent you from traveling or partaking in our activities during the week. By signing the contract, you are also attesting that you can comfortably walk for at least several miles a day on ground that is uneven, hilly or cobblestoned. During the week, you will have the opportunity to relax or sit back as as needed, but I also don't want you to be disappointed when you realize, we're really not that lazy of a tour after all. 😂
5. Travel Insurance: Starting 2023, all travelers will be required to carry some form of basic traveler's insurance. I do not sell traveler's insurance, nor earn a commission by you taking on insurance. As I have to enforce a strict "no refund" policy, obtaining traveler's insurance protects only you and your investment in travel. While I will not ask for "proof" of your insurance, we're all adults here, by signing the required travel contract, you are attesting that you have, or will have, some form of basic insurance by the time we travel. Visit this site for more info on where I usually refer folks to: click here.
6. Travel concierge program: This is an exciting new addition to my business. I have partnered with a trusted and very capable travel agent to assist you in your air travel needs. Our partner, Amy, will find the best route at the best rate for you, should you choose to work with her. Because I generally get a lot of questions about air travel, I found it best to refer you to an expert in the area, as I am not a travel agent. Of course, it's completely up to you if you decide to work with her. You may continue with your own agent, or shop directly on line for your flight. I do not earn a commission by referring you to Amy, this is strictly a benefit to you, should you wish to use it.
7. Unescorted adventures: This is new for 2023 and beyond, and such an exciting new offering! Unescorted adventures are exactly what they sound like. You'll have the opportunity to sign up for any of my signature weeks in Italy, all planned and ready to go, but on your own timeframe and with the travel companions of your choosing, without me being your full time in-person escort. You'll still have access to my local guides, drivers and instructors, but you will not have an escort, or 24/7 access to me while you travel. While I hope you're able to join me in person, having this option allows you for more flexibility in scheduling your trip. These adventures may also be priced lower than the escorted ones, but cost is dependent on number or travelers, time of year and other variables.

Things that will stay the same for 2023 and beyond:
1. Full-time escort: As always, I will be the full time Chief Travel Planner and Escort for LICA's guided weeks in Italy. I do not outsource any of the planning for the tours, and all Italian vendors that I hire are personally vetted by me. As your full-time escort, you will have in-person access to me 24/7 throughout your time in Italy. I work for you while we're in Italy together, and you alone.
2. Same home base for the entire duration of the tour: The set-up of the adventures will continue to be the same, which based on feedback, is what you all enjoy the most. We will continue to have one home base for the entire duration of the trip, with lots of day trips, excursions and activities organized during the week, and you'll have to unpack and pack just once!
3. Private escorted adventures: As years past, I will be available to lead a limited number of private trips to Italy!! In the past, I have had a minimum of 6 participants in order to run a private week, for 2023 and beyond, that number will be lowered to 4! For private escorted adventures, you will have in-person access to me 24/7 throughout the trip in Italy. You can sign up for any of my signature tours, or a completely customized adventure. Ideally, private trips will be scheduled at a minimum 6 months before departure for proper professional planning.
4. Custom travel planning: For 2023 and beyond, I'll still continue to take on a limited number of custom travel planning clients. Not much different than unescorted tours, anyone wishing to travel on their own will have the opportunity to work with me on custom travel planning services. I'll handle every aspect of your trip, make all your reservations, hire your guides, drivers and instructors, and all you'll have to do is buy your airline ticket and pack! I can also enhance your already scheduled time in Italy by offering just day trips or day activities to an already planned week!
5. Food, fun and friends: If you have traveled with me before, or if my images on social media have inspired you to do so, you know we're all about food, fun and friends, and that will remain!! We take ourselves very lightly while we're in Italy. You'll often hear me say: "We're all family here," and I mean it! You'll share food and break bread with strangers who will become dear friends and future travel buddies. Traveling with me is like traveling with your long-lost cousin who knows the ins and outs of Italy. I'll tell you where to shop, where to eat, how to haggle for a discount at the market, and may suggest you don't order that decaf cappuccino after lunch! Fun is always guaranteed!
Change is hard, and so are the growing pains of a small business. But I believe these changes will benefit you as the traveler, allow me to continue doing what I believe I was born to do, and allow me to still deliver an exceptional services to you.

See pictures below of some past trips and evidence of our food, fun and friends philosophy!
​I hope we get to travel together soon!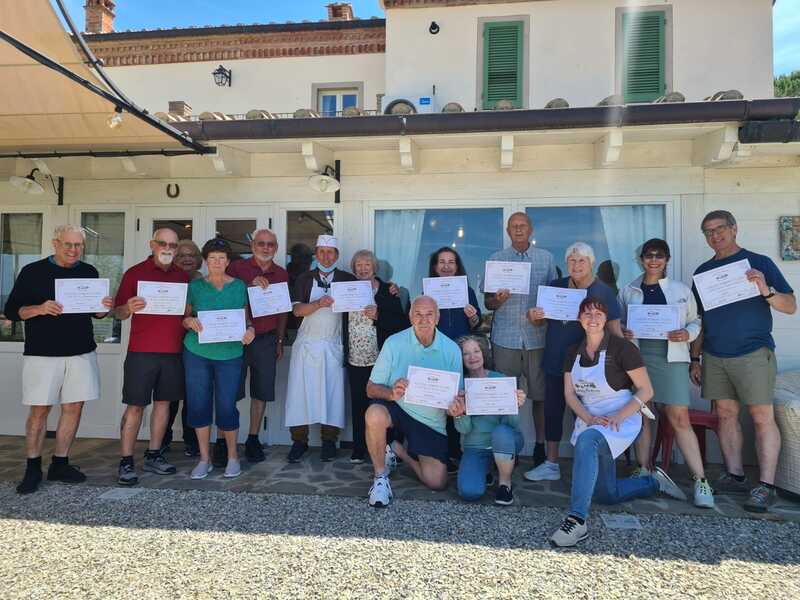 Cosa Mettere in Valigia per l'Italia
Everyone is always asking me what they should pack for Italy,
so I've created a quick reference guide that you can use for your next trip.
Hint: You don't need nearly as much as you think you do!